THIEF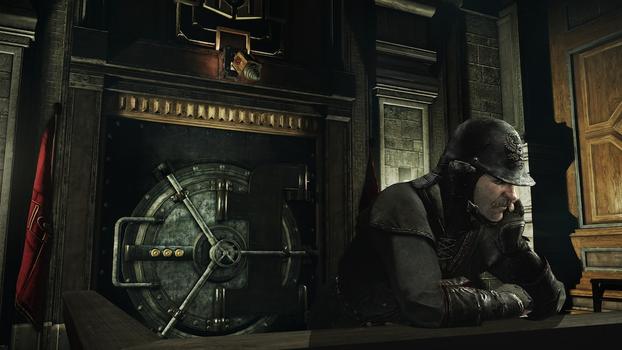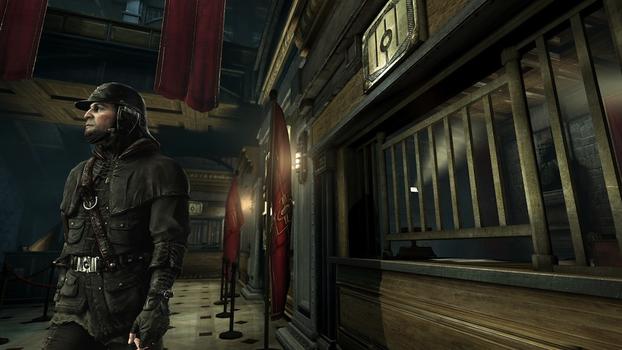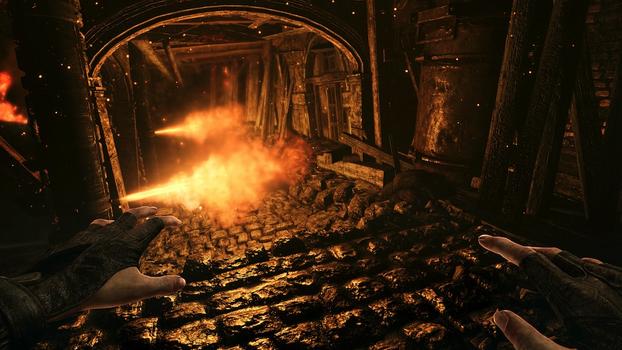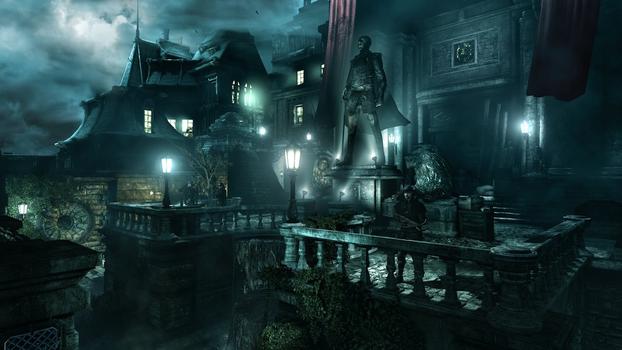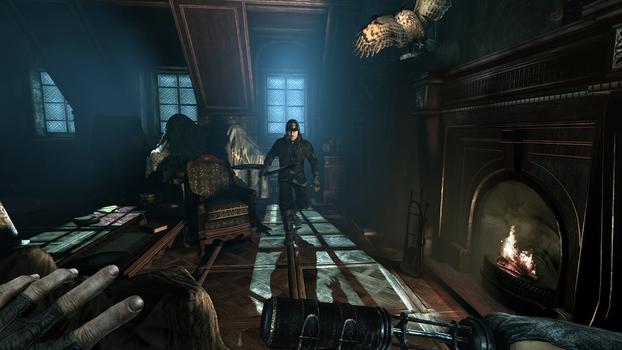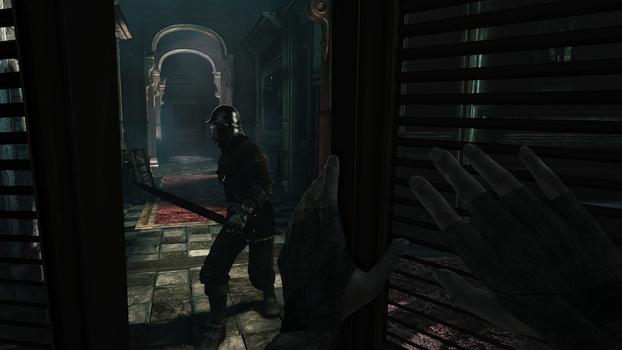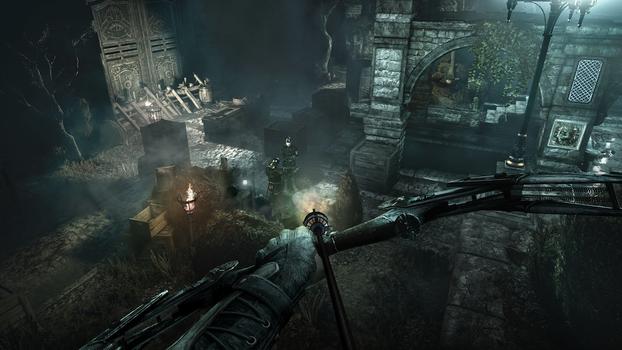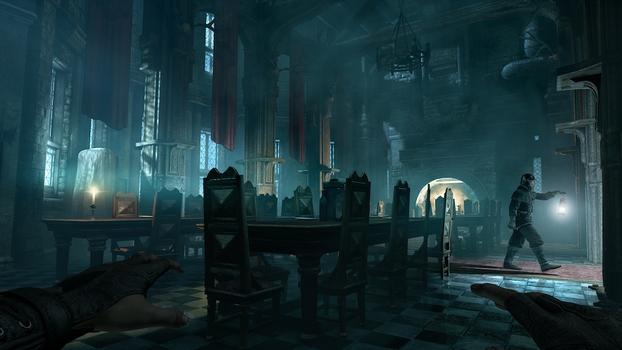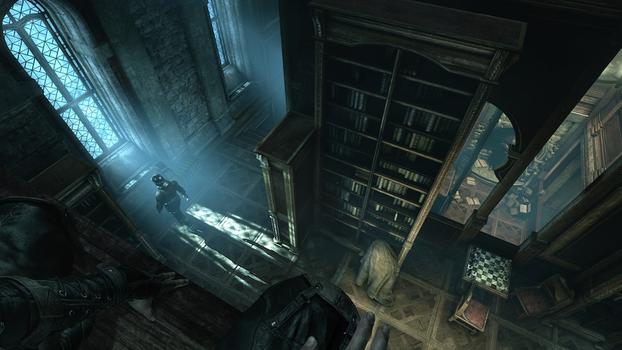 Description
Also available:

---
Garrett, the Master Thief, steps from the shadows into the City. With the Baron's Watch spreading a rising tide of fear and oppression, a mysterious sickness grips the streets. Led by Orion, the voice of the people, the citizens rise in bloody revolution.
Garrett's thieving skills are all he can trust as he walks the fine line between politics and the people, entangled in layers of conflict. With time running out, the Master Thief unravels a terrible secret from his dark past that ultimately threatens to tear his world apart.
Garrett never paid the price for anything… until now.
---
Key Features:
YOU ARE GARRETT, THE MASTER THIEF Step into the silent shoes of Garrett, a dark and solitary thief with an unrivalled set of skills. The most challenging heists, the most inaccessible loot, the best kept secrets: nothing is out of your reach.

THE CITY: YOURS FOR THE TAKING Explore the sick and troubled City, from its shady back alleys to the heights of its rooftops. Sneak through the streets, infiltrate heavily-guarded mansions and lurk in every dark corner… unnoticed and unsanctioned.

CHOOSE YOUR APPROACH Use Garrett's arsenal to take down guards silently with your blackjack, use multiple arrow types to manipulate your environment and the enemies within them, or use your newly acquired focus abilities to increase the effectiveness of your thieving skills. What kind of Master Thief will you be?

UNPRECEDENTED IMMERSION Become one with the world thanks to ground-breaking visual elements and a truly tactile and visceral first-person experience. ThiefTM delivers unprecedented immersion through sights, sounds and artificial intelligence.
Customer reviews
70
Decent but not top stealth game
borobobo
|
Oct. 23, 2015
|
See all borobobo's reviews »
Having played Dishonored and loved it a lot, when I ended up playing Thief I noticed the huge gap between those 2 games in matters of gameplay, story, combat system and level design. Well, the story is not bad, on the other hand is quite interesting. Same happens with the level design, the city in which the game takes place is not that bad too, it could have been better and had more points where you can interact with the environment but the whole issue is the lack of options to interact with things so it's your character's(Garrett) fault. The combat system is really silly, there are no big moves compared to dishonored, maybe the developers wanted to make a game not that flashy but mostly realistic. And I almost forgot to mention that you can't jump. You can't even jump a tiny box to get on top of it which sometimes creates some problems. Well, you can grab this game on sale which is the thing I can recommend as of right now but it's not that bad of a game, it's a decent game which deserves some playtime.70/100 by me.
65
A (Dis)Honoured Theif
Tibs212
|
Oct. 9, 2015
|
See all Tibs212's reviews »
First off this game isn't bad, it really isn't, but it is a good looking piece of fluff. Now if you're looking at this page, I presume you belong in one of two camps. The first camp is the crowd that played the original Thief who want to pick this up; the second camp belongs to people who haven't played or potentially not even heard of the Thief franchise previously. First of let me acknowledge the crowed who've played the earlier games, (how do I put this nicely) don't buy this if you want more of the classic games; if you're looking for something more akin to classic Thief look elsewhere, may I suggest Dishonoured which can be played similar to the classic Thief titles. If you're new to the series, may I welcome you to the world of Thief; a game franchise (in)famous for it's clever and progressive first person stealth gameplay, with a dark but beautiful world and characters full of personality. Now for everyone, here's why you should not buy this literation of the series; 1) basic stealth, the stealth in this game is really basic with the only way of really being stealthy is to stay in the shadows, it's so bad that you can walk right up to a guard facing you and he won't even notice; 2) linear maps, the classic Thief titles allowed you to choose how you infiltrate a building, you could go underground (wells), walk through the entrance, or find an open window/gap somewhere. This title is at times good of giving the illusion of choice but it mostly boils down to which door you want to enter; 3) horrible combat, in this game you're equipped with one melee weapon and that is a wooden club (blackjack) which does little to no damage on hostiles, in the earlier games you had several tools at your disposal; 4) dull world, now first of this game graphically is beautiful, it's textures look great with stunning lighting effects, but the actual world design is bland and predictable, there is little to no character in anything unlike the earlier titles; 5) lack of personality, this game's characters are really poorly written, with little to no personality to speak of. Let's put it this way if you like listening to basic archetypes, and basic cardboard characters you'll love this. So why am I still giving this game an above average score? It's simple, some of what this game does it does reasonably ok. So the lockpicking, safepicking, pickpocketing, score system, difficulty system, and progression is done reasonably well, but once again you can find better elsewhere. Many people call this a poor mans dishonoured, and I'd agree with that.
40
A poor man's Dishonored
Legolas_Katarn
|
Oct. 1, 2015
|
See all Legolas_Katarn's reviews »
Uninteresting world, story, and characters. Poor enemy AI. No incentive to play the game stealthy. Lock picking has to be done frequently and gets annoying fast, you often gain only one cheap item for your efforts. Money is used for upgrades and buying equipment, but the upgrades and powers are mostly pretty useless. City hub area is confusing and annoying to navigate and wastes your time forcing you to go back to a bar to resupply while avoiding the same enemy patrols. The ability to replay chapters, so you can use your better equipment or try different routes and challenges, is almost hidden. Replaying a level forces you to walk back to where the chapter started in the city to replay the mission, the map doesn't show where those spots are and the game gives no indication that you can even do it.
60
It's OK
Xillion
|
Aug. 18, 2015
|
See all Xillion's reviews »
The game is alright. It's not as good as Dishonored but it has it's own perks. This takes place in a dark setting and the story is meh. It looks like you're playing a scary game at a point. Though, once you get the hang of the mechanics and the stealth, it is fun to play.
72
Where is my thief?
kauppinensb
|
June 10, 2015
|
See all kauppinensb's reviews »
I wait new Thief-game for years. Now I have it. It is not same Thief-game that I liked many years ago. That is because I don't like this game. I think that I could enjoy the game if I hadn't played early titles on series. Thief is good looking, runs good with my computer (after patches), you can see your body from first-person perspective, there is traps, walking on broken glass makes more noise than walking on carpet, you can hide to shadows and more. Still there is not the original feeling. There is usually nothing to fear. You could easily beat your opponents with Master Difficulty. There is much scripted knockouts and moves that are eating my realistic experience with good modeled first-person -experience. There is too much help from developers. There is lots of hints and tips with much color and annoying look. Game is too easy with only two hard events on whole game (my opinion). I could be too critical. i'm hardcore pc-gamer with lots of experience. Game could be challenging for modern time teenagers who are used to play Call of Duty with consoles. Story is ok. Experience is ok. Game is ok. But not so perfect that original Thief games are.