Bioshock Franchise Pack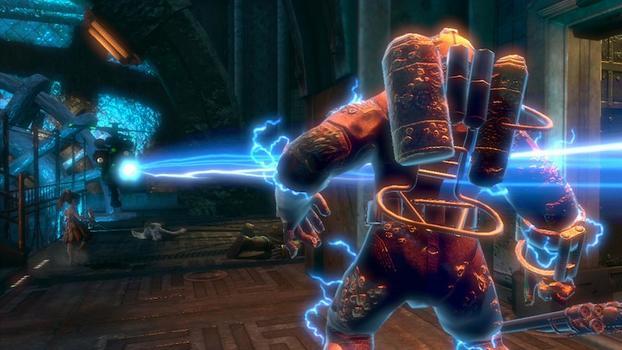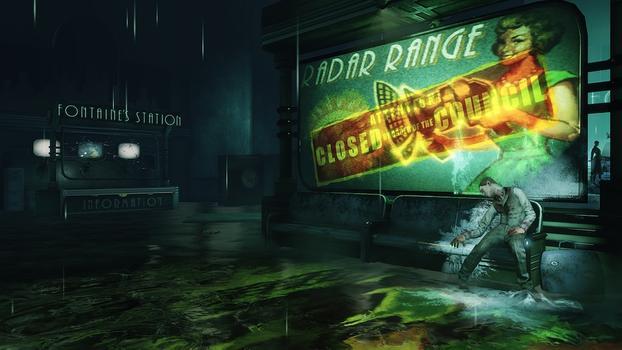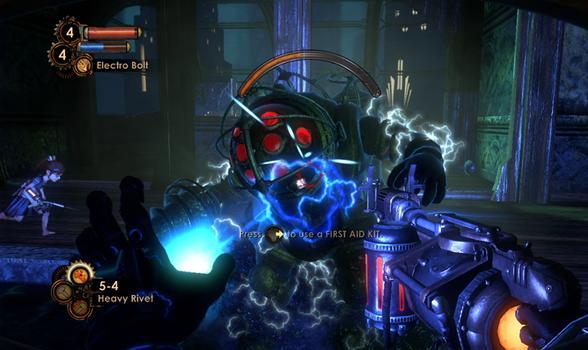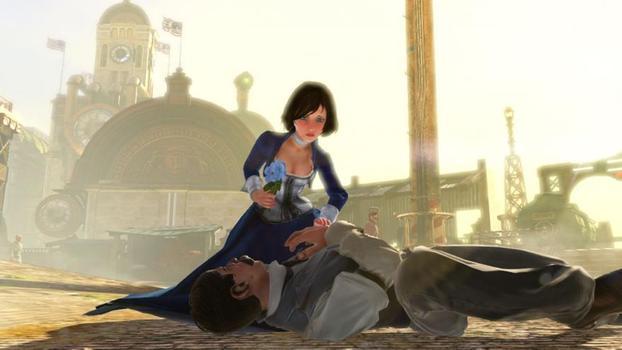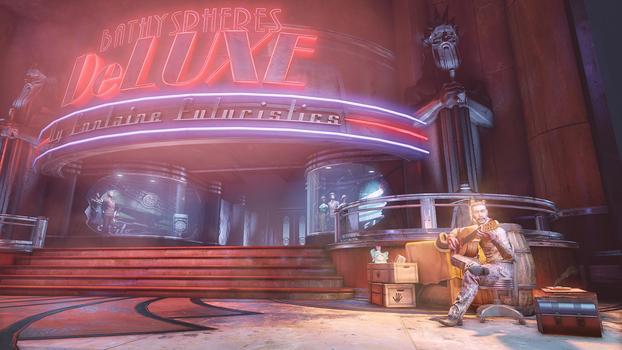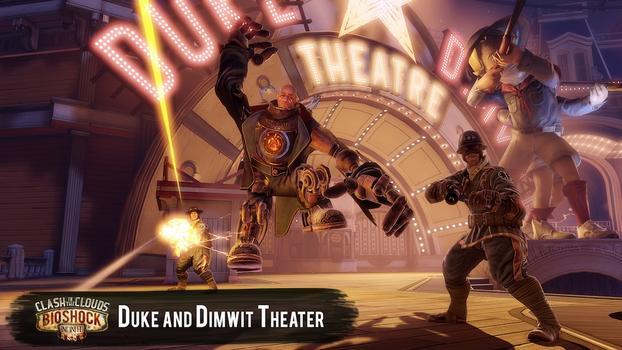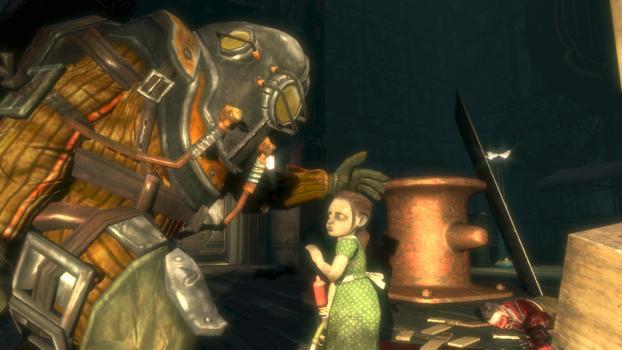 Description
This pack contains:
---
BioShock

BioShock - a first person shooter experience unlike any other, played out in Rapture, an immense underwater utopia torn apart by a genetic civil war. Explore a deadly but incredible art deco world filled with formidable technology and fascinating characters. You'll have a complete arsenal at your disposal, from simple revolvers to rocket launchers and flamethrowers. Challenge the constraints of nature by genetically modifying your DNA with injected PLASMIDS and embrace super human powers.

BioShock 2

Multiplayer in BioShock 2 will provide a rich prequel experience that expands the origins of the BioShock fiction. Set during the fall of Rapture, players assume the role of a Plasmid test subject for Sinclair Solutions, a premier provider of Plasmids and Tonics in the underwater city of Rapture that was first explored in the original BioShock. Players will need to use all the elements of the BioShock toolset to survive, as the full depth of the BioShock experience is refined and transformed into a unique multiplayer experience that can only be found in Rapture.

BioShock 2: Minerva's Den

Minerva's Den offers a brand-new, self-contained BioShock story, presenting a side of Rapture you've never seen before. Seek out the tools you'll need to unlock new goals and spaces in the order you choose. Face Rapture's full range of opposition as you increase in power---a new challenge is always right around the corner.

BioShock Infinite

With the United States emerging as a world power, the floating City of Columbia is a mighty symbol of American ideals, launched with great fanfare to the cheers of a captivated public. But what begins as an endeavour of hope soon turns to disaster, as the city disappears into the clouds, its whereabouts unknown. The greatest accomplishment in American history has vanished without a trace.

BioShock Infinite: Burial at Sea Parts 1 & 2

Come back to Rapture in a story that brings Booker and Elizabeth to the underwater city on the eve of its fall from grace. Developed by Irrational Games, the studio behind the original BioShock and BioShock Infinite, this DLC features Rapture as you've never seen it before—a shining jewel at the bottom of the ocean, built almost entirely from scratch in the BioShock Infinite engine.

See the world through Elizabeth's eyes in BioShock Infinite: Burial at Sea – Episode Two. Set immediately after the conclusion of BioShock Infinite: Burial at Sea – Episode One, this concluding episode puts you in the role of Elizabeth as she journeys through Rapture in an effort to rescue the little sister she abandoned.

BioShock Infinite: Columbia's Finest

This pack combines the contents of the Industrial Revolution Pack and the Upgrade Pack, originally part of the Premium and Ultimate Songbird Editions of BioShock Infinite. Start your game with 500 Silver Eagles (in-game currency), 5 Lock Picks to help you navigate through Columbia, and six unique Gear items.

BioShock Infinite: Clash in the Clouds

This first add-on pack puts an intense focus on BioShock Infinite combat. Combine weapons, Vigors, Gear, Tears and Sky-Lines in ways you never thought possible as you square off against impossible odds. This pack features 60 challenges in 4 brand-new maps. Complete Blue Ribbon Challenges and unlock concept art, Voxophones, Kinetoscopes, and more in The Columbian Archeological Society.
Customer reviews
100
Top 5 game series
vipe_1
|
Dec. 4, 2014
|
See all vipe_1's reviews »
The Bioshock Franchise Pack is a huge pack including one of the best game series to date. Included is Bioshock, Bioshock 2, Infinite, plus all relevant DLC content. Bioshock and Bioshock 2 take you to Rapture, a city under the sea that is both haunting and beautiful. This is a terrific FPS, with more than just standard weapons. Plasmids are special abilities that will have you throwing fire, ice, or a myriad of abilities. Bioshock Infinite moves the game to clouds, with a city in the sky around 50 years before the events of the original game. Both the same and different as the previous games, Infinite one of the most "movie" like game stories made. The included DLC is well worth the time as well, with BS2s Minerva's Den being an absolute jewel, the add-ons for Infinite being useful in game, and Burial at Sea being a well made conclusion to the series for Irrational Games. Seriously, if you haven't played Bioshock yet, why not??? Buy this to get everything at once, and be prepared for a absolutely unique experience.