Best of Square Pack
Description
This pack includes:
Deus Ex: Human Revolution

Hitman: Absolution Standard Edition

Tomb Raider
---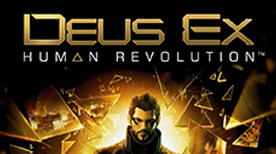 You play Adam Jensen, an ex-SWAT specialist who's been handpicked to oversee the defensive needs of one of America's most experimental biotechnology firms. Your job is to safeguard company secrets, but when a black ops team breaks in and kills the very scientists you were hired to protect, everything you thought you knew about your job changes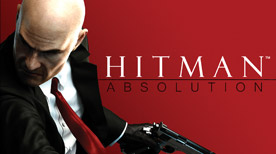 HITMAN: ABSOLUTION follows The Original Assassin undertaking his most personal contract to date. Betrayed by the Agency and hunted by the police, Agent 47 finds himself pursuing redemption in a corrupt and twisted world.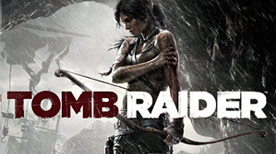 Tomb Raider explores the intense and gritty origin story of Lara Croft and her ascent from a frightened young woman to a hardened survivor. Armed only with raw instincts and the ability to push beyond the limits of human endurance, Lara must fight to unravel the dark history of a forgotten island to escape its relentless hold. Download the Turning Point trailer to see the beginning of Lara's epic adventure.
Customer reviews
86
3 Games you should definitely try out
gforcesa
|
Dec. 29, 2013
|
See all gforcesa's reviews »
3 very good titles from Square Enix that you have to play.Hitman Absolution is the next game in the Hitman games that does an amazing job with the stroy,cinematics,gun play and much more.Tomb Raider is also very good because they didn't screw it up like a lot of other games.And last but not least, Deus Ex Human Revolution, one of the best games i've played this year and i would play again and again.Great pack, great games.Get em.
90
Fantastic pack
Simao20
|
Oct. 12, 2013
|
See all Simao20's reviews »
Some of the best games this generation in 1 pack. Tomb Raider ,Hitman Absolution and Deus Ex Human Revolution are all top notch games that need to be played. Its a great pack if you can get it on a deal though , highly critically acclaimed games the only game thats missing would be Sleeping Dogs then this pack would be amazing. Deus Ex is a great FPS that deals with choices you make that matter in a futuristic world. Hitman is what it is, a Hitman game thats probably the best in the series in my opinion . Fantastic control over your character, good story of Hitman being wanted and the graphics are simply stunning. Tomb Raider reboot is incredible, beautiful graphics and a great third person shooter mechanics. Its not the same as previous Tomb Raider games where exploration isn't key but it adds longevity to the game finding artifacts
100
3 Amazing Games in One PACK is a steal
lagendofdoom
|
Sept. 27, 2013
|
See all lagendofdoom's reviews »
Deus Ex : HR one of the best Rpg game there ever be Hitman Absolution while not the best hitman game but it is a good game Tomb Raider one of the best games of 2013 and might as well be the best Tomb Raider game In one pack... I would sold my soul for this pack, seems like hell has been unleashed on the gamer's wallets
90
Amazing deal, great games
thericefield
|
Sept. 13, 2013
|
See all thericefield's reviews »
I bought this pack just for Tomb Raider alone. The other two are nice extras to me.
If you love story driven games and get attached with the characters Tomb Raider is for you.
It's not so much of a puzzler like the previous series, but more action and combat.
I gave the pack a 90 due to the awesomeness of the deal but would give the game a 75. The boss battles are a bit weak and puzzles are lacking, and the multiplayer feels out of place. Everything else is pure awesomeness. Female gamers will love this game as well as male gamers. The hero is a girl and the damsel in distress is also a girl, making it very female friendly.
90
Hold the phone and call the cops...
touchingeveryth
|
Sept. 10, 2013
|
See all touchingeveryth's reviews »
Because this deal is a steal.
You heard me right. This deal would be amazing even it was just Tomb raider, because that would be 50% off... it feels like you just get 2 game for free. 2 really good games if I may add. The only thing that is missing is the Dlc, just because they're missing doesn't mean you can't appreciate the deal that is put in the great bundle.
Seriously, if you are cheaper then a bundle of baby chicks then you should really consider buying this.