Dogfight 1942 Complete Pack
Description
This pack includes:
Dogfight 1942

Dogfight 1942 Russia Under Siege

Dogfight 1942 Fire over Africa
---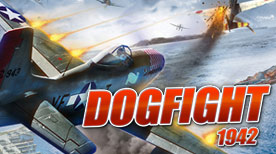 Piloting a wide range of aircraft, players engage in aerial dogfights and dangerous fighter missions across the major theaters of war during WWII. Featuring realistic aircraft, DOGFIGHT 1942 introduces cutting-edge flight dynamics with unprecedented arcade accessibility. Fly over 40 historically accurate planes, ranging from the fabled P-38 Lightning and Britain's Spitfire, to the feared Messerschmitt 109 and Japanese Kate.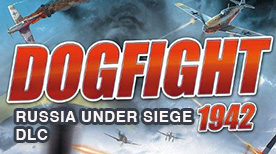 Germany's dominant air force is pounding at the gates of the Soviet Empire and Blitzkrieg is at full swing. It doesn't take the overwhelming Nazi force long to push the Soviets far inland, towards Moscow. Mother Russia is chilled to the bone as winter wreaks havoc all across the land. The Soviet Empire is at its knees. Become Russia's bravest and fight fiercely over the vast skies of the Motherland: free Leningrad, reign fire over Kursk and drop explosive greetings from Russia on Berlin.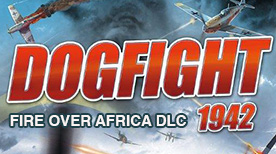 An ominous shadow of the Axis Alliance is being cast over the sands of Africa. The scorching hot African sky will soon burn with the flames of heavy cannons and fill with smoke of bullet-ridden fighter planes. Become Britain's top pilot and help the Allies repel the Nazi threat. Face the infamous general Rommel, clash with his forces above Tobruk and stand up to the challenge in one of the most pivotal battles on the African front – the Battle of El Alamein.
Customer reviews
86
Fun arcade flight game
Obsessor
|
May 26, 2015
|
See all Obsessor's reviews »
And probably the best choice if you consider buying it. Because for a price not much over the base game you'll get all DLC. These give you your money's worth in playtime. Overal, Dogfight 1942 is very arcade like game, has nice graphics, sound, decent voice acting. And is bug free. You can't want more of such a game.
79
Solid flight action game
lok0812
|
Sept. 9, 2013
|
See all lok0812's reviews »
This package contains one of the great flight action game. Great thing about this game is the variety of planes that the player can choose from and each of them are unique to one another having advantage on different aspect in the field. The gameplay feels fresh with constant many action play, explosions are everywhere and the physic engine is just top notch. In addition, this package comes with 2 of the DLCs for the game both of these DLC contains a new campaign mode to the original game giving it more longevitiy and variety of missions to play with the already dozens of selections of planes. Definitely a solid entry for any fans who are looking for some plane shooting action.
82
Great game and expansions!
drafek
|
Sept. 9, 2013
|
See all drafek's reviews »
First off all this pack includes dogfight 1942 and it's 2 expansions. Dogfight 1942 is set in 1942, and is a action game. You control a plane, and you've to take out your enemies, the gameplay is done nice, I couldn't find any bugs. The CO-OP feature is done well, I had alot of fun playing together. There isn't really a story. In Dogfight 1942 Russia Under Siege Russia is under attack. This does add a few more hours to this game, worth it in my opinion. At last we got Dogfight 1942 Fire over Africa, which as it says, is in africa, there are alot of fights going on there. In my opinion this dlc is a little better than the russia dlc. This pack is worth it, but if there isn't a sale, you could also pick it up seperated. Worth full price though.
82
A joy to play
DanielZo0
|
Sept. 9, 2013
|
See all DanielZo0's reviews »
Simple, easy to learn, and lots of fun, "Dogfight 1942" gives you all the action and excitement of high-flying aerial combat without the difficult controls or hard learning curve. Its arcade accessibility will appeal to a wide audience, even those who might avoid this kind of game, and it allows you to simply enjoy the game, soaring over beautifully-rendered land and sea in the midst of historical WWII battles and shooting down enemy planes with guns and missiles. Firing missiles accurately is easily the hardest thing to get a feel for, as there are no reticules or aim assists for you, and nailing shots will mean careful aiming and timing. You also have options for easily switching between fun camera angles, customizing your plane, and flying an impressive number of aircraft. It's great, simple fun and a joy to play.