Grand Theft Auto V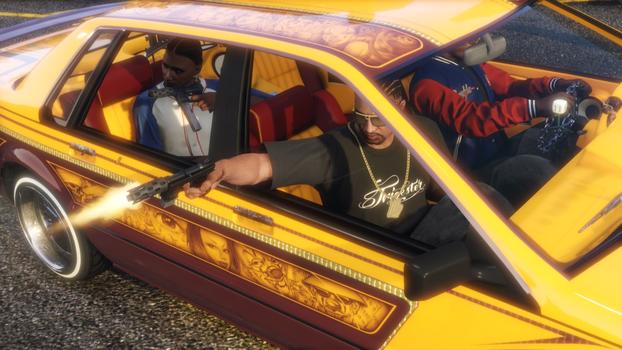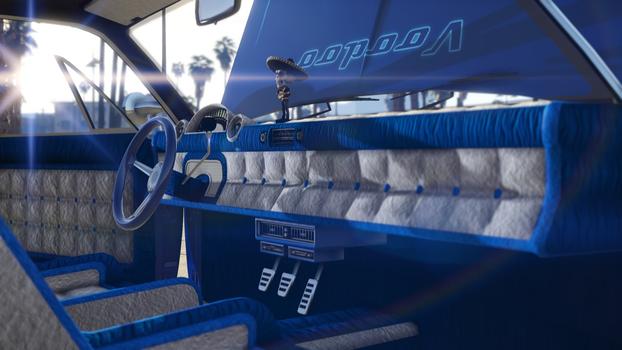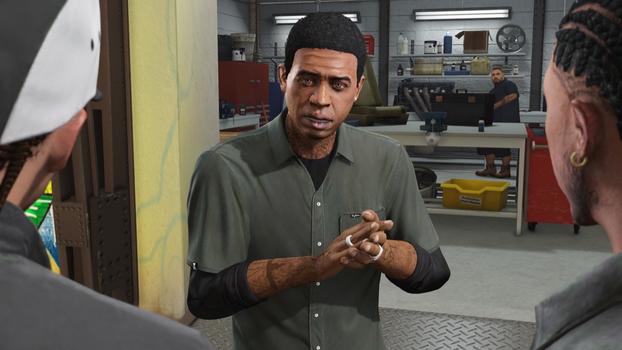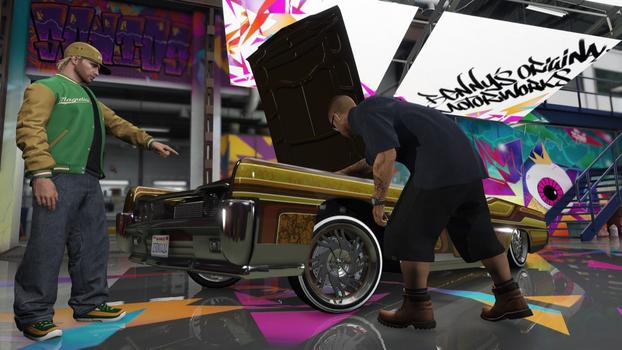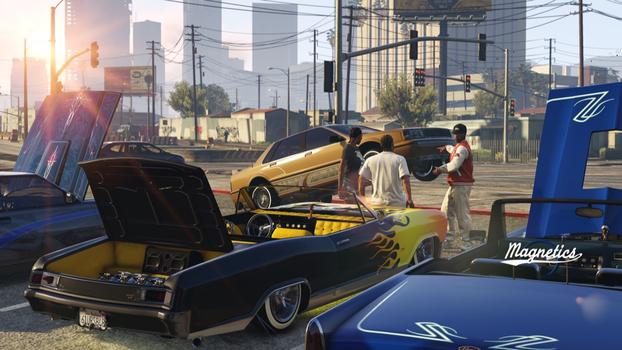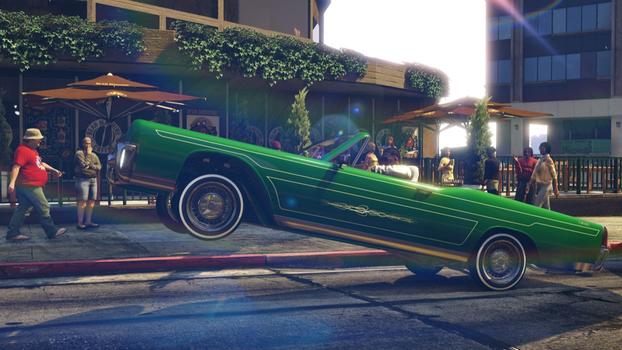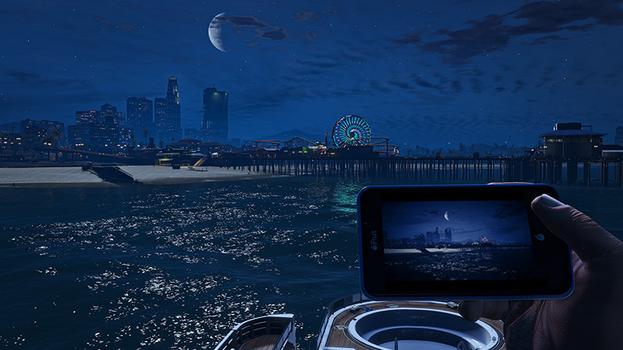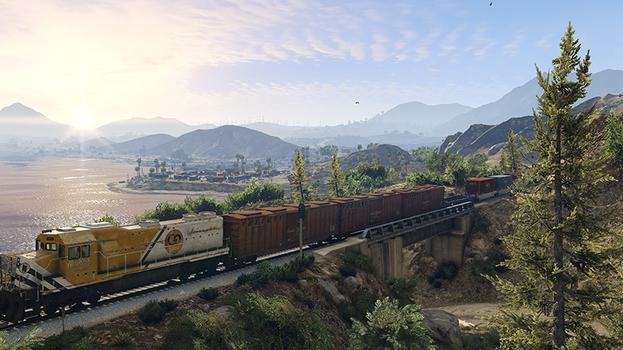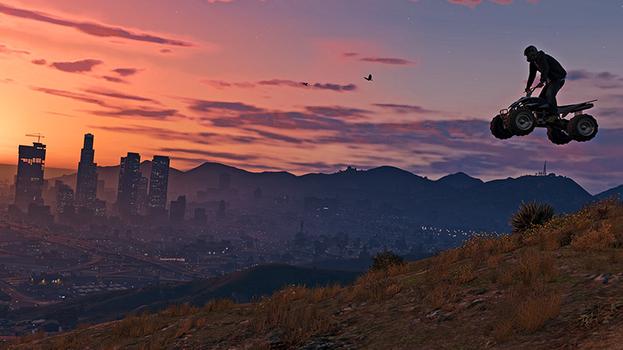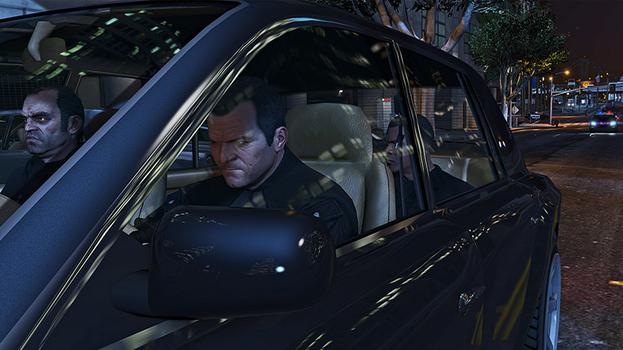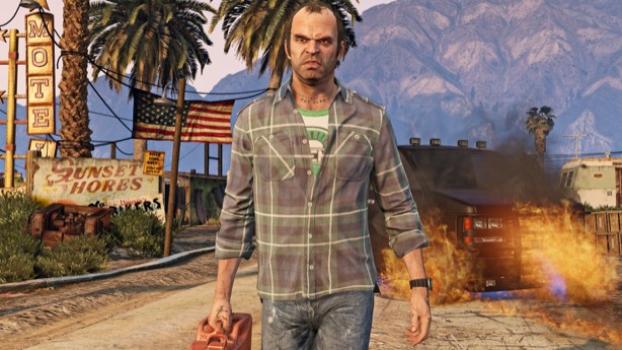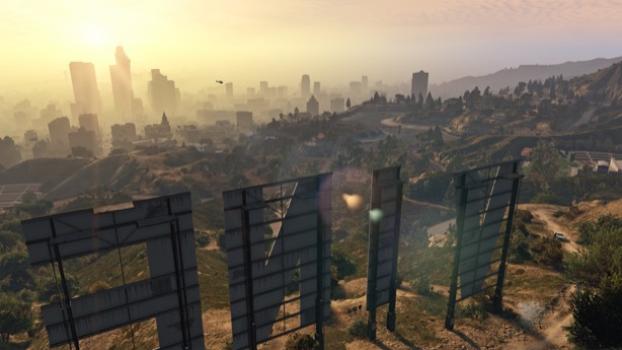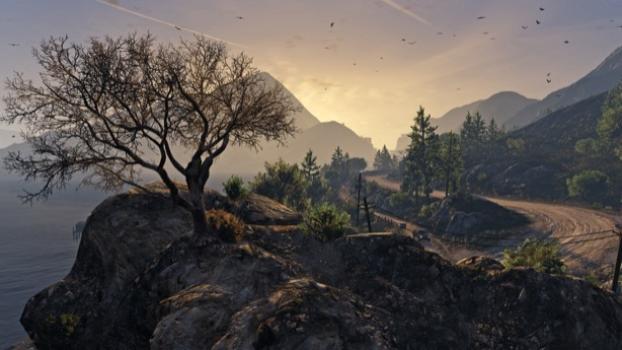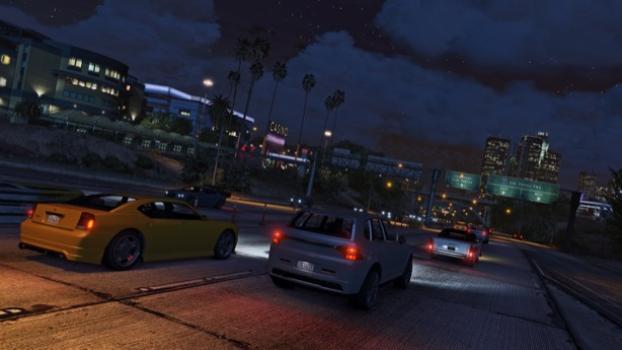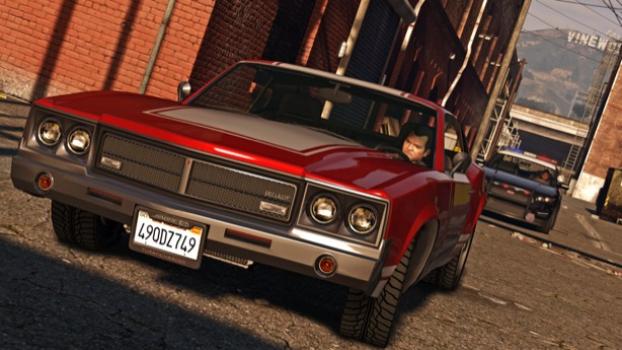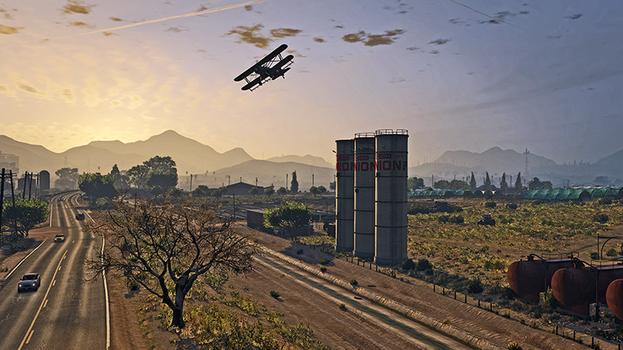 Customer notes
This game will be delivered as a Rockstar Games Social Club redemption code. Customers will require a free Rockstar Games Social Club account to play.
Description
New Content:

---
"There is no doubt that this is the definitive version of one of the best games in this decade. The Online Heists are guaranteed laughs and the campaign is still perfect as always." [Atomix]
"The draw distance is phenomenal! Absolutely without exaggeration: PC gamers have rarely seen anything like this and outside of PC hardly anyone." – [PC Games Hardware (Germany)]
"Grand Theft Auto V is a masterpiece of a game." - [IGN]
"There is simply no argument to be had. The PC release of GTA V is by far the very best version of the very best Grand Theft Auto game to date." [Gameplanet]
---
Also available:


---
NY Game Awards:

---
Grand Theft Auto V is Available Now for PC
When a young street hustler, a retired bank robber and a terrifying psychopath find themselves entangled with some of the most frightening and deranged elements of the criminal underworld, the U.S. government and the entertainment industry, they must pull off a series of dangerous heists to survive in a ruthless city in which they can trust nobody, least of all each other.
Grand Theft Auto V for PC offers players the option to explore the award-winning world of Los Santos and Blaine County in resolutions of up to 4k and beyond, as well as the chance to experience the game running at 60 frames per second.
The game offers players a huge range of PC-specific customization options, including over 25 separate configurable settings for texture quality, shaders, tessellation, anti-aliasing and more, as well as support and extensive customization for mouse and keyboard controls. Additional options include a population density slider to control car and pedestrian traffic, as well as dual and triple monitor support, 3D compatibility, and plug-and-play controller support.
Grand Theft Auto V for PC also includes Grand Theft Auto Online, with support for 30 players and two spectators. Grand Theft Auto Online for PC will include all existing gameplay upgrades and Rockstar-created content released since the launch of Grand Theft Auto Online, including Heists and Adversary modes.
The PC version of Grand Theft Auto V and Grand Theft Auto Online features First Person Mode, giving players the chance to explore the incredibly detailed world of Los Santos and Blaine County in an entirely new way.
Grand Theft Auto V for PC also brings the debut of the Rockstar Editor, a powerful suite of creative tools to quickly and easily capture, edit and share game footage from within Grand Theft Auto V and Grand Theft Auto Online. The Rockstar Editor's Director Mode allows players the ability to stage their own scenes using prominent story characters, pedestrians, and even animals to bring their vision to life. Along with advanced camera manipulation and editing effects including fast and slow motion, and an array of camera filters, players can add their own music using songs from GTAV radio stations, or dynamically control the intensity of the game's score. Completed videos can be uploaded directly from the Rockstar Editor to YouTube and the Rockstar Games Social Club for easy sharing.
Soundtrack artists The Alchemist and Oh No return as hosts of the new radio station, The Lab FM. The station features new and exclusive music from the production duo based on and inspired by the game's original soundtrack. Collaborating guest artists include Earl Sweatshirt, Freddie Gibbs, Little Dragon, Killer Mike, Sam Herring from Future Islands, and more. Players can also discover Los Santos and Blaine County while enjoying their own music through Self Radio, a new radio station that will host player-created custom soundtracks.
Existing players on PlayStation®3, PlayStation®4, Xbox 360 and Xbox One are able to transfer their Grand Theft Auto Online characters and progression to PC. For more information, please visit rockstargames.com/gtaonline/charactertransfer.
Customer reviews
90
Amazing game!
paulkwak
|
Dec. 4, 2015
|
See all paulkwak's reviews »
I did not expect any less from Rockstar. I've always enjoyed the freedom of doing legal (read "illegal") acts in any way I desire, and this game takes it to another level. There are so many activities to enjoy, people to punch, tall buildings to jump off and parachute down, and banks to rob, to name a few. Not to mention the scenery while high up in the air. I've enjoyed every moment playing this game, and I would recommend it to anyone who enjoys open-world games.
88
GTA V is the perfect sandbox
NobodyPerfect
|
Nov. 28, 2015
|
See all NobodyPerfect's reviews »
The best part about this game is single-player. With single-player mods allowed, you can now do anything you want. Spawn in rainbow C4? Sure. Spawn in the batmobile? Why not. Become cop? Nothing is impossible. Become the worlds first trillionare in 10 seconds? Mods are beautiful. Could be better if you could play mods with your friends
92
Great game, one of the best open world games
S8V5R
|
Nov. 27, 2015
|
See all S8V5R's reviews »
This is a very great game and it is one of the best open world games that I have played. It has so many elements to it; driving, shooting, jobs/missions, flying helicopters and planes, heists, intense car modifications, etc.., the list just goes on. Though one downside is that people are now hacking the games which kind of ruins the fun and this needs to be patched as soon as possible. Overall, it is a very good game, none the less, and I would give it a rating of 9.3/10.
100
Amazing Game
jdss11
|
Nov. 27, 2015
|
See all jdss11's reviews »
I couldn't ask for a better game. Great story great character and plenty to do. The game has its funny moments its challenging moments fun moment i mean it has it all. and after the story or any time you want exploring and causing chaos in the world of gta is always plenty of fun. And of course there is the online to continue your experience with constant updates with new add ons that add so much to the game and it seems to never get old. This is a game to buy.
70
Grand Theft Midlife Crisis
ImOblivious
|
Nov. 21, 2015
|
See all ImOblivious's reviews »
GTA V is a great open world with a fantastically built world that feels alive. You can cycle up a mountain, base jump off of it, then shoot a deer in the face with an RPG, then take a tank on a rampage. It feels like a true open world life simulator. Where it breaks down for me is that the characters aren't really relatable. Michael is an angry former bank robber going through a midlife crisis, Franklin is a former repo-man that just goes along with everything, and Trevor is just a psychopath that doesn't really give a solid reason behind what he does, and there really aren't many areas that explain how he got this way. Cookie cutter characters aside, the game is fun itself, just stay away from the multiplayer unless you enjoy getting your commute to the mountains cut short by done a-hole with a rocket launcher.