Hitman Pack
Description
This Pack includes:
Hitman: Absolution Standard Edition

Hitman 2: Silent Assassin

Hitman: Blood Money

Hitman: Codename 47
---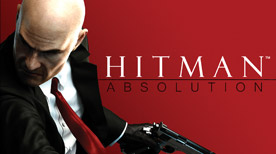 HITMAN: ABSOLUTION follows The Original Assassin undertaking his most personal contract to date. Betrayed by the Agency and hunted by the police, Agent 47 finds himself pursuing redemption in a corrupt and twisted world.
Plus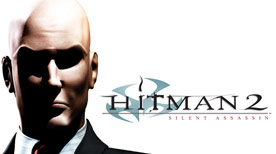 You must enter the mind of a genetically engineered assassin Codename 47, whose deadly efficiency is now needed more than ever. Lured back into a global ring of deception, you must kill not only to make a living, but to continue living. This time it's not just business. It's personal.
And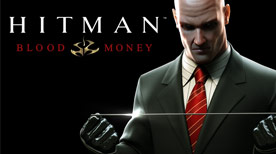 Sensing that he may be the next target, Agent 47 travels to America, where he prepares to Make a Killing. Hitman: Blood Money places gamers once again in the role of the world´s greatest assassin, Agent 47.
And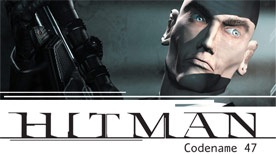 Hitman: Codename 47 is a revolutionary third-person action adventure that combines a strong mix of stealth, strategy and shooting.
Customer reviews
95
Be The Hitman
minoru09
|
June 8, 2014
|
See all minoru09's reviews »
The Hitman series is a well-known name in the stealth genre. It's basically THE assasination game where you plan your move to execute your victim. There is still no game that can imitate that satisfying feel after you smoothly offed your target without a flaw. While Blood Money in my opinion is definitely the highest point of the series, the other three games also worth a try. My only complain is that it's missing the third game Contracts.
94
Complete Hitman pack at best price
spycid
|
Sept. 12, 2013
|
See all spycid's reviews »
Hitman has always been a very popular franchise which everyone has played at least once in their life. This pack has all games except Contracts which did not release in Steam only. For all stealth game lovers, Hitman is a must play franchise. Sure that Absolution has derived from it's original full stealth mode but still the game is worth playing just for the sake of Hitman. As for Agent 47, Silent Assassin & Blood Money, well those were the games where Stealth was defined truly and Hitman was made a home product for every single gamer out there.
80
Nice pack contain almost every Hitman titles
y1985
|
Sept. 11, 2013
|
See all y1985's reviews »
Nothing much to say about Hitman. Stealthy assassinated action game. For new player you could purchase this pack without regret. Hitman pack cost as much as a single Hitman Absolute game price, very nice deal. Grab it while you can. One downside is a 20% coupon can't use on this pack. :P
90
What an amazing deal
umirza85
|
Sept. 10, 2013
|
See all umirza85's reviews »
I just recently bought Hitman Absolution and played it all the way through and had a great time. It is definitely not as fun as Blood Money (which is my favourite out of all the Hitman games) but getting all the hitman games for this cheap is amazing. If youre the slightest into stealth games these games will definitely satisfy you - though the first hitman is starting to show its age. The replayability of blood money and absolution is definitely there. All the unlocks and challenges in absolution kept me coming back to try finish every level perfectly, and the contracts mode was fun (for a bit - i dont have too many friends playing but its fun to play other peoples contracts) The score of 90 is for the pack of games and an $11.99 price tag which is a no brainer
78
Good deal!
MrScavenge
|
Sept. 9, 2013
|
See all MrScavenge's reviews »
This is a good price for all these games. i have played all of them on one console or another and this bundle is one of the best deals on the franchise i've seen. 78/100 - MrScavenge