Left 4 Dead Bundle
Description
This pack contains:
Left 4 Dead

Left 4 Dead 2
---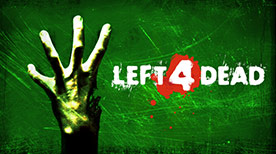 From Valve (the creators of Counter-Strike, Half-Life and more) comes Left 4 Dead, a co-op action horror game for the PC and Xbox 360 that casts up to four players in an epic struggle for survival against swarming zombie hordes and terrifying mutant monsters.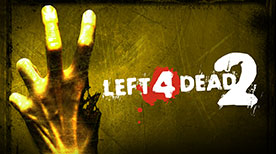 Set in the zombie apocalypse, Left 4 Dead 2 (L4D2) is the highly anticipated sequel to the award-winning Left 4 Dead, the #1 co-op game of 2008.
Customer reviews
90
Gather your friends and kill some Zombies.
gamma_rad
|
Nov. 10, 2015
|
See all gamma_rad's reviews »
First of all, while these games do have Single-player this is a primarily a Multiplayer focused so I will review it based only on that. Left 4 Dead series is one of the greatest Co-op shooter games out there. Both games are set in a post zombie-apocalypse world Where you and your friends play a group of 4 survivors who must fight together against the Zombie horde in order to reach the extraction site and be rescued. Both games have good graphics, great AI and most importantly a behind the scenes AI "Director" which will change the gameplay according to your choices, making each playthrough slightly different. A must have party-game
100
Multiplayer Bundle
LrmNick
|
Sept. 9, 2015
|
See all LrmNick's reviews »
Left 4 Dead and Left 4 Dead 2 are such good games in this bundle,the first one lets you play through all the zombie campaign with your friends and kill as many zombies you find in your way and after beating it,you can install and play the second one, with the campaigns from the first game, more infected,more guns and a workshop if you get tired from the default campaign games,buy this pack and tell your friends to do the same, have fun!
70
Great games, okay bundle
Sceyef
|
Aug. 11, 2015
|
See all Sceyef's reviews »
I never saw a reason to play L4D1 if you already have the sequel, but if you want to do that, you will save some money with this bundle. Both games are really good in coop. I love the theme of the 2nd game and it actually feels fun to play; you don't get bored in long sessions easily.
100
Are you KIDDING ME ?!!
sai_mj
|
July 11, 2015
|
See all sai_mj's reviews »
I can't believe the top rated zombie games are co-op'd up and coming for us !! Getting both l4d1 and 2 for a reasonable price is amazing !! Even though l4d 2 is a way better than 1, you can still try out l4d 1 for first touch. Both are amazing in graphics and gameplay. The graphics are well optimised and sounds are scary lol. The only difference between 1 and 2 is that 2 got more zombies and some new weapons. The characters are cool but the only thing lacking in l4d2 is the character zoey from 1. She is awesome lol. The co-op experience i had with my friends is great..we enjoyed like hours killing out zombies and helping out each other. One more cool thing is that we can even add maps and even customize weapons from steam workshop. As this review is mostly on the bundle, i will surely recommend this bundle. If you didn't buy yet, then what are you waiting for? Buy it with your eyes closed. One last thing is that these games made a revolution in co-op such that every game launching now feels like similar to these. For example, payday 1 and 2 are based on the same physics as l4d. It's a reasonable price..so go buy it !!
70
Double Co op Fun
htanmsa
|
May 19, 2015
|
See all htanmsa's reviews »
The left 4 dead is one of the best co op game.In this bundle you get both part 1 and part 2 for a lot cheaper price than buying individually.It has good story and multiple maps which you can dowbload and play with your friends.Left 4 dead 2 is more advanced than left 4 dead 1 .All features of l4d 1 is present in part 2.So its not that recommended but if you want to give another pack to your friend for cheaper price then its good to go.Both part 1 and part 2 has same experiences in play except part 2 slightly advanced.To play and enjoy with friends as team then this is the best game out there.