Legacy of Kain Pack
Description
This pack includes:
Legacy of Kain: Defiance

Legacy of Kain: Soul Reaver

Legacy of Kain: Soul Reaver 2
---
Take control of two powerful and highly evolved vampires: Kain, an all-powerful demigod, and Raziel, a demonic angel of death. Each equipped with a legendary sword, Kain & Raziel must battle through a world loaded with conflict and intrigue as they attempt to unravel their destinies and defeat the dark forces that seek to condemn their world to eternal damnation.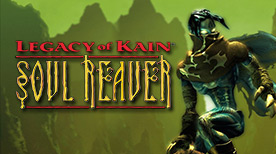 As Raziel, stalk the shadows of Nosgoth preying upon your former vampire brethren in your quest to destroy your creator- Kain. After being betrayed and executed by Kain, return to Nosgoth on an epic mission of revenge. A milestone in 3D adventure.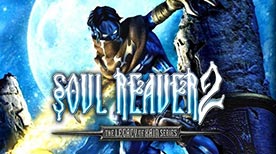 In this sequel to the critically acclaimed Legacy of Kain: Soul Reaver, reassume the role of Raziel, and travel back through the currents of time into various eras of Nosgoth's past in your relentless pursuit of Kain. Encounter new enemies as you unearth the mysteries of Nosgoth's ancient races, and expose the schemes behind the corruption of the Pillars, and the vampire genocide.
Customer reviews
94
A Legacy like none other
Mystsc
|
Sept. 13, 2013
|
See all Mystsc's reviews »
Theres no other setting that captures that wonderous sense of damnation like Nosgoth does, and no other story so philosophically morose like the one of Kain and Raziel. The Legacy of Kain series is a shakespearian epic draped a masterfully crafted game. It shows a maturity that you simply don't see in fantasy games these days, and finds a great balance between thoughtful prose and story, and fun and engaging mechanics. Its got some ofthe best voice acting of its time, and has aged surprisingly well in terms of visuals. The characters and plot are unforgettable, the gothic/esoteric themes are handled with an expert hand, and the gamplay mechanics are some of the most unique in its genre. If you love games centered around the macabre and vampiric as much as I do, you'll be hard pressed to find other games that compare to the LoK saga. At this price, and with rumors of a new entry abound, you just can't pass it up.
88
"Kain refused the sacrifice"
Alcatraz_Inmate
|
Sept. 10, 2013
|
See all Alcatraz_Inmate's reviews »
Wow does this bring back some memories. This was a saga that solidified my interest in gaming from a young age. These were so fun to play, especially the Soul Reaver games. The saga is filled with some classic fun that is still seen in games in the current market. New gamers, don't worry, do not be put off by it's age as it is well worth a pick up. My only gripe with this pack is that it doesn't include the blood omen games that were also a part of the LoK saga, but no worries, you won't need to play those to understand the story in these 3 games. The soundtrack for each game is wonderful and captivating. If you have some money laying around DO NOT pass this up. You won't regret it.
83
Games that still hold up well after a decade
ecaudill
|
Sept. 9, 2013
|
See all ecaudill's reviews »
Legacy of Kain: Soul Reaver was an awesome game. I spent many late nights playing it on the Sega Dreamcast because I was having that much fun. The sequel, while not as good as the first, is still definitely worth a play as well. A bit of what to expect: These are action-adventure games, and blend exploration, puzzles, and action. It's not a hack and slash game, which is a good thing. Think of Zelda, but with Link coming back from the dead with a much cooler look and a better sword (Did I just compare Raziel to Link? You have to admit Raziel's sword is better than the master sword). The graphics are definitely a bit dated, as these games are over a decade old. If you're the type of gamer who has to have the shiniest new graphics-card-pushing game, you need to look elsewhere. However, if you're looking for a fun bundle of action adventure games, you need to consider these.
85
Very fond memories
aitk3n
|
Sept. 9, 2013
|
See all aitk3n's reviews »
Don't be put off by the graphics, for price of the bundle, it's a steal for a forgotten classic