Portal Bundle
Description
This pack contains:
---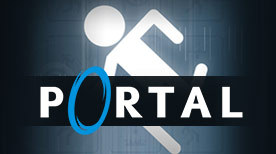 Portal™ is a new single player game from Valve. Set in the mysterious Aperture Science Laboratories, Portal has been called one of the most innovative new games on the horizon and will offer gamers hours of unique gameplay.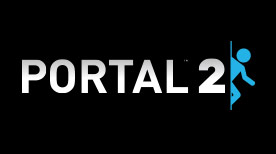 Portal 2 draws from the award-winning formula of innovative gameplay, story, and music that earned the original Portal over 70 industry accolades and created a cult following.
Customer reviews
100
Cake inducting Bundle
LrmNick
|
Sept. 4, 2015
|
See all LrmNick's reviews »
Have the portal series in a single pack, for less than $30, meet aperture science and lots of test chambers, solving different puzzles after every level and downloading community made maps in the workshop for portal 2, use your brain ,solve all of them and call one of your friends to join you in the co op mode,trust me it is worth every penny.
100
Best Bundle out there
Verlyn
|
March 24, 2015
|
See all Verlyn's reviews »
I got this bundle when it had a huge discount and I have to say that if I knew how awesome these 2 games were, I would have paid full price for this. The first Portal is way shorter but it really makes you understand the controls, how the puzzles work (Note: there are some hard puzzles) and it has an excellent twist which is really the best part of the whole game. Portal 2 uses what worked great for the first one and then expands it all to greatness. Portal 2 adds more stuff to solve and complicate the puzzles for you and it tells a bigger story. If you buy this, of course you have to play Portal 1 first and then Portal 2. You will fall in love with the characters and the game.
96
I'm making a note here...Huge Success
vipe_1
|
Feb. 11, 2015
|
See all vipe_1's reviews »
Portal and Portal 2 are two of the most unique, highest quality games ever made, and just another premier release from Valve. These games will charm you with excellent storytelling, while presenting you with the need to use actual critical thinking to solve the myriad of puzzles and challenges through the levels of the game. The story, setting and characters are mysterious, yet the game is very entertaining and humorous throughout. The portal gun mechanic is completely different, and rarely is any other game series this satisfying to complete. With typical Valve flair, Portal 1 & 2 will let you figure out what, when and why throughout. With excellent graphics, style, and sound these games are technically competent as well. Trust me, the Portal series will stick with you. From the actual gameplay, to the characters and especially the jokes and songs, this is a memorable experience.
89
A great duo
thmboll
|
Oct. 26, 2014
|
See all thmboll's reviews »
The portal series is wonderfully fun to play the first time. Unfortunately, neither game is very long and both are fairly easy. Overall good games, though replay value had been a bit limited until the workshop levels were up and running.
97
One of the best bundles
MarianoAlipi
|
July 29, 2014
|
See all MarianoAlipi's reviews »
Having these two amazing games in one bundle is amazing. You will enjoy the time you spend playing these couple of games. They each bring a unique experience that you must try out. Gameplay is very intuitive. I managed to pick this bundle during an offer at an amazing price and I don't regret it. These two games are two of the best games you'll find.