Portal Bundle
Description
This pack contains:
---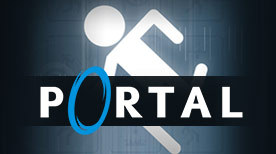 Portal™ is a new single player game from Valve. Set in the mysterious Aperture Science Laboratories, Portal has been called one of the most innovative new games on the horizon and will offer gamers hours of unique gameplay.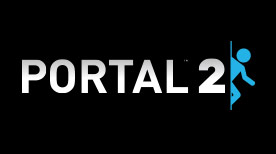 Portal 2 draws from the award-winning formula of innovative gameplay, story, and music that earned the original Portal over 70 industry accolades and created a cult following.
Customer reviews
97
One of the best bundles
MarianoAlipi
|
July 29, 2014
|
See all MarianoAlipi's reviews »
Having these two amazing games in one bundle is amazing. You will enjoy the time you spend playing these couple of games. They each bring a unique experience that you must try out. Gameplay is very intuitive. I managed to pick this bundle during an offer at an amazing price and I don't regret it. These two games are two of the best games you'll find.
95
Easiest Purchase Ever
WolfeClawz
|
June 15, 2014
|
See all WolfeClawz's reviews »
Both Portal games in a bundle as cheap as this? It's almost a joke.
Taking into consideration the unique approach to the puzzle genre, as well as the mystery of the characters involved in the story, it'd be insane for anyone to pass out on an opportunity such as this. Both games are optimised well, meaning they should run relatively well on most modern computers, and the graphical fidelity (particularly in Portal 2) is incredible and immersive.
It's difficult to sum up these two gaming gems, so I highly recommend purchasing this bundle and getting confused at the intriguing puzzles!
75
An overall nice bundle of games
bcf623
|
June 11, 2014
|
See all bcf623's reviews »
For the first portal, I would definitely give it a 6/10. As people have said before it has a very nice soundtrack, and the gameplay is very smooth. However, it lacks much of a storyline and is also not the longest game.Without the storyline then surethe puzzles are fun, but sometimes it leaves you wondering what you'll get out of it for finishing when you are frustrated.
Portal 2 is a humongous improvement in my opinion where they touched on nearly everything. The soundtrack is even better, and they added a nice plot to it that also has a few twists sprinkled in. Gameplay wise, Portal 2 added many new features that spiced up the very increased number of puzzles that the game offered. There is also a co-op mode that adds even more playability to the game.
When comparing graphics, the graphics of Portal 1 were nice and the graphics of Portal 2 were not very different, but were somewhat better.
For Portal 2 I would give and 8/10
For the entire bundle i would give a 7.5
90
Nice little bundle
lachking
|
Jan. 9, 2014
|
See all lachking's reviews »
This is a great bundle that includes both Portal 1 and 2.The original Portal took the computer gaming world by storm and surprised many people (in a good way). The game is full of witty humour and challenging puzzles where you use your gun to shoot portals that you and objects (such as companion cubes) can enter into to teleport out of the other shot portal. The game was so successful that a sequel was released and this improved the game experience in almost everyway by presenting the player with more challenging puzzles, more tools to use, differing environments and stronger character development. Portal 2 even has a level editor and Steam Workshop support where you can upload your own test chamber creations as well as downloading those that other people have made. Portal 2 also has co-op play where you and a friend need to work together to solve puzzles and reach the exits of many different levels.
Both games have a nice visual style utilising the Source engine very well, and the audio in both games is excellent with humorous voice acting containing lots of good jokes and insults. Both games also have catchy songs at the end, although the one in the original Portal is probably better than the song at the end of Portal 2.
This is a great bundle that is very much worth your time if you haven't experienced the world of Portal yet. The sequel is definitely better, but the original provides a great warm-up. This pack will provide you with a great single player and multiplayer experience. Just be aware though, if you want to play the multiplayer that Portal 2 has, you will need a friend who also has Portal 2.
65
Amazing bundle
Speed4Runs
|
Nov. 29, 2013
|
See all Speed4Runs's reviews »
Portal is a very innovative game, and Portal 2 is an advanced version of the first one. The major difference between Portal (1) and Portal 2 is that the first one has an amazing performance and graphics ratio, while Portal 2 has some kind of poor performance and somehow improved graphics from the first one. The innovation is the portal gun which is very funny and can blow your mind. Portal 1 has very easy puzzles and ends soon, while Portal 2 has harder puzzles (yet not too hard) and it lasts longer.
Graphics + performance: 6.25/10
Portal 1 has very good graphics which are very clean and an amazing performance; Portal 2 has improved graphics (though not so much) and poor performance.
Gameplay: 7/10
Amazing and innovative gameplay for both games.
Longevity: 5.75/10
Portal 1 ends too soon, while Portal 2 lasts way more (although it's still not a so long game).
Sound: 7.5/10
They both have some amazing soundtracks and dubbing, and the radio "easter egg" simply blows your mind. Awesome.
Plot: 6/10
Very good plot with some twists. It's very enjoyable and intriguing.
Final score: 65/100
Very good bundle. I recommend this to everyone.