SEGA Action Pack
Description
This pack includes:
Alpha Protocol

Condemned Criminal Origins

Aliens vs Predator

Binary Domain
---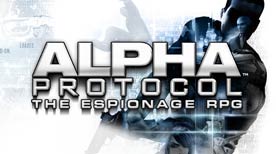 In the world of espionage, nothing is as it seems in this blockbuster RPG thriller, Alpha Protocol™. Players will assume the role of Michael Thorton, a highly skilled – yet inexperienced - government operative trained to eliminate threats to national security. When a mission goes horribly wrong, Thorton is the only one with the information, skills, and audacity to stop an impending international catastrophe. To do so, he will utilize the very government directive that the enemy sought to use to against him - Alpha Protocol.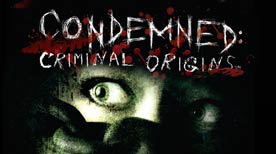 Developed by Monolith Productions, Condemned: Criminal Origins allows players to experience a heightened level of psychological tension as they use their instincts, forensic tools, and melee combat to track serial killers and bring them to justice. Gamers will play as Agent Thomas, an investigator in the FBI's Serial Crimes Unit (SCU), whose pursuit of relentless serial killers leads him through urban environments filled with sociopaths lurking on the periphery of humanity. Weapons and ammunition are scarce, leaving the player vulnerable to a gallery of mentally deranged criminals. Careful detective work and precision reflexes are a player's primary means of survival.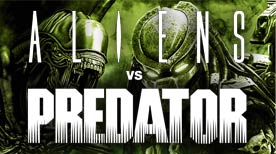 Bringing the legendary war between two of science-fiction's most popular characters to FPS fans, AvP delivers three outstanding single player campaigns and provides untold hours of unique 3-way multiplayer gaming.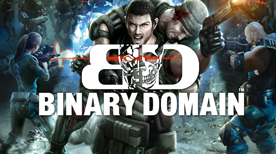 In this immersive and atmospheric squad-based shooter in which you need to regain control of a futuristic Tokyo from an emerging robotic threat. Set in 2080, the story starts when Dan Marshall and his squad are sent to bring the robotic community under control as they begin to infiltrate society and slowly take over undetected, leaving humans redundant in their wake.
Customer reviews
84
This pack is one to grab
Alcatraz_Inmate
|
Sept. 10, 2013
|
See all Alcatraz_Inmate's reviews »
Honestly Condemned Criminal Origins and Alien vs Predator alone is reason enough to justify buying this, but throwing in Alpha Protocal and Binary Domain is just the icing on the cake. Highly recommend this to anyone who enjoys some good action games. If you happen on the fence, let me reassure you that this is indeed worth the purchase. These games offer plenty and even if one isn't quite to your liking you will thoroughly enjoy one of the other great titles offered here. For the price of this pack you are truly grabbing an excellent deal and the time you spend with these games will feel worth it.
94
Great Action games with various genres
spycid
|
Sept. 10, 2013
|
See all spycid's reviews »
It's a great package for Action game lovers.
Alpha Protocol is truly an espionage RPG game where the combat is also fun and enjoyable.
Condemned Criminal Origins is one of the best horror games made by Monolith Productions. Despite the game being old, it is still relevant and a cult horror game.
Aliens vs Predator is the best human vs alien game made ever. If you loved the movie then you will surely love this.
Binary Domain is a 4-player futuristic fps which you can play with your friends also in 4-player co-op mode. Even if you have no internet you can play this as Single Player in offline mode. The game has some amazing boss fights and great futuristic soundtrack.
Overall it is an amazing bundle made for all Action game lovers.
84
Another Hit Pack!
Shanti
|
Sept. 9, 2013
|
See all Shanti's reviews »
Alpha protocol is a very nuanced game, which gave inspiration to many more like Deus Ex HR. It deserves a playthrough from any serious gamer willing to forgive its minor faults :)
Condemned CO is a cult classic horror game, even the staunchest of men will quiver playing it alone, and in the dark (for the best atmosphere).
If you saw the movie Alien vs Predator, Merry Xmas! This will immerse you in the rich storyline from the get go. Three completely different campaigns will make you see each faction's viewpoint beautifully. With Steam cloud and Leaderboards, you'll get immense value and fun from the Multiplayer. Play as Aliens, Marines, or Predators completely your way.
Binary domain was a game I enjoyed but let's say it was an acquired taste. You need to go through the horrible and long tutorial to get to the good part, but it's worth it. This isn't Mass effect, but its a really nice Action/Cover shooter in its own right, with limited RPG elements. The Voice command system is very innovative and quite bug-free, or you can use a shortcut to assign pre-set commands, so don't worry if you don't like using Voice. The story is really original and interesting as well. Multiplayer is a little lackluster.
All in all, another great value pack on sale right now! So don't wait :)
83
Action package indeed
lok0812
|
Sept. 9, 2013
|
See all lok0812's reviews »
A huge package for a lot of action games. Alpha Protocol is somewhat a good action game with a RPG element but plagued with horrible AI and weak story. Condemed is a great horror game that will give you a jump at your seat as this is one of the best horror game from the last generation. Alien vs. Predator is a great FPS game giving the player the ability to play as 3 different fractions each with its own story and skills as well as online multiplayer play. Lastly Binary Domain is a great TPS with the unique ability to communication with your AI teammates to help tackles the missions. A great package to get if you want to enjoy some great action games.