Source Multiplayer Pack
Description
This pack contains:
Day of Defeat: Source

Counter-Strike: Source

Half-Life 2: Deathmatch
---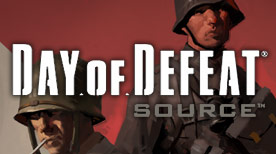 Day of Defeat offers intense online action gameplay set in Europe during WWII. Assume the role of infantry, sniper or machine-gunner classes, and more. DoD:S features enhanced graphics and sounds design to leverage the power of Source, Valve's new engine technology.
THE NEXT INSTALLMENT OF THE WORLD'S # 1 ONLINE ACTION GAME Counter-Strike: Source blends Counter-Strike's award-winning teamplay action with the advanced technology of Source™ technology. Featuring state of the art graphics, all new sounds, and introducing physics, Counter-Strike: Source is a must-have for every action gamer.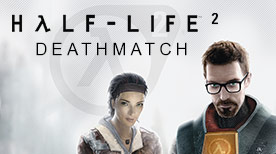 Fast multiplayer action set in the Half-Life 2 universe! HL2's physics adds a new dimension to deathmatch play. Play straight deathmatch or try Combine vs. Resistance teamplay. Toss a toilet at your friend today!
Customer reviews
35
Outdated pack.
Furrek
|
Sept. 16, 2015
|
See all Furrek's reviews »
Most of gamers love Valve games. I love them too. And it's kinda sad for me to write rather negative review. Why? These games are outdated. I mean, how many years it was since HL2 Deathmatch or CS Source was out? We have, from Valve: TF2, next CS (CS:GO), DOTA games which people play mostly. It will be really hard to jump into games where only veterans and old players stayed - which means new players will have really hard time. Sure, you can always buy this pack out of curiosity - to see how multiplayer games were few years ago. Or maybe if you have a big group of friend who would love to spend some time with older games. Sadly, if you alone planning to buy it and play it - you might regret it. With each next month the number of active players is getting lower. It's kind of shame but it's bound to happen with almost every online game. This low rating is only because of numbers of active and new players in those games. I would love to give it 100/100 but I just can't. So please, decide for yourself if you want to get multiplayer games with low number of players or not.
92
Valve Multiplayers
LrmNick
|
Sept. 8, 2015
|
See all LrmNick's reviews »
In this pack, you will get all valve source multiplayers from different franchises, such as DoD,CS and HL, all of them are really cool too play, all of them you can play as a team or play deathmatch and kill everyone you see ahead,must buy if you like valve games and enjoy playing first person shooters with friends
88
How great franchises are born
michalmichal
|
Jan. 30, 2014
|
See all michalmichal's reviews »
If you are not familiar with Valve's shooter games, the Source Multiplayer Pack is a great way to try them out. It includes a great and diverse selection of games, representing three different settings and genres. Day of Defeat: Source is an improved version of Day of Defeat, a great World War II shooter, now built on the popular Source engine. Counter-Strike: Source is a counter-terrorist action game, one of the most famous shooters, and as addictive as it can get. Half-Life 2: Deathmatch is a science-fiction shooter in the universe of Half-life. All of these games are multiplayer games, with active online gamer communities, so they are guaranteed to provide countless hours of great fun and unlimited replayability thanks to the fact you will be playing against other gamers.