THIEF: Master Thief Edition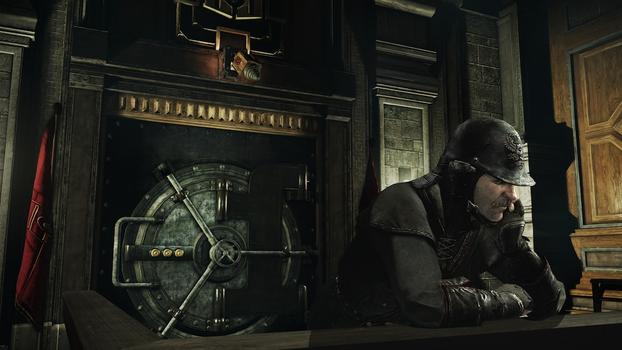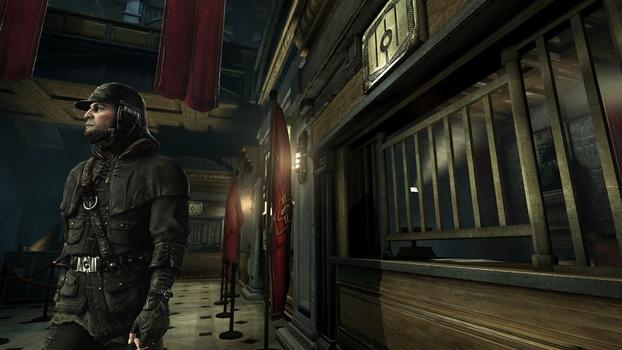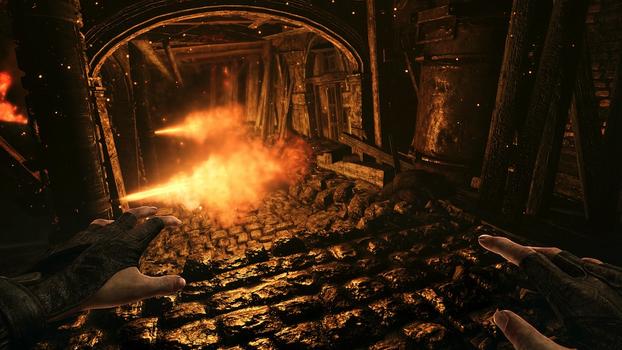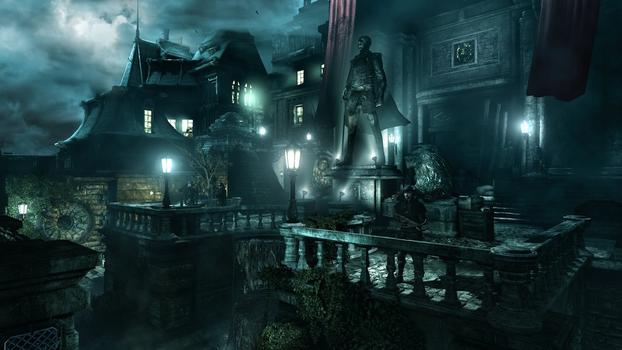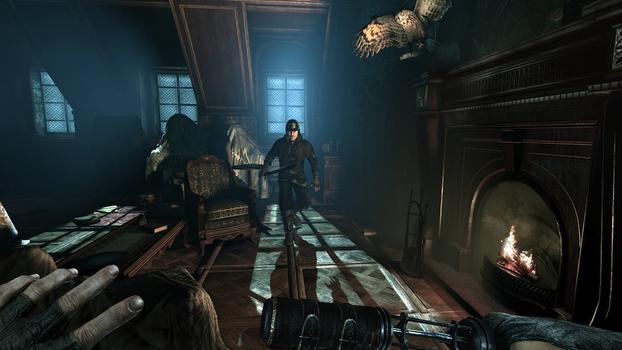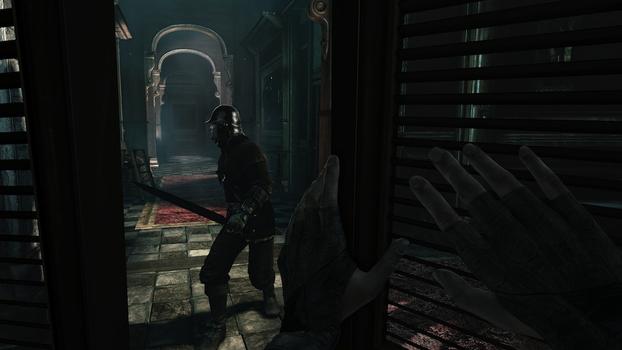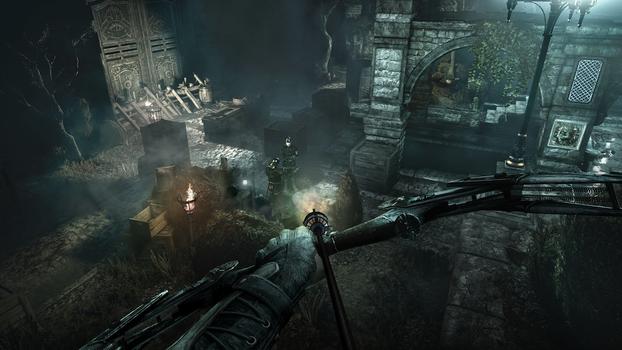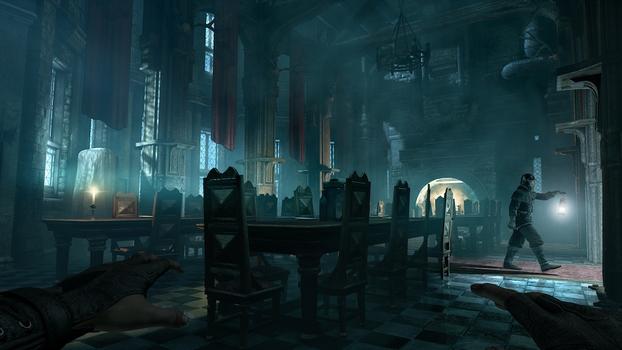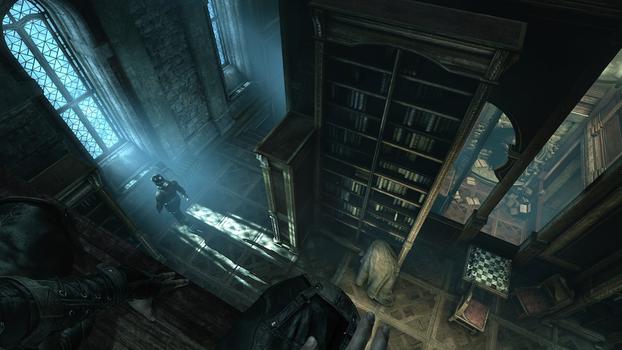 Description
Thief: Master Thief Edition contains:
Digital Artbook

Get access to the official digital collection of stunning concept art that offers a sneak peek into the shadowy world of THIEF.

Digital Comic

Delve deeper into the shroud surrounding Thief's obscure world with its complete collection of riveting digital comic books.
KEY FEATURES:
Obtain a comic book series exclusive to this limited edition

Get access to all of the comic books in the THIEF series

Discover riveting story development that can only be experienced through these comic books

Booster DLC Pack

Booster Pack: Get access to an exclusive bundle of optional in-game consumables that can empower you and hasten your progression through THIEF.

Digital Soundtrack

A remarkable collection of THIEF tracks.
---
Garrett, the Master Thief, steps from the shadows into the City. With the Baron's Watch spreading a rising tide of fear and oppression, a mysterious sickness grips the streets. Led by Orion, the voice of the people, the citizens rise in bloody revolution.
Garrett's thieving skills are all he can trust as he walks the fine line between politics and the people, entangled in layers of conflict. With time running out, the Master Thief unravels a terrible secret from his dark past that ultimately threatens to tear his world apart.
Garrett never paid the price for anything… until now.
---
Key Features:
YOU ARE GARRETT, THE MASTER THIEF Step into the silent shoes of Garrett, a dark and solitary thief with an unrivalled set of skills. The most challenging heists, the most inaccessible loot, the best kept secrets: nothing is out of your reach.

THE CITY: YOURS FOR THE TAKING Explore the sick and troubled City, from its shady back alleys to the heights of its rooftops. Sneak through the streets, infiltrate heavily-guarded mansions and lurk in every dark corner… unnoticed and unsanctioned.

CHOOSE YOUR APPROACH Use Garrett's arsenal to take down guards silently with your blackjack, use multiple arrow types to manipulate your environment and the enemies within them, or use your newly acquired focus abilities to increase the effectiveness of your thieving skills. What kind of Master Thief will you be?

UNPRECEDENTED IMMERSION Become one with the world thanks to ground-breaking visual elements and a truly tactile and visceral first-person experience. ThiefTM delivers unprecedented immersion through sights, sounds and artificial intelligence.
Customer reviews
73
The thief will be back again
cristiano171
|
July 11, 2014
|
See all cristiano171's reviews »
This THIEF launched in 2014 is a reboot of the franchise, this franchise that began in 1998 with Thief: The Dark Project, developed by Looking Glass Studios. After a hiatus of about 10 years (Thief: Deadly Shadows was released in 2004), here that Square Enix offers us a reboot, featuring Garrett, the master thief, to a new generation. Set in a fictional world in which we can clearly see steampunk and gothic elements, THIEF is a dark game, in several senses. The story takes place in a medieval town called simply "The City", in which a terrible disease kills mercilessly. The disease, known as "The Gloom" certainly refers to the Black Death which killed millions in Europe during the fourteenth century. Garret is the master thief, and the plot engages you even when in the company of Erin, another thief and murderer, try to accomplish a mission in the mansion of such a Baron of Northcrest. I said "try" because everything goes wrong and Erin ends up being separated from Garret. Such separation gradually assumes more and more mysterious air, and the player will realize gradually the occult provides a touch more darkness to the already dark game. Note that here we have a game of stealth action that can really be called so, with all the letters. Garret should move in the shadows, and the player must always remain well aware of the display that indicates whether it is hidden or not. Try to fight enemies directly is almost always disastrous (the combat system itself does not help one bit, and I think this is intentional): the best, if detected, is trying to use smoke bombs to escape quickly and / or they run to some distant point, and of course dark. With first-person perspective, THIEF somewhat resembles Dishonored (another great title stealth), and we can even quote some similarities between them: the use of advanced technologies, which certainly does not belong to time, the right mix between technology and magic, a dangerous disease ravaging the population, power struggles, etc.. Obviously, Garret does not have supernatural powers of Corvo Attano, but no less deadly it is, or rather, efficient. The game's graphics are beautiful, and the contrasts between light and shadows usually give us beautiful spectacles. On the PC, I got to play with a good performance and always getting between 45-60 FPS, more or less. We have great lighting effects and particles also worth remembering. It is sad, however, that the end of the game it's a ... well, crap. Including in relation to the "bosses". Yours truly. Many things are not properly explained, and a short cutscene with Garret ends up causing more anger in the player than anything else. The game deserved more. We deserved more. But anyway, whatever. And more titles in this franchise being launched, with better end, even with better plots and with a true master thief. conclusion THIEF is a great stealth game. There has its problems, of course, but these can not overshadow its luster. The player can perform missions and face the most diverse situations in different ways, and this also ends up greatly increasing the replay factor of the game (also read the section "Modifying parameters and making the experience more challenging," above). If you like stealth action, face without fear. Also featuring many elements of action and puzzles, the game can play hard. Its plot is interesting and able to hold the player for hours and hours.
85
Great stealth game
InsaneShad0w92
|
April 28, 2014
|
See all InsaneShad0w92's reviews »
As a kid I used to love original Splinter Cell games, stealth franchise was very appealing to me and franchise like Splinter Cell took more of action movie approach which was shameful. I never played original Thief games but damn, this game hits that spot. Playing this on Master and I can say stealth in this game is amazing, trying to lockpick a chest while a guard is standing close to you? Hoping he doesn't turn around because once he does you're in deep trouble, I love the fact that enemies will DESTROY you, you play as a THIEF, do not get spotted. If you're looking for a great stealth game, look no further honestly.
85
Great stealth game
InsaneShad0w92
|
April 28, 2014
|
See all InsaneShad0w92's reviews »
It's been a while since I played a good stealth game, never played original Thief games so can't judge the story but it's interesting for a new player to the franchise. I would recommend playing this game on Master difficulty if you not only want a challenge but experience stealth how it was intended to be played, I miss them days of original Splinter Cell. It's rare to find a good stealth game and this hits the spot for me.
85
Like Dishonored but much more focused on stealth
InsaneShad0w92
|
April 19, 2014
|
See all InsaneShad0w92's reviews »
If you have enjoyed Dishonored or original Thief games (I never played them unfortunately) then you will definitely enjoy the new Thief. This game is for all kinds of stealth fans, the game allows you to customize your own difficulty level if you feel the default difficulties are too easy. Game looks amazing as well.
85
This guy steals his own title.
sonicchaos
|
March 25, 2014
|
See all sonicchaos's reviews »
Thief is a good game. It's not the perfect game, it's not what we all expected to be, and it's not Deus Ex HR in Thief universe, but it is a good addition to the Thief franchise. The graphics are great and the character models all look impressive for what they were going for. I always felt that I was playing in the same world as Dishonored. Many also reference that game and I have to also agree that Thief has nowhere near that level of depth and sensation, and I bet that if Dishonored would have been named Thief, everyone would have been out of their minds with excitement. Yes, Dishonored is a better Thief than Thief, and that shows the passion some developers have over others. But it's still a good game. There's an intense and gratifying sense in stealing stuff and finding hidden safes and jewels, it's immensely satisfying to see how you can clear a mission without touching anyone and if there's one thing I love about Eidos Montreal games is that they know how to create a good first person experience. Except you can't jump, but there's a good reason for that. Makes no sense, in disfavor of immersion, but for the sake of technical whatever, we'll let it slide. Anyway, seeing how there's barely a difference in price from the standard edition, the Master Thief Edition is the way to go, if only for the comic books alone.