THIEF (NA)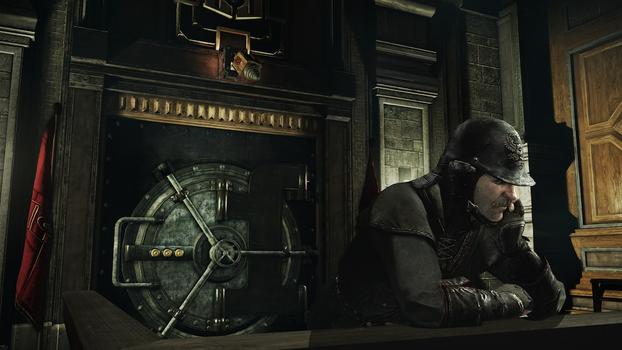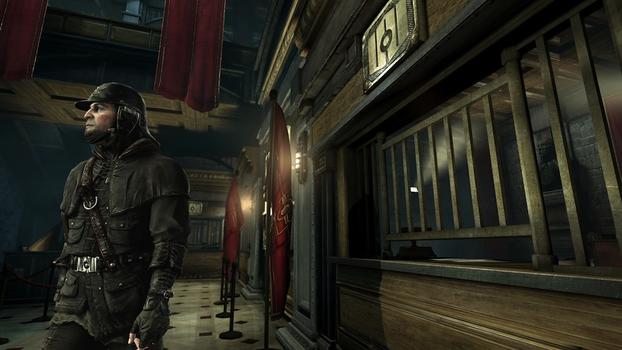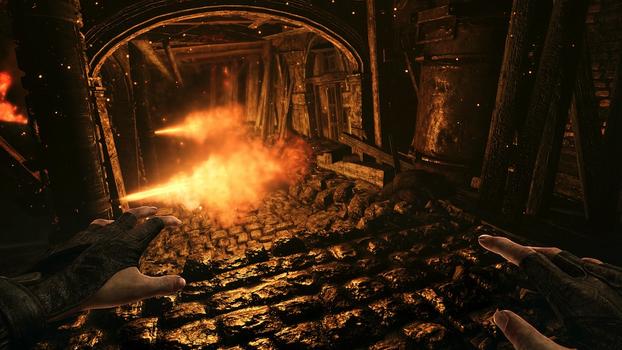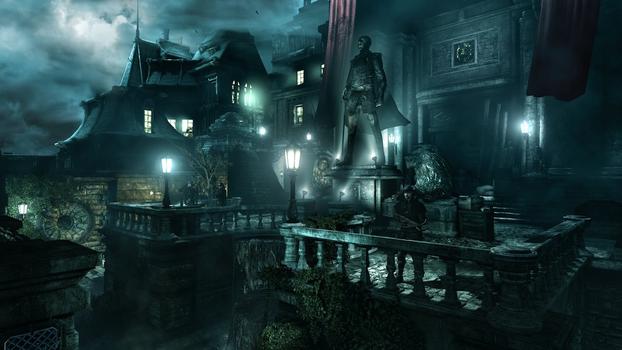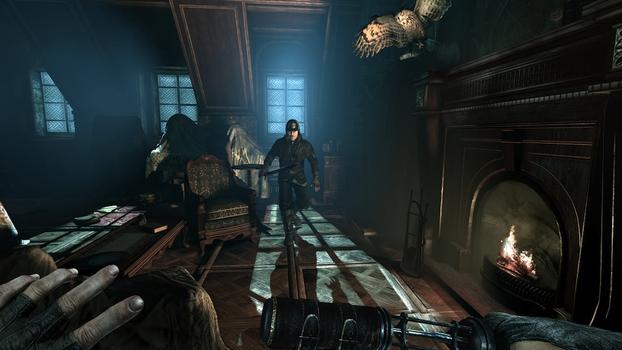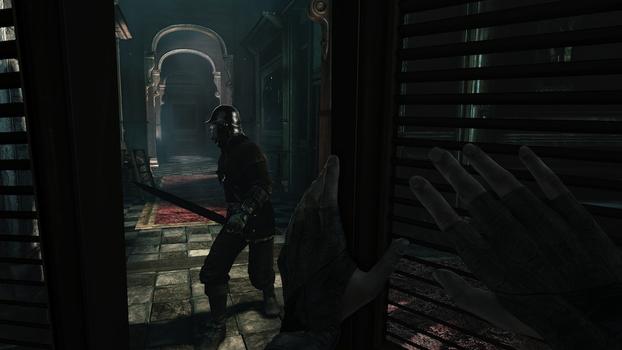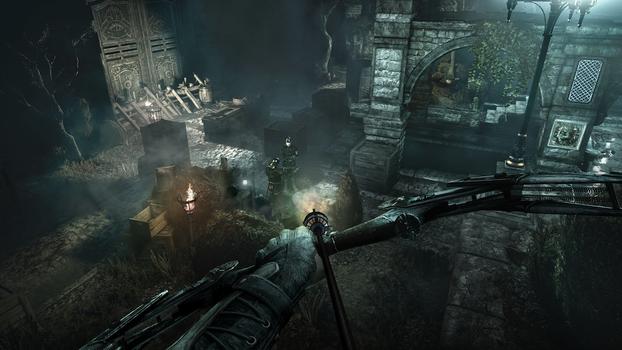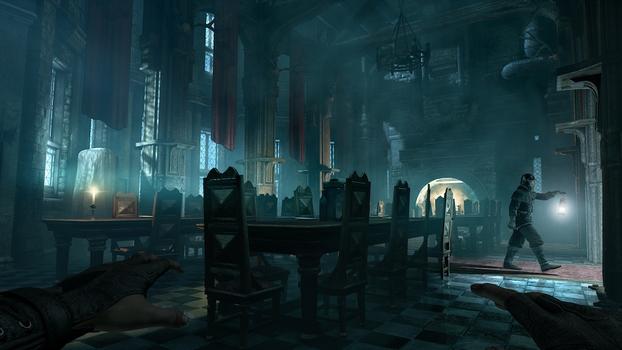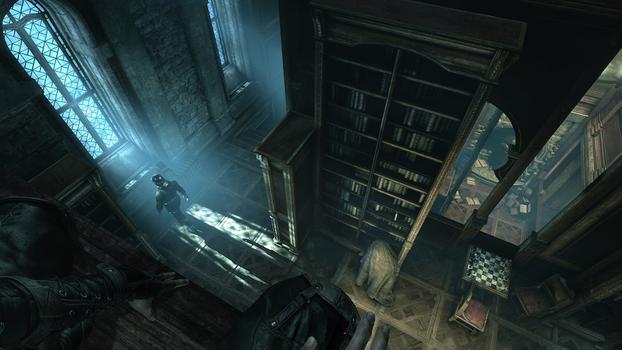 Description
Garrett, the Master Thief, steps from the shadows into the City. With the Baron's Watch spreading a rising tide of fear and oppression, a mysterious sickness grips the streets. Led by Orion, the voice of the people, the citizens rise in bloody revolution.
Garrett's thieving skills are all he can trust as he walks the fine line between politics and the people, entangled in layers of conflict. With time running out, the Master Thief unravels a terrible secret from his dark past that ultimately threatens to tear his world apart.
Garrett never paid the price for anything… until now.
---
Key Features:
YOU ARE GARRETT, THE MASTER THIEF Step into the silent shoes of Garrett, a dark and solitary thief with an unrivalled set of skills. The most challenging heists, the most inaccessible loot, the best kept secrets: nothing is out of your reach.

THE CITY: YOURS FOR THE TAKING Explore the sick and troubled City, from its shady back alleys to the heights of its rooftops. Sneak through the streets, infiltrate heavily-guarded mansions and lurk in every dark corner… unnoticed and unsanctioned.

CHOOSE YOUR APPROACH Use Garrett's arsenal to take down guards silently with your blackjack, use multiple arrow types to manipulate your environment and the enemies within them, or use your newly acquired focus abilities to increase the effectiveness of your thieving skills. What kind of Master Thief will you be?

UNPRECEDENTED IMMERSION Become one with the world thanks to ground-breaking visual elements and a truly tactile and visceral first-person experience. ThiefTM delivers unprecedented immersion through sights, sounds and artificial intelligence.
Customer reviews
68
its stealth and nothing venture , nothing gain.
ratsaga
|
Oct. 21, 2014
|
See all ratsaga's reviews »
So its pretty cool there's sneak around and all, but the combat syste!m and skill tree sucks. Its not quite an open world. Its like dishonor. Overall, I tried to play but it didn't get far til I got bored. Great graphics and sound. But storyline.....what story???
65
Meh...
chataolauj
|
Oct. 13, 2014
|
See all chataolauj's reviews »
I never played the original series of Thief before, but I thought this game was okay.
When I first started playing the game, I was like "Okay, this game is good so far", but then as I dwelled deeper into the game, I was starting to think that the gameplay was similar to Dishonored. When I usually play games, I like for each game to have it's own unique format to the game from other games, which it did in some sense, but I couldn't really shake off the "It's too similar to dishonored for me". Idk, just my opinion. As for storyline, it was okay. I'm not going to get into details with the storyline as I'm not a big fan of giving away parts of the story because it might totally change you're mind on the game as whole. Better for you to find out yourself.
70
Decent, but not perfect...
Shaide
|
Sept. 19, 2014
|
See all Shaide's reviews »
First, I am going to get this out of the way! The game does share some similarities to Dishonored, it's a stealth based game in a medieval/fantasy/Steampunkish setting. The world is suffering a plague, and you have a mechanical eye. That's where the similarities end. Thief is a darker, more gothic game, and focuses on a thief(As opposed to an assassin) as he hops around rooftops and pilfers all kinds of valuables!
You have the ability to use Focus, which highlights interactive items, such as grates, pipes pictures. It's up to you though to figure out how you are going to interact with those objects. There is no particular "Right or wrong" way to finish a mission, and there are multiple ways you take.
While your "Focus" ability is handy, you have other equipment to aid you in your burgling! You also have your blackjack for knocking guards out, as well as a bow and arrow with various gimmicky arrows that would make Green Arrow green with envy(No pun intended). After a brief tutorial mission you gain "The Claw", which is fittingly stolen at the end of the tutorial.
While I do quite enjoy this game, the load screens are extremely annoying. Sure, they may load quickly(depending on your PC), but the ammount of them is unacceptable,, especially when many of those levels are so small! Yes, they are detailed, but they are very small!
On top of the load times, the city maps can be downright confusing! For instance, to get to the area where the bank heist DLC takes place, requires you to make your way through a hidden path behind some boxes. This to me is very off putting! If you want hidden paths? Fine! However don't stick DLC missions or main missions down there! Leave those hidden paths to lead to side missions!
So, the game's not perfect, it has a couple flaws, but despite those flaws, it is incredibly enjoyable! Would I recommend it to others? Sure! Especially if they are fans of the stealth genre! It's fun, and remains fun and enjoyable even when dealing with those two flaws.
I want to rate the game a near perfect score, but since there are those 2 things, that I believe are flaws, I can't in good faith give it that, but can stress that I enjoyed the game despite those 2 things
80
The original game perked up and dumbed down
yngdr
|
Sept. 2, 2014
|
See all yngdr's reviews »
quality stealth mechanics great open-world graphics and a perk system are included in this game. to most fans of the original the perks feel like cheats and the mechanics have been dumbed down to open the game to a broader user group. grab on sale and turn off the perks and have fun exploring and shadowing people.
85
not having played the first ones...
on2wheels
|
July 26, 2014
|
See all on2wheels's reviews »
...this is a relaxing stealth-puzzle-exploration game along the same lines as Dishonored. In fact, it will make you think you're playing Dishonored except without the fancy magic abilities, but that's not a reason to skip this. In fact it's all the more reason to get it in my opinion.
The eye candy is quite good, with some of the best looking textures I've seen in any game, sadly most of the maps look the same so get used to seeing those same hi res textures. The AI can also be a letdown since it is quite predictable, but there are times when you need to stop and think how to complete a level without being seen. That of course is the main goal of a thief, which is where this game shines; with you being unseen.
Bottom line, if you liked Dishonored, you probably will like this. If you don't like exploring and using your imagination you'll probably hate it. To say it's the worst remake ever might be a little harsh. If you look at what Square Enix did with Hitman Absolution they tried to make it more appealing to the average gamer, and that is what I think they did with Thief.