THIEF (NA)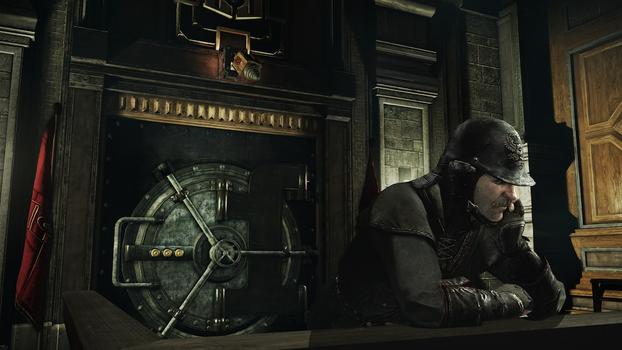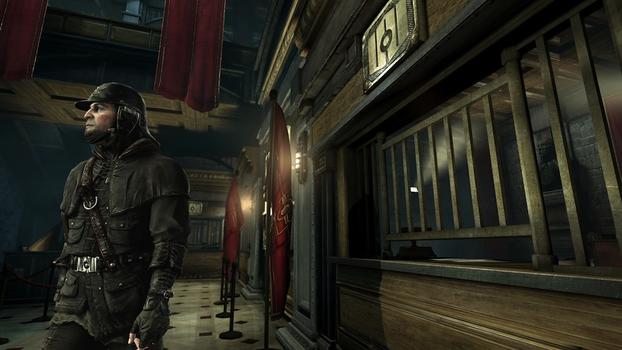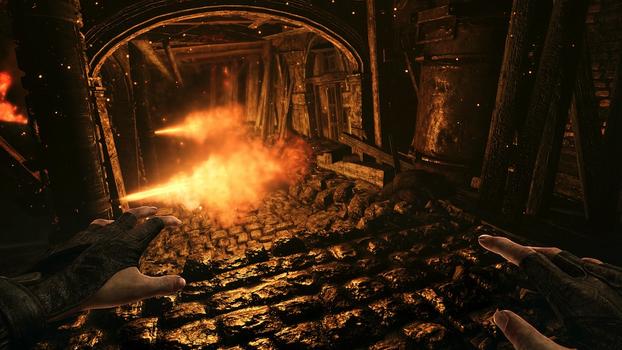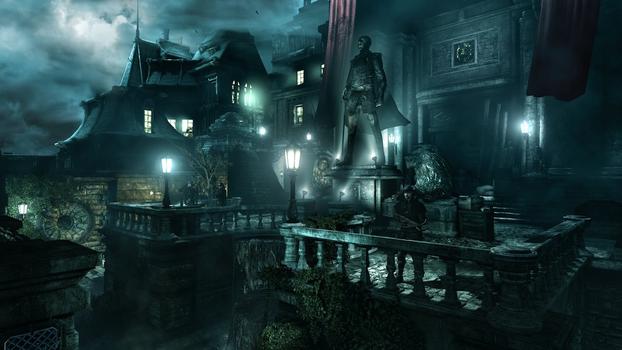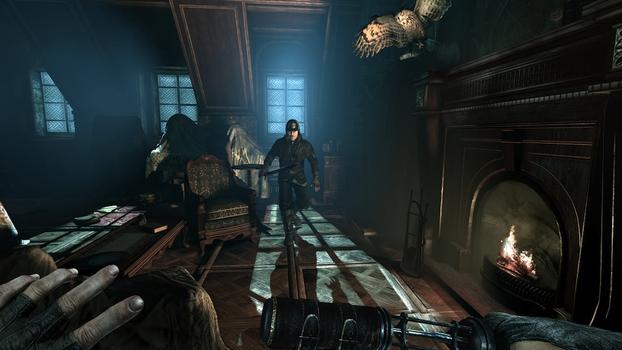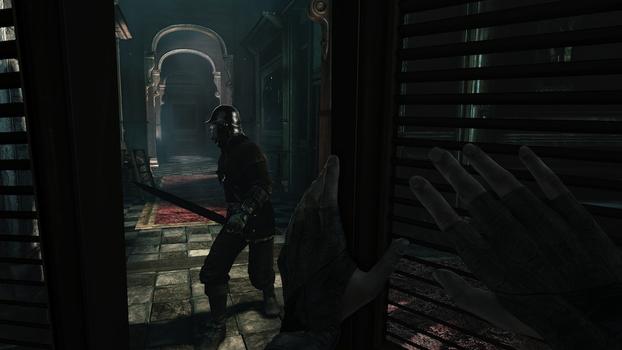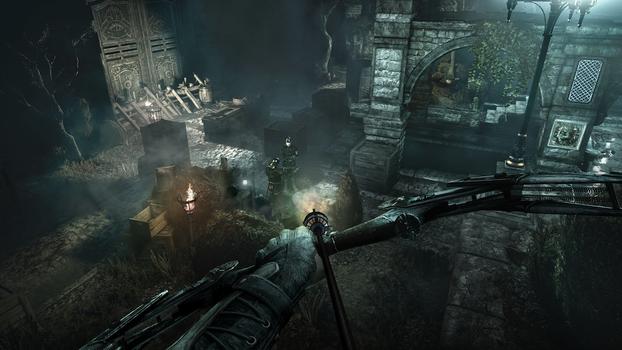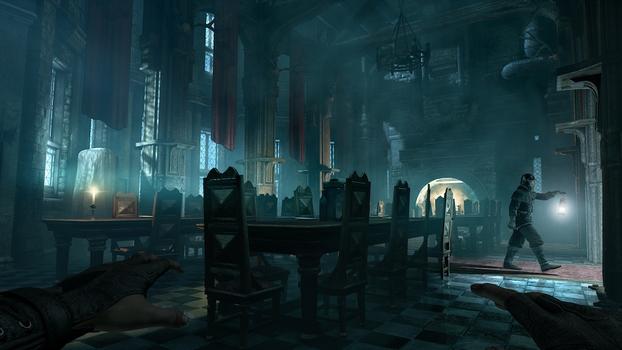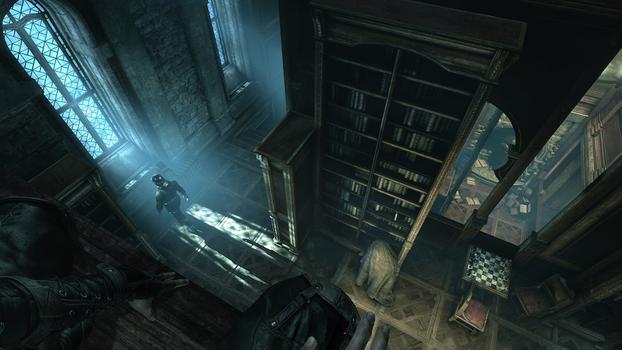 Description
Garrett, the Master Thief, steps from the shadows into the City. With the Baron's Watch spreading a rising tide of fear and oppression, a mysterious sickness grips the streets. Led by Orion, the voice of the people, the citizens rise in bloody revolution.
Garrett's thieving skills are all he can trust as he walks the fine line between politics and the people, entangled in layers of conflict. With time running out, the Master Thief unravels a terrible secret from his dark past that ultimately threatens to tear his world apart.
Garrett never paid the price for anything… until now.
---
Key Features:
YOU ARE GARRETT, THE MASTER THIEF Step into the silent shoes of Garrett, a dark and solitary thief with an unrivalled set of skills. The most challenging heists, the most inaccessible loot, the best kept secrets: nothing is out of your reach.

THE CITY: YOURS FOR THE TAKING Explore the sick and troubled City, from its shady back alleys to the heights of its rooftops. Sneak through the streets, infiltrate heavily-guarded mansions and lurk in every dark corner… unnoticed and unsanctioned.

CHOOSE YOUR APPROACH Use Garrett's arsenal to take down guards silently with your blackjack, use multiple arrow types to manipulate your environment and the enemies within them, or use your newly acquired focus abilities to increase the effectiveness of your thieving skills. What kind of Master Thief will you be?

UNPRECEDENTED IMMERSION Become one with the world thanks to ground-breaking visual elements and a truly tactile and visceral first-person experience. ThiefTM delivers unprecedented immersion through sights, sounds and artificial intelligence.
Customer reviews
83
awesome
sagejj
|
July 20, 2014
|
See all sagejj's reviews »
i love this game. its amazing how it incorporates things from the original and i personally adore the graphics. there are tons of different ways to do each level which makes it even more interesting. me and my brother were playing the game at the same time and it was like 2 different games! you actually have a varied freedom of choice! i definitely recommend this game.
37
Worst remake ever
barrera77
|
July 15, 2014
|
See all barrera77's reviews »
It seems like I'm not the only person who is disappointed from the remake of Thief. I was rather sad to see that Thief lost most of its essence, because it does not have the same feel as the old games. I remember being amused by the conversations of the guards, and it's all gone, plus the characters in the streets completely ignore you, giving the game a lifeless atmosphere. This time the story line is not very compelling in fact the story as a whole hardly makes sense. Like the so called Gloom decease that supposed to be terrorizing the city; but I didn't see any of the effects of it in the game, never got to know what was that about, it seem just like a last minute part of a half way finished story.
Another big fail was trying to implement Assassin's Creed style game mechanics and ditching the old Thief's movement system. And why Garret can't jump at all? especially when there are lots of designated climbing points, and even worst I couldn't jump over small and deadly pressure plates, on instead Garret just expires, raising his hands like if he was on despair or something.
I think the good point I would give to this Thief remake it's for the amazing peripheral/central vision stealth mechanic for example when the enemies' reaction time depends on how peripheral you are to their vision cone. Man! I have to hand it to the developers for this idea.
81
Thief stole my time!
Pokeheart65
|
April 14, 2014
|
See all Pokeheart65's reviews »
I'm surprised how good this game is. I wouldn't get get it at 50$, (I didn't. Thats GMG!) But at 30-40 bucks I'd immediately grab this like a crazy kleptomaniac
76
Good but lacking
dawiichan
|
March 22, 2014
|
See all dawiichan's reviews »
The open world kind of ruined the game for me. I preferred the mission styled gameplay of thief gold. However, if you ignore the useless content in Thief, the game is actually quite amazing. The mission levels are great and while it is easier than the original thief games, the missions are still a lot of fun.
60
Surprisingly... disappointing
cappincrunch
|
March 6, 2014
|
See all cappincrunch's reviews »
Usually I judge games based on a price I bought it, but even for the $30, I was not satisfied. $15 would have been preferable.
The game starts very slow and to be honest, it stays slow. The types of arrows call for exciting gameplay, but it really comes down to me asking myself, "Should I ignore them, stab them, or shoot them with an arrow," Which just isn't enough in today's standards. Every level feels the same and the thrill of stealing from homes dies off very quickly.
The game is missing a twist or at least more options that gives this game the price tag it deserves. Wait for this game to hit around the $15-$20 mark.