THIEF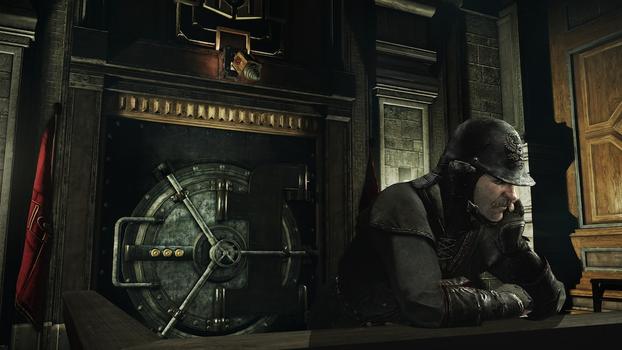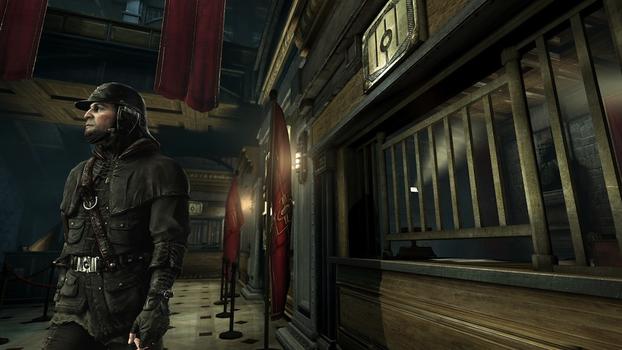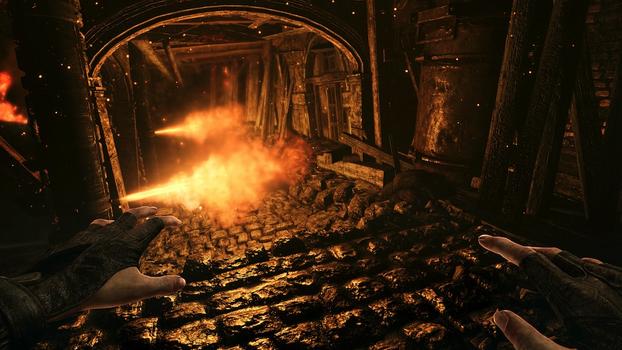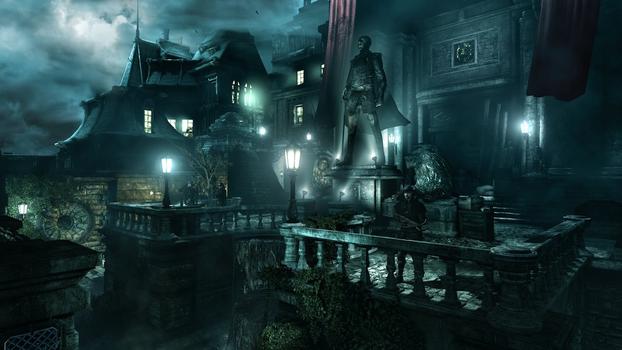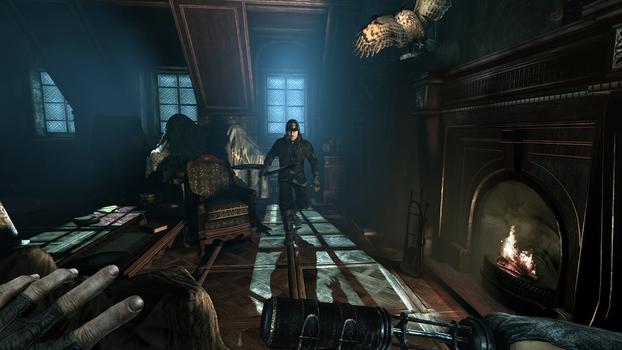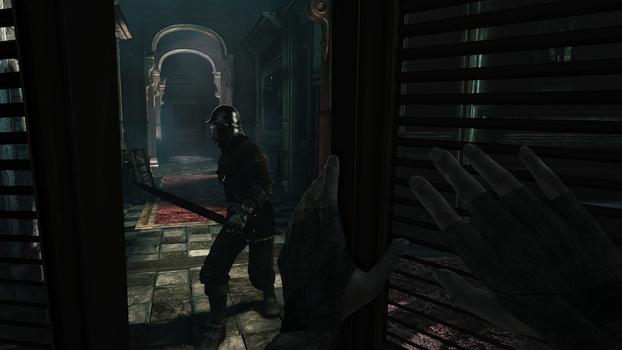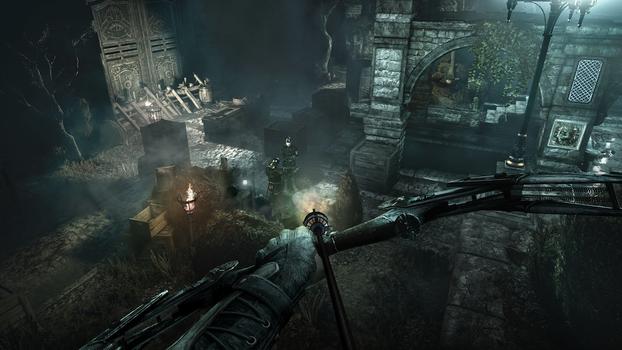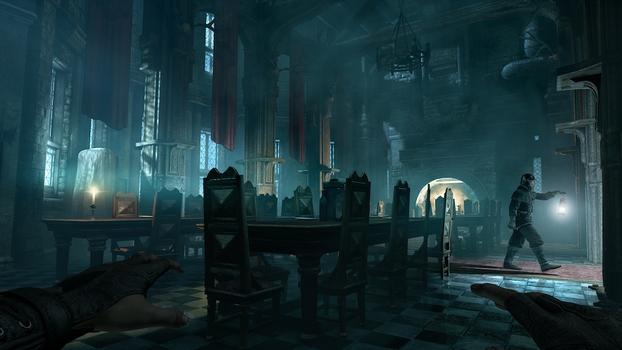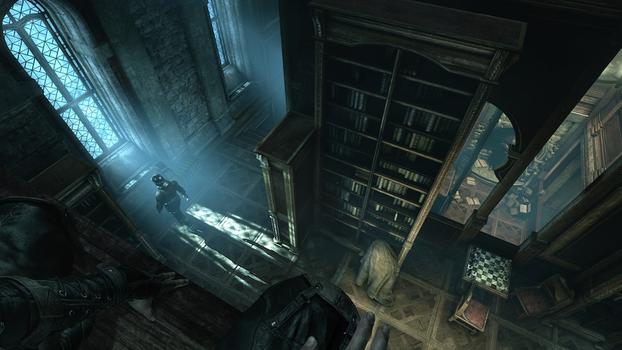 Description
Also available:

---
Garrett, the Master Thief, steps from the shadows into the City. With the Baron's Watch spreading a rising tide of fear and oppression, a mysterious sickness grips the streets. Led by Orion, the voice of the people, the citizens rise in bloody revolution.
Garrett's thieving skills are all he can trust as he walks the fine line between politics and the people, entangled in layers of conflict. With time running out, the Master Thief unravels a terrible secret from his dark past that ultimately threatens to tear his world apart.
Garrett never paid the price for anything… until now.
---
Key Features:
YOU ARE GARRETT, THE MASTER THIEF Step into the silent shoes of Garrett, a dark and solitary thief with an unrivalled set of skills. The most challenging heists, the most inaccessible loot, the best kept secrets: nothing is out of your reach.

THE CITY: YOURS FOR THE TAKING Explore the sick and troubled City, from its shady back alleys to the heights of its rooftops. Sneak through the streets, infiltrate heavily-guarded mansions and lurk in every dark corner… unnoticed and unsanctioned.

CHOOSE YOUR APPROACH Use Garrett's arsenal to take down guards silently with your blackjack, use multiple arrow types to manipulate your environment and the enemies within them, or use your newly acquired focus abilities to increase the effectiveness of your thieving skills. What kind of Master Thief will you be?

UNPRECEDENTED IMMERSION Become one with the world thanks to ground-breaking visual elements and a truly tactile and visceral first-person experience. ThiefTM delivers unprecedented immersion through sights, sounds and artificial intelligence.
Customer reviews
60
It's OK
Xillion
|
Aug. 18, 2015
|
See all Xillion's reviews »
The game is alright. It's not as good as Dishonored but it has it's own perks. This takes place in a dark setting and the story is meh. It looks like you're playing a scary game at a point. Though, once you get the hang of the mechanics and the stealth, it is fun to play.
72
Where is my thief?
kauppinensb
|
June 10, 2015
|
See all kauppinensb's reviews »
I wait new Thief-game for years. Now I have it. It is not same Thief-game that I liked many years ago. That is because I don't like this game. I think that I could enjoy the game if I hadn't played early titles on series. Thief is good looking, runs good with my computer (after patches), you can see your body from first-person perspective, there is traps, walking on broken glass makes more noise than walking on carpet, you can hide to shadows and more. Still there is not the original feeling. There is usually nothing to fear. You could easily beat your opponents with Master Difficulty. There is much scripted knockouts and moves that are eating my realistic experience with good modeled first-person -experience. There is too much help from developers. There is lots of hints and tips with much color and annoying look. Game is too easy with only two hard events on whole game (my opinion). I could be too critical. i'm hardcore pc-gamer with lots of experience. Game could be challenging for modern time teenagers who are used to play Call of Duty with consoles. Story is ok. Experience is ok. Game is ok. But not so perfect that original Thief games are.
80
Not Thief, but not a bad game either
GigaPudding
|
June 5, 2015
|
See all GigaPudding's reviews »
It's most definitely not the Thief you know. It even has a a lot of different options to go about killing people which is extremely not-thief-like. Garret become someone entirely different as well, but despite that it's not a bad game. In fact, it's a quite good game but you need to make it a good game. How to do that? It's pretty simple. The game provides you with several difficulty options and an option to tweak your difficulty manually. So, all you need to do is setting the difficulty to the highest and then make things even more difficult by enabling the option for no kills and the need to be completely invisible, meaning that guards can never be fully aware of your presence unless you want to see a game over screen. No kills and no alerts is essencial for thief-like experience. You can also adjust the difficulty more by disabling gadgets and upgrades but that's up to you. Now with this difficulty setting the game becomes a quite entertaining stealth game in which you need to plan a little ahead, sneak and work your way out of tight spots. You need to run around the town back and forth for various side quests and stuff which might be a bit tedious but the main missions on the "proper" difficulty settings are very interesting and need some thinking effort to go through. Trust me, you'll feel the adrenalin when you're required to open a safe in a fairly lit room with a guard waltzing around and under no circumstances can the guard become alert to your presence. AI on the other hand is a bit tricky sometimes which might help you and sometimes it might make things even more difficult but personally I found it a fun challenge to overcome guards that are stuck in one place etc. :D. Overall the game isn't the Thief you know, it's more of a Dishonored take on Thief but you can make it a close enough Thief-like game which might entertain you for a decent amount of gameplay hours.
25
Square Did it Again
sycomantis1991
|
May 15, 2015
|
See all sycomantis1991's reviews »
Square took a great franchise full of character, excellent stealth gameplay, and great atmosphere, and they made it a glitchy mess of mainstream schlock. The controls are unresponsive, there are glitches abound, and the story and characters are dull and uninspired. Hyped as a stealth game, there's no advantage to actually being sneaky, and it's way too easy to just plow through or even just run past your opponents. It's a mess of a game and a shame to an otherwise excellent series. Square Enix just refuses to make quality AAA games nowadays.
54
Repetitive and quite basic
PlayTyrant
|
May 6, 2015
|
See all PlayTyrant's reviews »
It's not like this game is bad, I think it just doesn't match my tastes. I rarely stop playing a game before finishing it, but I ended up uninstalling this one. It's like I wanted to like it, but I can't, not sure why. I think it's because it's repetitive, basic... and I'm a BIG fan of stealth games. After a few missions I didn't even bother trying to sneak and went just like crazy. Definitely expected more from this title.