THIEF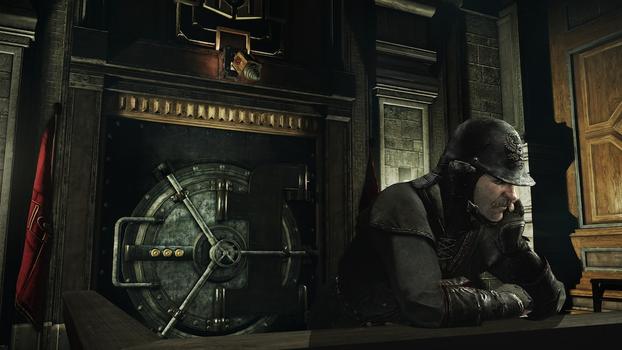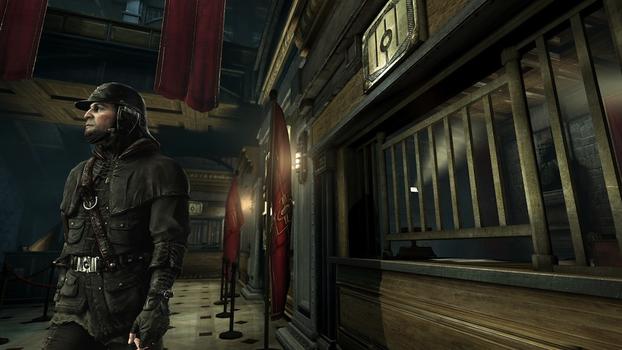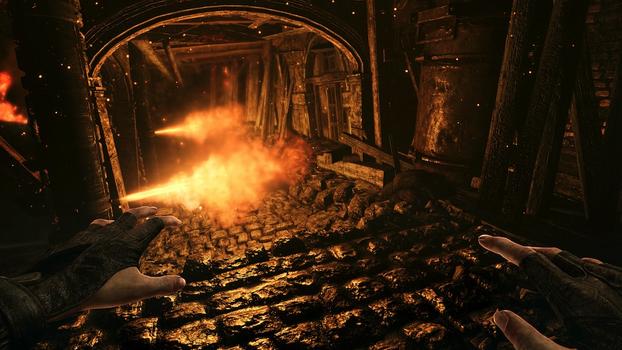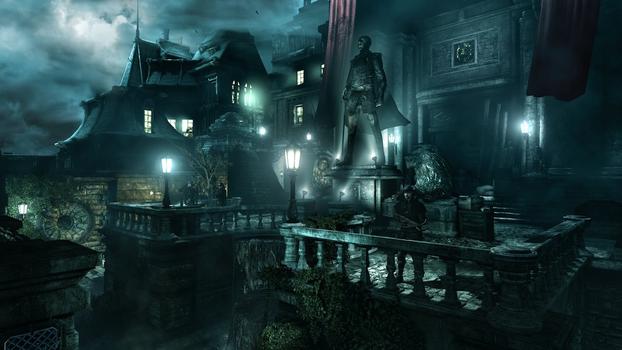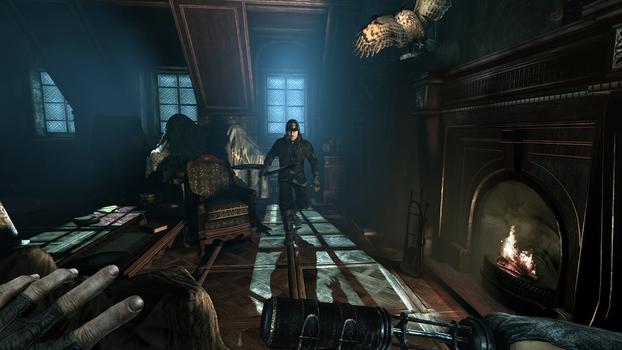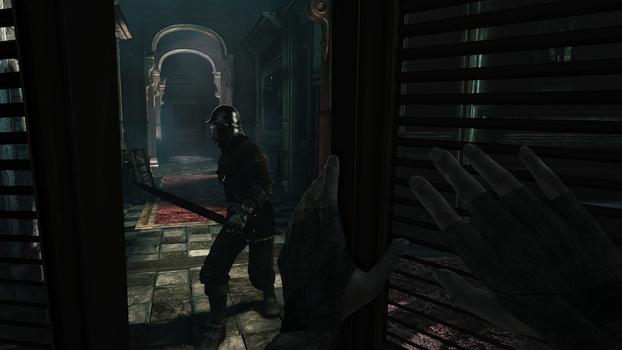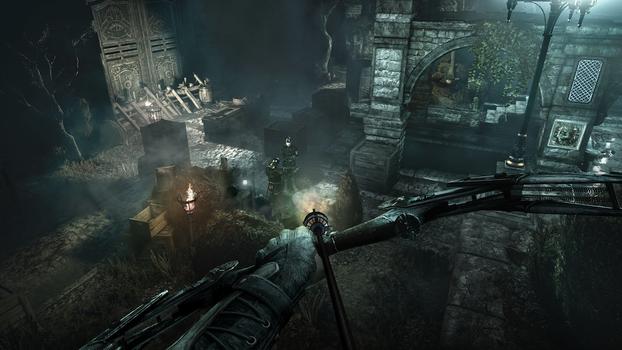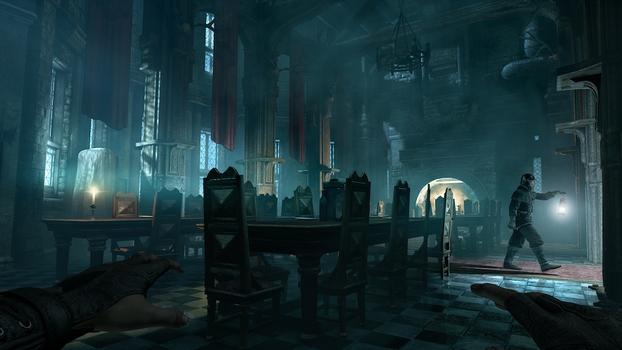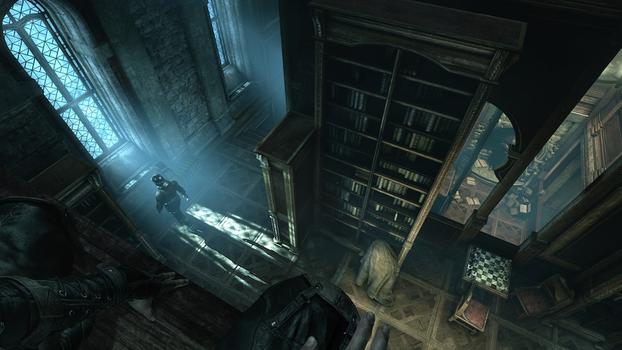 Description
Also available:

---
Garrett, the Master Thief, steps from the shadows into the City. With the Baron's Watch spreading a rising tide of fear and oppression, a mysterious sickness grips the streets. Led by Orion, the voice of the people, the citizens rise in bloody revolution.
Garrett's thieving skills are all he can trust as he walks the fine line between politics and the people, entangled in layers of conflict. With time running out, the Master Thief unravels a terrible secret from his dark past that ultimately threatens to tear his world apart.
Garrett never paid the price for anything… until now.
---
Key Features:
YOU ARE GARRETT, THE MASTER THIEF Step into the silent shoes of Garrett, a dark and solitary thief with an unrivalled set of skills. The most challenging heists, the most inaccessible loot, the best kept secrets: nothing is out of your reach.

THE CITY: YOURS FOR THE TAKING Explore the sick and troubled City, from its shady back alleys to the heights of its rooftops. Sneak through the streets, infiltrate heavily-guarded mansions and lurk in every dark corner… unnoticed and unsanctioned.

CHOOSE YOUR APPROACH Use Garrett's arsenal to take down guards silently with your blackjack, use multiple arrow types to manipulate your environment and the enemies within them, or use your newly acquired focus abilities to increase the effectiveness of your thieving skills. What kind of Master Thief will you be?

UNPRECEDENTED IMMERSION Become one with the world thanks to ground-breaking visual elements and a truly tactile and visceral first-person experience. ThiefTM delivers unprecedented immersion through sights, sounds and artificial intelligence.
Customer reviews
68
I expected more than that
garocco
|
Feb. 7, 2015
|
See all garocco's reviews »
The game is a bit tedious, have to like a lot of stealth games to play this, if not you will soon stop playing it. The game has a story that is very badly told, has 8 chapters in total, and only in the 7º and 8º that you understand about the story. The game offers the option to select various difficult modes, but if you try to face more than three enemies or even less you get killed quickly. The side missions are horrible, just steal something and get a little bit of gold, it discourages do these missions, because the rewards are few, offsetting more focus on jewelry from the main quest. The game itself is regular, and I ended up quite short in the game's story and characters. But to compensate, the graphics are very good although the environments are extremely repetitive. I do not recommend buying this game if you do not like stealth games.
100
One of the best stealth games
andreacdc98
|
Feb. 5, 2015
|
See all andreacdc98's reviews »
Thief is a stealth kind of game, but in a very different kind. In this game you have to steal goods from peoples houses to make money, but it is really hard, making the game challenging and enjoyable to play. The gameplay is great and fun, really easy to control and the environment is very interactive. The graphics are extremelly good and it was over my expectations in general. I would recommend this to all of my friends and to the people who enjoy stealth games, but I think everyone would enjoy it, for the campaign and of course, the stealth moments, which are great!
90
Dark Stealth And Grim Stalking
emptyhaven
|
Feb. 2, 2015
|
See all emptyhaven's reviews »
What I liked most about Thief was how stealth wasn't just a feature, but a very prominent aspect of gameplay. And rightly so, with a title like that. You can pretty much take almost anything that's not bolted down to the ground, and the compulsion to steal sometimes gets in the way of finishing your mission. But it's all in good fun.
There's a pretty decent spread of upgradeable stuff, from skills to equipment you can use to get you from place to place. Weapons also fit the setting and character a lot. Arrow kills are very satisfying.
The story was the most surprising part for me. I didn't expect it to actually be as engaging as it was. There were a lot of moments where I was paying full attention because I didn't want to miss a thing. The whole supernatural layer over it all was pretty cool. I just wish there was more to it. I was sad when it was all over.
In all, it's a pretty cool game. I definitely recommend it to everyone, even if you've never played previous Thief games. This is a good entry point for new players.
87
An enjoyable game, even if you didn't like the old thief games
BlockAgent
|
Jan. 20, 2015
|
See all BlockAgent's reviews »
I was never a fan of the older thief games, but this new one is fun. It has great sneaky gameplay, very good graphics and all of the missions and side quests are interesting. I never found myself bored. Instead I found myself unable to put the game down. The story isn't the best written, but it isn't bad. The individual missions are like mini stories in themselves and those mini-stories are good. The controls work well but there are a lot of buttons to remember mostly because you have a lot of abilities. The game is challenging, but not overly difficult on the normal setting, and the game also allows you to custom set aspects of difficulty which is awesome if you are great at sneaking, but are horrible at combat or vice-versa.
The only bug I have encountered while playing is citizens on the street occasionally getting stuck in talking loops where they will repeat the same sentence about 3 times back-to-back. It's very odd but it doesn't affect gameplay. Overall, this is a well-made and very fun game that I'd recommend to everyone.
30
Buggy Mess
InfinitySlayer
|
Nov. 22, 2014
|
See all InfinitySlayer's reviews »
As someone who has played man games, I've never seen a game this buggy, while yes, at times it can be fun when it actually works, otherwise the AI seems to be able to find you no mater what, you can walk anywhere and noone will care, even randomly dying... The game has a tendency to crash aswell... in my 5 hours playing, I found that I could only complete missions if I ran though as much as I could other wise It would crash before I could finish, but where's the fun in that? how am I ment to get money to buy upgrades? Stay away.