War of the Roses Pack
Description
This pack includes:
War of the Roses Kingmaker

War of the Roses Brian Blessed DLC
---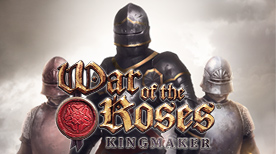 War of the Roses: Kingmaker is a team based third person action game set in 15th century England. Two rival branches of the Royal House of Plantagenet - the house of Lancaster (the reds) and the house of York (the whites) – fight over the throne, and the player is thrown into the fray.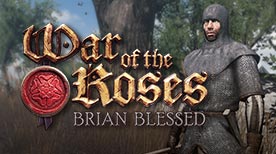 Warriors, gird your loins in preparation as a force stronger than nature itself has emerged to step onto the battlefields of War of the Roses. Let the earth tremble as the unmistakable voice of the acting legend that is BRIAN BLESSED commands you (yes, YOU!) to victory as he becomes the narrator for the finest medieval multiplayer game in the realm!
Customer reviews
90
Both Items are incredibly cheap!
Freyr
|
Sept. 7, 2013
|
See all Freyr's reviews »
War of the roses is a 3rd person Hack 'n Slash game. It prides itself on its incredible hit detection. And it is right. You could use your blade against someone in plate armor, and as long as you hit a weak point in the armor it will go through. They even included a very extensive customization system for your weapons. For a simple sword you can choose: Fighting Style Blade Material Edge Grind Pommel And for axes and spears you have all this plus choosing What type of wood be used for the shaft. They even went as far as to add a lot of perks to mix and match to create your perfect soldier. All in all, I give this game a 9/10. There are bugs that can be distracting from the game, but other than that its a great game. Watch out for it being Multiplayer Online only though. There is a small tutorial in the main menu underneath the 'Multiplayer' command so check that out if you are new!