Watch_Dogs (NA)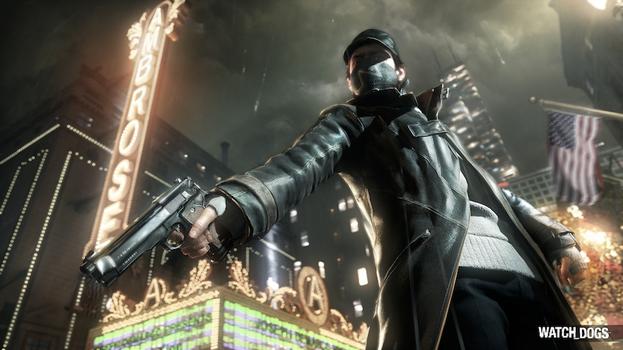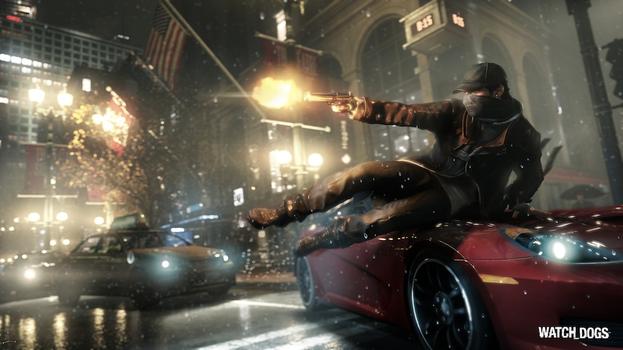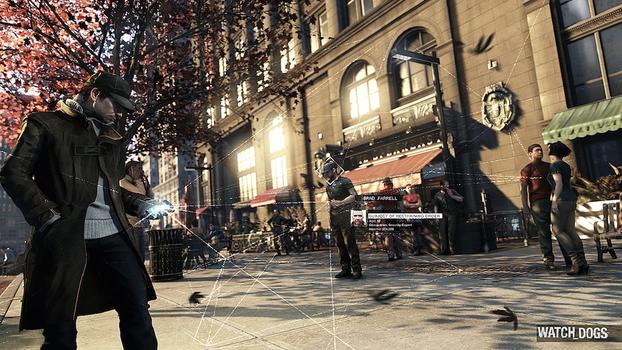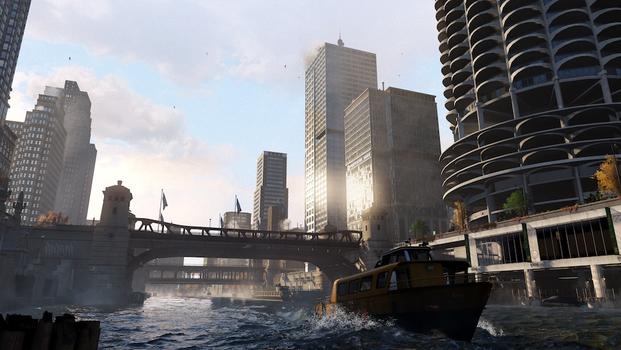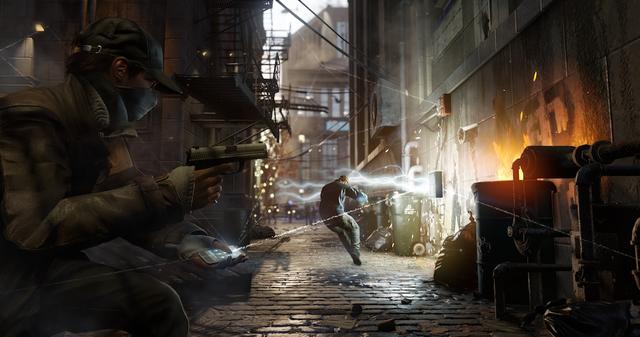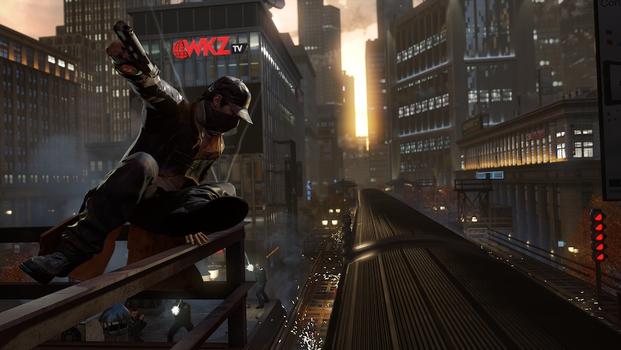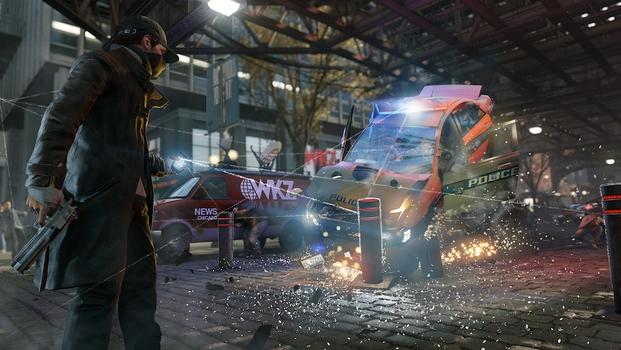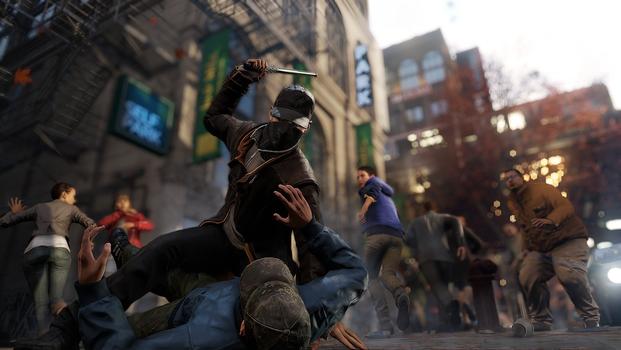 Description
Titles also Available:



---
All it takes is the swipe of a finger. We connect with friends. We buy the latest gadgets and gear. We find out what's happening in the world. But with that same simple swipe, we cast an increasingly expansive shadow. With each connection, we leave a digital trail that tracks our every move and milestone, our every like and dislike. And it's not just people. Today, all major cities are networked. Urban infrastructures are monitored and controlled by complex operating systems.
In Watch Dogs, this system is called the Central Operating System (CTOS) – and it controls almost every piece of the city's technology and holds key information on all of the city's residents.
You play as Aiden Pearce, a brilliant hacker and former thug, whose criminal past led to a violent family tragedy. Now on the hunt for those who hurt your family, you'll be able to monitor and hack all who surround you by manipulating everything connected to the city's network. Access omnipresent security cameras, download personal information to locate a target, control traffic lights and public transportation to stop the enemy…and more.
Use the city of Chicago as your ultimate weapon and exact your own style of revenge.
---
KEY FEATURES:
HACK THE CITY
Watch_Dogs takes place in a fully simulated living city where, using your smartphone, you have real-time control over the city's infrastructure. Trap your enemy in a 30-car pileup by manipulating the traffic lights. Stop a train, and then board it to evade the authorities. Narrowly escape capture by quickly raising a drawbridge. Anything connected to the city's CTOS can become your weapon.
STREET JUSTICE
Living in inner city Chicago where violence is best answered by violence, you have the skills to take the fight to the streets. Take down enemies by delivering devastating blows with your baton, or experience a shoot-out like never before with a physics simulation that rivals anything in the shooter category. Use a combination of shooting and hacking to gain advantage in any given situation. The streets are designed for you to create your own plan of attack. Overall, you will have access to more than 30 traditional weapons.
HIGH OCTANE DRIVING
Ubisoft Montreal has partnered with studios such as Ubisoft Reflections, the acclaimed studio behind the award-winning Driver series to bring you a game bursting with horsepower. Get behind the wheel of more than 65 vehicles, each with state of the art physics and handling, and explore the massive city while completing missions.
EVERYTHING IS UNDER CONTROL
Disrupt, the all-new game engine dedicated to Watch Dogs, uses advanced processing and graphics to deliver a stunning visual and an incredibly realistic experience. Disrupt gives you the power to affect the story, the city and the life of the population with your choices creating a ripple effect throughout the city.
DYNAMIC NAVIGATION
Watch_Dogs gives you the ability to not only use the city's ctOS to your advantage, but the streets as well. In real-world Chicago, cut through buildings or climb to the rooftops to catch your target.
SEAMLESS MULTIPLAYER EXPERIENCE
Discover new levels of interaction, cooperation and confrontation between players thanks to a brand new multiplayer game system that links the single and multiplayer modes into one seamless experience. That means no menus, no loading screens, just instant open world multiplayer action.
STAY CONNECTED WITH A NEW WAY TO PLAY
Take your experience beyond the console with a groundbreaking, real-time, companion game. This innovative mobile platform allows players to connect and compete with friends, even when away from their home console. The Watch_Dogs companion game delivers revolutionary dual-screen gameplay that enables you to play from anywhere, at any time.
Customer reviews
70
Great Concept, Okay Execution.
StupidMarioBros
|
June 25, 2014
|
See all StupidMarioBros's reviews »
One piece of advice before playing: Don't expect as much as the hype let in. The original gameplay trailer in 2012 is completly misleading, as even the CGI scenes weren't as good. Its the kind of game that got overhyped like shit, as if it wasn't, it would have been called great.
This game is a free roam game like GTA with a twist: you can control everything in the city, and it makes all the small details in the city come alive. You can find little dirty secrets on everyone, change traffic lights, or explode pipes, and its really fun to do. While the concept is amazing, the game is held back by a lot of problems.
The first is the look. While the game does look very good while its raining, it just looks like a game from 2005, which since its "next gen" should be over. The game also is quite poorly optimized for the PC, so it suffers from a lot of frame rate drops and lag.
The second is the gliches/bugs. I felt as though every minute I would find a new glich by walking into tables and chairs, or just looking at the policemen try to actually follow me. It also has one HUUUUUUUUUUUUUGE problem: Police cannot chase you on water. Seriously, this is just a stupid nearly game-breaking bug that makes it very easy to escape police. Some of them take immersion out, others just ruin the game in general.
All in all, a interesting mix-up of a game from Ubisoft, with some setbacks. I really hope for a sequel to fix these issues, as that game could be a big competator to GTA VI, or GTA 6.
71
Fun, with flaws
ruready12
|
June 24, 2014
|
See all ruready12's reviews »
This game is a really interesting experience compared to pretty much every other game released in the last 10 years. It's a mold of Grand Theft Auto and the Tom Clancy series in that it is free roam with gadget-oriented stealth that is optional for stealth fans.
The bad parts about this game are that it's immensely buggy, poorly optimized, and has an overall mediocre story that really ruins the tone of the great open-world atmosphere that goes along with it.
The gunplay and gadget usage is quite nice, however, the multiplayer is quite lackluster. It is basically the same multiplayer you would expect from any generic shooter or Tom Clancy game.
Overall, this game is pretty fun but not worth the full price, I'd wait for deep discount before buying this title.
50
When it works.....
Zerhardt
|
June 2, 2014
|
See all Zerhardt's reviews »
Watch Dogs on the PC suffers considerably from poor optimization as well as simply garbage coding. When not stuttering on a rig perfectly capable of max settings, crashes meet the unwary buyer.
Quality wise when compared to the videos shown last year, the game graphically looks significantly worse, no way around it. That said, it is still quite impressive, but nothing in comparison what modders have accomplished in GTA4 or even CD Project have with the Wichter series. T
When functioning appropriately, the game is a hell of a good time. The feeling of becoming a nigh digitally omnipotent over a city such as Chicago makes for a new take on the sandbox genre. The shooting while not spectacular, still offers moments of enjoyment. Driving suffers from being nearly cartoonish in execution by either being in cars suffering little to no visual damage form impact to handling like RC cars. Complaints aside the overall gameplay is still quite enjoyable.
80
Good Game, But Quite a Few Issues at Launch...
phoenix1120
|
May 31, 2014
|
See all phoenix1120's reviews »
Personally, I really like the game. The bugs can be frustrating, and they including freezing, crashing, controls acting up, stuttering, etc. But what is here is extremely promising and really fun when it works properly. The gameplay is really fresh and the online multiplayer seamlessly woven into the singleplayer campaign is genius. All in all it's very good, albeit buggy. If I can do anything to reassure you it's that Ubisoft has a pretty good track record to updating their games and fixing problems, so I have no doubt they will continue this trend with Watch_Dogs. If you're curious to see some gameplay, check out my video (sort of) review here: https://www.youtube.com/watch?v=CpcWpwltwDw
90
Good Game ,i don't understand the bad review on steam
jeanarh1982
|
May 31, 2014
|
See all jeanarh1982's reviews »
If you expect it to be like a copy of GTA5, then look somewhere else, if you are expecting that the game needs you to know programming and other things so you can do a "real hacking" stay away! dumb people saying one button is not hacking.. its a game! it has to be easy to do some stuff!! Geez..... Graphics are not bad at all, you want photorealism in an open world?? How many really have 4 GTX Titans to be able to handle the game steady? Seriously driving is like in GTA, no complains at all. You want full realism? go play forza or gran turismo or arma 3... Geez people are just trolls thinking this game had to be 100% realistic! they never said that! No graphic problems or framerate drops at all for me... Come on if you pc is ** and u want full hd 60 fps with all ultra settings, upgrade your damn PC!