Double Fine Bundle
Description
This pack includes:
Brutal Legend + Soundtrack

Costume Quest

Psychonauts

Stacking
---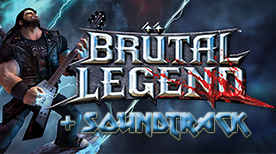 Brütal Legend is an action-adventure that marries visceral action combat with open-world freedom. Set in a universe somewhere between Lord of the Rings and Spinal Tap, it's a fresh take on the action/driving genre, which in this case is full of imitation cover bands, demons intent on enslaving humanity and Heavy metal tunes. Featuring the talents of comedian, actor and musician, Jack Black as super roadie Eddie Riggs, as well as cameos by some of the biggest names in metal music it's a wild ride in the belly of the beast that is not to be missed by gamers and Metalheads alike.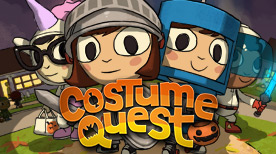 Costume Quest is a Halloween adventure from Tim Schafer's Double Fine Productions. In this charming role-playing game, choose your hero and trick-or-treat through three beautiful environments full of Double Fine humor and story.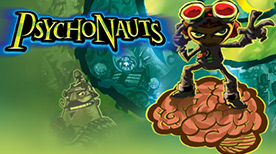 A Psychic Odyssey Through the Minds of Misfits, Monsters, and Madmen. This classic action/adventure platformer from acclaimed developers Double Fine Productions follows the story of a young psychic named Razputin.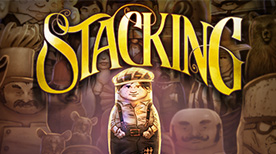 From Tim Schafer's Double Fine Productions, explore a vintage world inhabited by living Russian stacking dolls as you jump into more than 100 unique dolls and use their special abilities to solve a wide variety of puzzles & challenges.
Customer reviews
98
Psychonauts
tv_
|
Sept. 12, 2013
|
See all tv_'s reviews »
Psychonauts itself is worth every penny. Double Fine truly makes remarkable games that you will enjoy and recommend to anyone because it can be enjoyed by anyone. This bundle captures many tastes (Puzzles, Action, RPG, etc.) that will keep you entertained for many hours and even will make you want to replay the game.
Many games you don't feel like replaying...but there is such perfection in these that will make you feel obligated to.
90
Outstanding.
aitk3n
|
Sept. 9, 2013
|
See all aitk3n's reviews »
Absolute gems in this pack, each game offering something different to the other, it's a must buy if you don't own these games yet.
83
Great games, for a great price.
drafek
|
Sept. 8, 2013
|
See all drafek's reviews »
First of all Costume Quest, which is a unique game, in this game there are 2 storylines, which are both really interested, you play a child at first, with a costume and you soon find out that something is wrong... Than we've stacking, it's a really wierd game, but it's story is done really well. Psychonauts is a puzzle but also action game, it reminds me of rayman, the story is about 8 hours long. Brutal Legend is a action game which you play with your guitar, it's the newest game and it's in my opinion the best game. this campaign takes around 8-10 hours to complete. Overal this pack is worth it, maybe wait for a sale.
86
Great
ysk1985
|
Sept. 8, 2013
|
See all ysk1985's reviews »
All the games in this pack are great, psychonauts is the best. Stacking is pretty great, costume quest is pretty cute. Brutal Legend is fun if you like metal music.
86
Great titles from Double Fine
lok0812
|
Sept. 6, 2013
|
See all lok0812's reviews »
All 4 of these games are great and done top notch and deserved to be play. Psychonauts is an old school 3D action platformer. Great story and gameplay with the unique ability of psychic power gives the player a fresh gameplay on taking down enemies. Costume Quest is a great story game with turn based action element that set during Halloween and you are tasked to save your sister. Throughout the game you will find many collectibles, costumes and humors. Stacking is a very unique game with dolls that are unique to each other. You can control anyone of them at any time and use their abilities to solve puzzles. Lastly, Brutal Legend is a 3D action games with great story, gameplay, and best of all music. The moderate size open world game play similar to any other types of open world game except in a more fantasy theme with humors everywhere. Great package to get as Double Fine always have games with story that are very enjoyable.