Rise of the Triad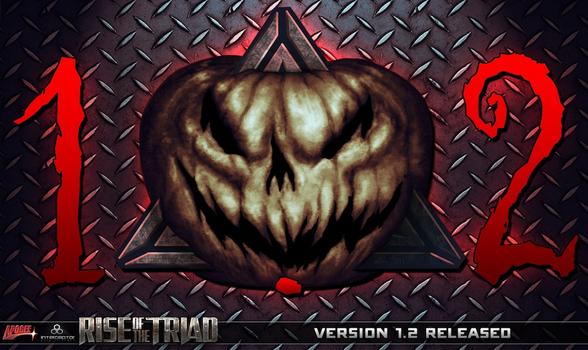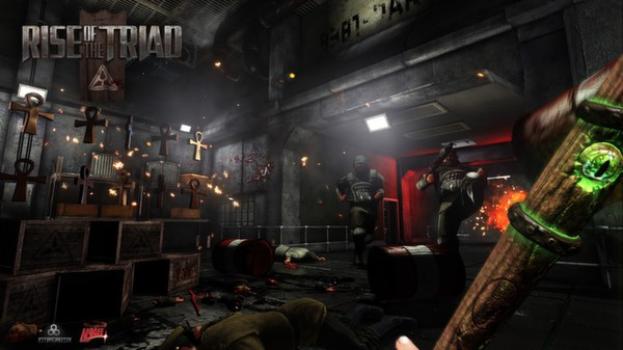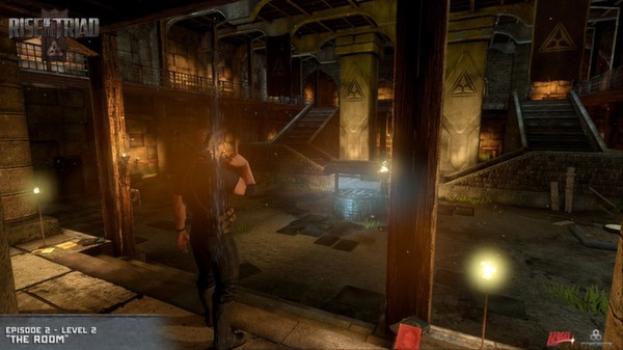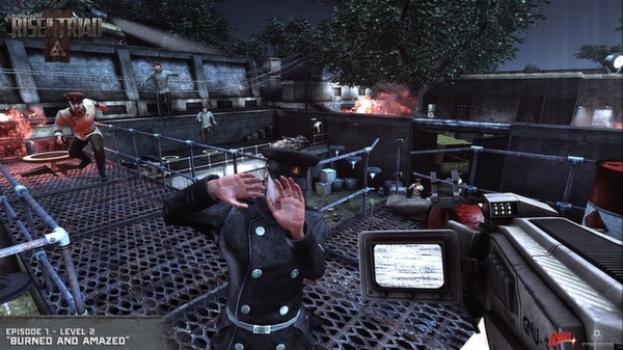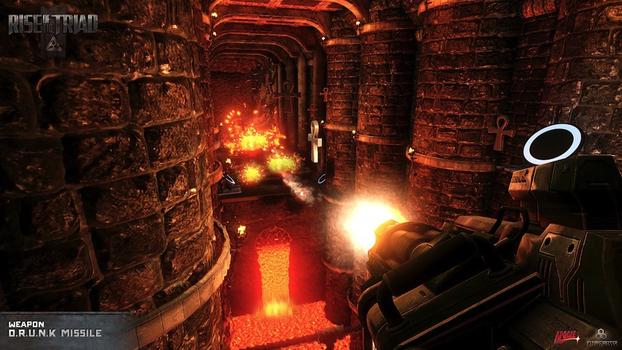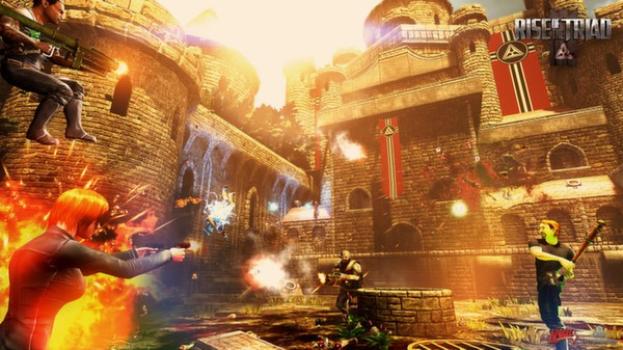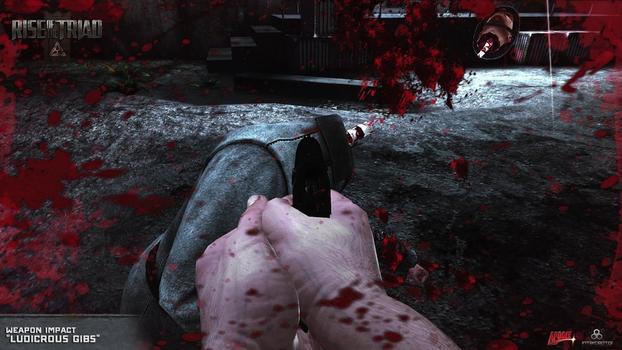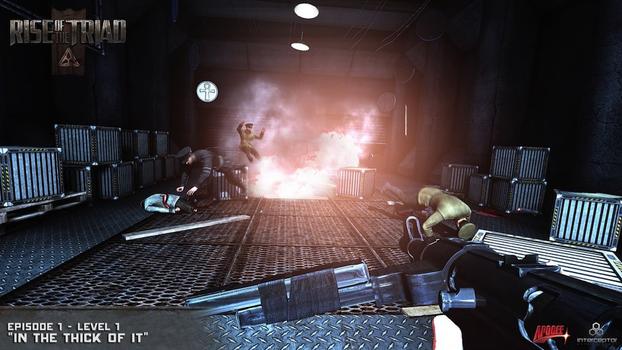 Description
New Rise of the Triad update available via Steam. Rise of the Triad v1.2 is here and with it come some of the most requested fan features!
The Ludicrous Development Kit!

Create your own custom maps and mods with over 16,000 ROTTen assets including the complete set of assets imported from the original classic so you can party like it's 1995! Check out the previously released video of the Classic Editor Mode on YouTube.

Quicksaves!

The most requested feature by the community allows players to now save and load their game anywhere at anytime! Try not to use it TOO often.

No More Loggins, Kenny!

Forgot your username? Forgot your password? Who cares! With ROTT 1.2 you will only need to login to our servers if you want to post your high scores to the leaderboards or chat with other players via our in-game chat rooms. Logging in is no longer required for multiplayer at all! Now nothing gets in the way of you and your game - not even a few simple mouse clicks and keystrokes!
---
Apogee Software and Interceptor Entertainment proudly present the rebirth of the cult-classic first-person shooter, "Rise of the Triad" Bigger, better and more ludicrous than ever before. Powered by the industry-leading Unreal Engine 3 from Epic Games, "Rise of the Triad" includes a full single-player campaign, a fully featured multiplayer experience and so much more.
---
Key Features:
Step into the shoes of the H.U.N.T. (High-Risk United Nations Taskforce) with five unique characters, each with different play styles.

Blast through over 20 of levels of explosive single-player action.

Unique multiplayer maps bring back all the fun and excitement of classic ROTT.

The full arsenal of over-the top weapons is back, including the Flamewall, Firebomb, Split Missile, Drunk Missile and, of course, the Excalibat!

The maniacal modes return, too, with God mode, Elasto mode, Mercury mode, Shrooms mode and everyone's favorite, Dog mode!

Build your own levels, mods and share them soon with Valve's Steam Workshop

Offline single-player and multiplayer allows for instant action.

Find tons of secrets, collectables, special events and hidden areas to explore.

Get more than 100 achievements to add to your score, which is tracked on our worldwide leaderboard and stat-tracking system.

ROTT is bloodier and more ludicrous than ever, with full character and enemy dismemberment.

The iconic original soundtrack has been completely re-forged in the fires of heavy metal!

Nostalgia abounds with the option to play with all the original sounds and music.

Built on fully-licensed Unreal Engine 3 technology, ROTT will run on low-end PCs and push high-end PCs to their limits!
Customer reviews
84
Rise of Oldschool Action
KingTed
|
July 16, 2015
|
See all KingTed's reviews »
Rise of the Triad was a 94 First Person Shooter with over the top gunfights and gore all over the place. This remake is just like that (minus the gore). It's the same game but with new graphics, better controls, excellent level design and enjoyable boss fights. Sure the game is rought around the edges but the fun remains the same. Also, it is pretty hard and the scoring system can make play forever.
90
A classic shooter with a contemporary look
RiVenoX
|
Oct. 12, 2014
|
See all RiVenoX's reviews »
Tons of secrets, tons of ridiculousness. It's a throwback to the origins of the FPS genre. The team behind it has been constantly supporting it post-launch including tons of free patches. They genuinely seem to give a damn about player experiences, and want you to have fun. It's not an easy game, there's no regenerating health, and it requires planning in addition to jumping in a room and blasting everything that moves. You will gnash your teeth in some areas, but only because you know you could have done it better. The intended audience is generally over 25, people who grew up with these types of games, and want a kick in the nostalgia.
80
Good game if you're into old school
tonydufa
|
Sept. 1, 2014
|
See all tonydufa's reviews »
If you're a child of the 80's 90's and played Quake/Doom you'll like this game. There's no hand holding, and you'll have to explore yourself. Enemies are stupid and numerous, there's no cover system and you have to find health pickups. Which is a refreshing change from what we've seen for years. Only downside IMO to this game is as others have said, performance. The graphics are average at best, but the game has numerous slowdowns that seem to max out my CPU more then anything else. Pick it up when it's on sale for sure.
53
Not my cup of tea.
hateah
|
Aug. 31, 2014
|
See all hateah's reviews »
It starts like a very long comic, you can choose between 3 champions, each has it's strength (pluses and minuses). The shooting is kinda meh.. They die in 2 hits with the dual pistols, the blood effects aren't very well drawn. The music is too "hard" (not my cup of tea). The graphics at least are kinda good. It has some of the sci-fi effects in some parts of the game. And it also has very big choice of weapons. They tried to make it like an old-school looking game imo, and they managed to, but those kind of games won't be much appreciated by the current community of the indie/shooter games.
84
Remade classic mostly for fans
Demilisz
|
Aug. 29, 2014
|
See all Demilisz's reviews »
This is a great remake of classic game, but still mostly fans will appreciate it. There are tons of secrets hidden on every level and shooting is incredibly fun, but this game is tough. Very tough, even for old school shooter standard. So if you are prepared to die many times and still try to move forward - this is something for you. If you lack a patience - look for something else.