Rise of the Triad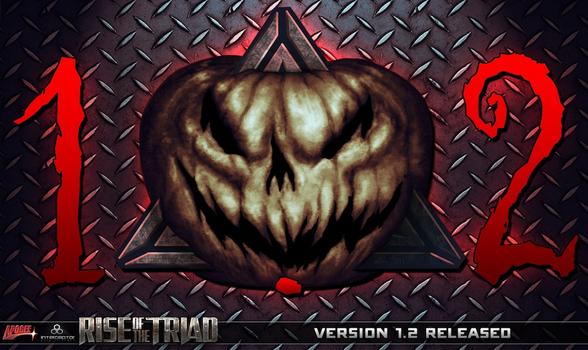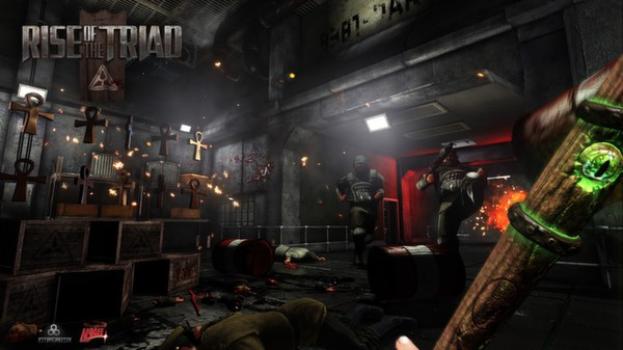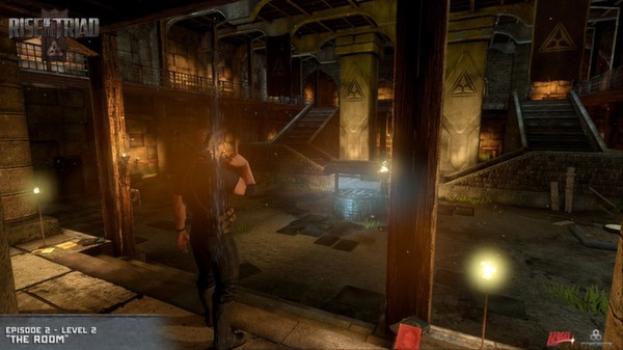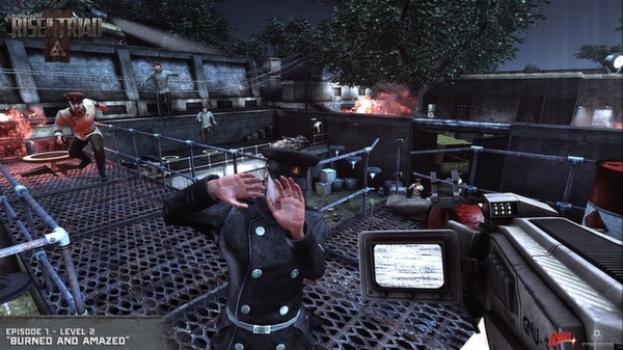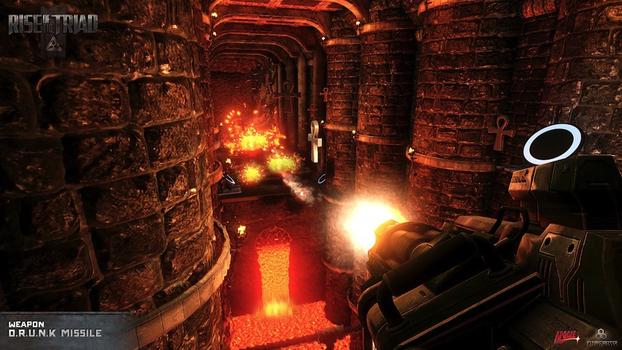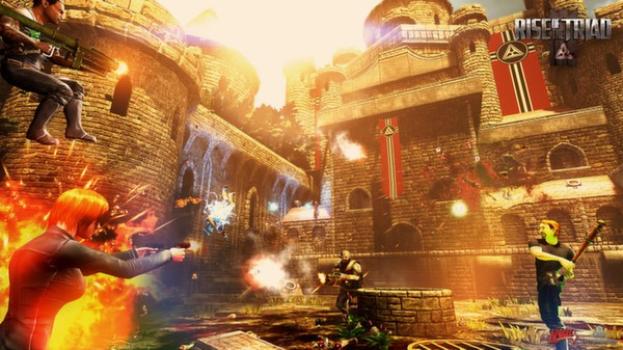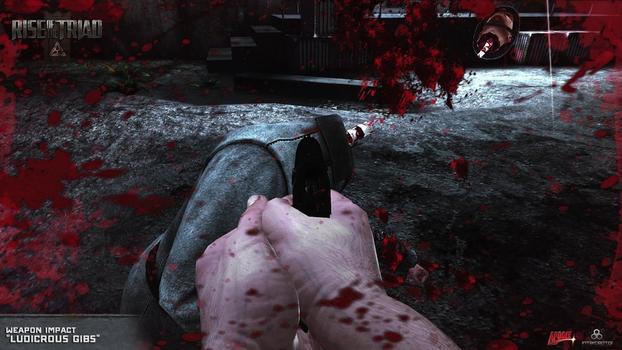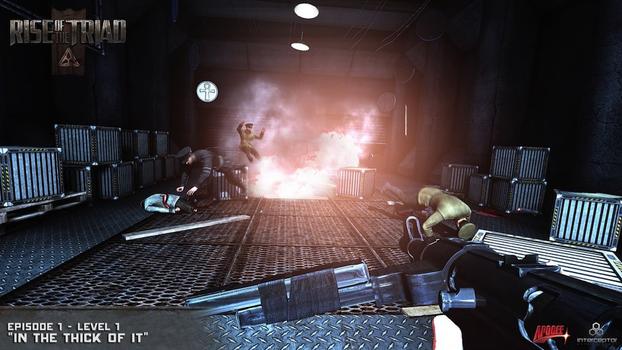 Description
New Rise of the Triad update available via Steam. Rise of the Triad v1.2 is here and with it come some of the most requested fan features!
The Ludicrous Development Kit!

Create your own custom maps and mods with over 16,000 ROTTen assets including the complete set of assets imported from the original classic so you can party like it's 1995! Check out the previously released video of the Classic Editor Mode on YouTube.

Quicksaves!

The most requested feature by the community allows players to now save and load their game anywhere at anytime! Try not to use it TOO often.

No More Loggins, Kenny!

Forgot your username? Forgot your password? Who cares! With ROTT 1.2 you will only need to login to our servers if you want to post your high scores to the leaderboards or chat with other players via our in-game chat rooms. Logging in is no longer required for multiplayer at all! Now nothing gets in the way of you and your game - not even a few simple mouse clicks and keystrokes!
---
Apogee Software and Interceptor Entertainment proudly present the rebirth of the cult-classic first-person shooter, "Rise of the Triad" Bigger, better and more ludicrous than ever before. Powered by the industry-leading Unreal Engine 3 from Epic Games, "Rise of the Triad" includes a full single-player campaign, a fully featured multiplayer experience and so much more.
---
Key Features:
Step into the shoes of the H.U.N.T. (High-Risk United Nations Taskforce) with five unique characters, each with different play styles.

Blast through over 20 of levels of explosive single-player action.

Unique multiplayer maps bring back all the fun and excitement of classic ROTT.

The full arsenal of over-the top weapons is back, including the Flamewall, Firebomb, Split Missile, Drunk Missile and, of course, the Excalibat!

The maniacal modes return, too, with God mode, Elasto mode, Mercury mode, Shrooms mode and everyone's favorite, Dog mode!

Build your own levels, mods and share them soon with Valve's Steam Workshop

Offline single-player and multiplayer allows for instant action.

Find tons of secrets, collectables, special events and hidden areas to explore.

Get more than 100 achievements to add to your score, which is tracked on our worldwide leaderboard and stat-tracking system.

ROTT is bloodier and more ludicrous than ever, with full character and enemy dismemberment.

The iconic original soundtrack has been completely re-forged in the fires of heavy metal!

Nostalgia abounds with the option to play with all the original sounds and music.

Built on fully-licensed Unreal Engine 3 technology, ROTT will run on low-end PCs and push high-end PCs to their limits!
Customer reviews
81
You Want Gibs? You Got Gibs.
combodombie
|
March 5, 2014
|
See all combodombie's reviews »
Are you tired of generic shooters? Do you want something a bit more...ludicrous? Well, get this game. Rise Of The Triad is an incredibly bloody and incredibly fun game. I only have a few issues: 1) The game doesn't look great. 2) The game has little lighting in places, which makes you not see enemies which will lead to your demise.
80
Ludicrous
Arteus
|
Feb. 16, 2014
|
See all Arteus's reviews »
Not bad, not bad at all. This is an ideal game for people that want to return to the days of fast-paced first person shooters with large levels packed with secrets. This game is packed with all of the weapons from the classic release and they made the transition perfectly. There's nothing like speeding through a level and blowing everything in your path into little giblets.
Graphically the game is pretty dang good, certainly nothing to scoff at. Sadly however, the game isn't the most optimized thing in existence. I was unable to run it at more than 15fps on an AMD quad core 3.2GHz and a HD6850, regardless of what settings I attempted. Thankfully I later upgraded my PC and it runs well enough for me to be writing this review. Still, if you're worried about your PC not being up to the task you may want to hold off altogether or at least wait for a good sale before purchasing this title.
30
Utter Garbage
Vlady
|
Jan. 14, 2014
|
See all Vlady's reviews »
I bought this game based on user reviews and made a huge mistake. I couldn't find any redeeming qualities in this one. It has graphics and effects that look 5+ years old. Animations that look 10+ years old and AI that looks 15+ years old. Yet, it manages to have very poor performance and huge FPS drops even after extensive patching. The Bad: - weak gunplay, over reliance on projectile RPG weapons (of which you can carry only one at a time). All other weapons (and there are only few) feel useless. You also have a pistol (useless) and what looks like MP40 (feels like a pea shooter) with infinite bullets. - bullet sponge enemies (if you use any weapons with actual bullets) - overwhelming amount of tedious platforming. The game practically devolves into a tedious, bouncy platformer in many levels, where you have to precisely land on tiny discs or die in a fiery pit. You can get a Rayman or Super Mario game if you are interested in platforming games, not a first person shooter. This is what finally killed it for me. - enemies blend into backgrounds and it's very hard to see them, even after they start shooting! I was squinting all of the time. It was literary headache inducing. The Good: Can't think of anything. There is a multiplayer, but I couldn't bother with it, cause I uninstalled after 3 hours of playing this nauseating single player first person platforming duck shooter.
94
A must buy for any 90's kid
parazitu91
|
Dec. 24, 2013
|
See all parazitu91's reviews »
A bit rough around the edges, but a bresh of fresh air for us old school gamers who was wanting a game to bring back memories of the old days of Unreal Tournament, Quake, Duke 3D and Doom. The Graphics are ok, not brilliant but when you're whizzing around at the speed in game you won't really care about the graphics, the guns sound brilliant and responsive and the weapons have this larger than life feel that the tone is going for and the soundtrack is killer. The framerate can drop massively at parts, and it can be annoying. Quicksaves have been added, too. If you're looking for a solid SP game that you can spend a while in, this is the game for you. If you're looking for the next Unreal Tournament, look somewhere else. Simply great.
91
Old school, yet at the same time modern
commanderhavoc
|
Oct. 30, 2013
|
See all commanderhavoc's reviews »
This remake of the classic DOS FPS Rise of the Triad not only stays true to the original, but also adds many more jokes as well as making the boss battles even more challenging and interesting. And of course, all those wacky weapons and powerups that you could find in the original are here as well, including the God Mode powerup. Also, this is much MUCH more fast paced then most first person shooters you find today and so it can get quite hectic as you battle the evil Triad as one of five unique characters that have their own sets of strengths and weaknesses that make it even more interesting.