Battlefield 4 (NA)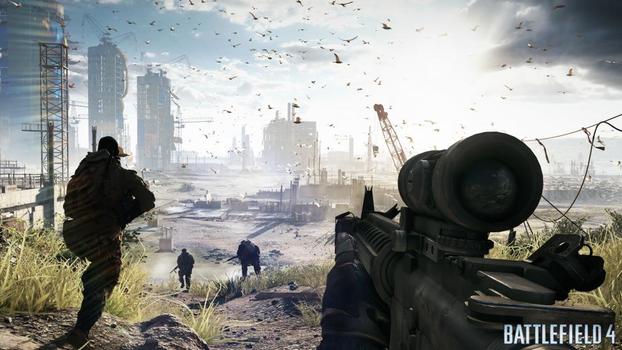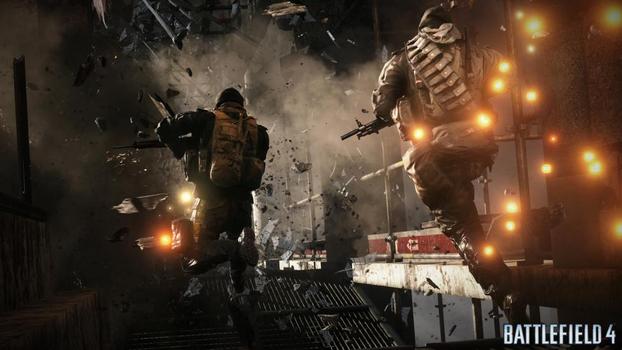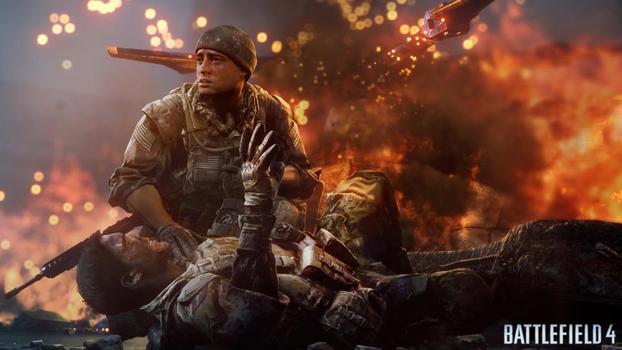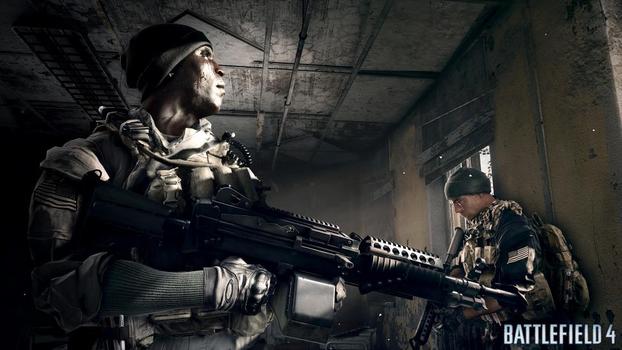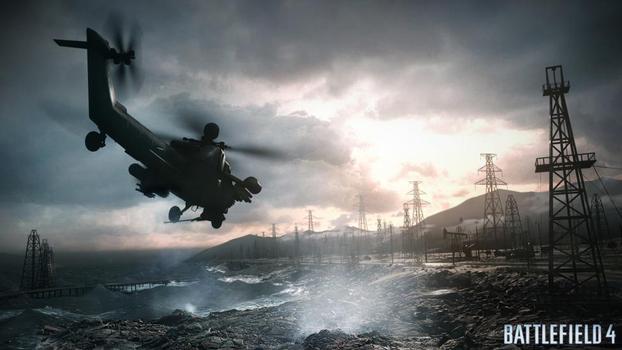 Third party DRM: Origin

Please note that the free third-party service, Origin, must be used to activate this title.
Description
Players are talking about this game right now - find out more on Playfire.
---

---
Only in Battlefield™
---
Battlefield 4™ is the genre-defining action blockbuster made from moments that blur the line between game and glory.
Fueled by the next-generation power and fidelity of Frostbite™ 3, Battlefield 4 provides a visceral, dramatic experience unlike any other.
Only in Battlefield can you demolish the buildings shielding your enemy. Only in Battlefield will you lead an assault from the back of a gun boat. Battlefield grants you the freedom to do more and be more while playing to your strengths and carving your own path to victory.
In addition to its hallmark multiplayer, Battlefield 4 features an intense, dramatic character-driven campaign that starts with the evacuation of American VIPs from Shanghai and follows your squad's struggle to find its way home.
There is no comparison. Immerse yourself in the glorious chaos of all-out war, found only in Battlefield.
---
Features:
Only in Battlefield can you experience Levolution, changing the landscape in real-time with interactive environments that react to your every move.

Only in Battlefield will you find the awe-inspiring power of the next generation Frostbite™ 3 engine, whose unrivaled audio and visual fidelity make your game more dramatic, more believable, and more human.

Only in Battlefield can you experience an unmatched level of all-out war that grants you the freedom to play to your strengths and carve your own path to victory.

Only in Battlefield do you have the power to dominate land, air and sea with all-new, intense water-based vehicle combat
Customer reviews
90
Not an improvement over BF3 but definitely worth every penny
rafa507
|
Dec. 9, 2013
|
See all rafa507's reviews »
First of all, I'm not a BF fan nor a COD fan, but believe when I say that BF4 is definitely 2013 shooter of the year. It's not an improvement over BF3, especially considering that right now this game is full of performance issues, client and server side, glitches and bugs too. But even after taking all of those cons into consideration, BF4 is a must buy. You'll love watching the buildings fall, a whole map getting flooded, a railway blowing up and way other LEVOLUTION stuff, it's just crazy!!!. To summarize and end this review, if you like playing shooters, with awesome graphics and sound effects and you are a team player, Battlefield 4 is the game for you. See you on the battlefield.
68
A great looking game.
daforgo10few
|
Dec. 5, 2013
|
See all daforgo10few's reviews »
Well Battlefield 4 is out. and once again i paid 50 bucks for it. and once again it is unfinished in the backend. to this day i still rubberband, lag and stutter. If you can get past that, its an awesome game. plenty of hours in the singleplayer that, like many reviewers on here, is lackluster compared to COD. The multiplayer though really starts going back to BF2 days with the commander mode and built in VOIP, 2 things that should have never been taken away from the franchise in the first place.
Graphics are again great and DICE has once again raised the bar for what we expect from an FPS game graphics wise. Levelution has also altered the battlefield by letting player use the surroundings to level the playing field. your range of options for gun attachments have doubled, allowing more flexibility for your favorite weapon during battle.
But, like its predecessor, Battlefield 4 fails again in terms of a smooth launch. Server lag, rubberbanding, shots not registering, and sometimes not being able to play the game have once again given games another reason to be furious at EA, who by this point should know how to properly release a multiplayer game. but they don't and that is why COD sadly shines. Activision realizes that investing heavily in backend infrastructure and making sure everything runs smoothly is really important to your image. EA on the other hand sees a beta go rough(some players in BF4 beta could not play it due to the same issues we have at launch) and says "Eh good enough". I Personally would have waited till next year to buy this if it meant not having to deal with all these issues. DICE/EA need to learn this lesson quick or start to lose their core player base who are getting increasingly frustrated that all they got for their money was a game that looked pretty. If EA/DICE did not have these problems, your score would be perfect 100.
87
Fast Action
wtm091
|
Dec. 4, 2013
|
See all wtm091's reviews »
For the absolute scale of the maps DICE has figured out how to truly make sure you are always in the action. You can't go anywhere in the map without being vigilant, often in past games large scale maps have lead to there being a couple of zones where there is all the action and the rest just a dead area with no one in sight. Very Impressed with the multiplayer. At first wasn't a big fan of the browser menu but it defiantly grew on me. The campaign wasn't all that long but was well developed with a somewhat interesting storyline. Defiantly one of my favorites FPS.
83
Games awesome when it works.
undeadriku
|
Dec. 2, 2013
|
See all undeadriku's reviews »
Yep this game is no exception like every EA release the past forever its covered in game crippling bugs and has major optimization issues. Needless to say there is a LOT of people upset and its a situation where its a mileage may vary sort of thing but it seems like with me and my group of friends we were in the screwed area lucky they have been SLOWLY fixing it but its still in a state that i wouldn't really recommend right now until its fixed overall. BUT the games a blast when it works and imo one of the best BF games to date and also the game simply looks beautiful. i would highly suggest you get a group of friends and head in there with team work just don't be surprised if you buy it now if its not working as intended.
80
Still needs a bit of work, otherwise quite fun.
koztah
|
Nov. 29, 2013
|
See all koztah's reviews »
Extremely similar to Battlefield 3, this is more of an incremental release with added features than a game worthy of its own number - at least by Battlefield standards.
The return of Commander mode (previously absent since its original appearances in Battlefield 2/2142) is welcome, although more control would be appreciated. Even when you play it on your PC, it's obvious Commander mode was an addition made specifically to play casually, on tablets whereas in BF2/2142 it was significantly more fast-paced and critical.
The addition of more weapon mods is extremely welcome, but I still miss the anti-vehicle rocket effectivness of Bad Company 2. Hit direction scarcely seems to matter - whereas in BFBC2, a couple of strikes to the underside, rear or top of an armoured vehicle would wreck it. It's a severe annoyance to say the least and removes a fair bit of strategy to individual tank battles.
The game is fairly buggy and crash prone - there was even a recently corrected bug that was prone to crashing entire servers due to players entering vehicles. Ouch. It's been patched a fair bit and runs a lot better now but nonetheless.
The Battlepack mechanic is both fun and a bit annoying - some items are available exclusively through battlepacks so while it makes it exciting to get them, when you're waiting for a particular mod you really need it kind of grates to not be able to unlock it by your own volition. I would like to see the ability to obtain/stockpile 'duplicate' mods and trade them with other players.