Battlefield 4 (NA)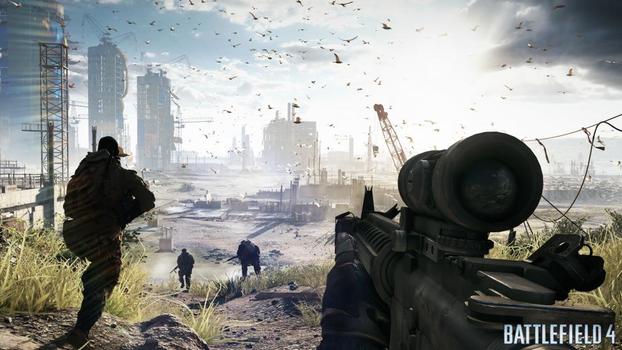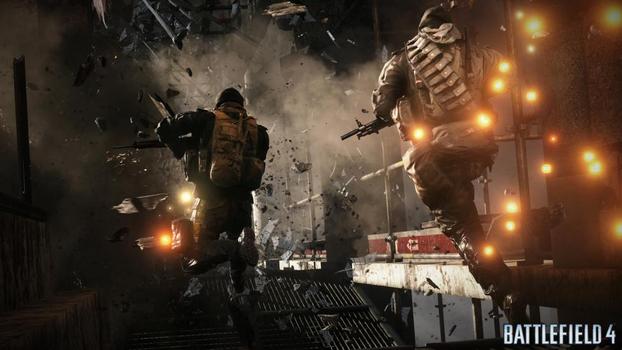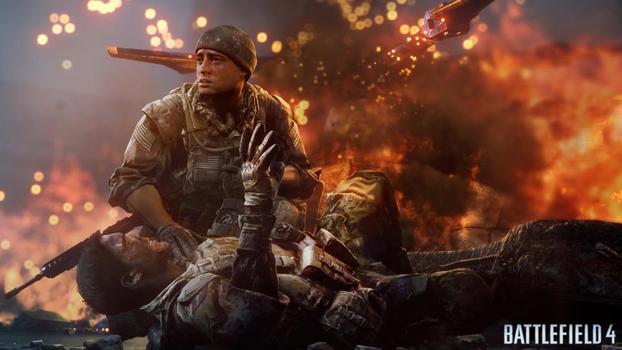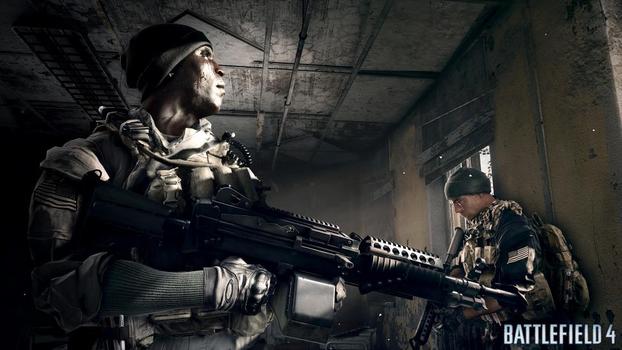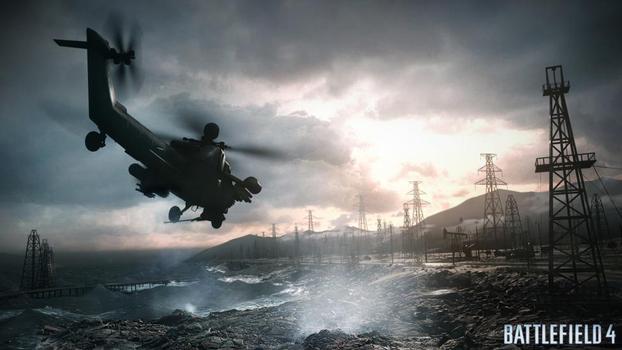 Third party DRM:

Origin
Please note that the free third-party service, Origin, must be used to activate this title.
Description
Golden Joystick Awards:

---
"Battlefield 4 wants you--yes, you--to experience even more thrilling, more epic moments than ever before with a beefed up single-player story and the addition of map-changing levolution events and show-stopping destruction online." - Gamesradar.com
"DICE is the Mozart of war, and its mastery over sound continues to define Battlefield's moment-to-moment richness." - PCGamer.com
---


---
Only in Battlefield™
---
Battlefield 4™ is the genre-defining action blockbuster made from moments that blur the line between game and glory.
Fueled by the next-generation power and fidelity of Frostbite™ 3, Battlefield 4 provides a visceral, dramatic experience unlike any other.
Only in Battlefield can you demolish the buildings shielding your enemy. Only in Battlefield will you lead an assault from the back of a gun boat. Battlefield grants you the freedom to do more and be more while playing to your strengths and carving your own path to victory.
In addition to its hallmark multiplayer, Battlefield 4 features an intense, dramatic character-driven campaign that starts with the evacuation of American VIPs from Shanghai and follows your squad's struggle to find its way home.
There is no comparison. Immerse yourself in the glorious chaos of all-out war, found only in Battlefield.
---
Features:
Only in Battlefield can you experience Levolution, changing the landscape in real-time with interactive environments that react to your every move.

Only in Battlefield will you find the awe-inspiring power of the next generation Frostbite™ 3 engine, whose unrivaled audio and visual fidelity make your game more dramatic, more believable, and more human.

Only in Battlefield can you experience an unmatched level of all-out war that grants you the freedom to play to your strengths and carve your own path to victory.

Only in Battlefield do you have the power to dominate land, air and sea with all-new, intense water-based vehicle combat
Customer reviews
98
Best multiplayer experience you can find!
KillerKoala
|
Sept. 15, 2015
|
See all KillerKoala's reviews »
Battlefield 4 is quite simply the best multiplayer gaming experience you will ever experience and it lives up to its hype. The highlights are quite astounding: - Beautiful graphics made with the Frostbite engine that will test even the highest end PC (perfect for users with multiple graphic cards or monitors) - 64 players max - an assortment of vehicles that will traverse air, land, and sea - destructible environments - game-changing map reconstruction as skyscrapers collapse or a damn breaks and water fills the level and many more - upgradeable weapons that grow as you use them or get upgrades through Battlepacks - Battlelog app/website - check your stats and modify your load out from any PC or mobile device - Even a commander mode so you can be the "eyes in the sky" and help your team from the map to resupply them, locate enemy troops, or launch cruise missiles to the pesky campers Plus if you pick up the Premium membership, you are adding in over new 20 weapons, play modes, weapons and much more. There's just so much content you can easily spend hundreds of hours playing or more. And let's not forget there's a solid single player campaign as well. Absolutely a must-play game.
85
Battlefield has come a long way
WES054
|
Sept. 6, 2015
|
See all WES054's reviews »
Another great Battlefield game. This game adds to the gaming experience in new ways. Battlelog really enhances the experience and EA is still adding things to the game. Lots of updates, community missions, and a new map still to come. Only drawback is that there are still some bugs and they could have capitalized on the unique options that they added in different maps.
90
Best support ever
marinem16
|
July 6, 2015
|
See all marinem16's reviews »
BF3 by all means revolutionized the way we played and looked at FPS games in general. BF3 was one of the most played games when it came out and DICE accomplished that with this game as well. When the game came out it was pretty glitchy and had a lot of issues that made the game unplayable for a lot of people and in turn made people quit. However the support that they have been providing this game is amazing even in getting close to almost two years DICE is still fully supporting the game and coming out with constant patches and new content like guns and a map decided on by the community! They also have a program called Battlefield CTE in which they deploy quick updates and test them before issuing them to the general public. Battlefield CTE combined with the continued support from DICE has made it possible to still get into many of the original game modes on DLC maps almost 2 years after launch. Tell me of another company that has done this.
86
Great Scale
Soapmac72
|
June 10, 2015
|
See all Soapmac72's reviews »
The sheer scale of the warfare in BF4 is outstanding, but unfortunately it doesn't add enough to really change up the tried Battlefield formula. The Levelution feature is fun, but comes across as gimmicky. Vehicle combat is fun, but their armor seems to be made of paper. The weapons feel nice and punchy. Overall I would recommend if you liked BF3.
65
It got better, but it's still not good
sycomantis1991
|
May 29, 2015
|
See all sycomantis1991's reviews »
Battlefield was an absolute wreck of a game when it came out. It was horribly glitchy, you could never connect, and many people gave up immediately. Once all of this was ironed out, it became an ok game. It's still not very good or fun, but it's at least playable now and at least they went out of their way to fix its issues. They could've kept the millions from its initial release and done nothing.