Battlefield 4 (NA)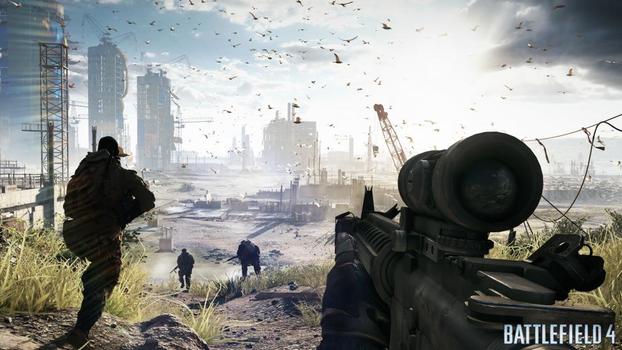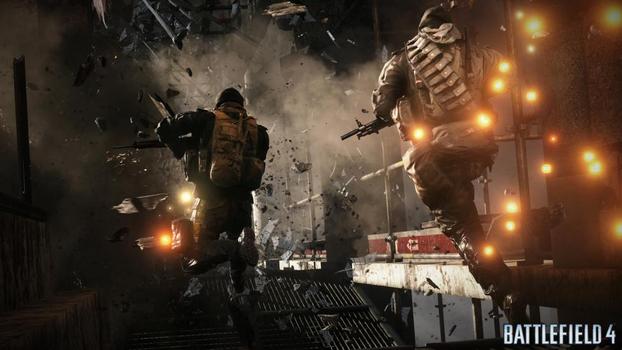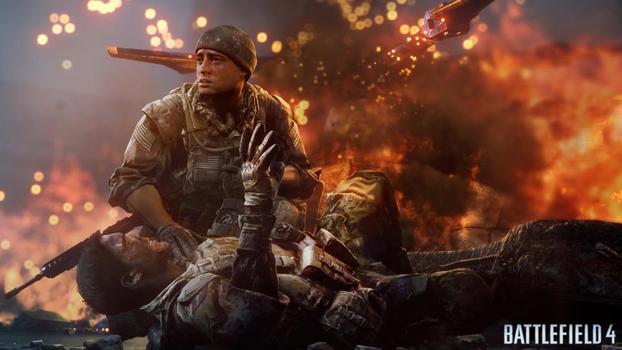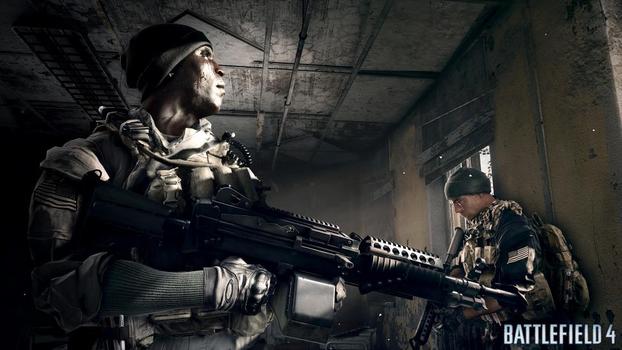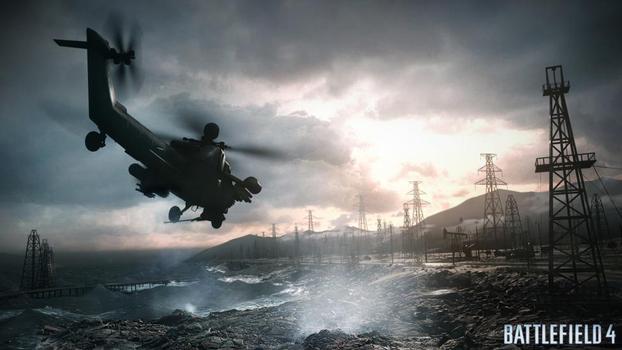 Third party DRM: Origin

Please note that the free third-party service, Origin, must be used to activate this title.
Description
"Battlefield 4 wants you--yes, you--to experience even more thrilling, more epic moments than ever before with a beefed up single-player story and the addition of map-changing levolution events and show-stopping destruction online." - Gamesradar.com
"DICE is the Mozart of war, and its mastery over sound continues to define Battlefield's moment-to-moment richness." - PCGamer.com
Players are talking about this game right now - find out more on Playfire.
---

---
Only in Battlefield™
---
Battlefield 4™ is the genre-defining action blockbuster made from moments that blur the line between game and glory.
Fueled by the next-generation power and fidelity of Frostbite™ 3, Battlefield 4 provides a visceral, dramatic experience unlike any other.
Only in Battlefield can you demolish the buildings shielding your enemy. Only in Battlefield will you lead an assault from the back of a gun boat. Battlefield grants you the freedom to do more and be more while playing to your strengths and carving your own path to victory.
In addition to its hallmark multiplayer, Battlefield 4 features an intense, dramatic character-driven campaign that starts with the evacuation of American VIPs from Shanghai and follows your squad's struggle to find its way home.
There is no comparison. Immerse yourself in the glorious chaos of all-out war, found only in Battlefield.
---
Features:
Only in Battlefield can you experience Levolution, changing the landscape in real-time with interactive environments that react to your every move.

Only in Battlefield will you find the awe-inspiring power of the next generation Frostbite™ 3 engine, whose unrivaled audio and visual fidelity make your game more dramatic, more believable, and more human.

Only in Battlefield can you experience an unmatched level of all-out war that grants you the freedom to play to your strengths and carve your own path to victory.

Only in Battlefield do you have the power to dominate land, air and sea with all-new, intense water-based vehicle combat
Customer reviews
85
Love It
M3NT4L5
|
Feb. 16, 2014
|
See all M3NT4L5's reviews »
The game definitely had a rough start. There were many bugs including 0 health, no sound, etc etc. It really seemed like it should still be in beta, and the release was rushed. It is now mostly all cleared up. The gameplay in multiplayer is very fun and action-packed. The graphics are beautiful.Some parts of the campaign seem truly unrealistic, however. For instance when you are in a building that collapses and come out mostly unscathed. Who buys a Battlefield game for the campaign anyways? I would recommend this game to anybody who wants to dump CoD or just wants to have fun.
80
BF4 plays pretty well
majorm
|
Feb. 15, 2014
|
See all majorm's reviews »
I seem to be one of the few but I feel that BF4 plays pretty well. After you get used to the change it isn't bad. I just think BF3 felt better as far as movement and really does feel like a different game. I have not had many crash issues and my main complaint is hit detection. By hit detection I mean hitting rocks and walls where you have a clear line of sight as well as hits on players. Im looking forward to the games progression and the new maps. In conclusion I would still buy the game since I have had minimal issues.
91
True Next Gen
Batman100
|
Feb. 14, 2014
|
See all Batman100's reviews »
If you enjoy Battlefield you won't be disappointed with Battlefield 4. You'll find everything you've come to expect and more. Battlefield 4 is an excellent multiplayer game that makes the most of its ambitions, proving once again that destruction is a valuable strategic addition to competitive combat, which reaches its full potential with two killer Commanders are bringing out the best in their squads. On the other hand, its single-player campaign is a disappointing.
90
Has its bugs, but still fun
bv44073
|
Feb. 5, 2014
|
See all bv44073's reviews »
Putting aside its bugs, the game has great graphics. The single player has a great story with its open areas and its small close quarters area. You can do many things in multiplayer. Every map has something destructible. One of them are Siege of Shanghai and its destructible building. It has improved a lot from BF3.Its fun to do things like jump out of helicopters when they blow up. Though there are many bugs because EA had rushed DICE to get the game released before COD Ghost. They are made up with things like Double XP. Overall the game is fun to play
50
Different than previous installments
Gestafar
|
Feb. 3, 2014
|
See all Gestafar's reviews »
Battlefield 4 in short is an OK game and does not even come close to what was in previous games in the series. Its campaign is not great at all where you are constantly moving to location not knowing what is going on for half the game, BF4's was really not needed at all and seems to only be there for a time filler and multiplayer unlocks.
BF4's Multiplayer as well seems like it was a rushed unfinished product. All games have bugs but BF4/DICE never seem to fix and when stated that these bugs are fixed, new and worse ones seem to pop up after every update.
BF4 is alright (not great) but it does not even compare to previous installments. The game could have easily been made better given more time, but it stands as a semi broken unfinished product.