Evolve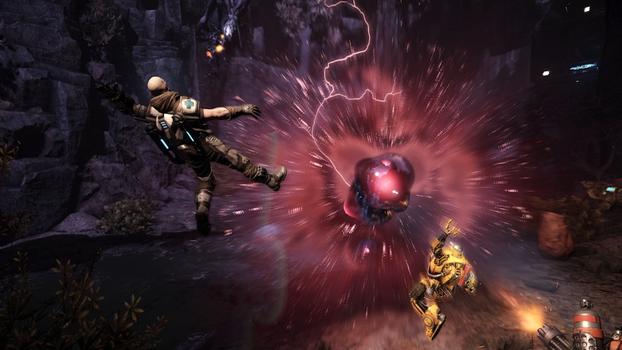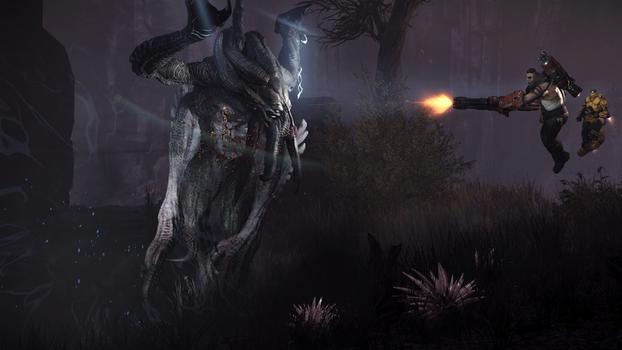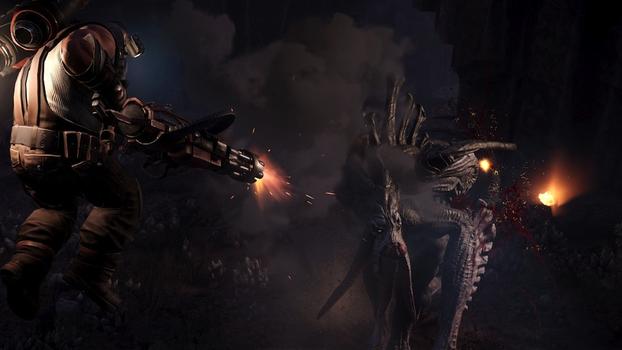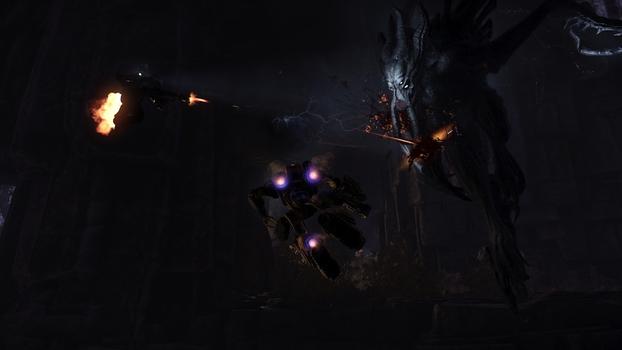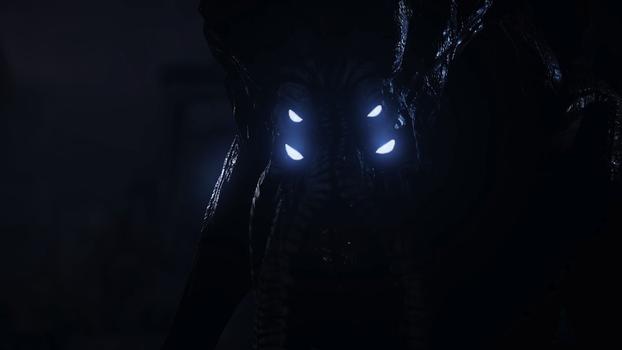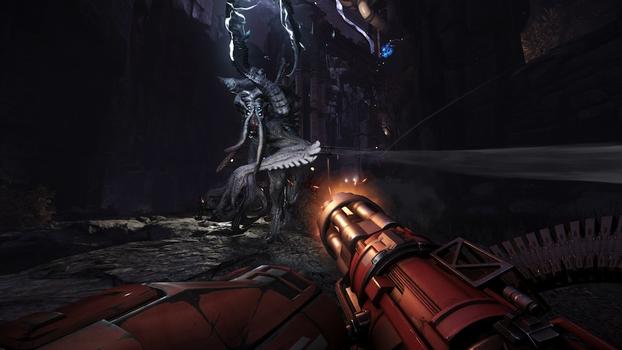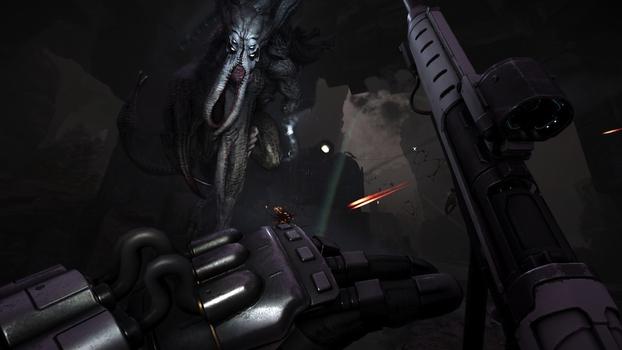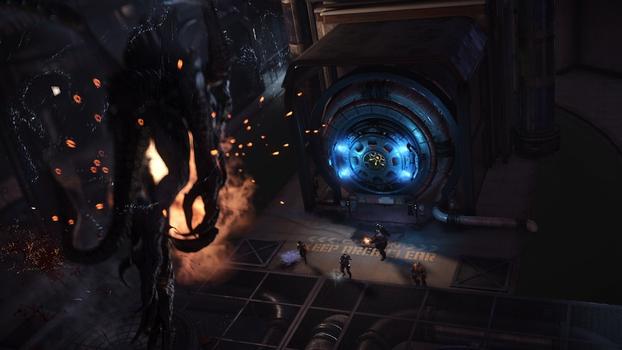 Description
"Tactically deep, and bursting with character" 
9/10 – [IGN]
"It's different every time and that's what makes it fun as hell to play." 
9/10 – [Machinima]
"One of the most enjoyable co-op experiences" 
4.5/5 – [The Escapist]
---
In a savage world of man vs nature, are you the hunter or the hunted? The creators of Left 4 Dead, Turtle Rock Studios, bring you EVOLVE, the next-generation of multiplayer shooters where four hunters face-off against a single, player-controlled monster. Stalk your prey, execute your attack and prove you are the apex predator in adrenaline-pumping 4V1 matches.
---
Key Features:
4V1 – Grab three friends and hunt the monster or stalk the humans as the evolving beast. Whichever side you choose, you will have access to powerful weapons and abilities that deliver balanced, competitive gameplay.

Hunt Together or Die Alone – Choose a hunter that fits your play style. Whether you play as the Trapper, Support, Assault, or Medic, every role is vital and teamwork is key in surviving an encounter with the monster.

Beast of Prey – As the monster – the lone predator – you are the boss battle. Use savage abilities and an animalistic sense to wreak havoc, kill the humans and prove you are the dominant species.

Savage Planet - Neither flora nor fauna are friendly on planet Shear. Fall victim to natural hazards or use them strategically against your prey.

Character Customization– Level up to unlock new upgrades, skins and perks for your favorite class: hunter or monster. Earn your infamy on the leaderboards and become the apex predator.
Purchase Requires Agreement to a Third Party EULA Evolve
Customer reviews
70
Suprisingly fun
BlockAgent
|
Sept. 16, 2015
|
See all BlockAgent's reviews »
I went into this game having heard a lot of complaints, but was pleasantly surprised. It's actually pretty fun. Graphics are good, i have yet to encounter any glitches, the gameplay is fun and people actually work together as a team because if you don't, you die. I enjoyed playing as the hunters more than the monster, but the monsters have really cool powers, so it was still fun in that role. Playing this with friends would be a blast, but playing with strangers is still fun.
70
Fun for a bit.
imcloudlol
|
Sept. 13, 2015
|
See all imcloudlol's reviews »
It's worth noting that Evolve supports bots, an all-too-uncommon feature, and while the AI reveals its imperfections as time goes on, it's strong enough to make playing offline matches rewarding on its own terms, and bots will fill in for disconnected teammates, or will leap into action should you not be able to find a friend to take that particular role. As with Turtle Rock's Left 4 Dead, Evolve is best when you play with buddies; getting matched with a novice can lead to ghastly results if your newfound friend constantly seeks out the nonexistent "I" in "team." It doesn't take long to whip a newcomer into shape, at least, meaning you can usually focus on Evolve's unique brand of greatness: the suspense of the hunt, the exhilaration of battle, and the drive to dominate Shear. Even Sasquatch would shiver at the dangers.
20
Dead multiplayer game.
Furrek
|
Sept. 8, 2015
|
See all Furrek's reviews »
How to make something terrible to multiplayer game: release it at highly bad price and release DLCs worth twice as game at day one. Half of year ago the average number of active players in evolve was around 9k. Now, if there are 500 players in total it's good thing. Even with price drop, players aren't getting it. Promos? I didn't saw any big increase with number of players. Free weekend? Good for testing, but that's all. It will be much cheaper, or maybe even free to play in future. Why? Because it will be meaningless to keep a game with so low number of players. And sadly, Evolve isn't something great - there are better, cheaper and even free multiplayer games. Devs probably didn't thought about that at all. And sadly, making another tons of DLCs won't bring new players, it will only scary them. It's cancer of current gaming so stay away from it and don't support something like that.
65
Fun but too simple
jet300
|
Sept. 5, 2015
|
See all jet300's reviews »
The game itself is fun, Is it worth anything more than 20 bucks? no. it suffers from to little game modes, no story, and a rapidly shrinking community. This is a game you'll play a ton for the first week, or perhaps a month, but after playing the same game mode over and over again you'll find yourself playing it rarely or at least not so often. It's by all means fun and you truly do feel the rush of hunting a monster or being hunted. I love this game but it simply has too many flaws.
80
Cool Game.
Teror1337
|
Sept. 2, 2015
|
See all Teror1337's reviews »
Evolve. The Good Stuff: -Good Gameplay. -Intense Fights. -Nice well made Hunters and Monsters,which one with his own play style. -Good looking Graphics,even on Low Settings. -Detailed and well made Maps. -Each Gamemode works better with a specific Hunter or Monster. -Intersting Wildlife. -Offline Mode. -Arena Mode,so you don't longer need to run 20 minutes after the monster. -An Mobile App,which is like Candy Crush,just with some unique futures,where if you earn the so called Mastery Points,you can use them to level up your hunters in the main game. -The Evacution Mode,which combines all of the others 4 modes is cool and rewarding if you finish all the 5 days,and if a team wins a match,that team will receive a bonus for the next day. The Bad Stuff: -Sometimes the Game freezes while playing. -Sometimes the Game lags a lot on High Settings. -Many Unrequired and Overpriced DLCs. -If you exit after recently joining a game,you will receive a cooldown and you cannot play for 1 minute. -The Game is using a lot of HDD Space. -Many Loading Screens. -The Game starts slow. -The Game is a running simulator,but I think this is good for our health. Nice Bonus for Pre-Ordering the Game: -A Free Copy of L4D. -The 4 Monster. -Blah....Blah...Free Skin for Goliath...Blah! And the Game looks almost done for me,but they still have work to do around here. My Opinion about the DLC Stuff going around here: This DLC Prices for Skins are nothing,look at others games like CS GO,where you pay 50 euros just for a damn cosmetic skin! And I want to say one more thing:nobody will make you to buy any of this stuff,is your choice bro. Final Veridict: I was awaiting this Game for a long time,I played the Alpha and I really enjoyed Evolve.The Gameplay is unique for me because is a new and cool experience,which I will like to refeel it everytime! So is a Good Game to enjoy if you want to have fun alone or with friends. :)