Evolve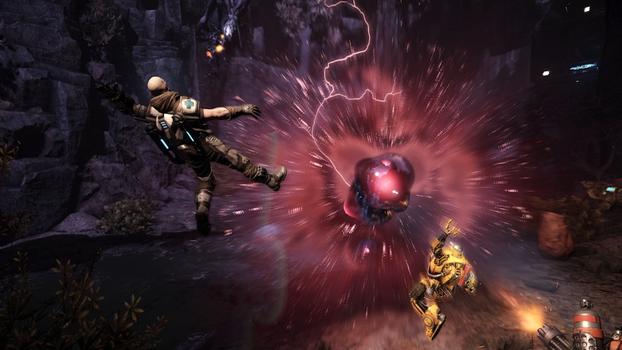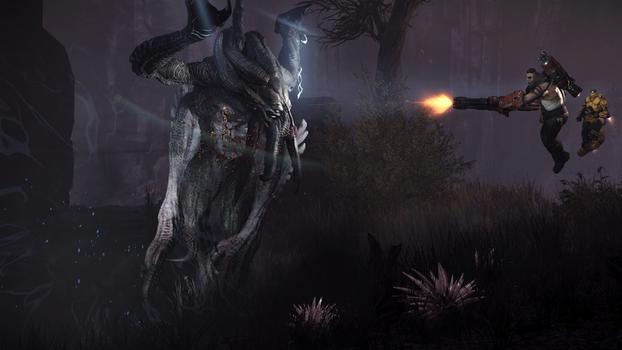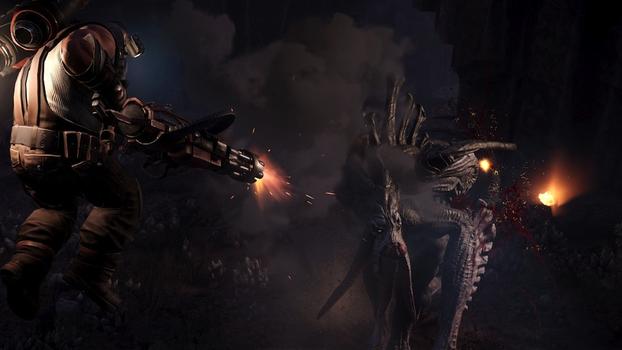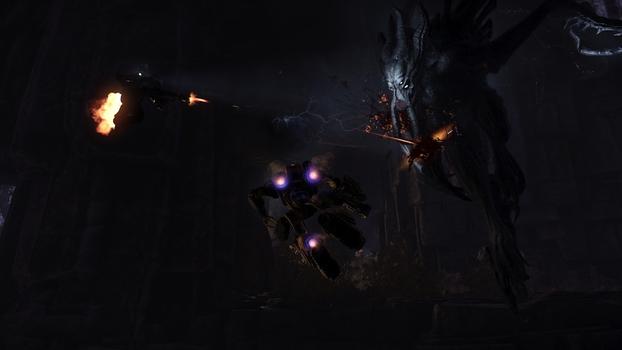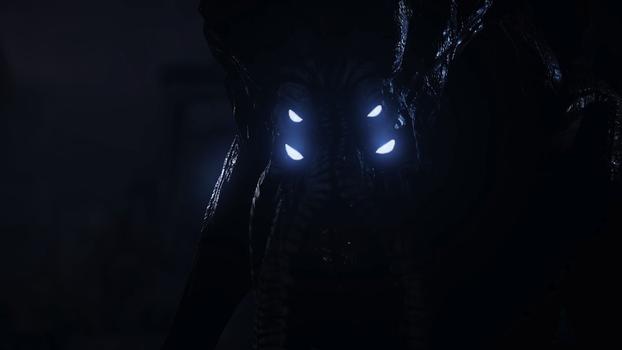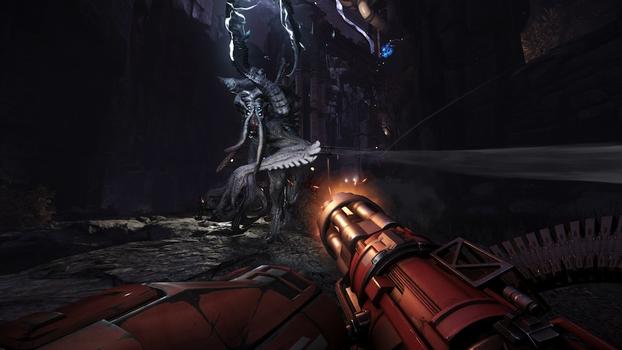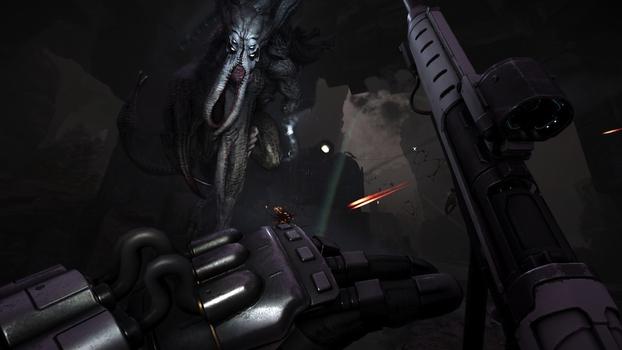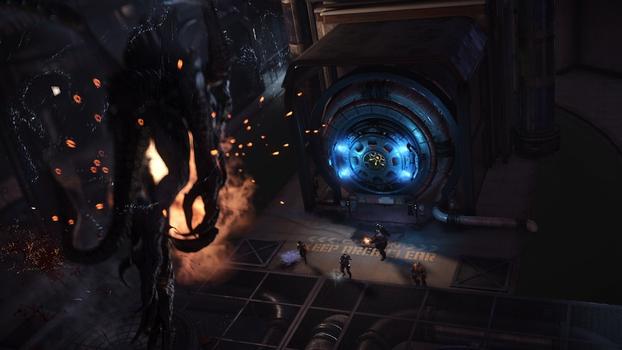 Description
"Tactically deep, and bursting with character" 
9/10 – [IGN]
"It's different every time and that's what makes it fun as hell to play." 
9/10 – [Machinima]
"One of the most enjoyable co-op experiences" 
4.5/5 – [The Escapist]
---
In a savage world of man vs nature, are you the hunter or the hunted? The creators of Left 4 Dead, Turtle Rock Studios, bring you EVOLVE, the next-generation of multiplayer shooters where four hunters face-off against a single, player-controlled monster. Stalk your prey, execute your attack and prove you are the apex predator in adrenaline-pumping 4V1 matches.
---
Key Features:
4V1 – Grab three friends and hunt the monster or stalk the humans as the evolving beast. Whichever side you choose, you will have access to powerful weapons and abilities that deliver balanced, competitive gameplay.

Hunt Together or Die Alone – Choose a hunter that fits your play style. Whether you play as the Trapper, Support, Assault, or Medic, every role is vital and teamwork is key in surviving an encounter with the monster.

Beast of Prey – As the monster – the lone predator – you are the boss battle. Use savage abilities and an animalistic sense to wreak havoc, kill the humans and prove you are the dominant species.

Savage Planet - Neither flora nor fauna are friendly on planet Shear. Fall victim to natural hazards or use them strategically against your prey.

Character Customization– Level up to unlock new upgrades, skins and perks for your favorite class: hunter or monster. Earn your infamy on the leaderboards and become the apex predator.
Customer reviews
40
Schmeh
trumpsuit
|
July 15, 2015
|
See all trumpsuit's reviews »
Evolve is something that has a lot of potential, but doesn't have everything to back it up. This game's concept is fantastic, and is being expanded upon by other devs who are fleshing out similar ideas (take Depth for example, a game I consider much more worth the money). But the fact of the matter is, even with all the DLC and character customization it falls short. Also this game is definitely tailored towards console players and it shows in how the devs handle everything. For a similar experience definitely look into buying Depth. It's basically evolve except you get to rip people's limbs off as a shark and it doesn't cost $60 to do it, something I consider to be way too high of a price point for a game this simple that will eventually get monotonous.
70
Fun, but can get reptitive
klusps
|
July 13, 2015
|
See all klusps's reviews »
The idea of chasing a monster and working as a team sounds really good on paper, but it personally found the game to be far too repetitive for my taste. From my experience, most match either ends up being a long goose chase or it ends in a couple minutes. The actual fight with the monster is the best part of the game and I have to admit it is pretty exhilarating. The game definitely requires a lot of teamwork, so I suggest playing this with a group of friends. I think the $60 price tag is a bit much for the amount of content you're actually getting. One of the thing this game lacks is variety in monsters, but in order to get those monsters you must shell out additional money.
77
L4D is better
Armannn
|
May 11, 2015
|
See all Armannn's reviews »
I expected a lot from a game that comes from the developers of Left 4 Dead. What I got is not much, just a simple story with 4 (max. 5 if you're playing the monsters) characters to choose from. Left 4 Dead 1 had a 4v4 versus game mode while a game that comes years after it looks much worse and has even less characters. The more players there are, more fun will it be. Sadly, this is not like it.
15
Dont Buy
Hulu5
|
March 12, 2015
|
See all Hulu5's reviews »
Kinda fun, but due to the bugs and how they are treating the game on pc, it's not good. They should have just made this a xbox exclusive. Xbox gets patches first and the new maps set to release, it's gonna be released on pc one month after the xbox. DON'T BUY.
50
Evolve to what?
Pumba398
|
March 10, 2015
|
See all Pumba398's reviews »
I am kinda disappointed in this game. Developers of Left 4 Dead wanted to do something new in this genre but... first of all - matchmaking is just stupid. Secondly - game just strangely frustrating after you play for like an hour or so. You can ask me - why? And i can answer sincerely - because you cant do much in this game, you just running around (as a Monster) eating then fighting (if you know how to play) or just dying from Hunters (if you are not that good). Hunters mechanics more interesting. 5 classes, some guns etc but all in all you cant say you can re-play over and over for the Hunters because for you (hunter) match is just a shoot and run around the map chasing monster.. No point, no end destination in this game... strange experience for so much money...