Thief Pack
Description
This pack includes:
Thief: Gold Edition

Thief II: The Metal Age

Thief: Deadly Shadows
---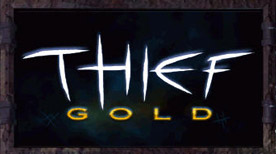 Sneak through the shadows of 15 treacherous missions including haunted cathedrals, subterranean ruins, and forbidding prisons.
Stalk your prey on the quest for stolen goods with your blackjack, sword, and an assortment of unique arrows. Steal for money and uncover the hidden agendas of your allies and enemies as you play through an unravelling story of deception and revenge. Survive in a world where shadows are your only ally, trust is not an option, and confrontation results in death!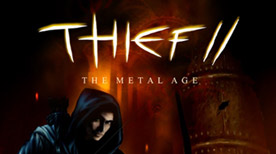 Slip Through the Shadows. Steal to Survive. For a master thief like Garrett the choices are clear: profit or perish.
The ultimate thief is back! Tread softly as you make your way through 15 new complex, non-linear levels full of loot to steal and guards to outsmart. Improved enemy AI, new gadgets and a riveting story will draw you into the world of Thief II: The Metal Age, a place of powerful new technologies, fanatical religions and corruption.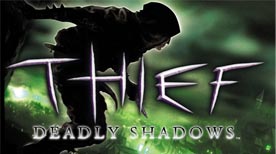 Garrett steals from the wealthy and gives to himself, making his living in the dark and foreboding City. According to ancient prophecies, a Dark Age is approaching. He´s determined to stop this darkness before it comes.
Customer reviews
90
Nostalgia!
cpbeura
|
Oct. 4, 2013
|
See all cpbeura's reviews »
I remember playing Thief: Deadly Shadows a lot when I was a kid. I have to confess that I haven't played the original game and its sequel. Thief was the series that started my infatuation with stealth games and I will always consider this series as a technical achievement. Coming to the game, you star as Garrett, a master thief who steals from the rich and keeps the loot for himself. Game play is mostly centered around staying hidden in the shadows and not alerting enemies. If the enemies find you, it will be a quick and painful death. The game also has some supernatural elements which I will not delve into. The graphics in the game were spectacular when it was released and they still manage to hold up well in 2013 if you pardon the texture quality. Overall, I would say that this is a sweet deal and worth grabbing for the third game alone. This pack is a solid 9 out of 10.
91
Remember
tv_
|
Sept. 12, 2013
|
See all tv_'s reviews »
I remember playing these games when I was younger and reading the reviews over and over again. Thief certainly leaves a lasting impression on you that you won't forget.
You will remember this game when you play it through. The only obstacle now is the outdated nature of the game. Many current stealth-action games draw from these but still they aren't these. Thief is very unique and a good achievement to know that you have played it.
Few minor hindrances in gameplay specific to it being outdated. but has a very minor effect on score.
95
Incredibly good value
shayhidedark
|
Sept. 8, 2013
|
See all shayhidedark's reviews »
As long as you can get past the fact that these games are rather old then you will find yourself having a blast in some of the best stealth games ever. My personal favourite of the three games is the more recent deadly shadows as it has a small open world for you to enjoy. However all though the other games are graphically, not as good, they contain a bit more of spooky and scary theme, and some how I feel that the old graphics actually help add to this. Enjoy...
81
Stealth genre
lok0812
|
Sept. 6, 2013
|
See all lok0812's reviews »
This Thief Franchise pack sets the standards for all the stealth games in the future. The stealth mechanic of these games are top notch as it really emphasize the stealth and enemy AI. The shadow and the lighting worked very well together in the game. Gameplay wise is similar to the modern first person stealth games like Deus Ex. Even though the graphic is outdated fans who enjoy a good stealth game should dismiss it. This is a must get action game if you enjoy the stealth genre as well as understanding the story of Garrett for the upcoming Thief game.
90
Good
Bolo
|
Sept. 6, 2013
|
See all Bolo's reviews »
The Thief series is considered one of the best stealth series of all time. Thief 1 was a revolutionary title for it's time. The focus on stealth gameplay, the use of sound, and the ability to choose a stealth or action oriented approach was something that hadn't really been done before. Thief 2 stuck with the core gameplay of the first while adding new features and improving upon existing features. Thief: Deadly Shadows was developed by Ion Storm and for Xbox/Windows simultaneously. It sort of departs from the first two but is still an awesome game. They may not have aged as well as some other games but these are definitely classics that deserve a playthrough if you haven't played them before