SEGA Sports double pack
Description
This pack includes:
Virtua Tennis 4

London 2012
---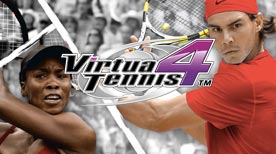 Virtua Tennis 4 allows PC gamers to experience the same thrilling court action found in actual matches, featuring real-life champions such as Rafael Nadal, Roger Federer, Andy Murray, Juan Martin Del Porto and Caroline Wozniacki. In addition, tennis fans can create their own tennis superstar to take part in knockout tournaments and a brand new World Tour Mode where only the best will see victory. Lead your player in a quest for glory as you score victories in the most exciting international tournaments – bring the title home and be the next tennis star!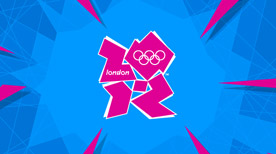 The Olympic Games are responsible for some of the most memorable scenes in sporting history. It's the global stage where dreams are realised, heroes are made, and moments that will be remembered for years happen right before your eyes. Now you too can create your own moments with London 2012™ - The Official Video Game of the Olympic Games. With new sports, new events and new gameplay modes, London 2012™ brings the worlds ultimate sporting event to life bigger and better than ever before. Take to the track, negotiate the Velodrome and dive into the deep end in stunning HD while you compete for the pride of your nation. Hone your skills in the Olympic Games mode, and play with or against your friends and family in a variety of multiplayer modes. Create your own golden moments, only with London 2012™ - The Official Video Game of the Olympic Games.
Customer reviews
83
Great pack!
drafek
|
Sept. 9, 2013
|
See all drafek's reviews »
This is a great pack, I haven't seen london 2012 anywhere cheaper. Virtua Tennis 4 is a great realistic tennis game, sometimes when I play the game I just feel like I'm playing real tennis, the graphics are amazing. The multiplayer seems alright, but I haven't played it that much. The controller support is done well. London 2012: In this game you're on the olympic games in London. You can do alot of sports, and 45 events! There also are alot of challenges. And ofcourse alot of gamemodes Olympic Games, Events Mode, Party Play and Online mode. The graphics in this game are amazing, in my opinion they're a little bit better than Virtua Tennis 4. The gameplay is done well, but there are a few glitches in this game. This pack is worth every penny!
82
Best sports game
lok0812
|
Sept. 8, 2013
|
See all lok0812's reviews »
This package contains one of the best tennis game ever created. Virtual Tennis 4 gives the player one of the best realistic feel of tennis matches. From different types of courts to different types of tennis players, each of these variation is unique from each other and each player might have advantage in a certain court compared to others. Then you have the Olympic game from 2012, a giant collections of sports in one game letting the player to choose which countries they want to represent in and have any events and gameplay mode. Best of all, with the game you can create your own events and it supports multiplayer via online. Definitely great titles to get if player interested in sports and want something differnet asides from the usual EA and 2K.