Omerta: City of Gangsters Pack
Description
This pack includes:
Omerta: City of Gangsters

Omerta: City of Gangsters - The Arms Industry

Omerta: City of Gangsters - Damsel in Distress

Omerta: City of Gangsters - The Con Artist
---
Omerta - City Of Gangsters puts you into the boots of a fresh-from-the-boat immigrant with dreams of the big life. Work your way up the criminal hierarchy of 1920's Atlantic City, starting with small jobs, recruiting new gang members and expanding your empire by taking territory from other mobsters. Establish your own crime syndicate and become the de facto ruler of Atlantic City!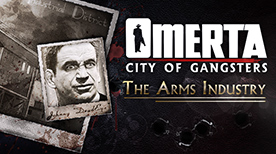 Deadeye Hastings is a notorious marksman killer and a crafty thief. He has served a decade in jail in England and the royal authorities were relieved to find out that he departed the islands to become a problem for the US government.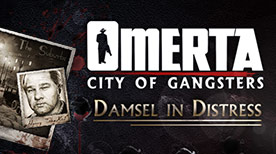 Henry McCarty had the unremarkable childhood of a typical Texas farm boy. Henry was a hot-shot and a rascal and not so much fond of his father. When the old man lost the McCarty ranch to the bank, the young Henry finally rebelled and took off to seek his own fate.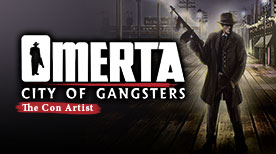 New Jersey, February 1919. A young woman claiming to be Anastasia Romanov disappears after raising a considerable sum of money from local Russian immigrants who supported the royalist regime in Russia. The police suspected a con scheme but the very people that gave the money truly believed that the self-proclaimed Romanov has gone into hiding because of Soviet spies threatening her life.
Customer reviews
81
Good
Bolo
|
Sept. 6, 2013
|
See all Bolo's reviews »
This is the most modern and probably the best gangster style sim I've ever played. I never really enjoyed Tropico but I would certainly look forward to seeing more sequels DLC etc for this game. Fantastic gamestyle and the combat is fun. Feel the games industry lacks good quality gangster games which besides GTA series needs more of the genre. It especially needs some 20s-40s era gangster games. This game represents the start of some hopefully other great gangster sims. I'd buy all of them if they are on par with this one!