At Green Man Gaming we work hard to bring a massive range of games to gamers at the best price possible. Our aim is to ensure you get a good deal on the games you want to play, and we thought you might be interested to find out how well we've been doing.
Over the past 12 months Green Man Gaming customers have saved in excess of $27,000,000 on their games by shopping with us across 3.4M games sold. You've redeemed 603,000 vouchers that have given discounts on everything from Assassin's Creed to XCOM, and we're just warming up for the biggest releases of the year.
In the same time we've given in excess of $5,000 of store credit to gamers who have written reviews, with the number increasing every day. If you're willing to spend some time explaining to other gamers what's good and bad about the games you play, we'll reward you – just check the reviews section of every game page in the store.
Thanks to the members of the Green Man Gaming community we're working to improve the range of games we offer based on the games you already play, and where you invest most of your gaming time.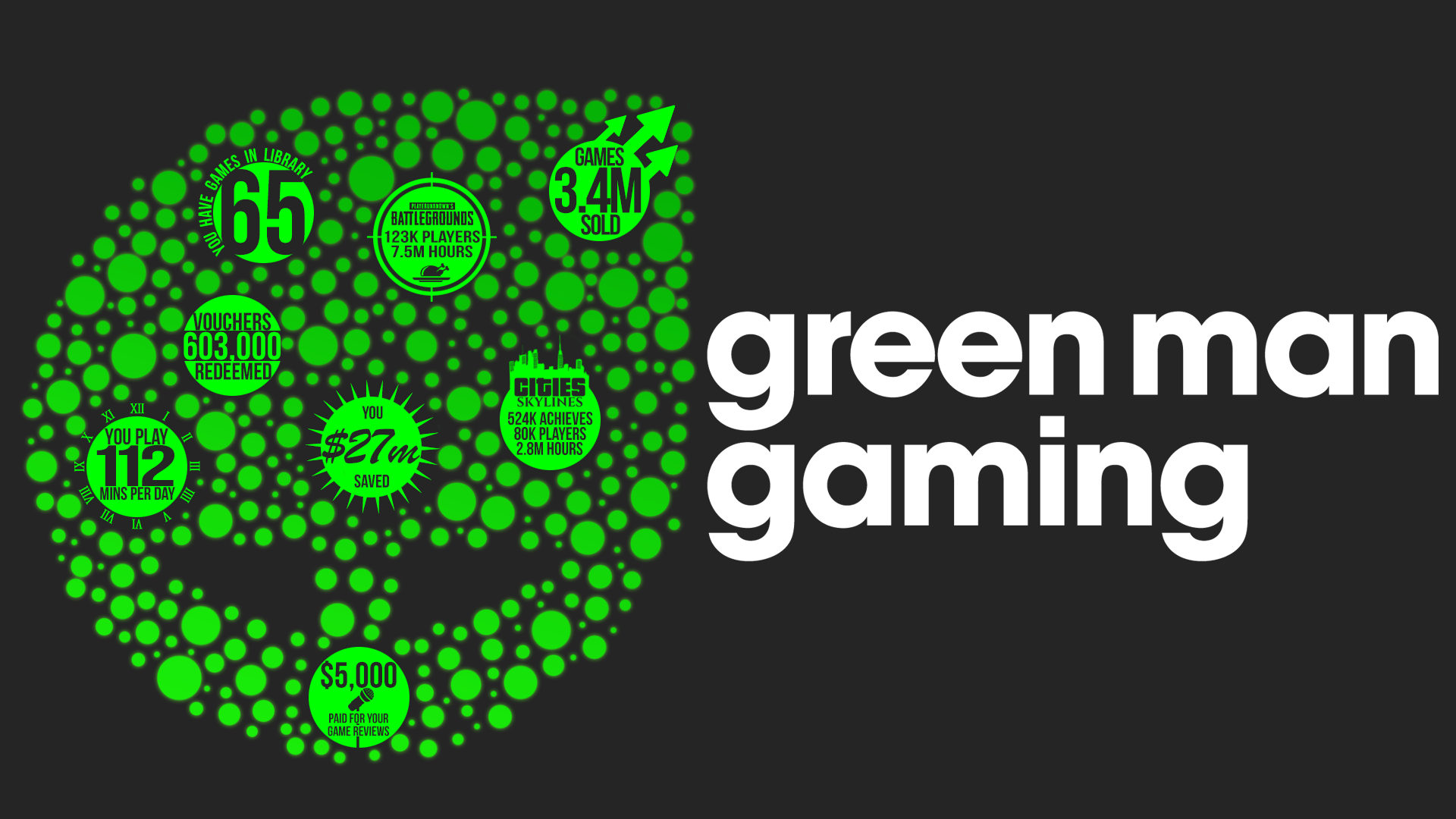 A Green Man Gamer plays for 112 minutes every single day. Yup, you're hardcore. Chances are you've got at least 65 games in your library and we've a hunch you already know what you want next.
To pick out just two of the most popular games you play, Green Man Gamers have earned over 525,000 achievements in Cities: Skylines playing for more than 2.8M hours. Meanwhile in PlayerUnknown's Battlegrounds you've been in the hunt for 7.5M hours and climbing rapidly.
So we just wanted to say thank you.
We are, you are Green Man Gaming.