Our Green Man Gaming Community is growing every week, and every week we see lots of your comments, replies, and posts on our community site, and each week we get great responses to our questions, to our polls, and just generally!
So it's time to recognise some of the wonderful comments we get. Each week we'll choose one comment that we've received that week, and we'll highlight it here. One shining star, the best of the best, the comment that made us laugh most, that made us think most, that made us feel good about humanity.
Here's this week's Best Comment!
Star Trek Film List
So we've been ranking things, as a test, this week. One of the things we ranked was the entire Star Trek film series!
Star Trek fans though, they have opinions. Here's what GMG user Folkjohn had to say about this attempt to rank them: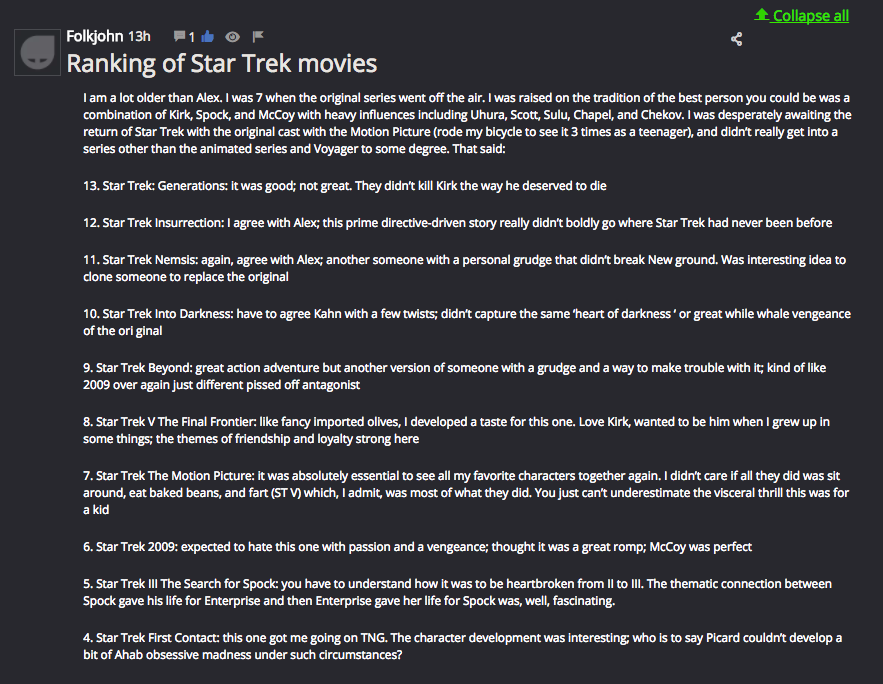 It's great to see a rebuttal with such work put into it, and even if we disagree on rankings this is a damn good reply. Thanks Folkjohn, this is our COMMENT OF THE WEEK!
Next week, it could be YOU!
For previous weeks, check below!