Our new community has launched! We're here to let you know what you should do first to get connected and start reaping the benefits of being a part of the Green Man Gaming community.
Avatar and Bio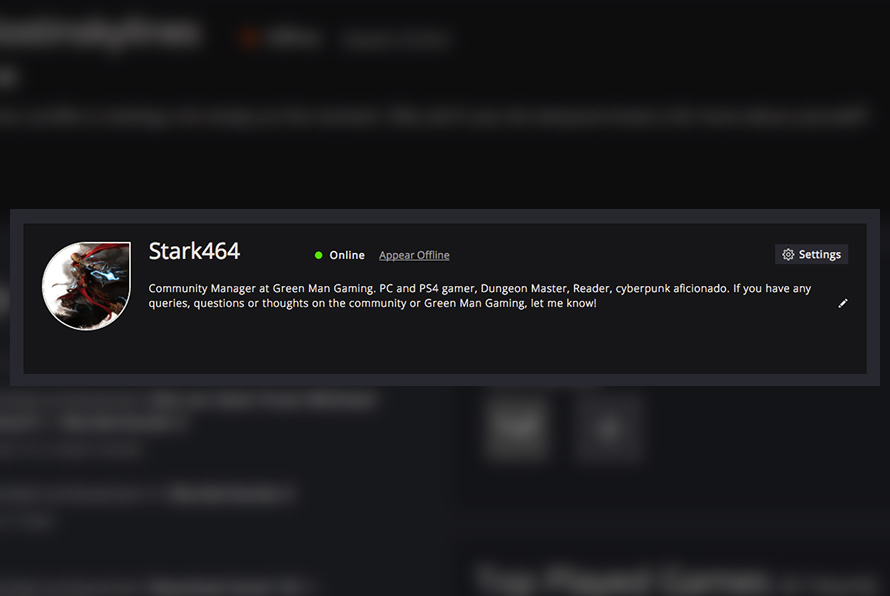 Firstly, you'll want to set up your avatar portrait, so go ahead and upload your favourite picture on your profile page. Then, why not introduce yourself to anyone who visits your page? Some community members list their hobbies, some describe their awesome PC build, but since this is a gaming community why not mention your preferred gaming platform, favourite and current games, and when you normally play.
Linking Steam and Twitch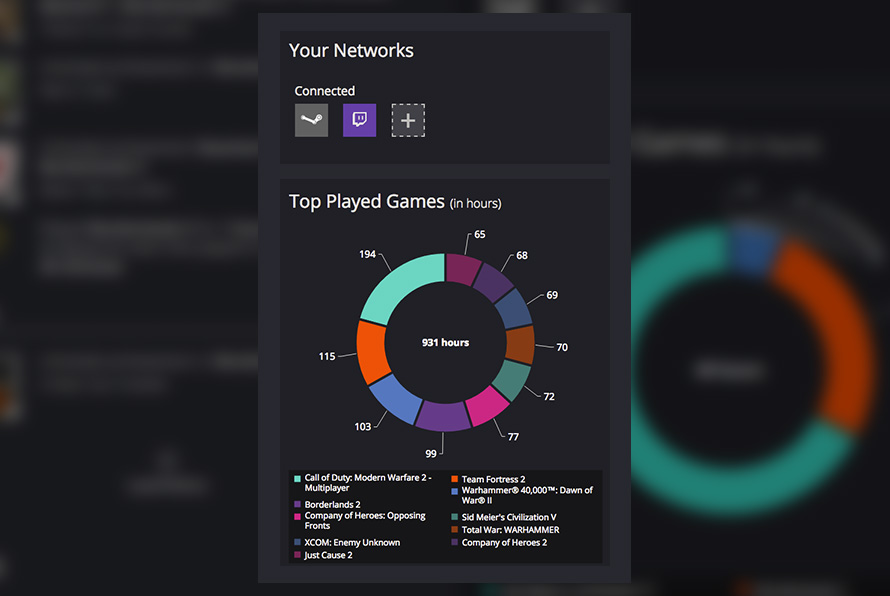 Next up, you'll want to see all your beautiful stats on your profile page. To do this, click the Steam icon on your profile, and it'll link in all your info! Now you can stare in shock at exactly how your gaming activity is allocated, and no doubt remember a game long forgotten about – one that you really should go back and finish at some point.
You can also connect your Twitch account. This will allow people to go to your Twitch page! But don't worry if you don't want to, you can still watch and join in with channels you've opened from any game page.
Channels and Like/Watch/Report Posts
Once you've set up your account, time to go to the Buzz! On the right hand side you can see all the channels. These filter the Buzz to certain topics. To view all at once, simply go to the 'All' channel. Oh and whilst you're there, feel free to go to the 'Introductions' channel and let people know who you are!
You can start posting your own content right away. Text, video, images, you name it. If you want to interact with other people's posts, go ahead! You can do that by clicking on the icons next to their title. You can give it a 'like', you can 'watch' it, which means it'll appear in the 'My Feed' channel, and finally you can also 'report' posts as spam. These will be flagged for examination by moderators.
Sending a Private Message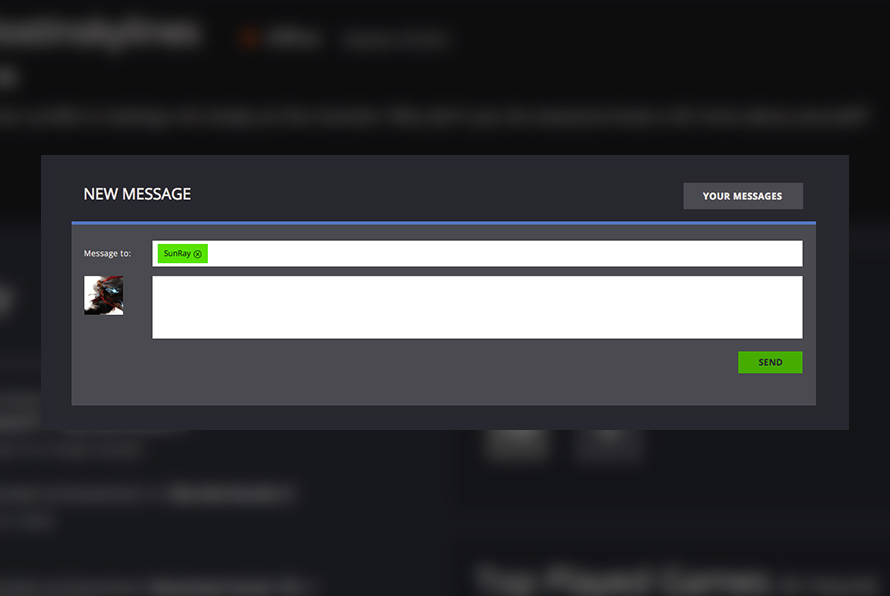 Once you start making friends, you may want to send a private message to another user. Useful if you want to send a new friend your details, or need to talk to a moderator. You can go to the user's profile page and click 'Message'. Alternatively, if you know their username you can go to your Private Message screen and send them something directly!
Blog and Newsroom
If you want the latest news and games insights, as well as some very entertaining reads, then you should check out the Newsroom and Blog pages, respectively. In fact sometimes the news is entertaining and the blogs are insightful, either way, we recommend you check them out and leave a comment to join in on the discussion! Comment threads for content will automatically end up in the buzz, so even if people don't look at the same page, they can still respond!
Game Pages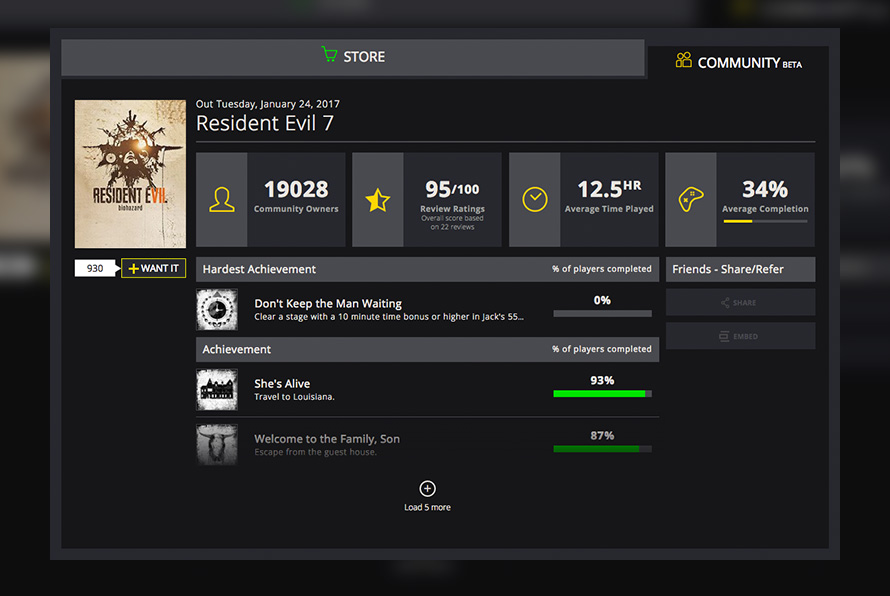 So you've read a fascinating article about a new game, you're checking it out on the store page, and now you can click on the Community tab and check out all the collated info from everyone's connected accounts! You can see how many Community members have the game, what the average review from them are, and how many people have which achievements! Its all there, ladies and gentlemen.