Saudações Jogadores
Pozdrowienia graczu
Grüße Spieler
Saludos Jugadores
Greetings Gamers
Our engineers come from all over the world but our emails have always been in English. This week we have released some code that allows you to get emails in different languages. We have done a soft launch so it will only work for a few of you and we are only starting with a few of the emails and languages for now. In your accounts page you will see a new field called Language Preference.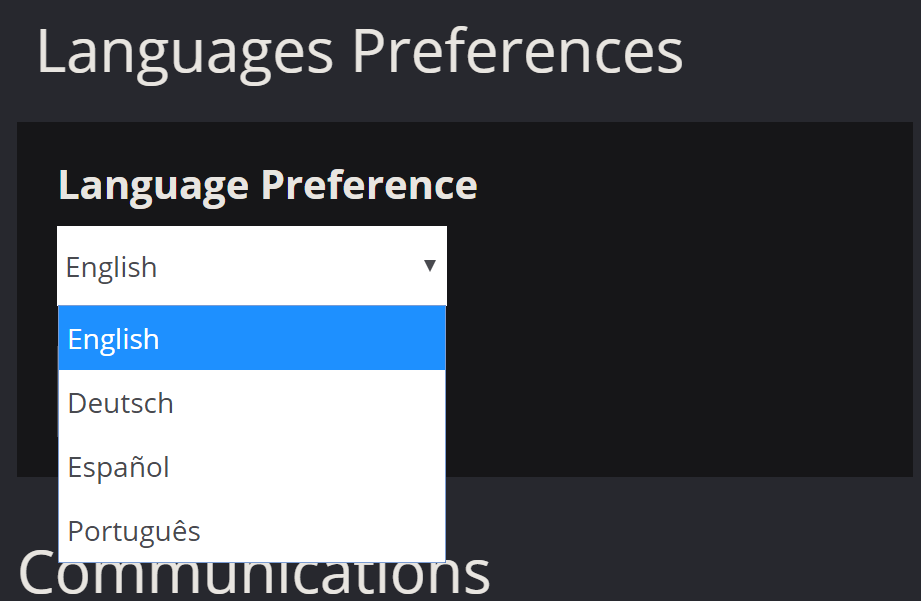 When new users sign up, we first check to see if you are visiting the uk site or a language specific version and default your account to that language. If you are on the generic https://www.greenmangaming.com/ website (instead of https://www.greenmangaming.com/de/), we check your web browsers language preference. Your website by default always tells us the language in a header called Accept-Language (https://developer.mozilla.org/en-US/docs/Web/HTTP/Headers/Accept-Language) .
If you were already signed up before we added this feature, we just check your Accepted-Language header and default your language to that. Although as a user you can change your language preference at any time by going to your account settings.
I hope you like the changes, see you in a couple of weeks.