This pack includes:
Legacy of Kain: Defiance

Legacy of Kain: Soul Reaver

Legacy of Kain: Soul Reaver 2
---
Take control of two powerful and highly evolved vampires: Kain, an all-powerful demigod, and Raziel, a demonic angel of death. Each equipped with a legendary sword, Kain & Raziel must battle through a world loaded with conflict and intrigue as they attempt to unravel their destinies and defeat the dark forces that seek to condemn their world to eternal damnation.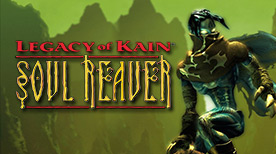 As Raziel, stalk the shadows of Nosgoth preying upon your former vampire brethren in your quest to destroy your creator- Kain. After being betrayed and executed by Kain, return to Nosgoth on an epic mission of revenge. A milestone in 3D adventure.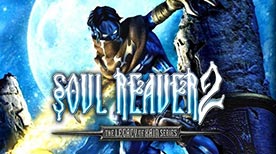 In this sequel to the critically acclaimed Legacy of Kain: Soul Reaver, reassume the role of Raziel, and travel back through the currents of time into various eras of Nosgoth's past in your relentless pursuit of Kain. Encounter new enemies as you unearth the mysteries of Nosgoth's ancient races, and expose the schemes behind the corruption of the Pillars, and the vampire genocide.