Huge Lifeless update (V 0.7)
On September 1st, Lifeless is going to receive a rather large overhaul. Patch 0.7 is on its way and it's going to include everything from new music and sound to NPCs!
Currently, Lifeless includes: two rival factions (the mental cannibals that are the Spartan Phalanx and the noble Nova Guard), an exiting combat system -complete with brutal melee, densely packed/interesting environments, very dangerous zombies (90% of players dies within the first 10 minutes), and the need for survival (you don't want to starve to death before the zombies get you)!
New features in 0.7
Patch 0.7 which is inbound shortly (September 1st) will have the following new features included. Join the discussion on our Steam Forums.
SKILLS
---
One of the biggest changes in this update is the addition of skills! They allow the player to progress through a tiered skill system and lets player gain abilities that are impossible to do otherwise.
Get the Flare skill and help your team with tactical pinpointing of objectives. Or get the grenade skill and blow your opponents up! It's your choice!
NPCs (BANK, TRAINER, ETC)
---
The addition of NPCs bring a lot of life to the safezones. Talk to the Banker to store your items, train your skills at the trainer or why not sell some items to the merchant for scraps?
Become the next entreprenour of Stillwater Bay!
SAFEZONES
---
Safezones is your home. It's where you can be safe from the savages that prey on your faction members. It's where you can trade, learn new skills and repair items.
Protect it with your life.
NEW ZOMBIE, THE SCREAMER
---
A new threat has been sighted in Stillwater Bay...
It's not like anything we've seen before...
Be careful out there!
PVP EVENT
---
Occasionally a mysterious box of supplies is dropped.
Help your faction grab the box, and carry it back to your safezone for a faction-wide reward!
ECONOMY
---
No proper game is a game without an economy, but what would the currency be in a world like this? Well SCRAPS of course! These can be gathered in the world or by selling items to your local merchant!
Make some money guys!
NEW WEAPONS
---
One of the most requested things were more guns! We are happy to oblige...
You will now be able to find an AK-47, Desert Eagle, MP5, 1911 Pistol and a Bolt action rifle.
REPAIR AND DURABILITY
---
Repair your items at your local merchant in your safezone, for only a handful of scraps!
NEW LOOTSPAWN SYSTEM
---
The loot spawn has been a bit all over the place. We have therefore developed a completely new loot spawning system that allows for MUCH higher accuracy once fully implemented.
This will take some tweaking, but the base of this system allows us to grow and after lots of testing to make the game much more balanced than it is today!
UPDATED USER INTERFACE
---
The User Interface in the game is now much less obtrusive and much cleaner.
UPGRADED LIGHTING
---
We upgraded the lighting ingame, which in turns upgrades the graphics! Hope you like it!
MORE SOUNDS
---
Every game needs proper sounds, so we spared no expense in the sound department! Loads and loads of new sound effects and music has been added to the game!
Current features
We can't forget what is already in the game!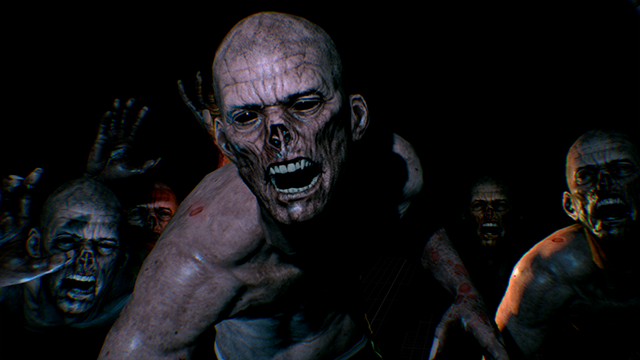 ZOMBIES
---
We have dangerous, responsive and well developed zombies. It's our main focus for a lot of the development!
We take pride in the fact that 90% of people die in the first 10 minutes of gameplay, our zombies WILL kill you if you underestimate them.
FACTIONS
---
Lifeless has 2 factions, the Nova Guard and the Spartan Phalanx.
Are you a crazed maniac? Then Spartan Phalanx is for you. Do you believe in a cure for the virus? Nova Guard welcomes you!
LEARN TO SURVIVE
---
Find supplies, collect equipment, keep yourself fed and healthy to stay alive! Would be a shame if hunger got to you first!
FIGHT FOR YOUR LIFE
---
Brutal, melee-focused combat means you have to get up close and personal if you want to save ammo.
INTERESTING ENVIROMENTS
---
Stillwater Bay is a densely packed, smaller map with many more points of interest instead of huge vast areas that don't have anything else but fields and boring terrain.
The days of running simulators are over!