E3 2018 is fast approaching, and we'll be bringing you the latest news, trailers, and all the info you can handle throughout the conference so you have everything you need to be able to point at your screen and go 'shitballs, that looks amazing' as your family clusters around the warm glow of your computer.
But that's not all you can do, we at Green Man Gaming are living on the cutting edge of entertainment technology, and that's why we're proud to announce our E3 2018 Bingo.
Whether you're watching E3, reading our articles and news, adding games to your want-lists so you're ready to get announced games as soon as they're out, or just lying back in your comfy chair and letting the news wash over you, you can play along at home with our futuristic E3 2018 Bingo technology.
Simply print out this Bingo sheet and mark off everything that happens. Play with your friends, play with your family. Play with your dog who's been wanting to play Bingo with you forever but you never take them, for shame.
Just don't play on your computer, because we don't want to be responsible for thousands of people smushing their monitors with their hands.
So here it is, the newest and greatest addition to E3 2018, our E3 2018 Bingo of Joy: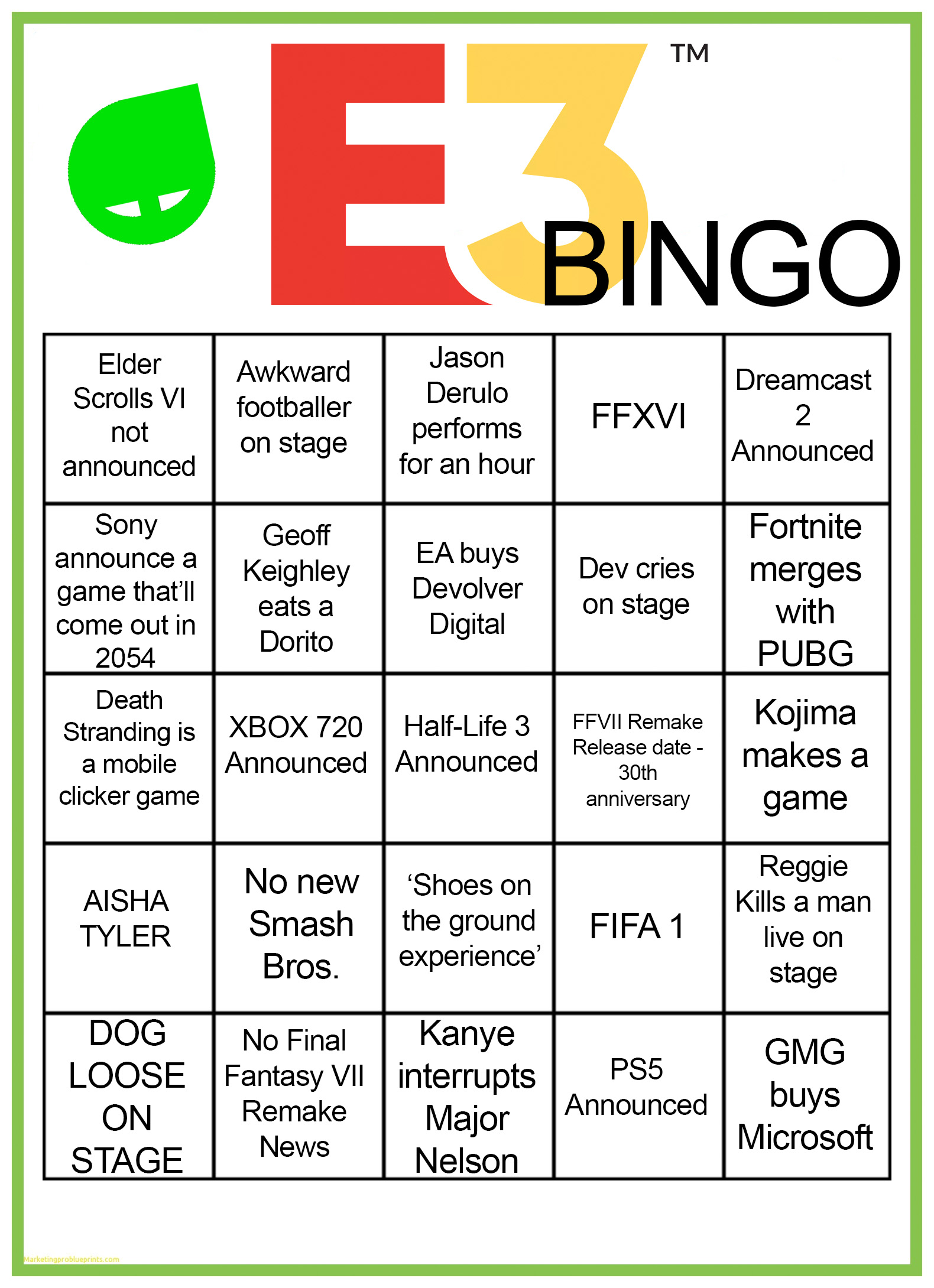 Fill out a line and you can win big, i.e. you can win the satisfaction that you filled out a line. Shout 'house' and scare your loved ones as you play E3 2018 Bingo at home. Just remember our warning above; do not try to prod your screen or mark things off with a pen without printing it out first.
For more E3 2018 news, updates, and more, follow our E3 2018 tag on our blog – we'll be giving you all the essential info for every single conference and game throughout the whole event.