We've got dinosaurs on the brain this week, with Jurassic World: Fallen Kingdom out in cinemas, and Jurassic World Evolution just released! Not to mention it's 25 years since the first film hit our eyeballs! So in honour of this long standing franchise, we've ranked our 14 favourite dinos from the movies. Avoiding spoilers, for there are many, we've excluded any information about the dinosaurs featuring in Fallen Kingdom.
#14 – Dimorphodon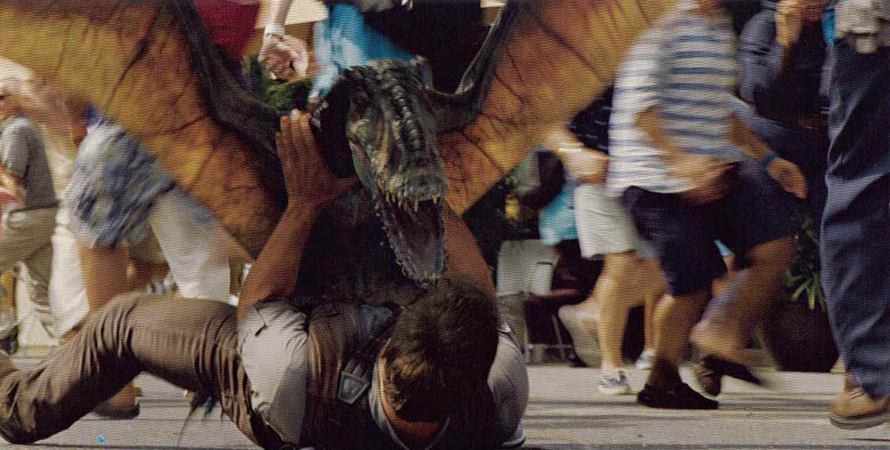 Dimorphodon, those strange flying beasties that look a bit like someone stuck a T-Rex head on a Pteranodon. They only make a brief appearance in Jurassic World, helping the Pteranodons terrorise the visitors after escaping their cage. This didn't impress our dino rankers, and they fell to the bottom of the pile.
#13 – Indominus rex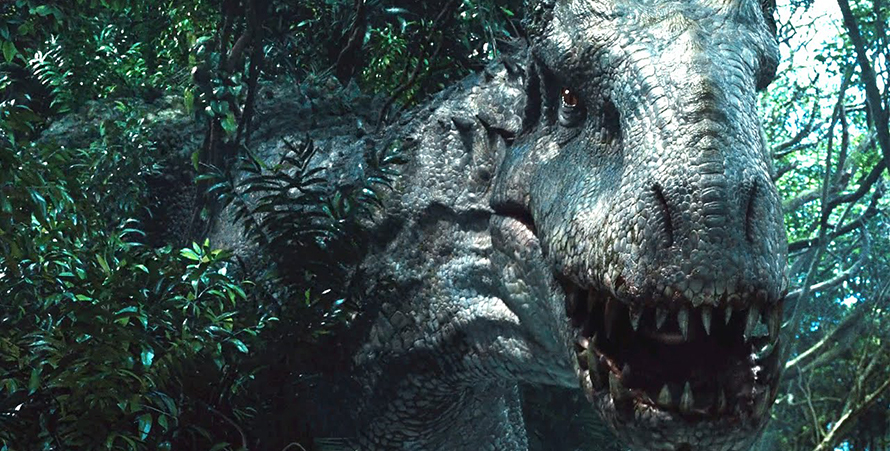 Indominus rex. A hybrid dinosaur created by none other than Henry Wu, it is the only completely fictional dino on our list. The main baddie of Jurassic World, she destroys the park, eats people and generally causes havoc. She's finally stopped, and is beaten down by a tag team of T.Rex and Blue, before being drowned. But no matter how cool she is, we just can't get over that she's not real.
#12 – Pachycephalosaurus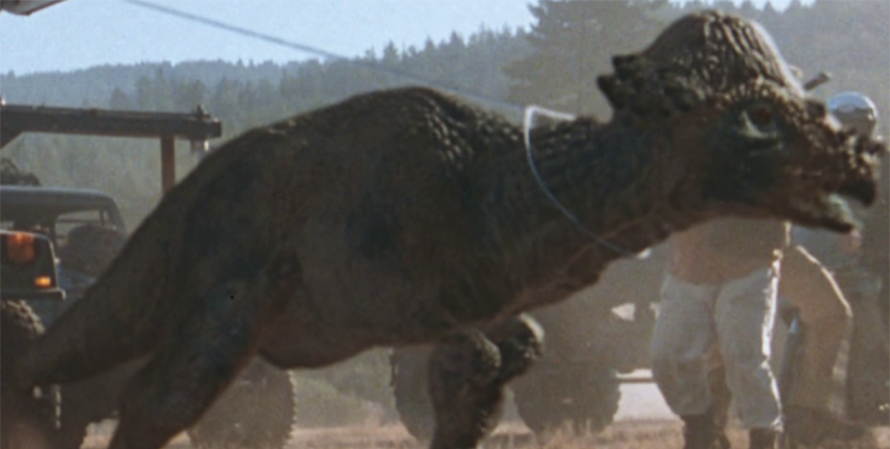 Pachycephalosaurus. Dome-skulled headbutting dinosaurs that unfortunately didn't play much of a part in the series, aside from the break out of containment in the second movie, charging down the hunters. They weren't about enough to make much of an impact, but we enjoyed their antics while they lasted.
#11 – Dilophosaurus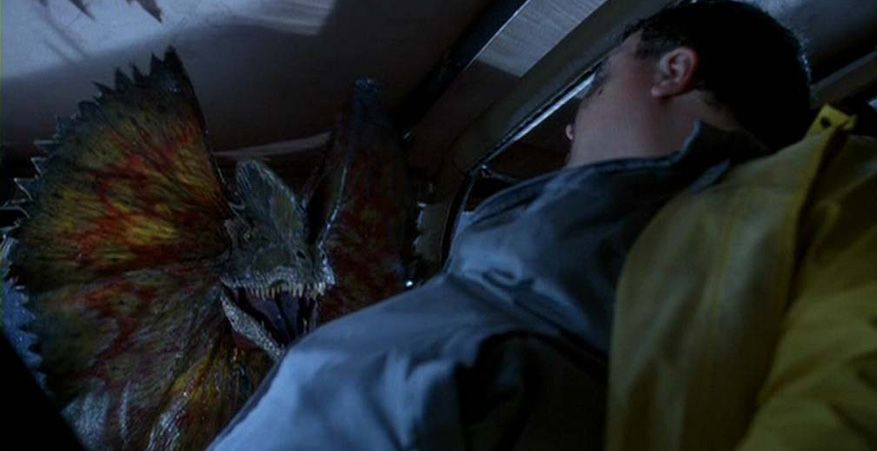 Dilophosaurus is incredibly well known for it's encounter with Dennis Nedry in the original Jurassic World. This gunk spitting, frill ruffling, hissing creature made a real impact, refusing to play fetch and following Nedry into his car, before eventually blinding him and… well, everyone knows what happened after that.
#10 – Spinosaurus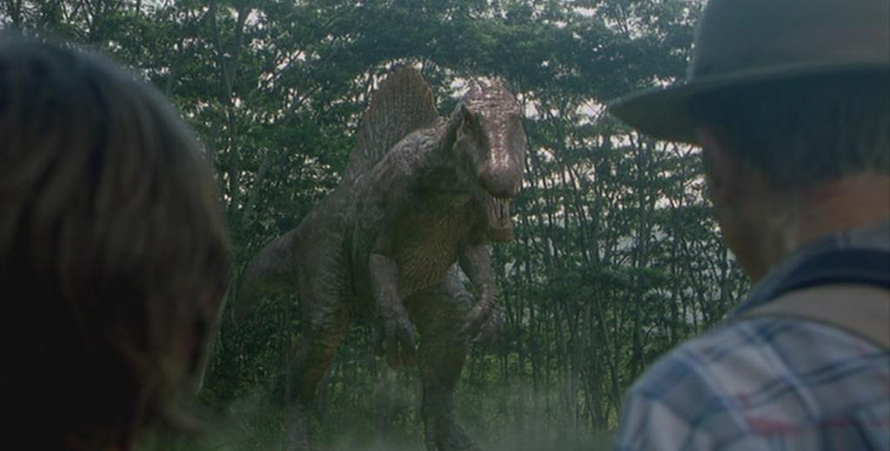 Spinosaurus (along with the Velociraptor) is the main antagonist of Jurassic World III, and is a horrible semi-aquatic nightmare. Known to be larger than a Tyrannosaurus rex, we got to see it kill one in this movie. It's unknown what happened to the Spinosaurus by the end of the movie, and we're still losing sleep.
#9 – Mosasaurus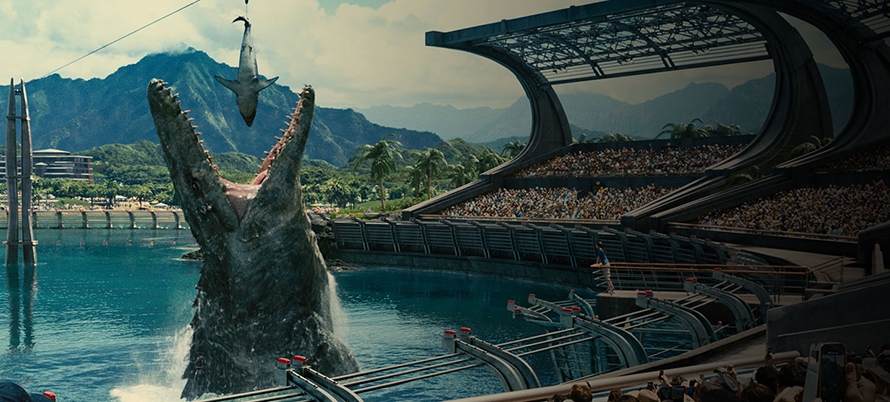 The only fully aquatic dinosaur on our list, the Mosasaurus appears only in Jurassic World, as the giant prehistoric killer whale. The Mosasaurus features in a feeding show, early on in the movie, and is responsible for drowning the Indominus rex at the end. This definitely won this huge beast a lot of points, and made for some epic movie moments.
#8 – Pteranodon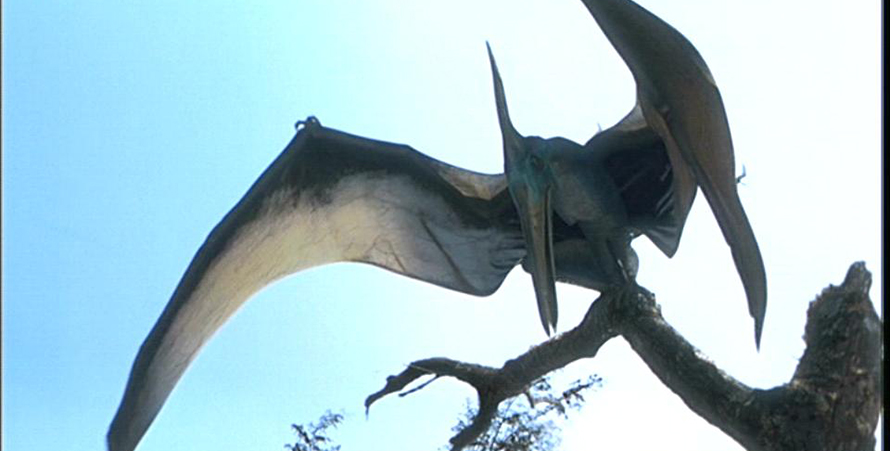 Pteranodon, the more popular of the two flying dinos on the list, their most memorable showing was Jurassic Park III, and the giant bird cage where they attacked Dr Grant and the others.
They also turn up in Jurassic World, where they (and the Dimorphodons) attack the tourists, and created the margarita man meme.
#7 – Compsognathus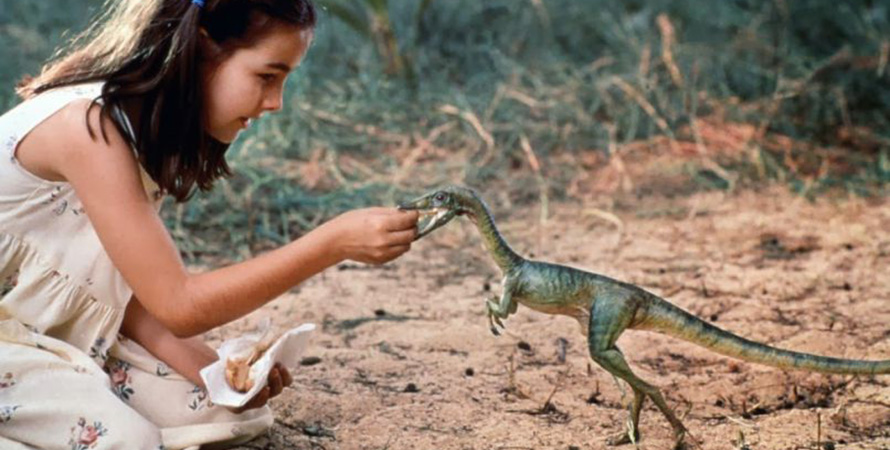 Compies! Tiny little beasts, seen all over Isla Sorna. Moving in packs, they team up to take on Dieter Stark after he tases several of them. It might take them a few attempts, but they take him down eventually, even if they do start on a ham sandwich and little Cathy. She survives their attack, but Dieter does not. They're too cute not to like, even if they are a bit vicious.
#6 – Tyrannosaurus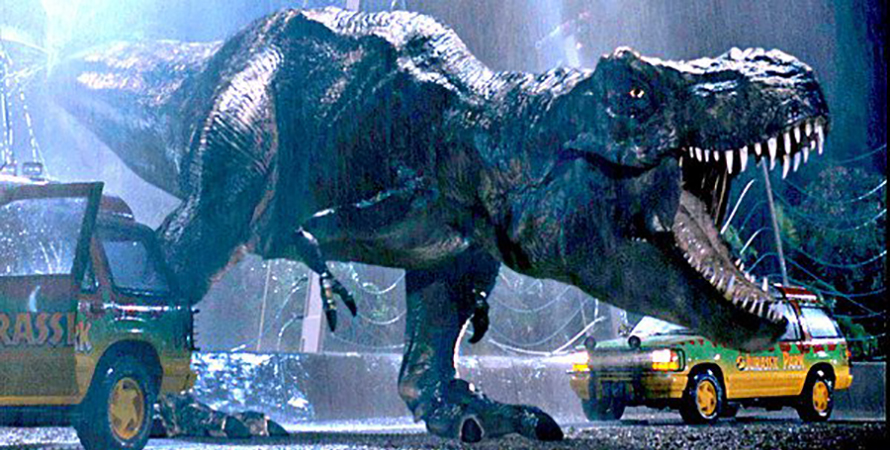 The Tyrannosaurus is arguably one of the most famous dinosaurs in the Jurassic Park series. A very mean, very bitey, very large dino, the T-Rex is a staple of the series. From eating the goat in Jurassic Park, to taking on the Indomidus Rex in Jurassic World, it's been in every movie, eating whatever humans and dinosaurs it can get it's tiny hands on. We get to see mum mode engage in The Lost World, and see that T-Rex does know the meaning of teamwork in Jurassic World. The Tyrannosaurus is well loved, but pipped to the post by our top five.
#5 – Gallimimus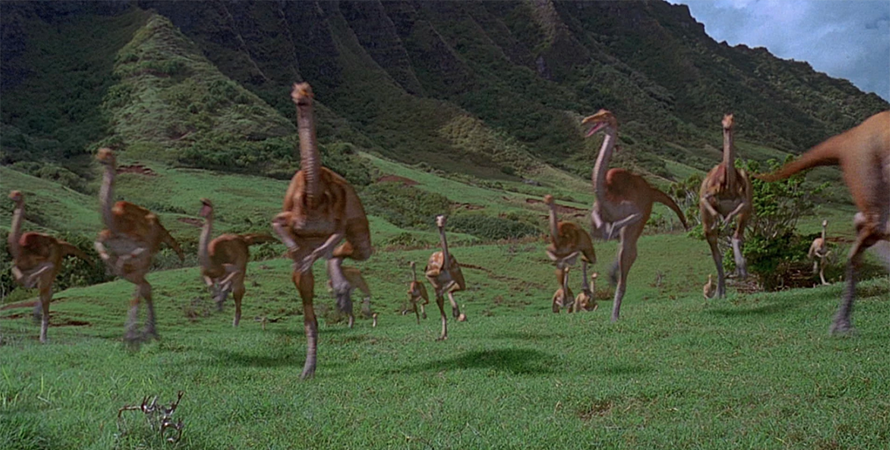 The Gallimimus flock are encountered by Dr Alan Grant and the Murphy kids when they're fleeing from the escaped Tyrannosaurus in the first movie. There's something incredibly elegant and charming about these dinos, and even something quite moving in how they all try and escape together, really highlighting how some birds definitely came from dinosaurs.
#4 – Triceratops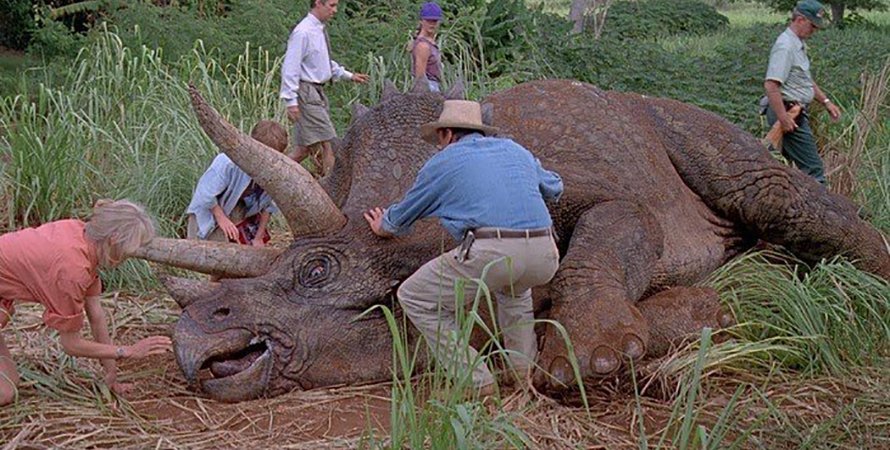 The Triceratops is a popular dinosaur, but does not have any major roles after the first film. Ellie looks after a poor sick Triceratops in Jurassic Park, even going as far as getting elbow deep in the Trikes droppings. We're all agreed that the Triceratops is a great dino, and it definitely needed and deserved more screen time.
#3 – Brachiosaurus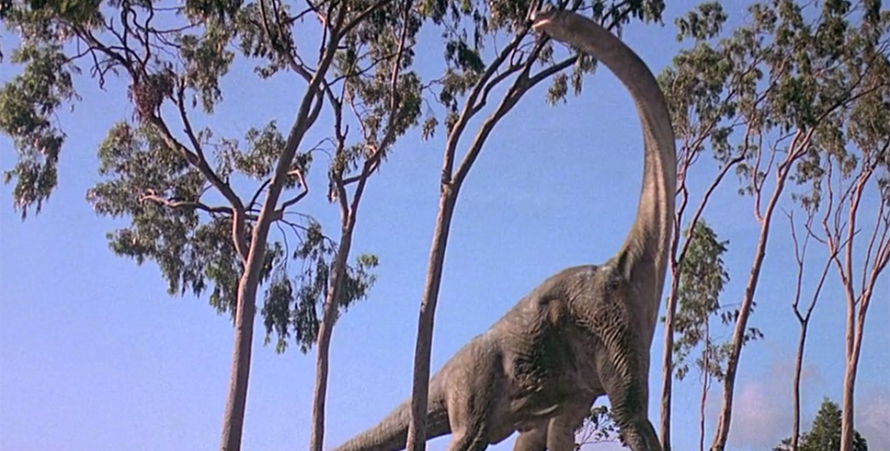 The Brachiosaurus has long been a flagship dinosaur of the Jurassic Park franchise. They are the first dinosaur seen on the Park, and in the movies, and it is one of the most magical moments in cinema. Gentle giants, they are seen at several points, pulling leaves from trees. They are feeding when Hammond's grandchildren wake in the tree, and one of these beautiful creatures sneezed on Lex after she tries to pet it the way her brother does. We love them because they're gentle, and maybe a little because of the sneeze.
#2 – Stegosaurus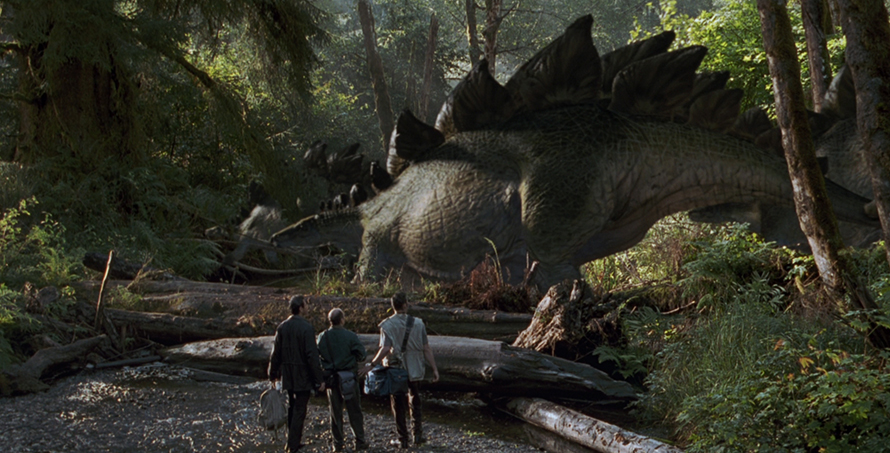 Almost making it to the top spot, is the Stegosaurus. It is unanimous that this is a great dinosaur. The baby Stego shown at the beginning of Lost World, who calls for it's family after Sarah spooks it with her camera, tugs at our heart strings, and the majesty of the herd took our breath away. These dinosaurs truly are a marvel.
#1 – Velociraptor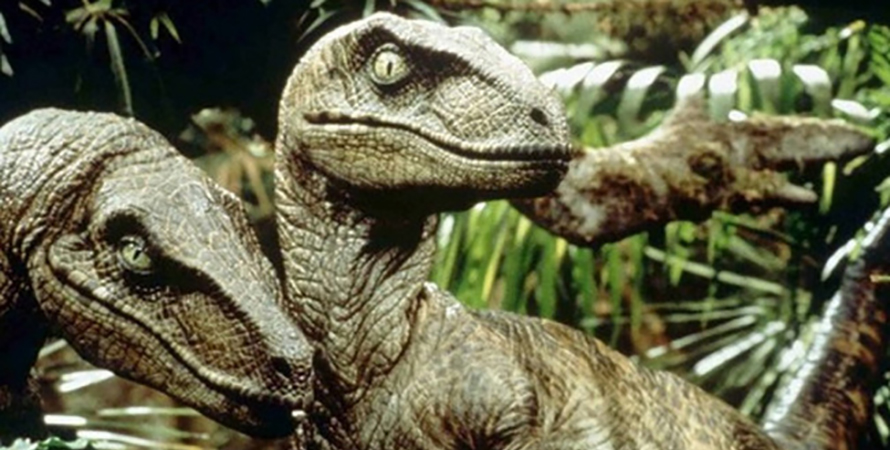 The velociraptor is one of the most commonly seen dinosaurs across all the islands. They are the most intelligent dinosaurs portrayed in the Jurassic Park franchise, working in packs, cornering their prey, and learning to open doors. They're defeated by freezers and gymnastics, but they still remain some of the most vicious dinosaurs in the series, with a special mention to Owen Grady's pack, Blue, Charlie, Delta and Echo, who even overcome the control of the Indominus Rex to rekindle their bond with Owen, and bring that big beast down.
They're our favourites for a reason, being both terrifying and completely loveable, and every kid (and adult) brought up on these movies had imagined having their own velociraptor. Some of us still do.
Those are our dinosaur rankings from worst to best. I bet we've completely nailed it and you agree 100% right? Well if not, let us know you're order in the comments.