Welcome to our beautiful, wonderful, exciting, competitions page! Here you'll find all the details of competitions we're currently running, so check back and check back often as we'll be updating and changing competitions regularly!
Good luck to all who enter, it's competitions time!
Want List It Giveaway!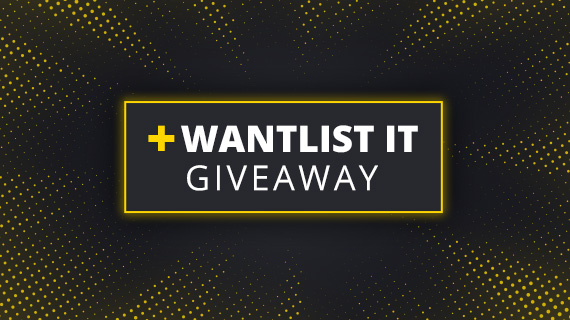 The festive season is coming and you want things, you want LOTS of things. How about a chance to get one of those things for free? Green Man Gaming is here to make your Want List Wishes come true!
Add a game to your Want List between 17:00 GMT on 07 Dec 17 and 23:59 GMT on 20 Dec 17. Then on the 21st of December we'll announce 10 winners, each one will win one of the games on their Want List!
So head over to our store and get adding games to your Want List and you'll be in with a chance to win a game you want, a game you need! Add now, check back on the 21st to see if you've won!
Add a game, add two games. Add a game you don't want, add a game you DO want, add something you hate, add something you love. Add three games. Look we really want you to use the Want List feature ok? And if we have to bribe you to do that, then by golly we will!
I am contractually obliged to tell you that the game I want most of all is Aporia: Beyond the Valley. So I'm going to go add that to my Want List.
Go on and add away, we won't judge you no matter WHAT you add to your Want List.*
*We totally will. The Wantlist It Giveaway will run between 17:00 GMT on 07 Dec 17 and 23:59 GMT on 20 Dec 17. Winners will be announced on 21 Dec 17. No purchase necessary. If a selected title is unavailable an alternate prize will be offered.
Win a key for DRG Initiative!
To keep up to date with all our giveaways, follow us on Twitter and give us a like on Facebook!
Follow @GreenManGaming