A masked vigilante has been seen roaming the streets of London. Helping out, picking up litter, and doing dramatic poses, this costumed crusader has the city abuzz. Who are they? What do they want? And how tight is that suit?

Worry not, concerned citizens. Green Man Gaming can finally reveal their identity. Introducing…The Green Gamer.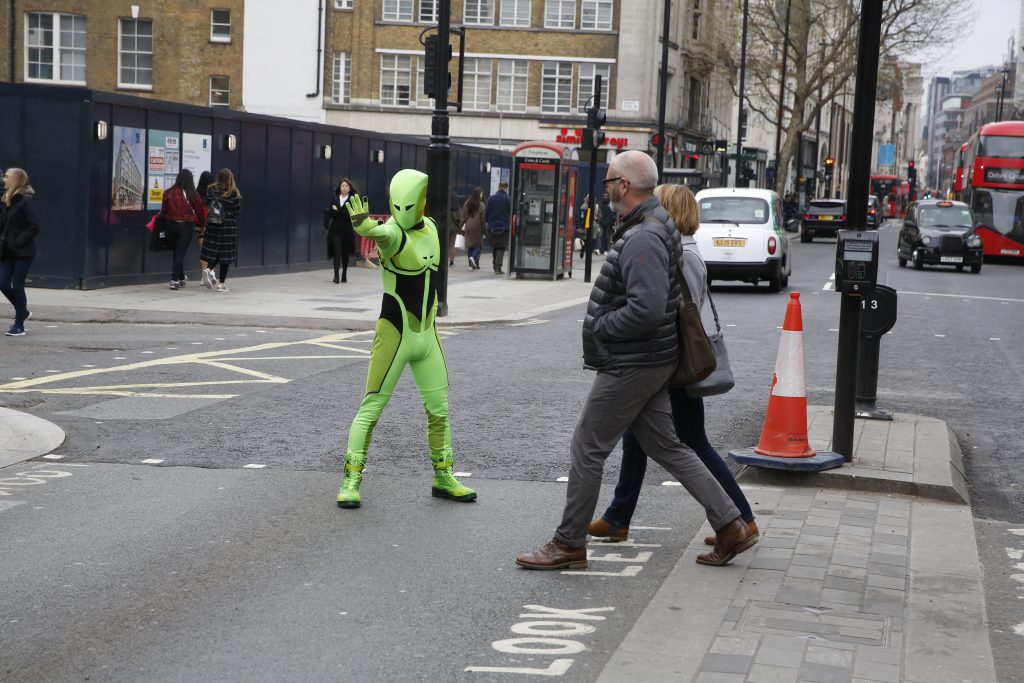 Green Man Gaming's new Director of Awesomeness has officially made their debut on the global stage. The Green Gamer is here to prove that gaming is good, once and for all. Showing off both responsibility and sweet moves at indie game celebration EGX Rezzed, The Green Gamer is a luminous sign of the spirit of Green Man Gaming.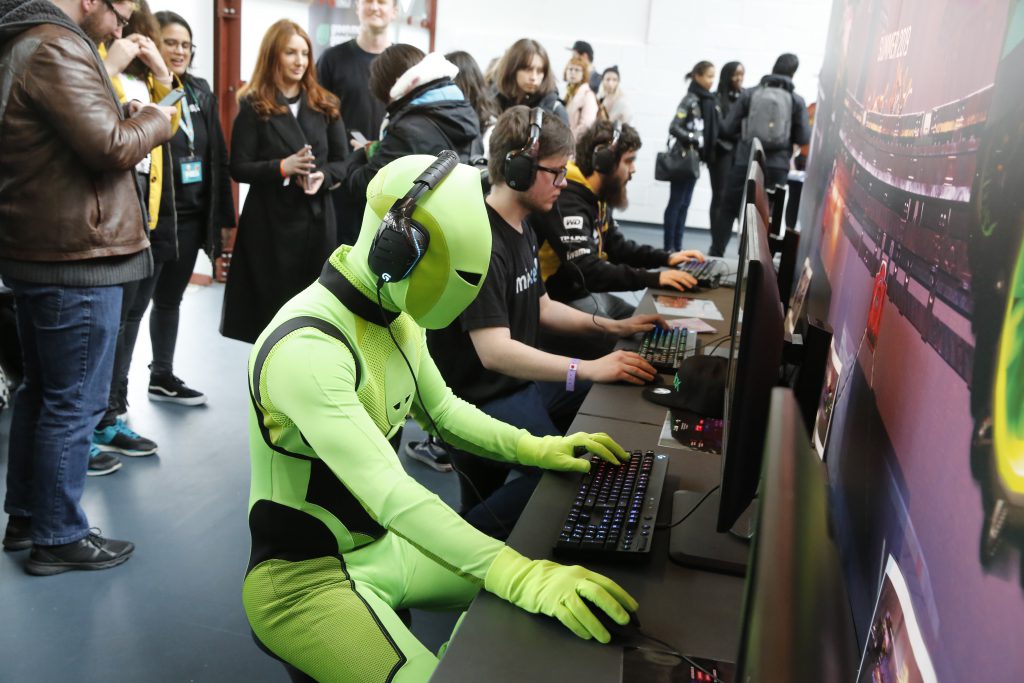 Also they're brilliant at ShockRods, challenging players at EGX Rezzed and winning most of the time.

Paul Sulyok, CEO and Founder of Green Man Gaming said of the masked hero: "We're excited to finally reveal our new hire. The Green Gamer represents everything our brand is about – gaming for good. We're a plastic free business and know that gaming in moderation can help with a range of physical, mental and emotional challenges, from PTSD and anxiety to enhancing the skills needed to train the world's top brain surgeons. This is the first time The Green Gamer has made a public appearance and you can expect to see a lot more of them this year and beyond."

If you see The Green Gamer, panic not. Simply take a picture and let the world know that The Green Gamer is here to help make gaming better than it's ever been.