Over the weekend, Kayley and I were lucky enough to attend MCM London Comic Con 2018 on behalf of Green Man Gaming. It is an amazing, huge-scale celebration of nerd culture where the best movies, TV, sci-fi, comics, cosplay, anime and gaming come together in a magical and unique 3-day event. We thought we'd share our highlights with you.
Cosplay
The first highlight of the event can be experienced even from beyond the walls of the Excel (the venue). It is very easy to pinpoint exactly who will be attending the event from the array of cosplay on show around London. On my journey, I encountered Spiderman, Captain America, and Doofy from Scary Movie amongst many other meticulously prepared costumes. Of course, once inside you'd be forgiven for mistaking the event as a chaotic film set, with people in costume everywhere you looked. Here are some of our favourite costumes from the day: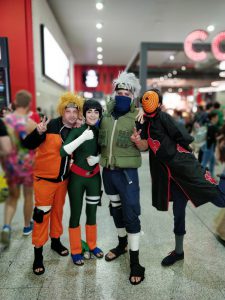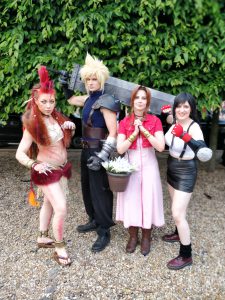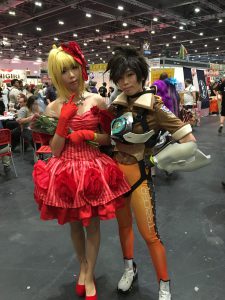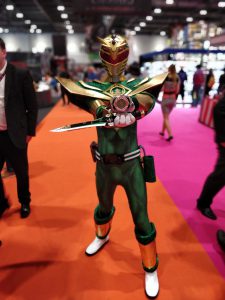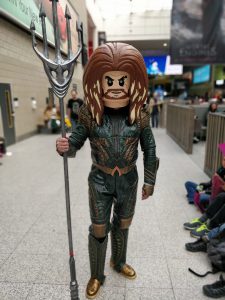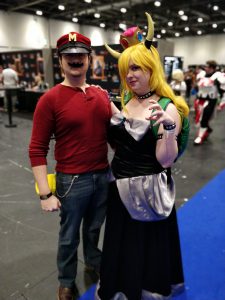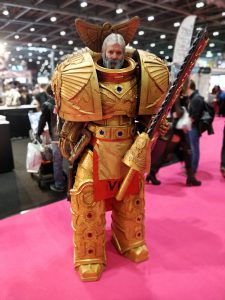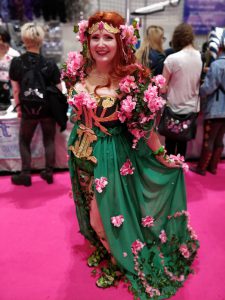 Streamers Connected
Streamers Connected occupied a large corner of the gaming area where we enjoyed meeting a number of YouTubers and streamers and the founders of the group, LTzonda and JoshBaked. Streamers Connected is a 9000+ community designed for everyone from streamers, YouTubers, designers, viewers and others who are interested in networking, collaborating and sharing. It was great to meet a few of the Youtubers and streamers signed up to our Green Team whilst we were there.
Bandai Namco – SOULCALIBUR VI and My Hero One's Justice
We were so excited to be able to play SOULCALIBUR VI and My Hero One's Justice given their recent release and their popularity on our store. We might have stuck around a bit too long getting stuck in. After Kayley defeated me a couple of times playing as Talim in SOUL CALIBUR VI and Deku (Izuku Midoriya) in My Hero One's Justice, I was determined to get my own back at least once playing as Chai Xianghua in SOUL CALIBUR VI and Momo Yaoyorozu in My Hero One's Justice.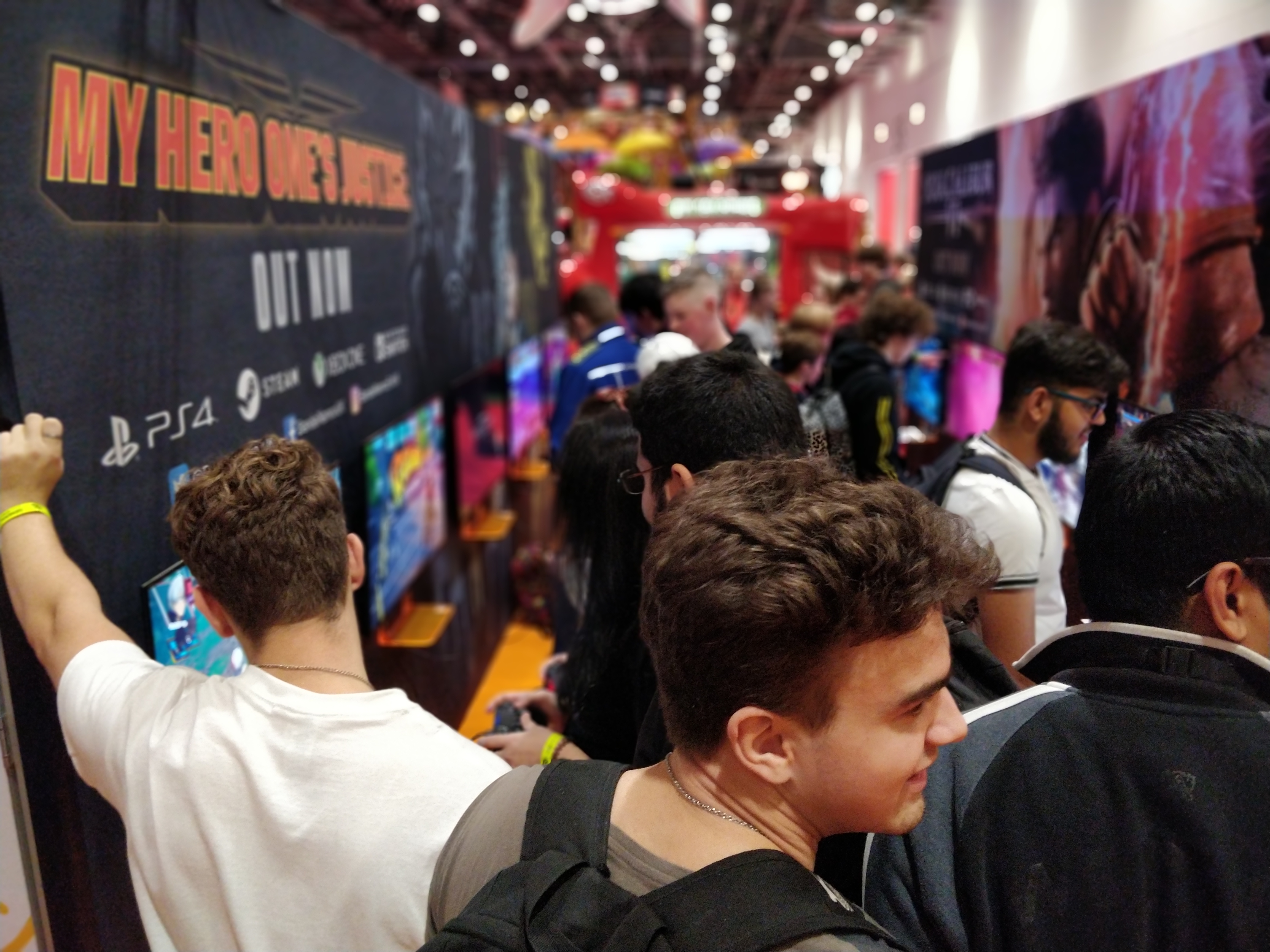 Tasty Food
A big part of Comic Con is the Japanese inspired food stands available. From takoyaki to onigiri, there is a real Japanese festival feel around the food. We enjoyed some Chicken Katsu Curry accompanied by the delicious ramune drink and some cute Japanese sweets. As well as the Japanese food stands there were little shops selling Japanese goods such as the beautiful chopsticks that Kayley bought. Walking around the event there were many other shops selling a whole host of anime, artwork, games merchandise, T-shirts, magazines and many more items that threatened to break our banks!
We had a great time at the event and hope those of you who were able to go did too! What parts did you enjoy most? Did you do any of the things we did too?