We are at Rezzed this week and yesterday we only managed to scratch the surface of the amount of games here! So here is a quick rundown of what both Alex and I loved about Rezzed day 1.
Alex M
I really enjoyed sitting down with David Dino from Sumo digital to chat about Snake pass and Snakes in general! We also got the opportunity to meet up with SOEDESCO, an indie publisher who has some fantastic games coming out such as AereA, 8-Bit Armies, World to the West and Earthlock. The sheer variety of art styles in the SOEDESCO booth was pretty mesmerising. 8-Bit Armies in particular was great, taking me back to the good old days of Command and Conquer.
I also got to see Gang Beasts in action again, which always hilarious fun, and I got to have a sit down with Tokyo 42 and Frozen Synapse 2 for all my cat and strategy needs!
P/S: If you fancy taking a look at Frozen Synapse (part of the sequel), we've got it in store.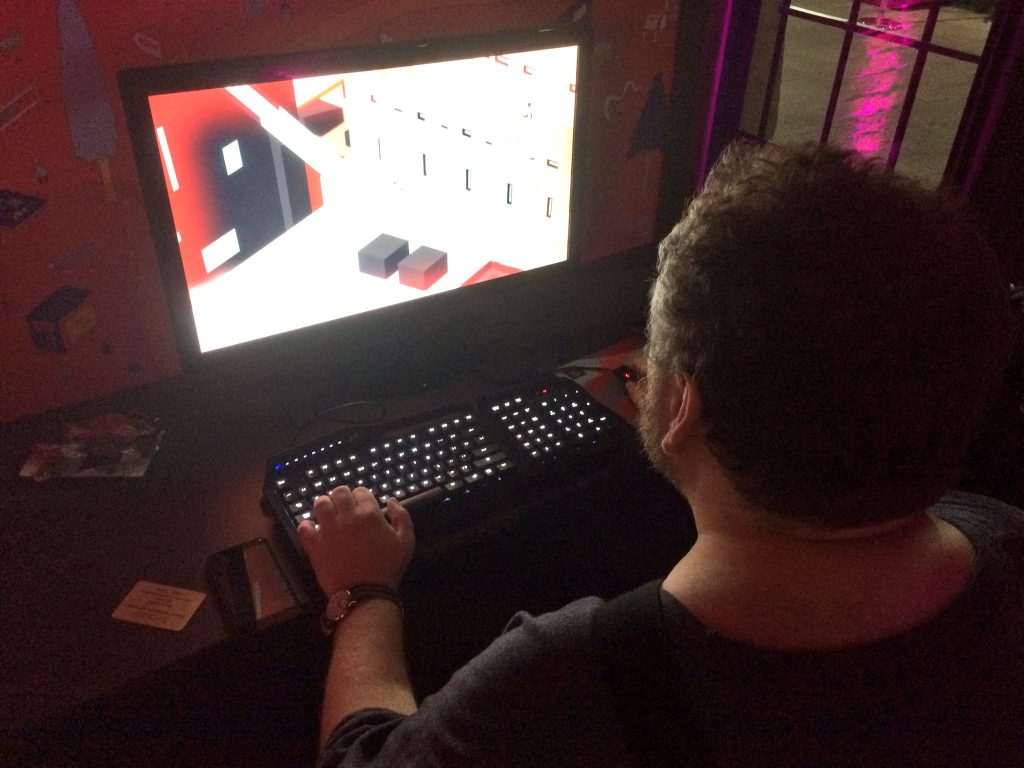 Rob
Much like Alex I loved getting to play a bit of Snake Pass. The developers have spent so much time on the game physics and it truly shows – you really do get the feeling like you're actually controlling a Snake. It was great to chat with David and get the low down on the game.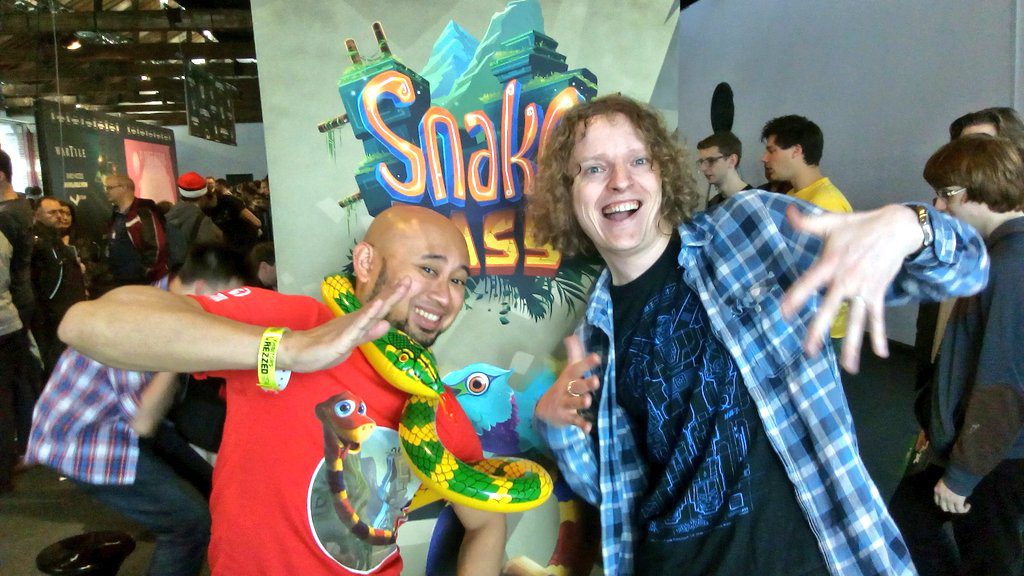 At the last minute I managed to go and watch the Eurogamer Q&A with Ken Levine (I'm sure you already know who he is but, just in case, he's the Creative Director and Co-founder of Ghost Story Games and led the creation of the much-loved BioShock series) It was a great session as we got a glimpse into how his mind works when it comes to game development and what we may expect from his next sci-fi game under his new development company.
I enjoyed playing 8-Bit Armies in the SOEDESCO booth. I'm not really a huge strategy player but it's nice to see an RTS that has been developed with consoles in mind. I also kinda love the games 8 bit art style.
We also played some Tokyo 42 and Frozen Synapse 2. I think Tokyo 42 is my game of show so far, the art style and gameplay are brilliant. It reminded me a little of the film The Fifth Element in it's style which is no way a bad thing.
We'll be at Rezzed again today, if you see us around feel free to say hi.