This year's E3 has been an interesting one. There have been some gigantic reveals and fascinating new games, but a cavalcade of nefarious leaks and a lack of live gameplay (at least whilst facing the public) have ensured that everything feels quite far away, as if we're waiting for a watershed moment with next-gen right around the corner.
However, I've been here on the showroom floor and quite literally read the room. It's still been a lot of fun, so here are a few demos I caught and a smattering of the most exciting parts of a packed show. 
Final Fantasy VII Remake
To start, Final Fantasy 7 Remake appears to be delivering upon its promises – a drawn-out fight with the guard scorpion was enough to prove the passion behind this jaunt into Midgar. There was even a theme park style entrance to the booth involving a tongue-in-cheek Shinra corporation advert and alarm bells which added to the special mood.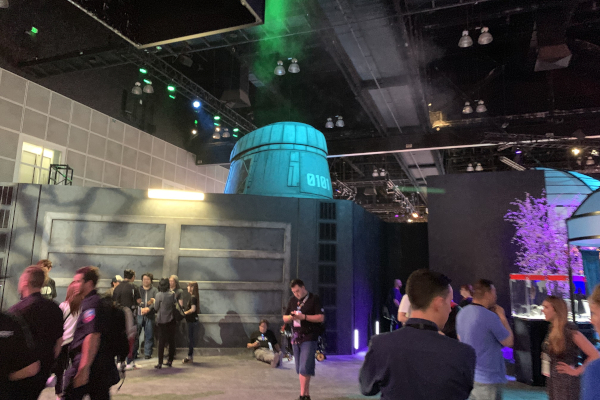 Cyberpunk 2077
Cyberpunk 2077 again proved that CDProjektRed are barrelling ahead – now that there's a release date in sight the gameplay I saw felt more polished and intricate than ever – whether the narrative chops and player choice seen in this vertical slice tracks to the main game remains to be seen, but the scope of their world is present and the combat looks fantastic. 
Yet, despite this, there were some smaller standout games of the show.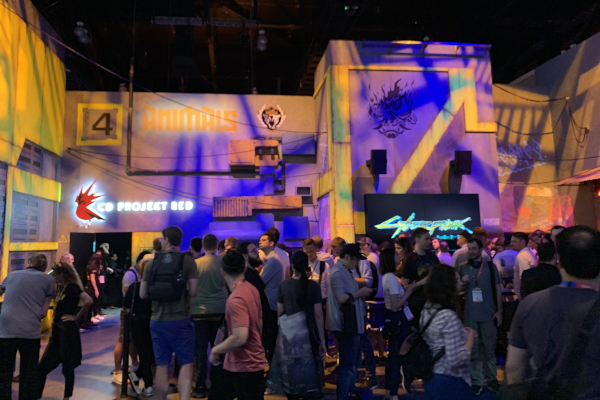 Best of the rest
Bleeding Edge as it turns out is not a cynical Overwatch clone, it's a hack and slash 3v3 with MOBA elements sprinkled into the formula. Lego Star Wars: The Skywalker Saga is a reinvention of the LEGO game genre with massive open world hubs and gameplay. Vampire: The Masquerade – Bloodlines 2 is another sleeper hit, a sprawling open world with blood magic and tough narrative decision making.
Overall, the game's shown were a mixed bag, but many of the most ambitious outputs appear to be following along the right track. The demos and presentations looked believable, you just wonder how much of it we'll see when next-gen comes knocking.