Here at Green Man gaming we have a dedicated team of streamers and YouTubers who are constantly making some epic content. So we thought it would be a great idea to introduce the community to the members of our Green Team on a regular basis.
Without further a-do we would like to introduce you to:
MIGHTYWRATH
Twitch: https://www.twitch.tv/mightywrath
Twitter: https://twitter.com/MightyWrath
Discord: https://discord.gg/rMZ87yx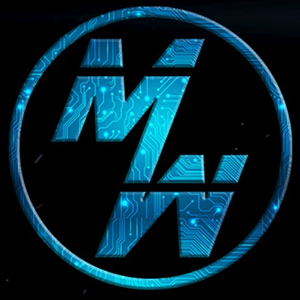 Hey everyone!
MightyWrath here (my real name is Andy, shhh!), for those of you that don't know me; I am a full time Twitch streamer/broadcaster (recently affiliated, woohoo!) from the UK, I have a loving and understanding wife (she said it's OK for me to play games with you all, haha) and we have two young awesome children – Yes! we are all gamers in our house. I've been streaming since November 2016 and love it! I get to play games with some amazing and wonderful people – who doesn't like playing games, right?
My Twitch channels streams are all about having fun while playing and discussing a variety of PC games with my viewers, from Space Sims and Survival based games (one of my more recent favourite genres) to MMOs and First Person Shooters.
My favourite game to play at the moment I'd have to say is the amazing MMO Space Sim 'Star Citizen'. Though the game is currently in active development, I really like the direction the devs are taking the game and with each patch that gets released I really look forward to playing and testing the game.
Before I started streaming playing games on Twitch I was a self-employed games developer where I contracted out my services as a programmer to Indie games studios. I worked and helped on a few Indie titles and actually managed to help see one from very early development to its release on Steam. It really is a tough but rewarding experience as a games dev, so with each new game that gets released to the games stores I can empathize with a lot of what the games devs are or have been going through to get it there.
If you want to chill out or play some games with me, I can be found at the following places – so come and say Hi:
Watch me on Twitch (Monday through Friday 10am to 4pm GMT/UTC+0) : https://www.twitch.tv/mightywrath
I'm also on the Twitters : https://twitter.com/MightyWrath
Also, you are all invited to come join my community of gamers on Discord : https://discord.gg/rMZ87yx
Cheers, have a great day everyone, now lets go play some games! 😉