The Black Death has been given a brand new update. Version 0.12, The Long Night, gives the game some significant updates. Here is what you can expect when you experience The Long Night.
Day and Night Cycles
One of the biggest features of the game is the inclusion of day and night cycles. In addition to the day and night cycles, there have been some new game mechanics added.
Days Survived
Each day the sun rises at dawn, players will now be rewarded with gold and stats. These rewards grow with each passing day, so the longer you survive the bigger the reward and the better your character will become.
Torches and Campfires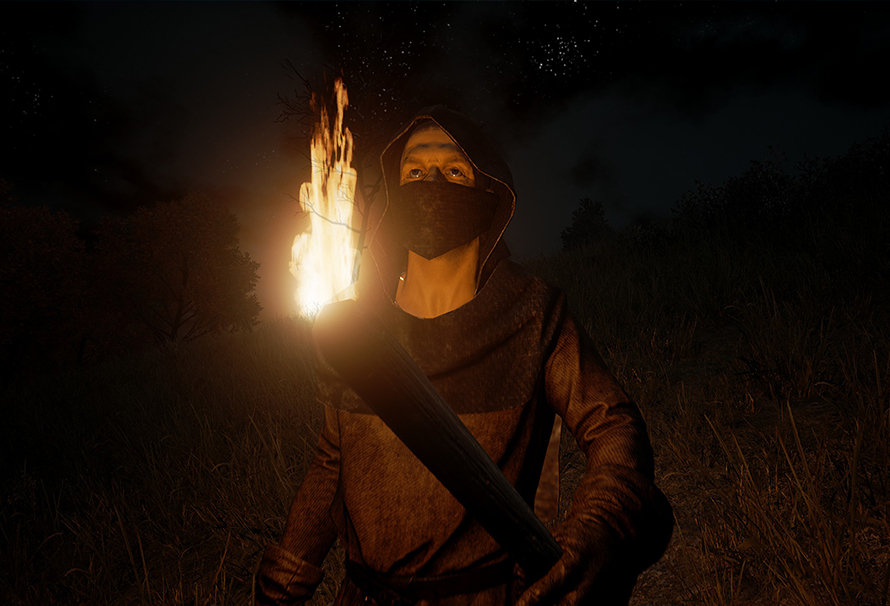 Players can now craft torches. You will need 1x stick and 1x kindling which can be looted from barrels, crates and regular stick piles which are dotted around the world. Torches will run out so make sure you unlock the skill to craft more.
Light sources have been added to player crafted campfires now. This means that if you craft a campfire in the dead of night the likelihood of bandit attack will decrease (unless you are in a bandit camp, but setting up camp there is probably a bit silly). Make sure you do unlock the campfire crafting skill from your skills menu.
Engine Update & Optimizations
A lot of work has gone into the games engine to make sure that The Black Death has better performance overall. Here are the improvements:
Improved replication, so better net performance under load
Many rendering optimizations, better frame rate (this is dependant on your hardware and settings).
Net performance optimizations, again better net performance under load
Player Housing
The housing system has been revamped. Houses must be purchased when they are found in the world. Once players have purchased a house they are required to spend gold and resources to clean them and start renovating.
Pillaging Areas
A new mechanic that has been added to the game, pillaging areas are dangerous locations which consist of multiple enemies and the Plague but yield the best loot. These areas will range from single houses to castles and even cities.
The pillaging areas are still a work in progress as the developers are still looking into loot balancing, so keep an eye out for future updates.
Combat System Update
The combat system has been reworked and is now more fluid and responsive than ever before. Enemies now have the ability to block and parry oncoming attacks. Swings and hits from players are now more accurate with an improved physics system, meaning players will get better feedback when striking.
Character Progression Changes
Professions have been reworked as you can see from the screenshot below.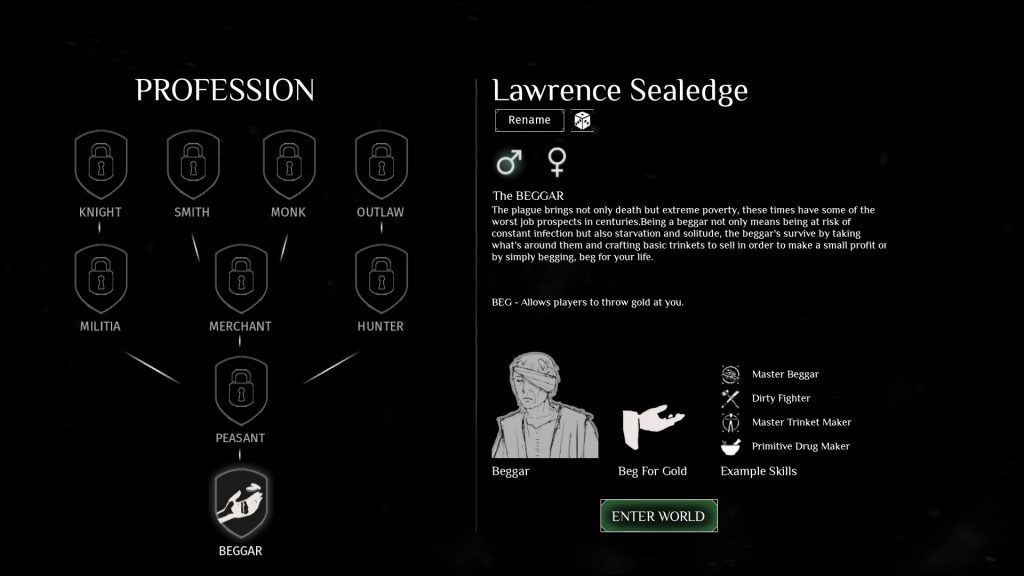 Crafting and Inventory Menu
Crafting is now fully integrated into the player's inventory system. After a lot of feedback the developers have noticed there was a lot of flipping between inventory and crafting menus, so these have now been combined to make the UI even more user friendly. Materials and resources are now placed automatically into recipes when clicking on them. Recipes are now tabbed by category for ease of use.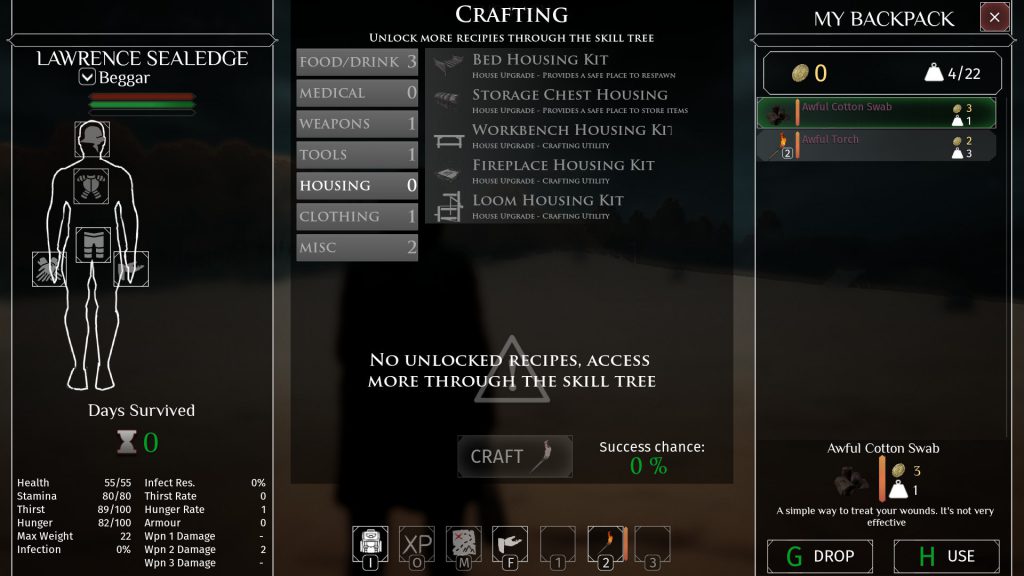 Skill Trees
More choices have now been added to player skill trees. Players are also now able to choose which skills to learn in any order to give players the freedom to tailor their character to their play style.
They are just some of the updates coming in The Long Night update for The Black Death.
You can also get 33% off of The Black Death right now from the Green Man Gaming Store.