Stormworks: Build and Rescue, a dynamic physics playground that allows you to design, create and pilot your own sea-rescue service, has just received its fourth major update today. The new update brings both trains and microprocessors to the world, along with a few new features and bug fixes.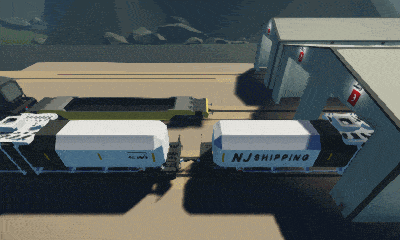 Trains
For the first time ever, players will be able to create their own rail-based vehicles using the new train wheel component as the world has now expanded. To allow for a new level of logistics gameplay, the developers have included 12km of rail track along a "Florida Keys" style string of islands with a shipping container terminal at each end.

The introduction of the train yard now allows players to create heavy freight vehicles to efficiently move across some areas of the map, as well as introduce potential new mission types.

Alongside much of the rail line is a 2-lane road, extending opportunities to use land-based vehicles as well.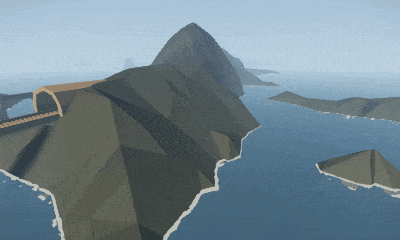 Microprocessors
As one of the most community-requested features, Microprocessors allow players to use a new visual editor to create their own logic processors that can miniaturise logic into a single component, create more advanced and compact systems, and simplify their vehicle's wiring. These modules are shareable and downloadable on the workshop for use in vehicles.

Composite data connections have also been added. These are a new logic type that combines multiple number and on/off signals into a single link. It's very useful for connecting microprocessors together easily, and opens the door for new compact components that have many data links, allowing further miniaturisation of small vehicles.

This feature is also the first step towards bigger updates that will come next year, providing the foundation for other frequently-requested features such as radio transmission and advanced modular parts.


Full patch notes – V0.5.1 Change log:
Feature – Microcontroller editor: a new editor for creating your own logic blocks, to miniaturize all your logic, and share your controller designs on the workshop. Includes a new "composite" link containing 32 numbers and 32 on/off signals.

Feature – Trains: new train wheel part, and 12km of track across new islands terminating at a new shipping player base. 10km of road has also been added to link the new islands.

Feature – Vehicles inside other vehicles' compartments now use the compartments buoyancy data

Feature – Damage no longer affects vehicle parts that are closely joined together

Feature – Game save format updated to allow adding islands to existing saves without requiring starting a new game. This is a future-proofing feature and changes the save format so will reset any existing saves

Fix – fluid filter fixed so that it doesn't display crude oil as always on

Fix – added a small internal battery to generators to regulate power and remove the need for batteries between generators and electric consuming components

Fix – damage now causes electrical and fluid connectors to detach

Fix – electrical relay default state now set correctly

Fix – Up/Down gate now has min / max / start values
Pricing
The price of the game will be kept unchanged for this major update and through to the end of the year, keeping to their strict no-Steam-sale policy.
Stormworks: Build and Rescue is available at Green Man Gaming today.