DOOM is in our birthday sale, and it's one of our favourite games of 2016. Not only is it a great game, but it showed that you didn't need to copy Call of Duty to be a fantastic FPS. If you want a shooter that is bloody, fast, and fun (with a lot of gory finishing animations) that takes itself as seriously as the original game did back in 1993, then you should definitely consider picking it up. If you're still not convinced, I give you my case for why you should be in GIF format.
You can fight naked and one handed…
…But you can still use two hands because it's more fun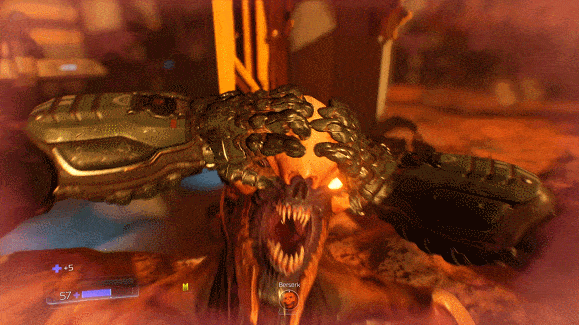 You get fancy tools of murder and death…
…That you will use as often as you can
The demons are pretty fearsome…
…So you can take the demon by the horns…
…But actually, they're pretty fun guys
Multiplayer mode lets you duke it out with other Doom Marines
The campaign is worth it just for those finishers
So suit up, and go make some demons explode
Have you played DOOM? Do you want to see more FPSs like it, or do you think the Call of Duty/Battlefield mechanics are here to stay?