With esports franchises ever growing in popularity it's no surprise to see more and more branch out with their merchandise. London based organisation Fnatic is no expectation with the release of various peripherals featuring their branding now available. We take a look at the miniSTREAK TENKEYLESS Keyboard and REACT ESPORTS PERFORMANCE HEADSET.
Before diving into the review, we would like to remind you that both of these super cool accessories are up for grabs in the Green Man Gaming Black Friday Giveaway. Enter now!
miniSTREAK TENKEYLESS Keyboard

When moving from a non-mechanical keyboard to a mechanical keyboard I was a little unsure of how much I would like it. Typically mechanical keyboards are a lot noisier and they have a distinctly different feel to them when using the keys. As someone who regularly plays with friends via discord and streams I didn't want something that was going to be bleeding in a lot of background noise.
Thankfully the miniSTREAK TENKEYLESS is about as loud as my previous keyboard. The Speed Silver Mechanical Switches aren't silent, but I've found them to not be any more intrusive than what I previously used – I've also had no complaints from friends with excessive clicking and clacking. However, if you are more concerned with the sound from the keyboard there is the option for the Silent Red miniSTREAK as well. 
I play a lot of FPS shooters and something that is very important in many of them is movement. You want to be confident that your keyboard is going to respond exactly how you want it to. The Speed Silver Switches with the miniSTREAK offer exactly that kind of precision and responsiveness.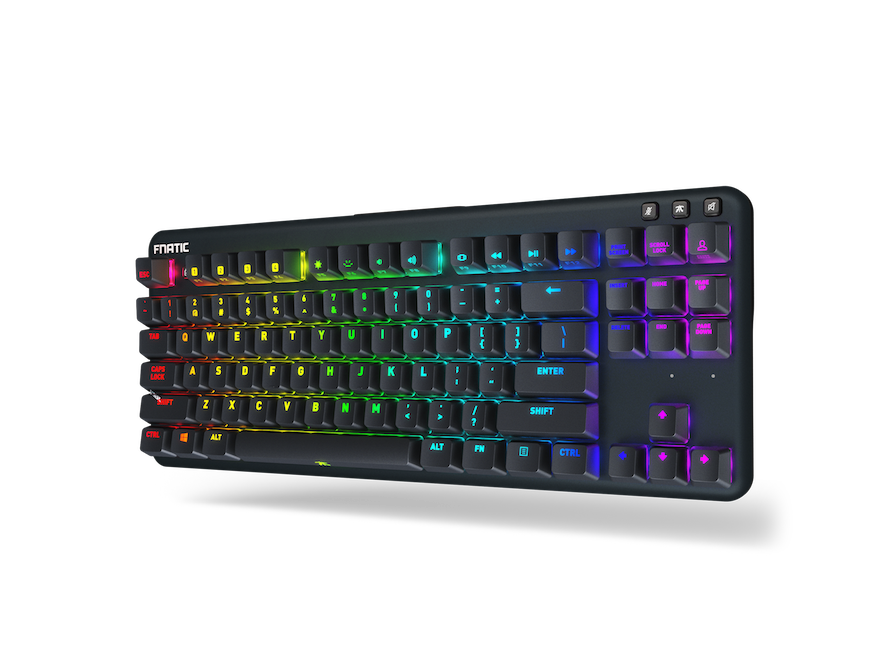 The Speed Silver Switches featured in the miniSTREAK have the lowest spring resistance of the CHERRY MX family and due to that there is a super lightweight feel to the keys. At first it took a little getting used to. Moving from higher resistance keys meant I was accidentally pressing WSAD whilst resting my hand. But after a few hours and getting used to the lower resistance of the lighter feel of the Speed Silver Switches you will find them incredibly responsive to your actions. 
With a full RGB spectrum of colours to play around with, the miniSTREAK also integrates perfectly with the FNATIC OP software. When using FNATIC OP you have full access to customise the look and colours of your keys with various preset options available. But more importantly you're also able to assign different profiles for your keyboard, set custom keybinds from the app, and also record custom marcos using the keyboard itself. 
The miniSTREAK TENKEYLESS features a robust aluminum build that feels sturdy, well made and looks great. The sleek design missing the ten numpad keys makes it a small package that will compliment the smallest of setups. For those with a larger space it allows for more freedom of movement with your mouse, something I am grateful for. 

At around £100 the miniSTREAK might sit slightly at the higher end of keyboard price ranges, but the quality of the product speaks for itself. It's top of the range CHERRY MX keys, excellent design and build, plus the bountiful customisation options make it a great choice of keyboard. Plus, if you're a FNATIC fan it's a great way to showcase your support. Even though I'm neutral,  the miniSTREAK is now my go to keyboard for all video gaming. 
React eSports Performance Headset

With headsets becoming my normal source for audio when gaming, watching shows, listening to music or anything else I do on my PC I need something that is going to be comfortable for a whole day. I also need something that is going to fit over my glasses without causing any issues.
When first trying the REACT ESPORTS PERFORMANCE HEADSET the comfort of it was instantly noticeable. The large, soft protein leather ear cups are filled with memory foam which provide a super comfy feel that doesn't press too hard against your head whilst also feeling secure enough to not fall off. There is no interference from the ear cups with my glasses either. Even after wearing them for long sessions of gaming and working the headset was still very comfortable with a snug fit around my ears whilst remaining breathable and not making my ears too hot. 
Much like the miniSTREAK the REACT also feels like it's made with high quality materials. The headband is a mixture of robust steel, with a soft padding on the inside ensuring maximum comfort and durability. The ear cups are also just as solid in design and feel.
The REACT headset connects via a 1.2m 3.5mm cable and comes with an additional 2.0m extension cord. Providing you with the flexibility to suit your setup. The extension also features a splitter for when using the detachable microphone.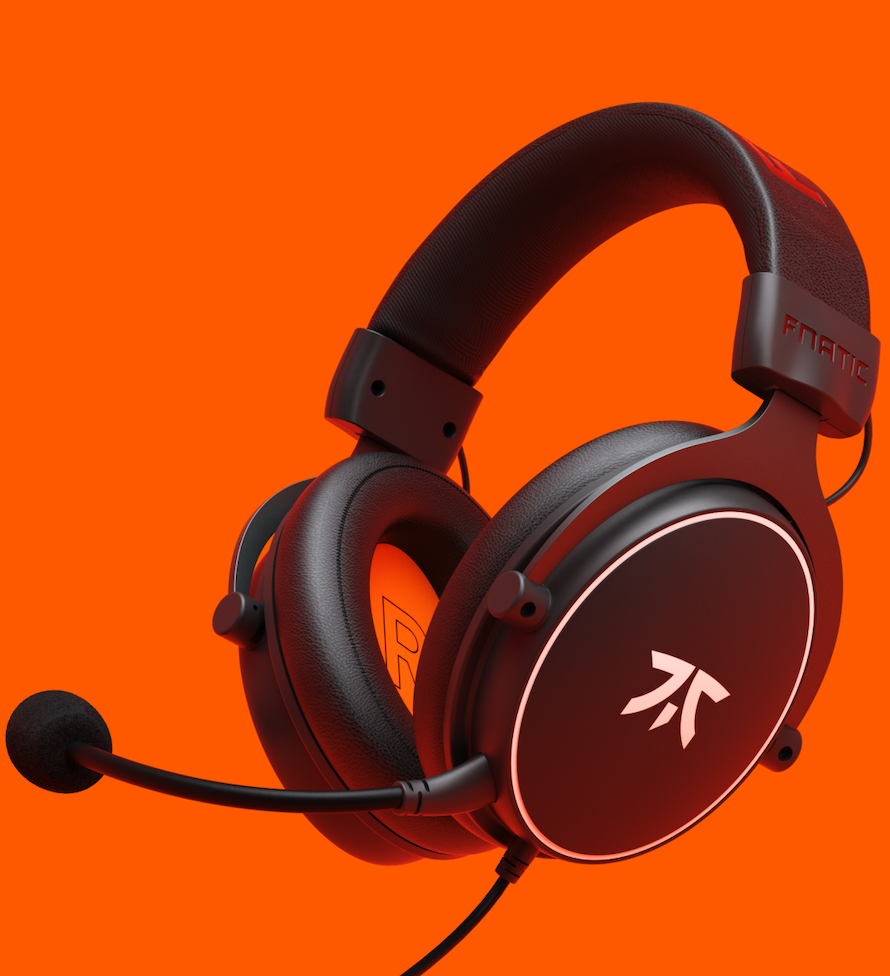 Whilst the sounds you hear are the most important asset of a headset, if you don't have a standalone mic, you're going to also want a decent way of communicating with others. The detachable mic easily plugs into the headset and offers a good level of quality. I've tested in comparison to my USB mic and whilst the quality may not be quite as clear as the dedicated option, there is still a good level of clearness to the sound from the mic. Furthermore, the microphone doesn't allow for much background sound to bleed in. I typed quite furiously whilst talking and not talking to see how much of an effect it had and there wasn't much of the keyboard sound bleeding through.
As I've said, what you hear is the part that people are most interested in. The REACT ESPORTS PERFORMANCE HEADSET features 53mm Esports Drivers that offer precise directional sound with individual sound chambers. Through usage I've had no issues with identifying the direction and origin of sounds when playing games such as Destiny 2 and Escape from Tarkov. Additionally, they operate as an excellent headset for listening to music.
Whilst the REACT is designed with video games in mind, you could easily make this headset an everyday headset.
The visual design of the headset is also something that I like. They're subtle with the Fnatic logo adorning each ear cup, coupled with additional branding engraved into the headband. There's also a nice textured mat finish to the ear cups that looks great. Overall they look excellent.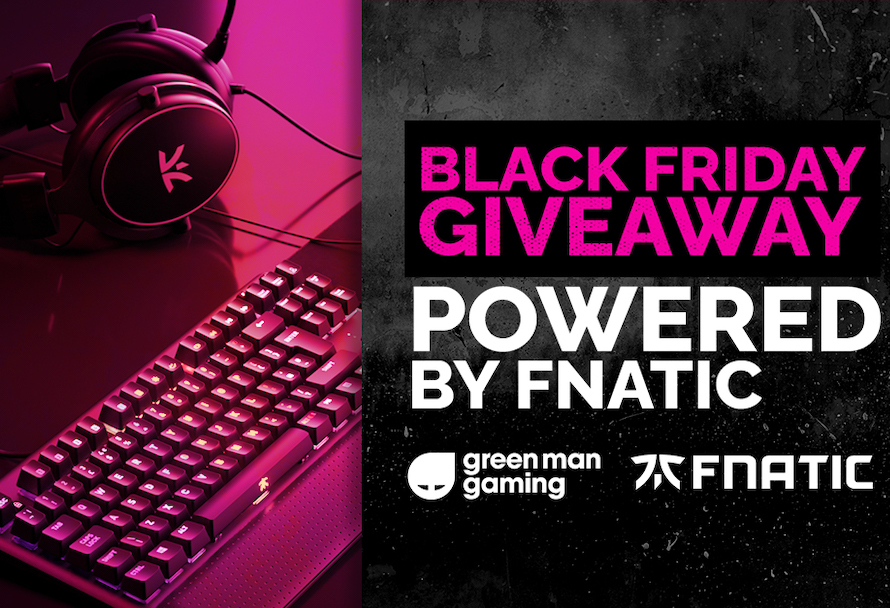 Want one of these bad boys now? Head over to our giveaway right now, and check if you're still in time! Otherwise, shop all things Fnatic here.