Gamescom 2018 is here, and we're there. Roving reporter Alex hit the ground running, so here's some of the stuff he's seen on day 2. Don't forget, you can see the rest of our Gamescom 2018 coverage, including previews of upcoming games, by checking our Gamescom 2018 tag.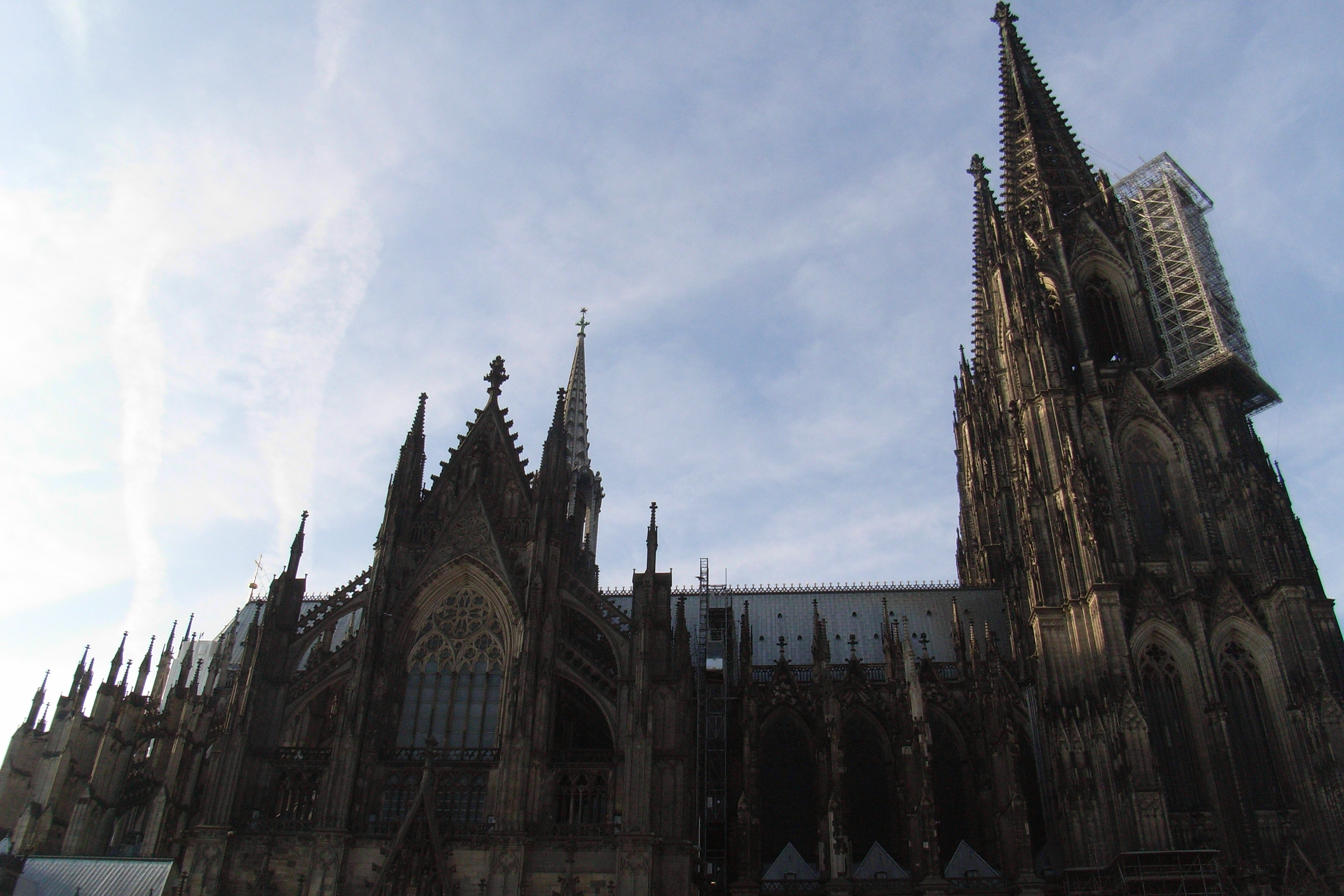 First thing you see when leaving our hotel is the huge church. Bats flutter around it at night. Extremely gothic.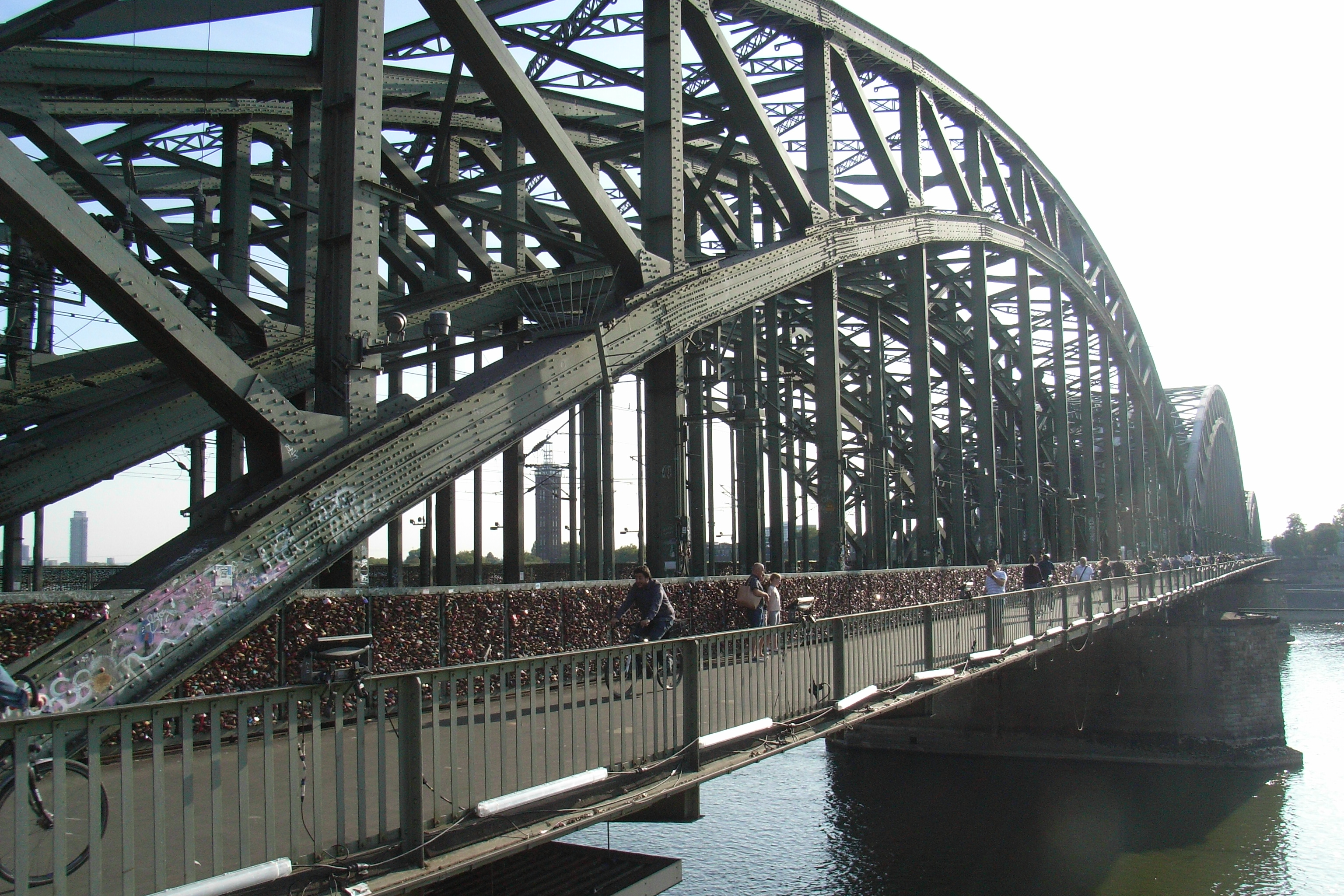 The bridge spans the river, full of locks and people.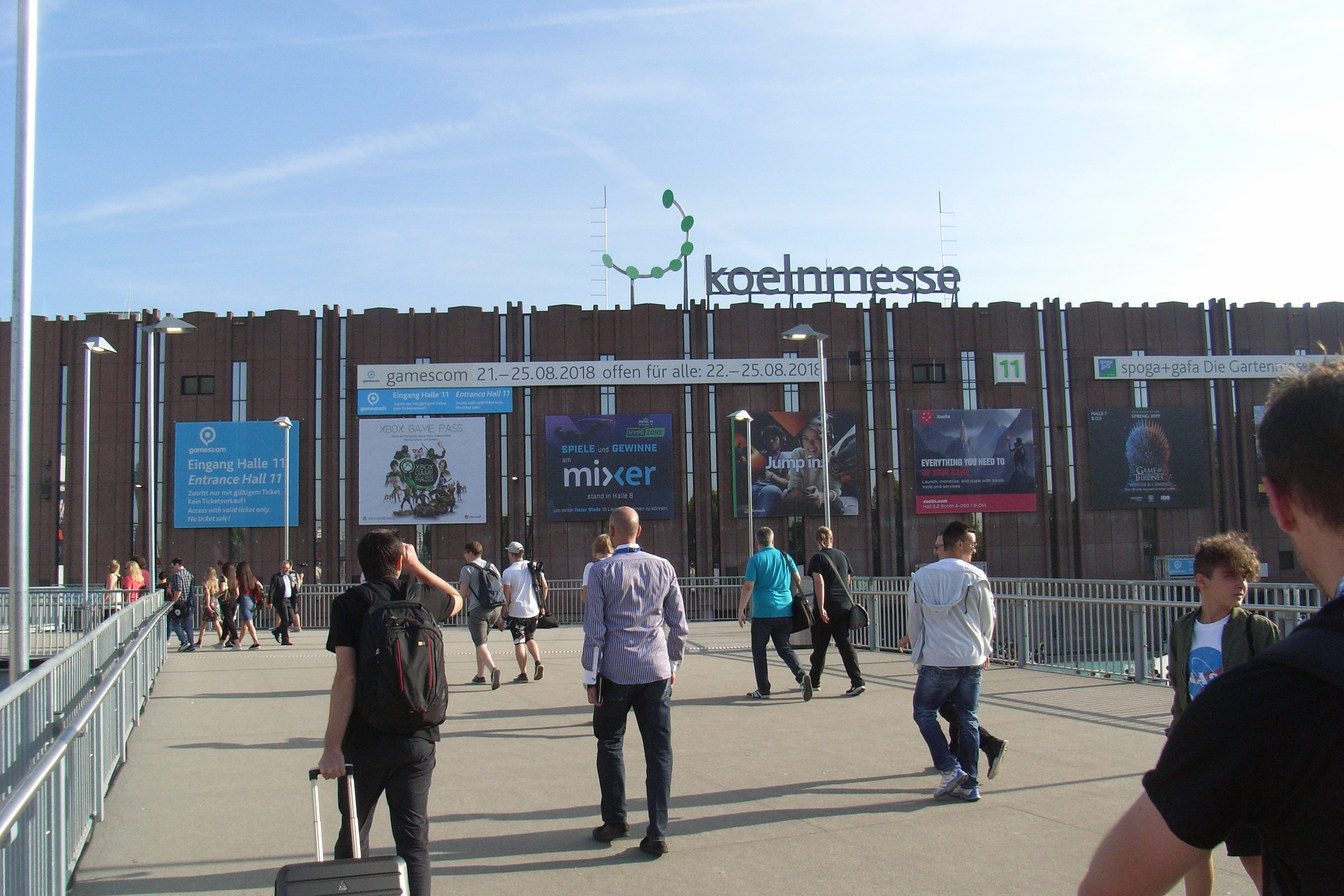 It's Gamescom time, crowds aren't so bad when you picked up your pass the day before!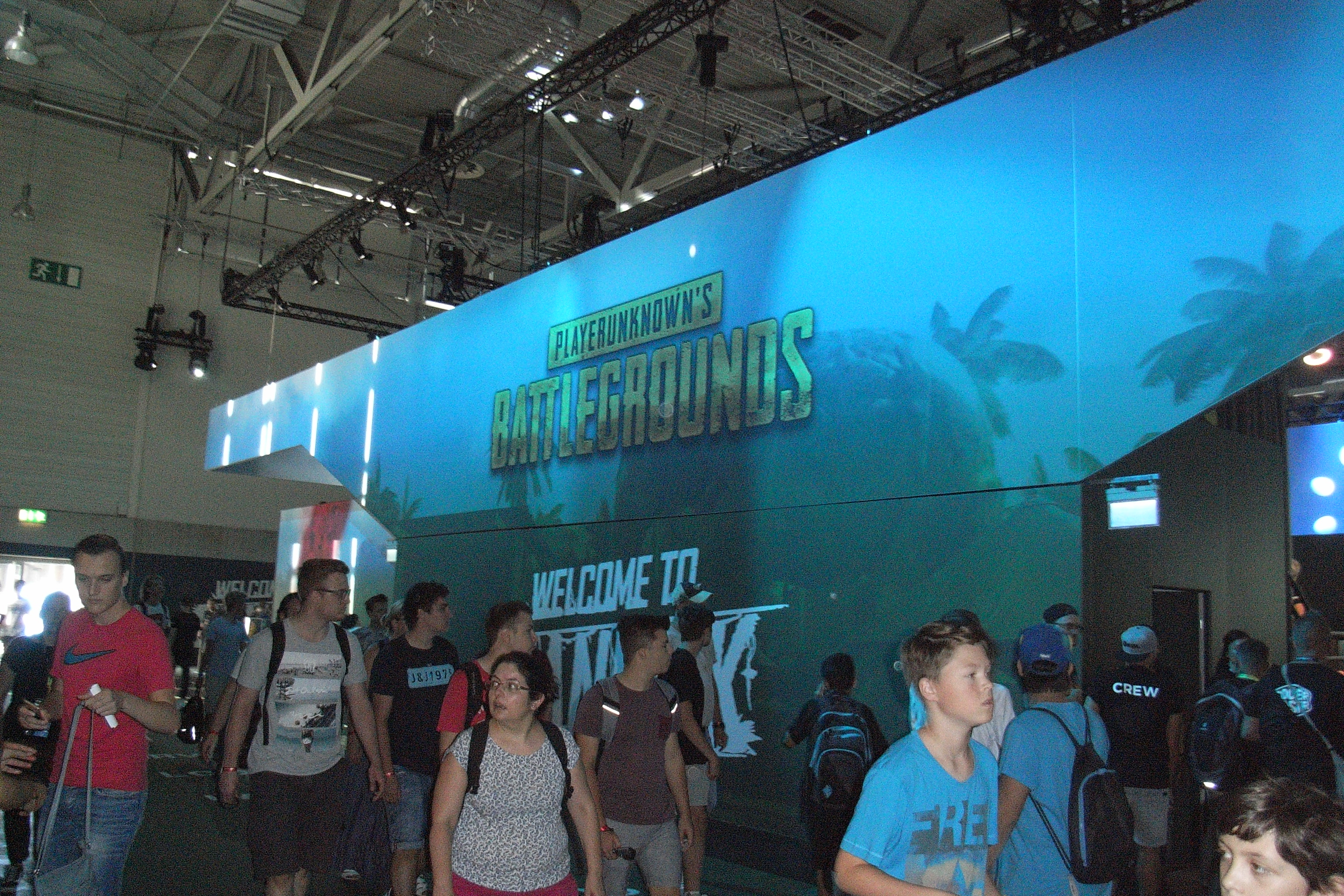 PUBG are here in force, showing off their beautiful holiday destination; Sanhok.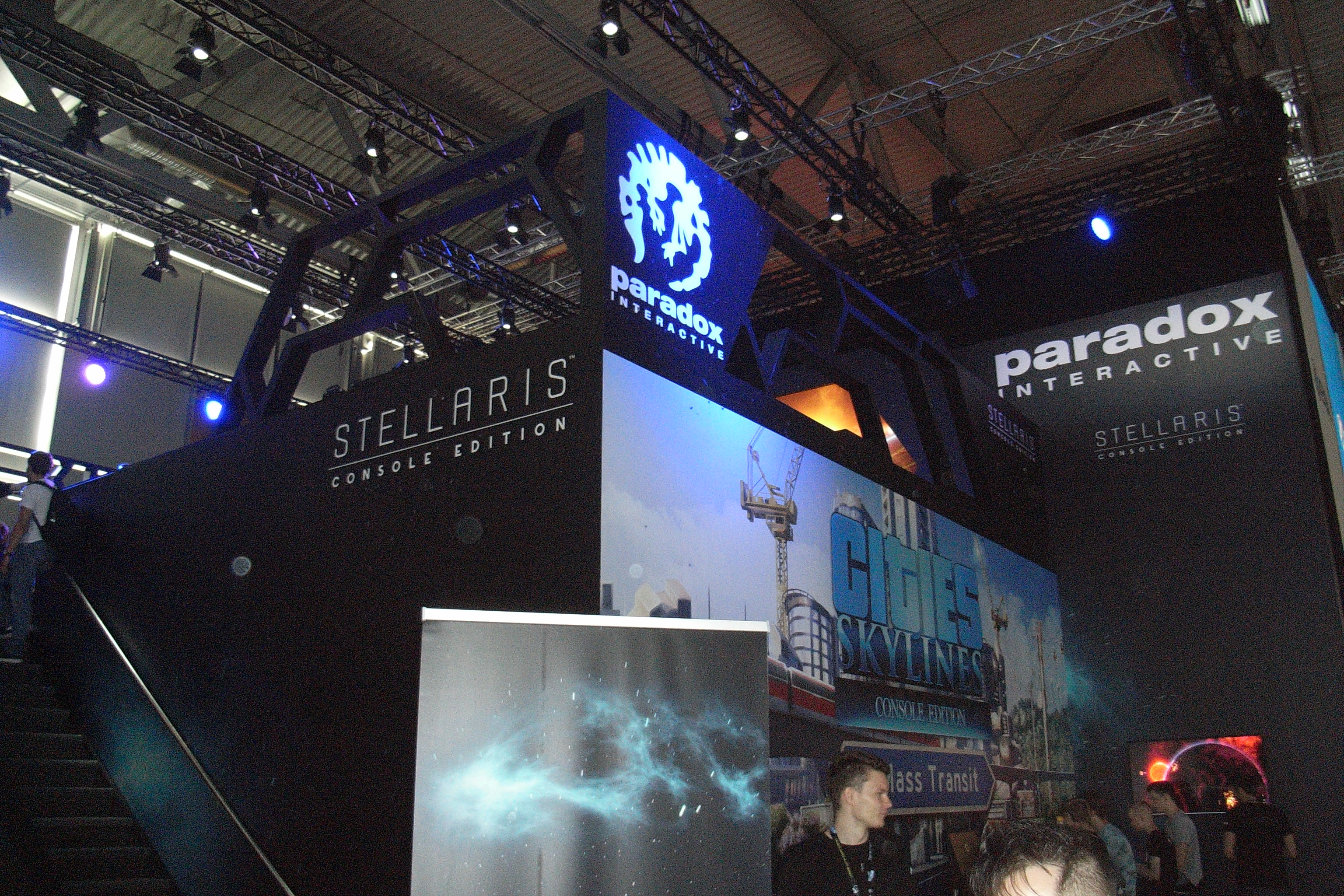 Who would've foreseen Stellaris coming to console? But by all accounts, it's a decent port too.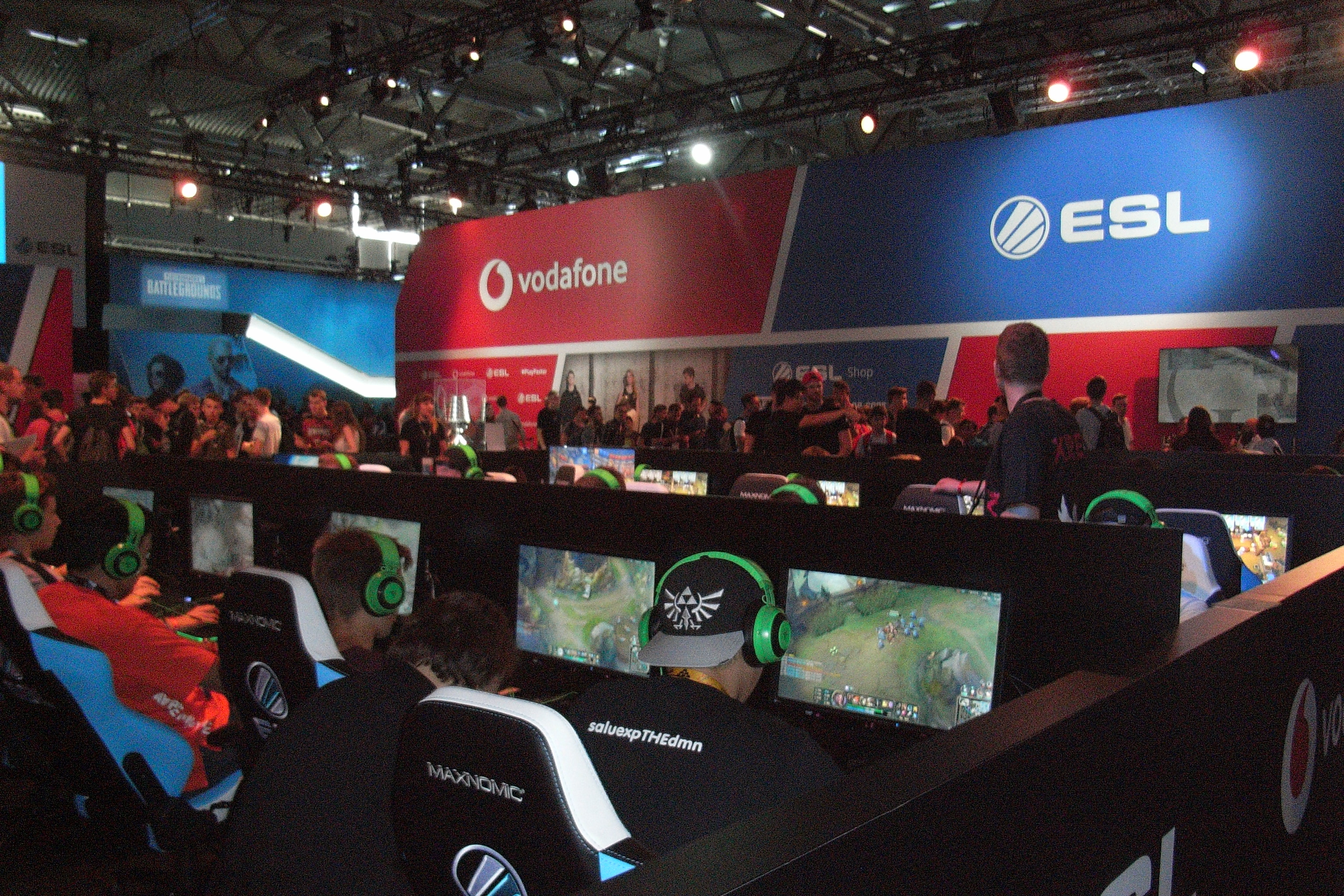 Temporarily blinding LoL players with my camera flash.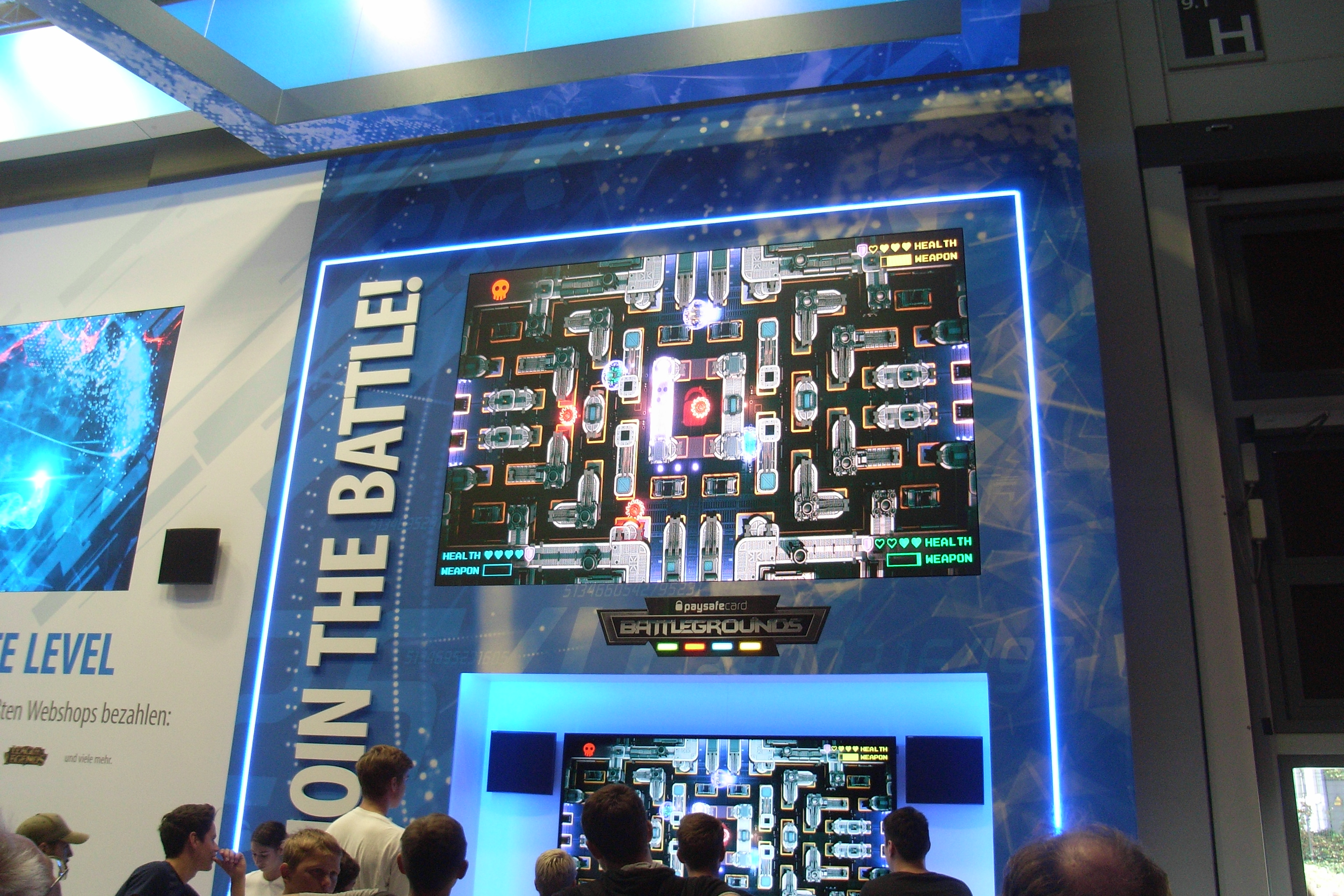 I thought this was a giant Pacman, I was wrong!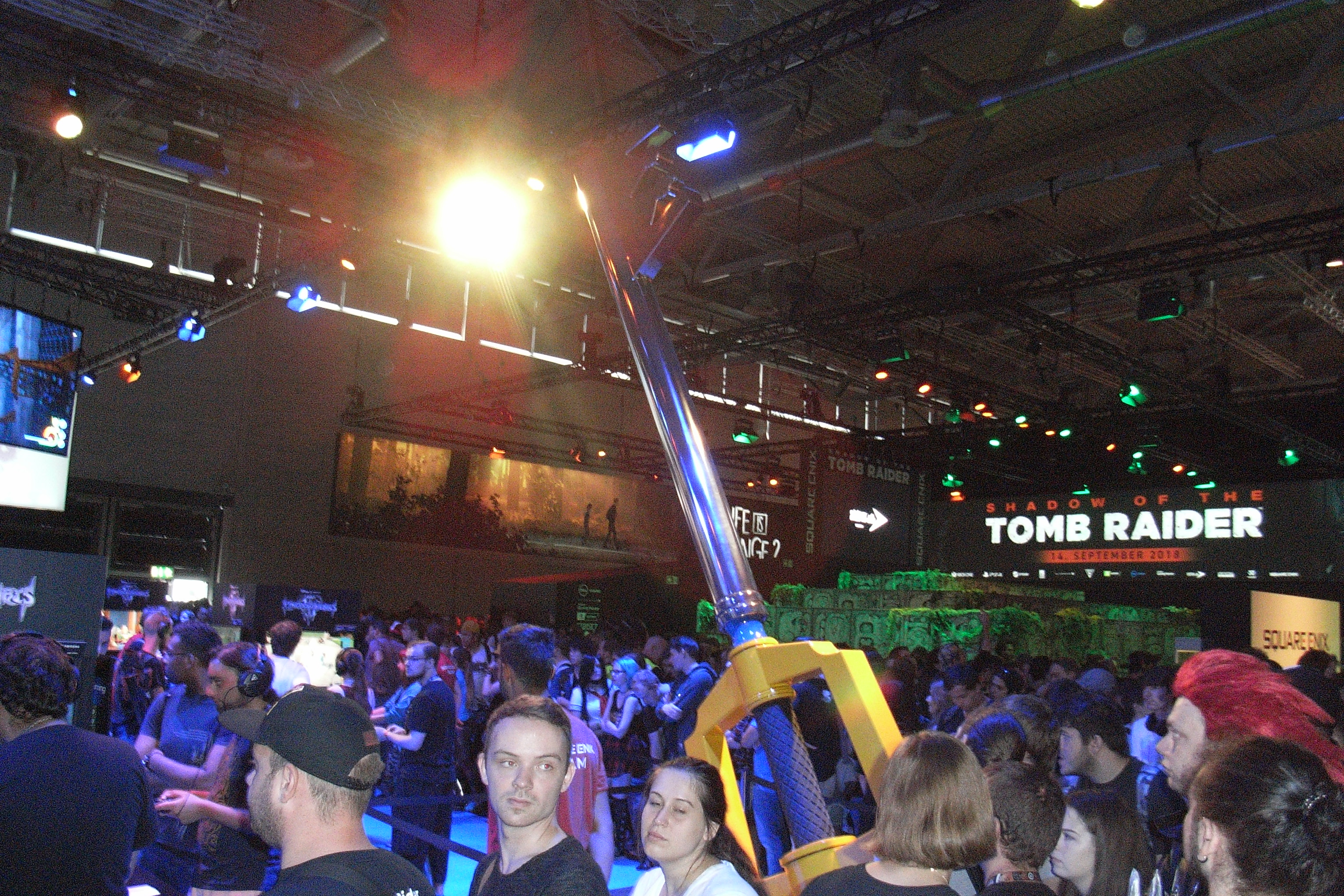 Keyblade causes mass chaos as everyone stops to take a pic.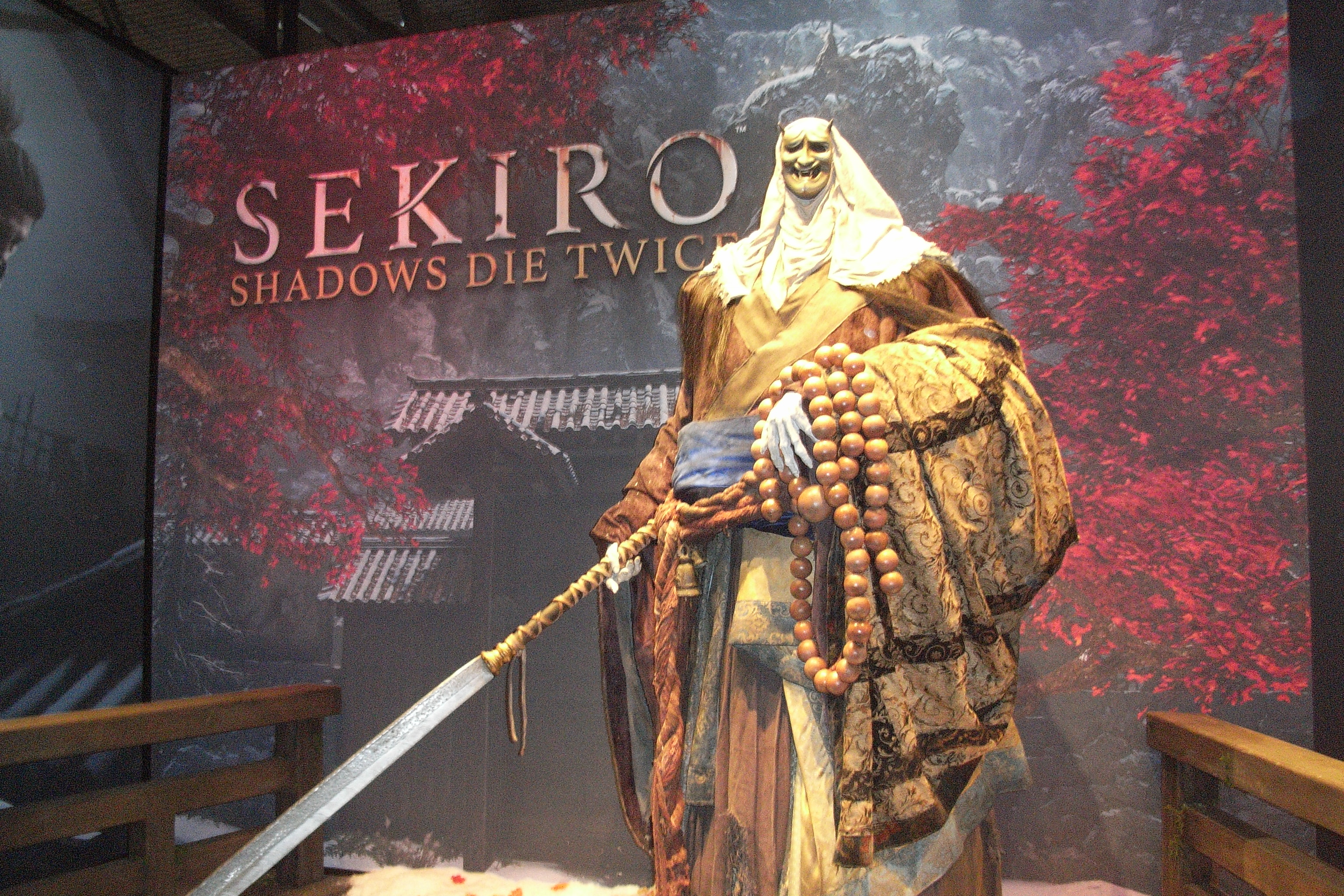 This chap seems happy to see me. Or maybe it's the sword in his pocket.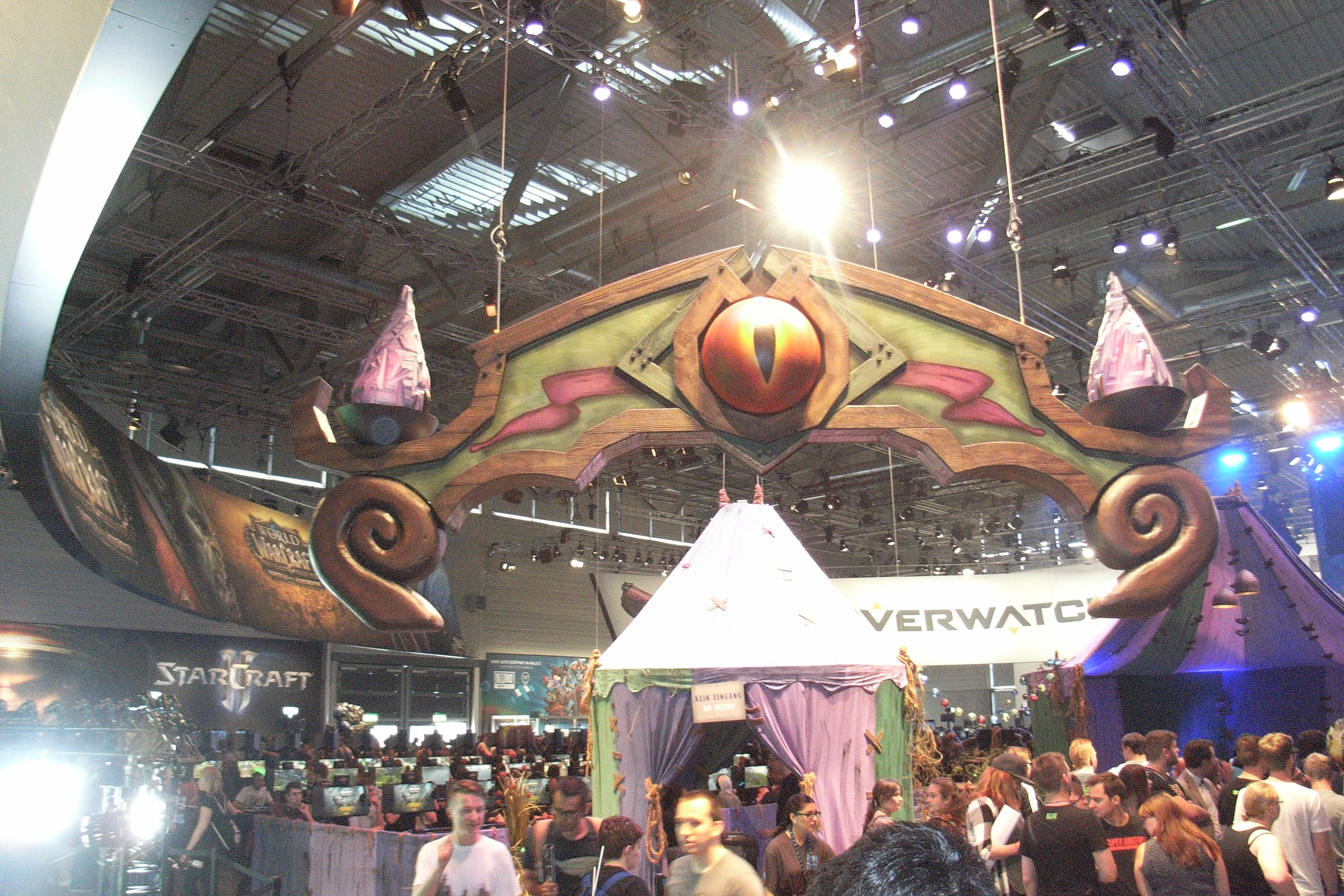 Blizzard have brought Darkmoon Faire to Germany. Don't touch the eyes.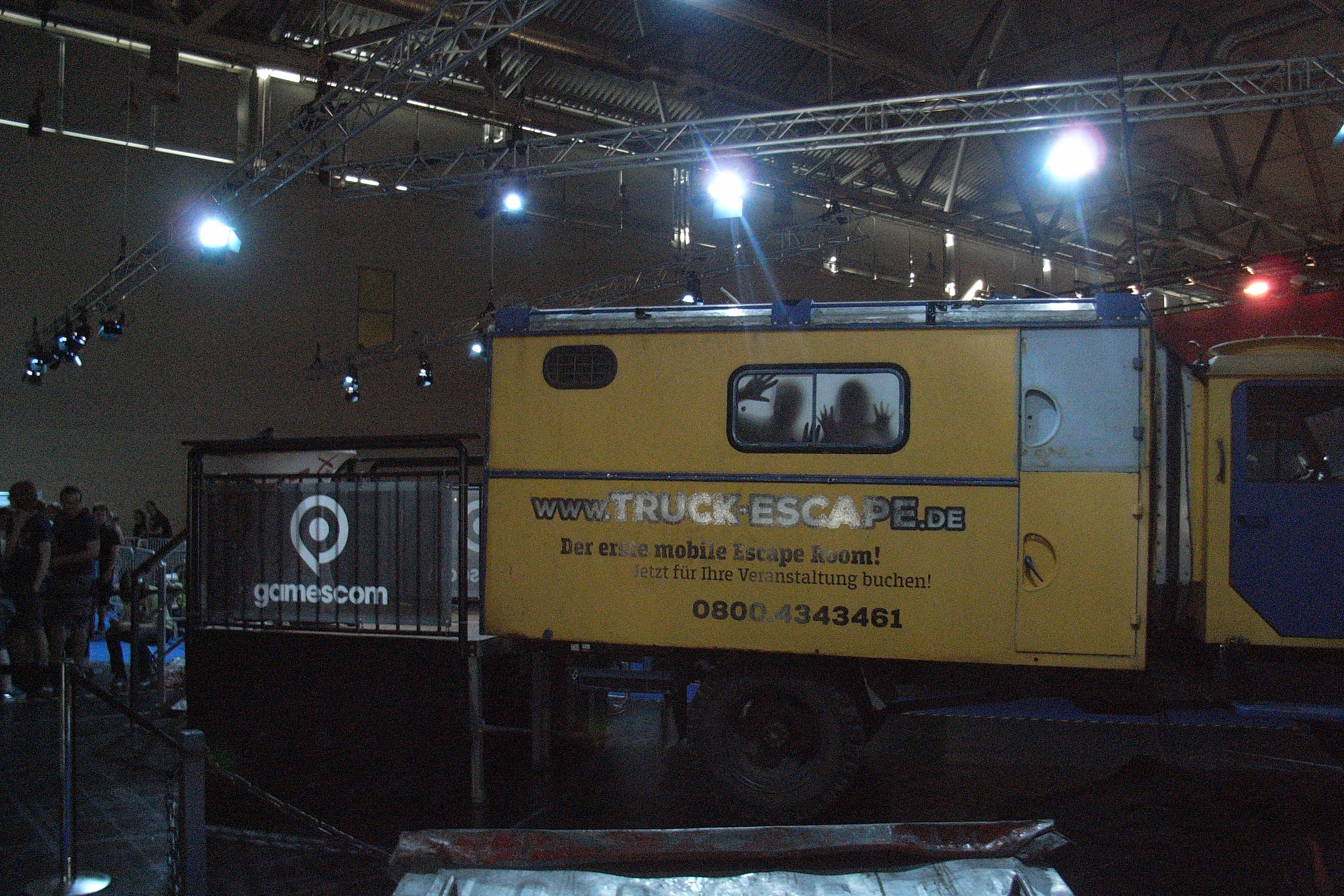 If the crush of thousands of people isn't claustrophobic enough for you, don't forget you can also be locked up in a truck.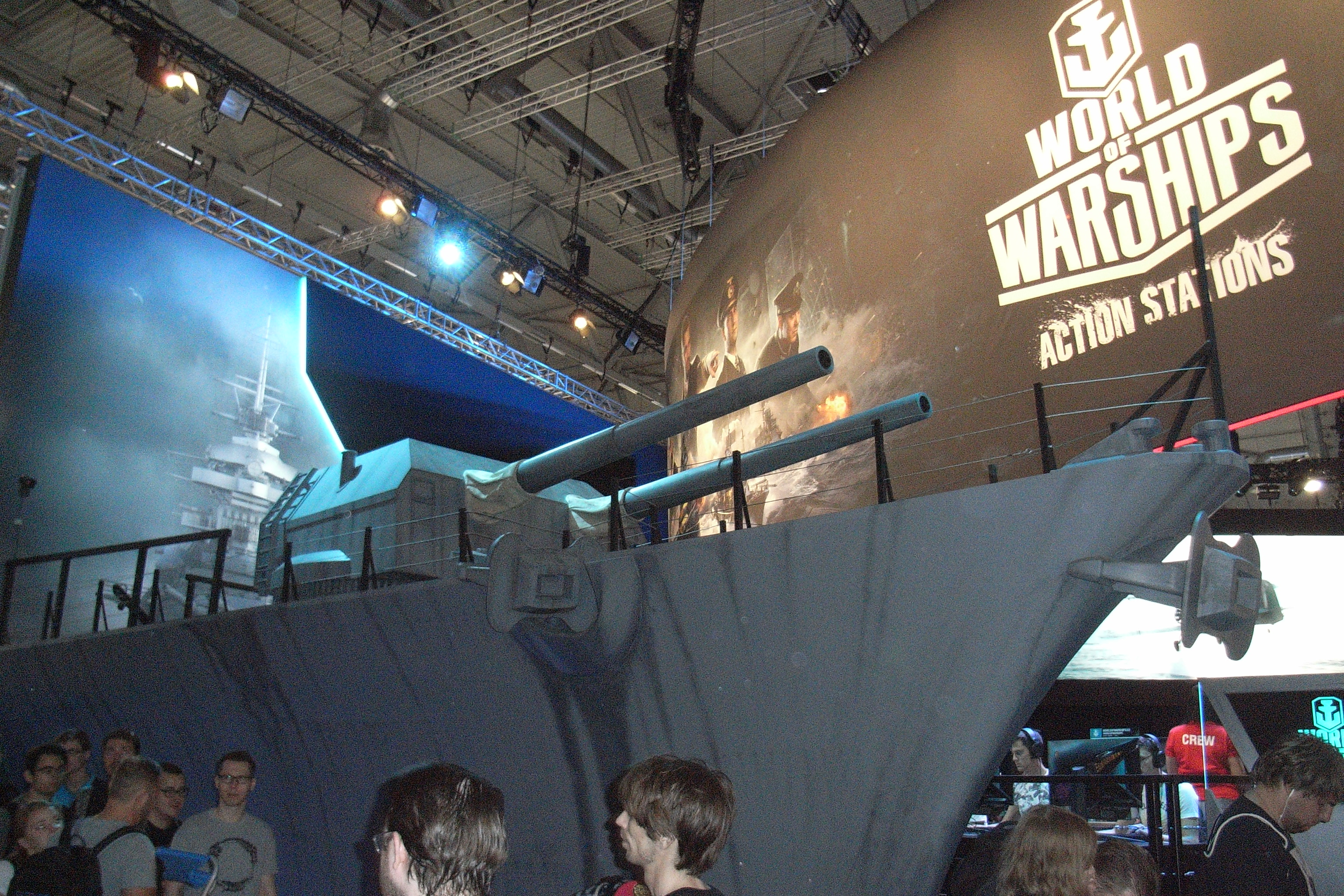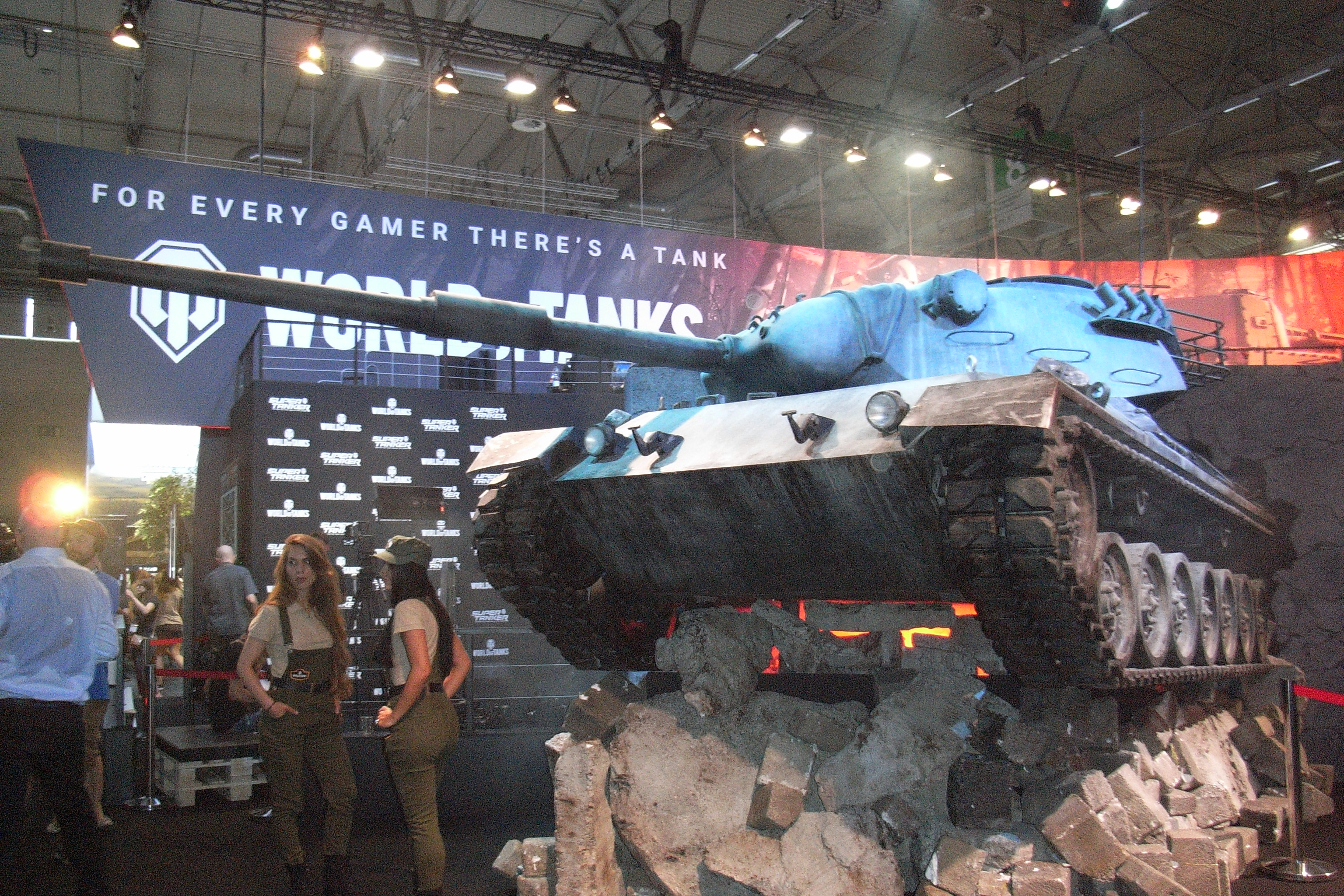 World of Tanks brought a tank because they're World of Tanks.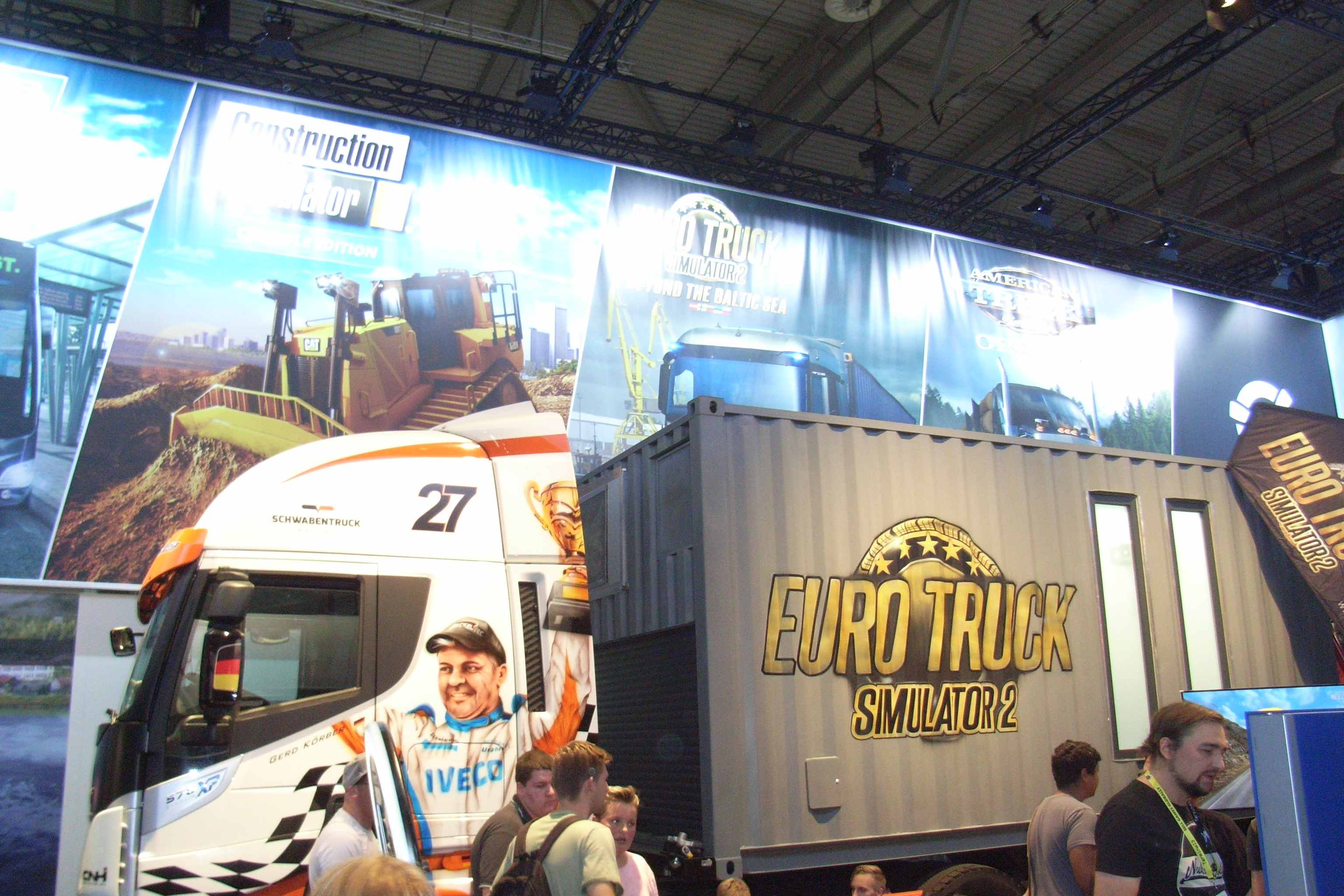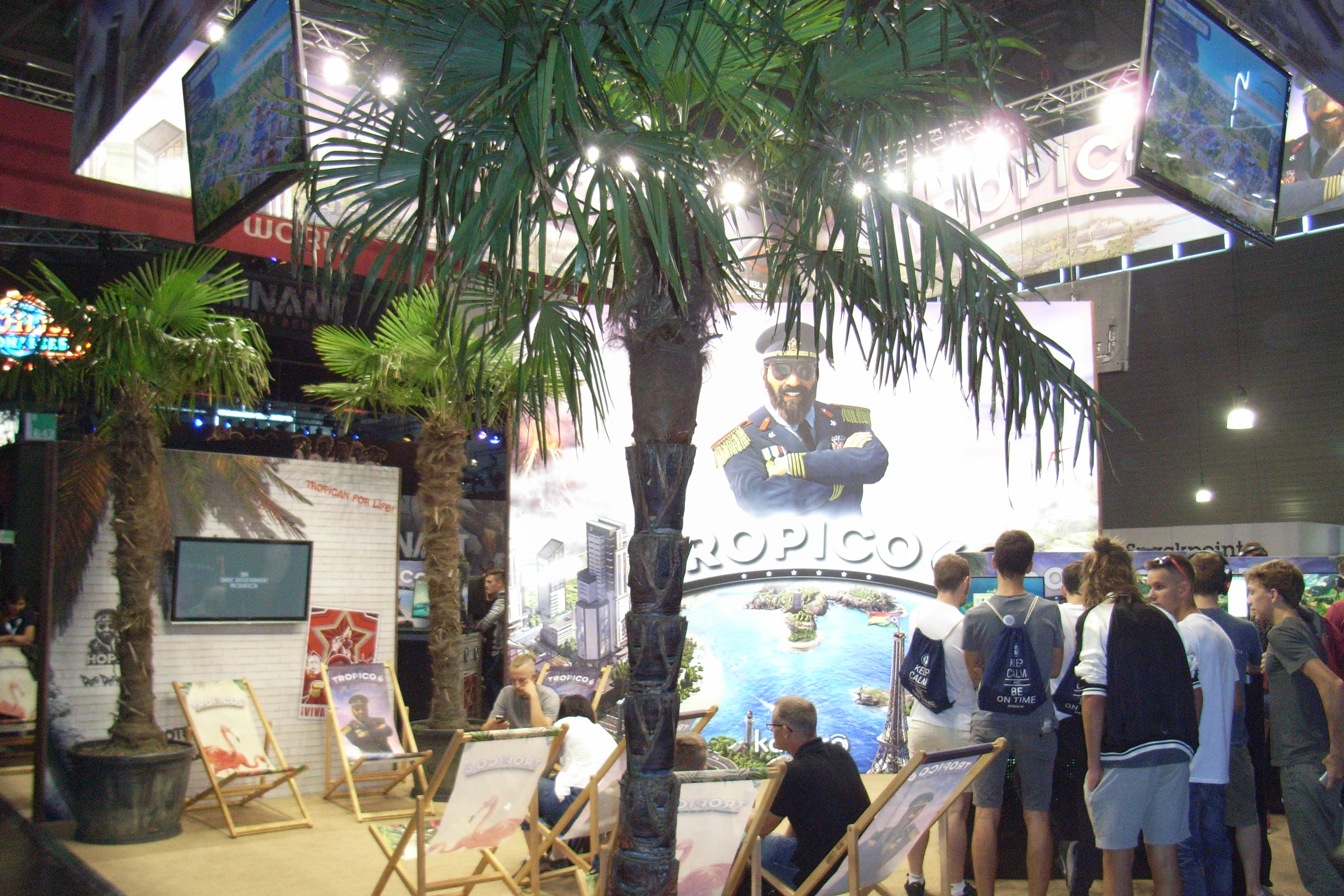 El Presidente says hello from his tropical getaway.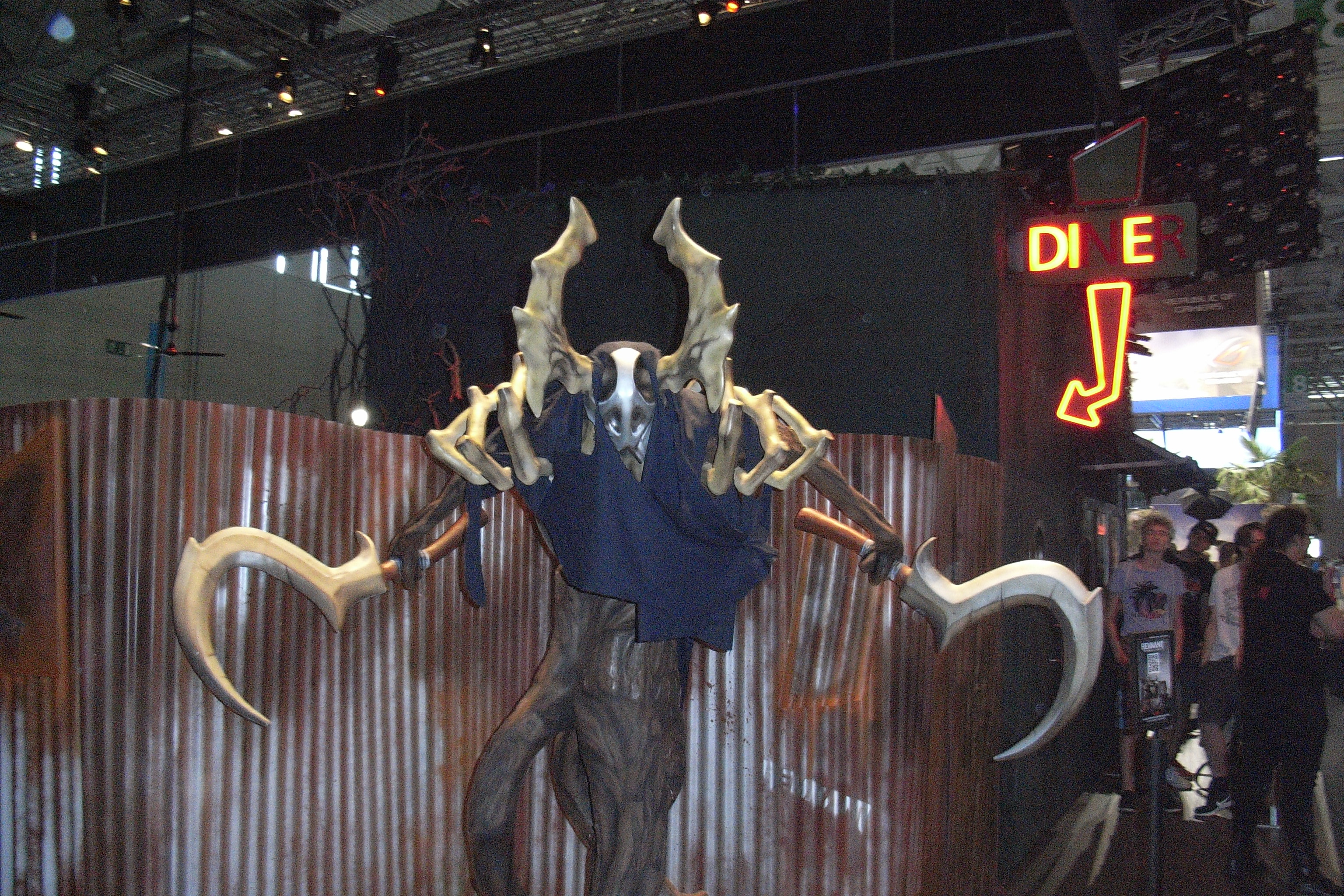 I got a bad vibe off this guy and his diner.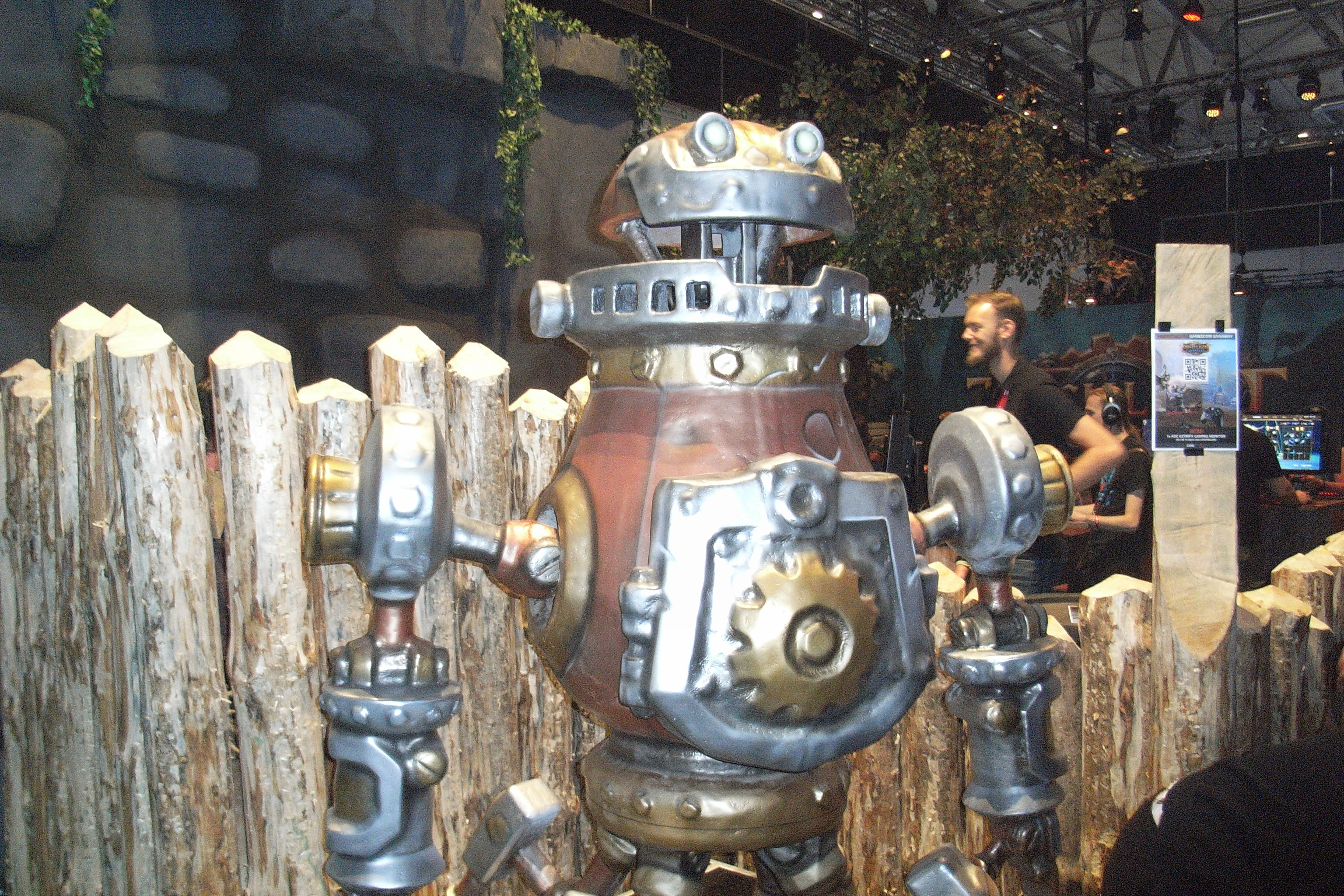 This lil' chap is here to tell us all about Torchlight Frontiers.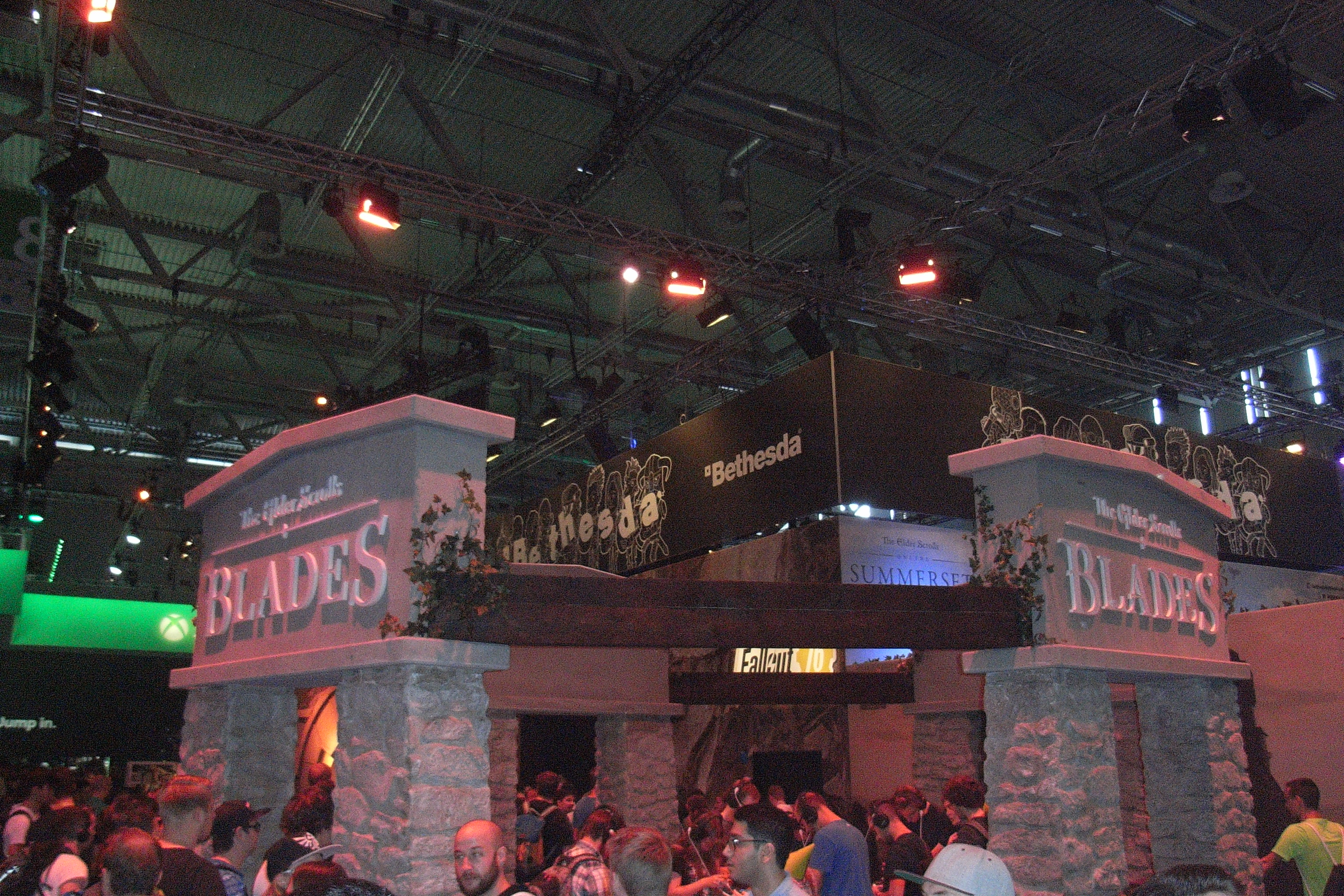 Bethesda basically built a village this year.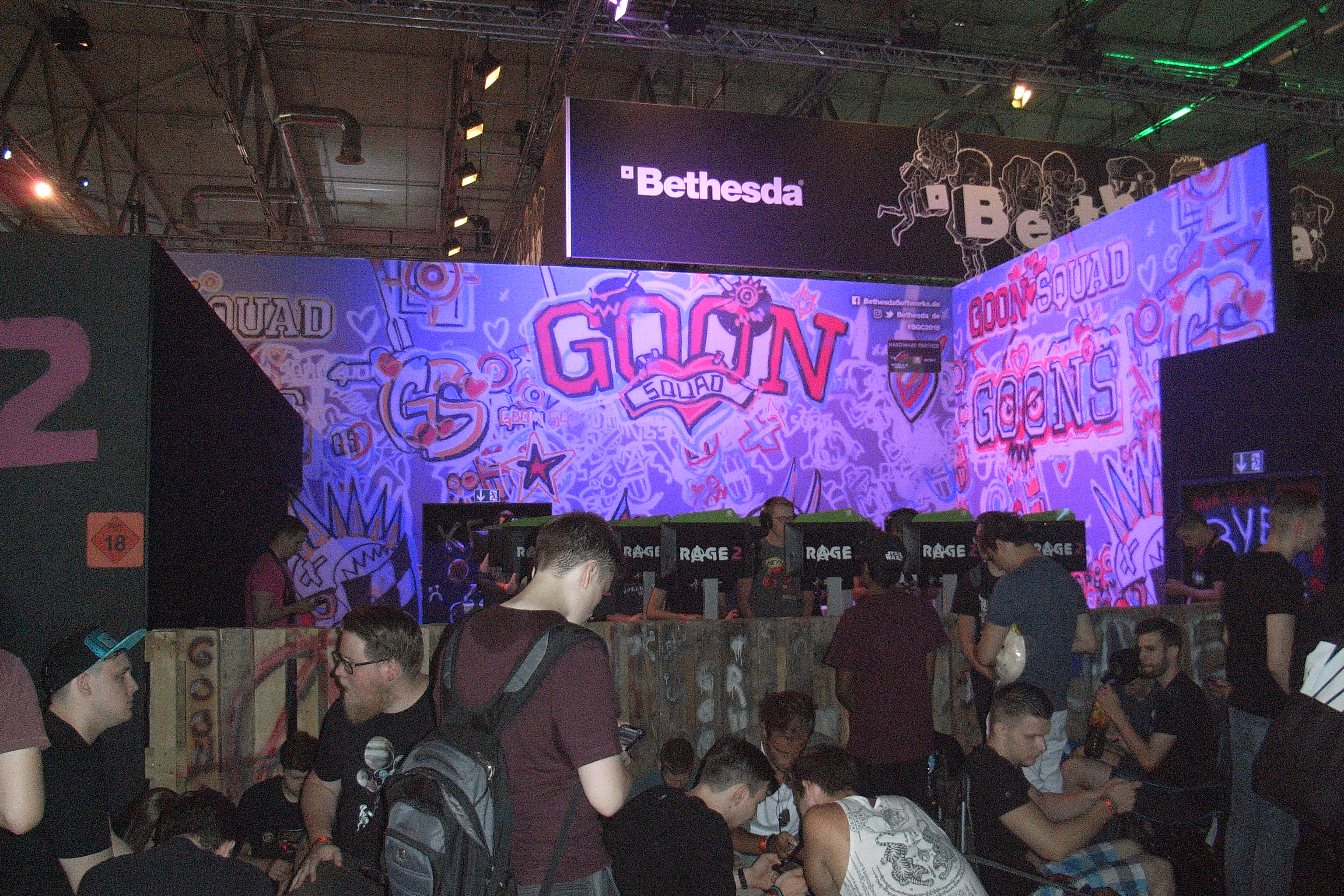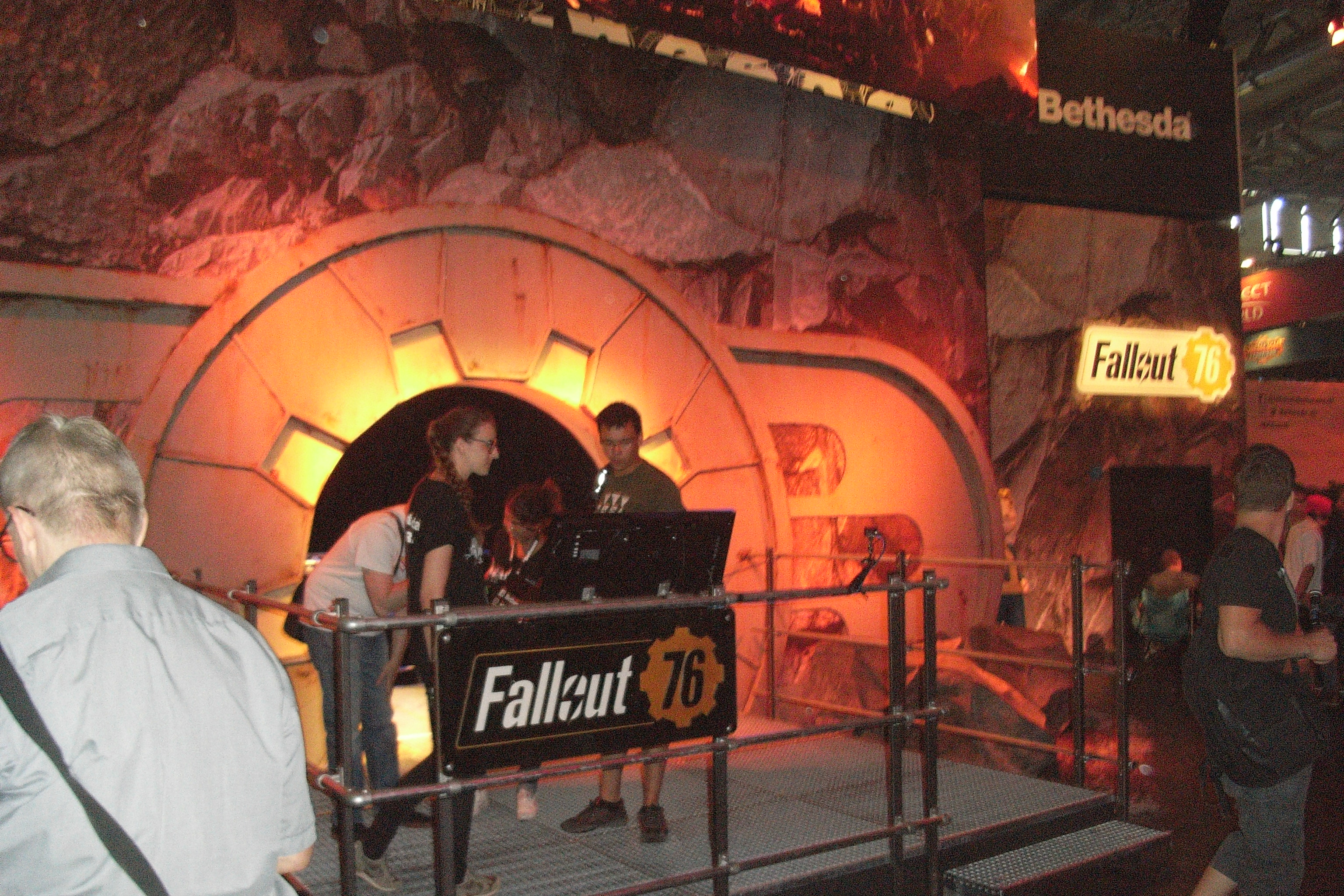 At least we'll be safe in case of nuclear emergency.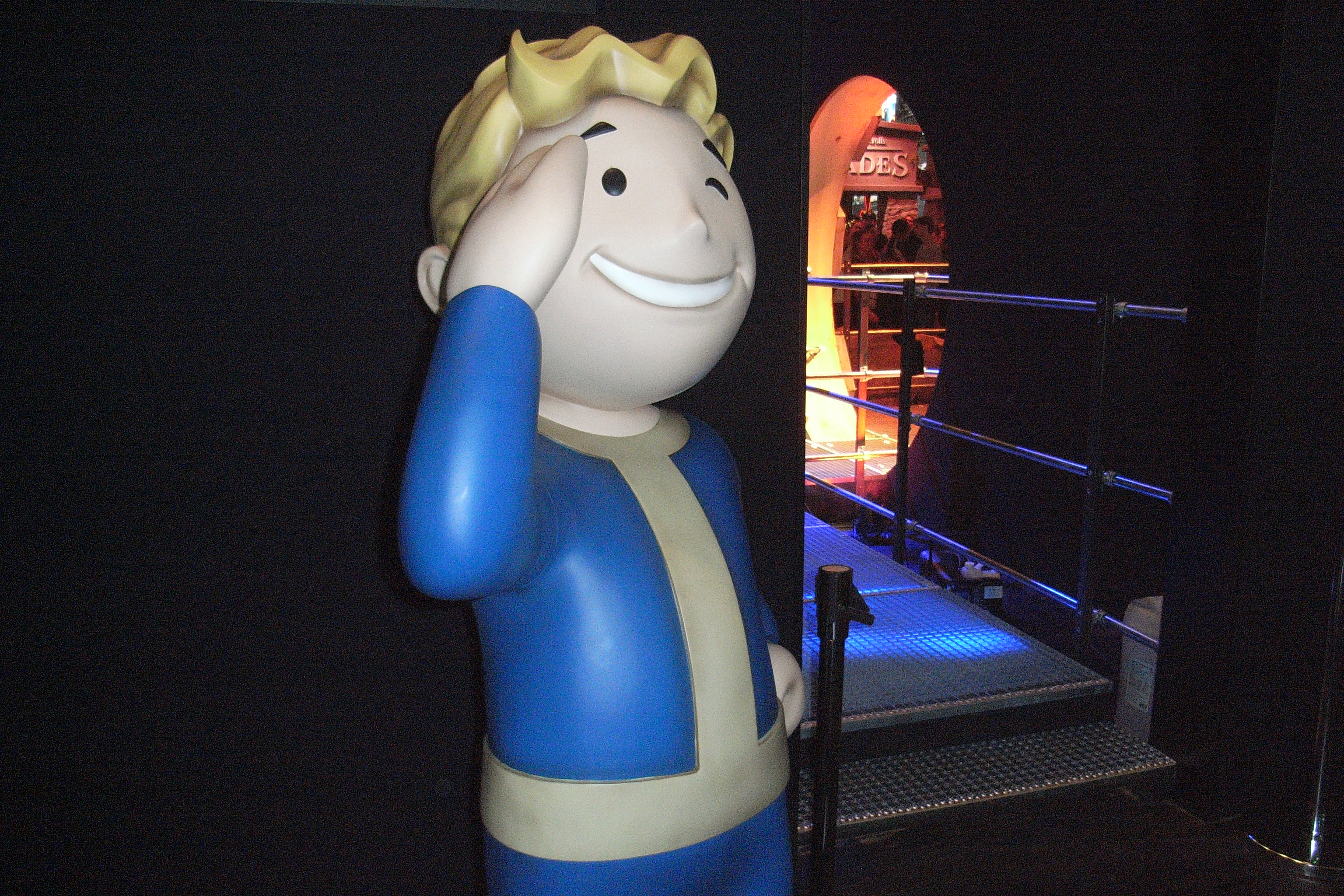 I swear this guy is following me about.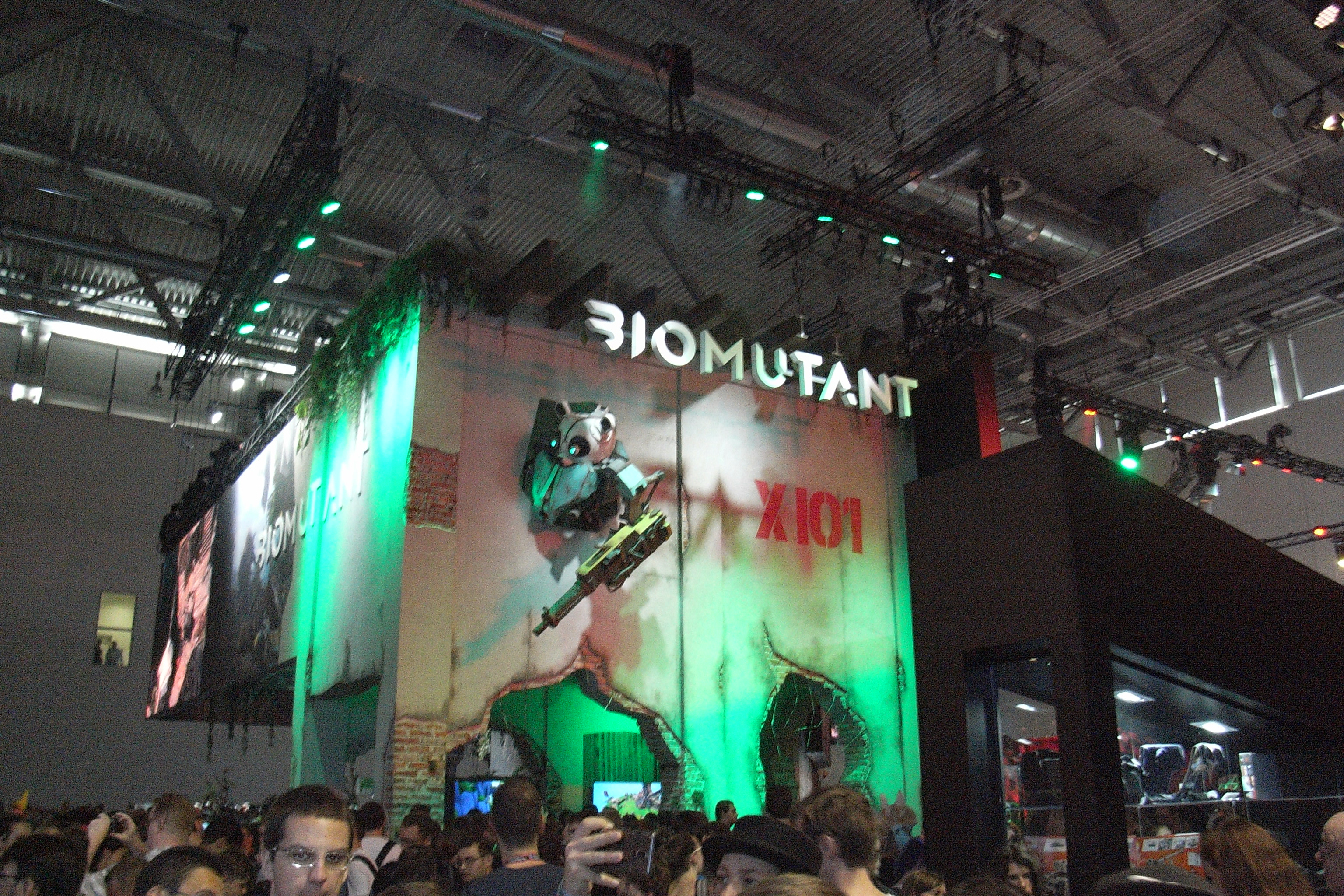 Biomutant just busting out all over the place.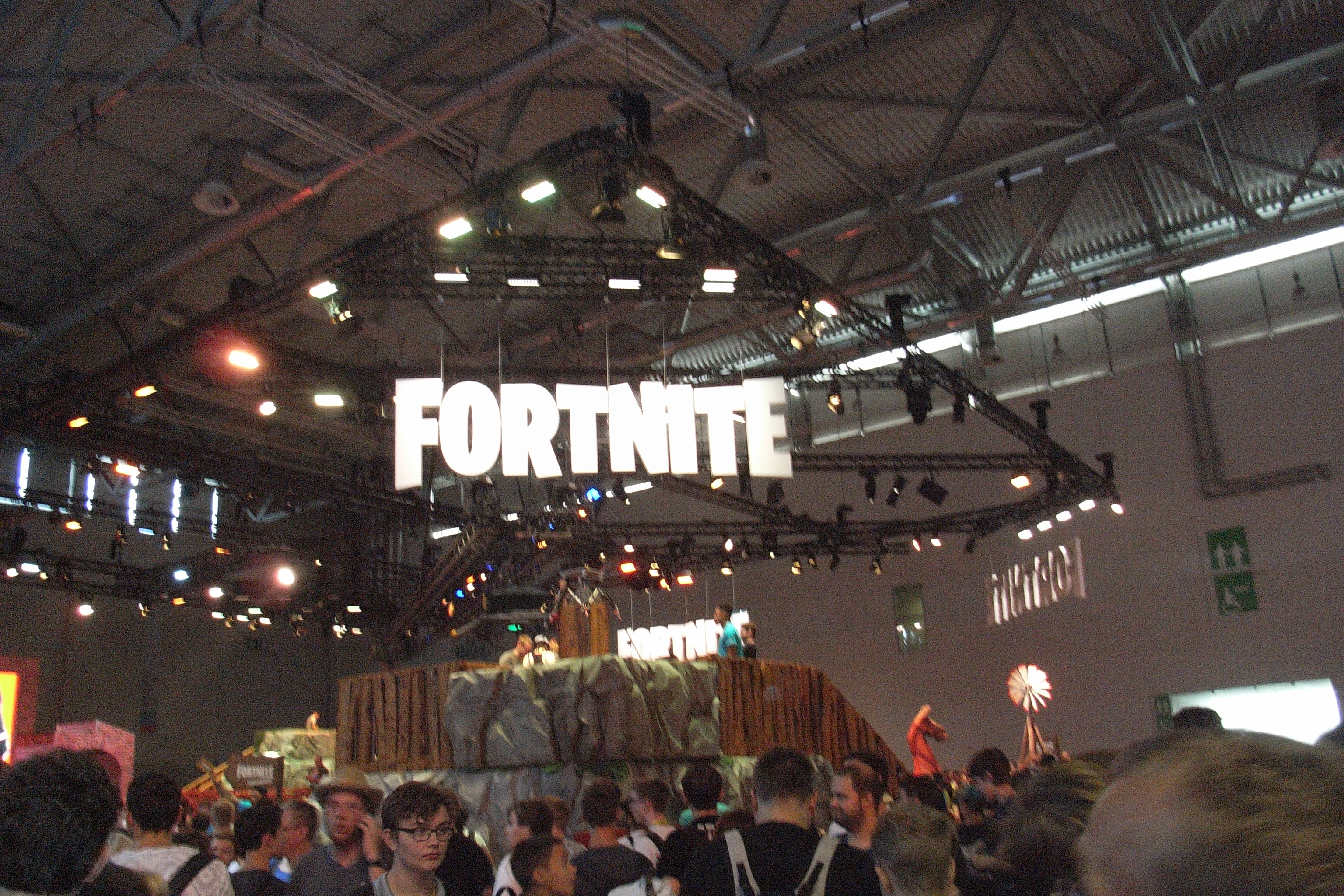 Strong showing from Fortnite, they had a zipwire and everything!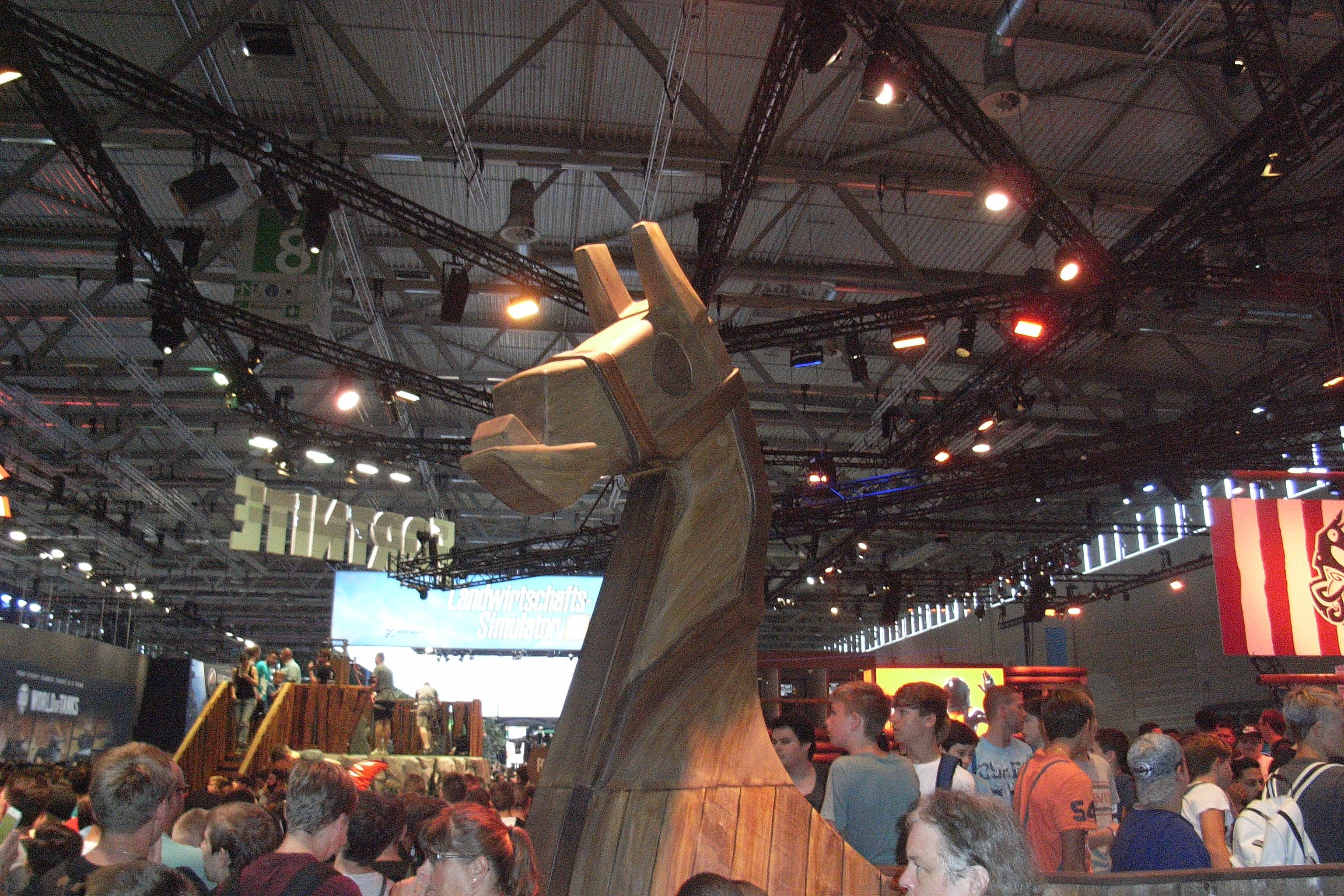 Fortnite also brought this Top Lad.