We're absolutely pooped, it's been a long hard month of celebrating our 8th Birthday and now it's nearly over.
We've still got it in us for one last gasp though, one big push to show you all that we love you and that we want to party, hard, with you.
So today we're launching our After Party!
After Party?

What does that mean? It means more games on sale, more deals for you, and also it means we're bringing back some of our flash deals for a bit longer. Did you miss out earlier in the month? Then head on over to our After Party and see if that game you wanted is there, waiting for you, all at an incredibly low price. Go on, our Hot Deals page has all the info you need.
We've got huge savings on some of the best games out there with additional savings coming to you direct with publisher-specific vouchers. You can get deals on Square-Enix games, Ubisoft games, Deep Silver games, NIS games, Curve Digital games, and more. On each page you can find publisher-specific vouchers that'll give you even more off your favourite games.
8 Years Old

We're a young company still, only eight, but it's been a long long road to where we are now. Above you can see us in our original office which was a dingy little place with bad lighting and no aircon, and before this picture was taken we even had to share desks and if you were late, you had to stand. The roof even fell in one day, almost hitting and killing our CEO and founder Paul Sulyok, mid-speech.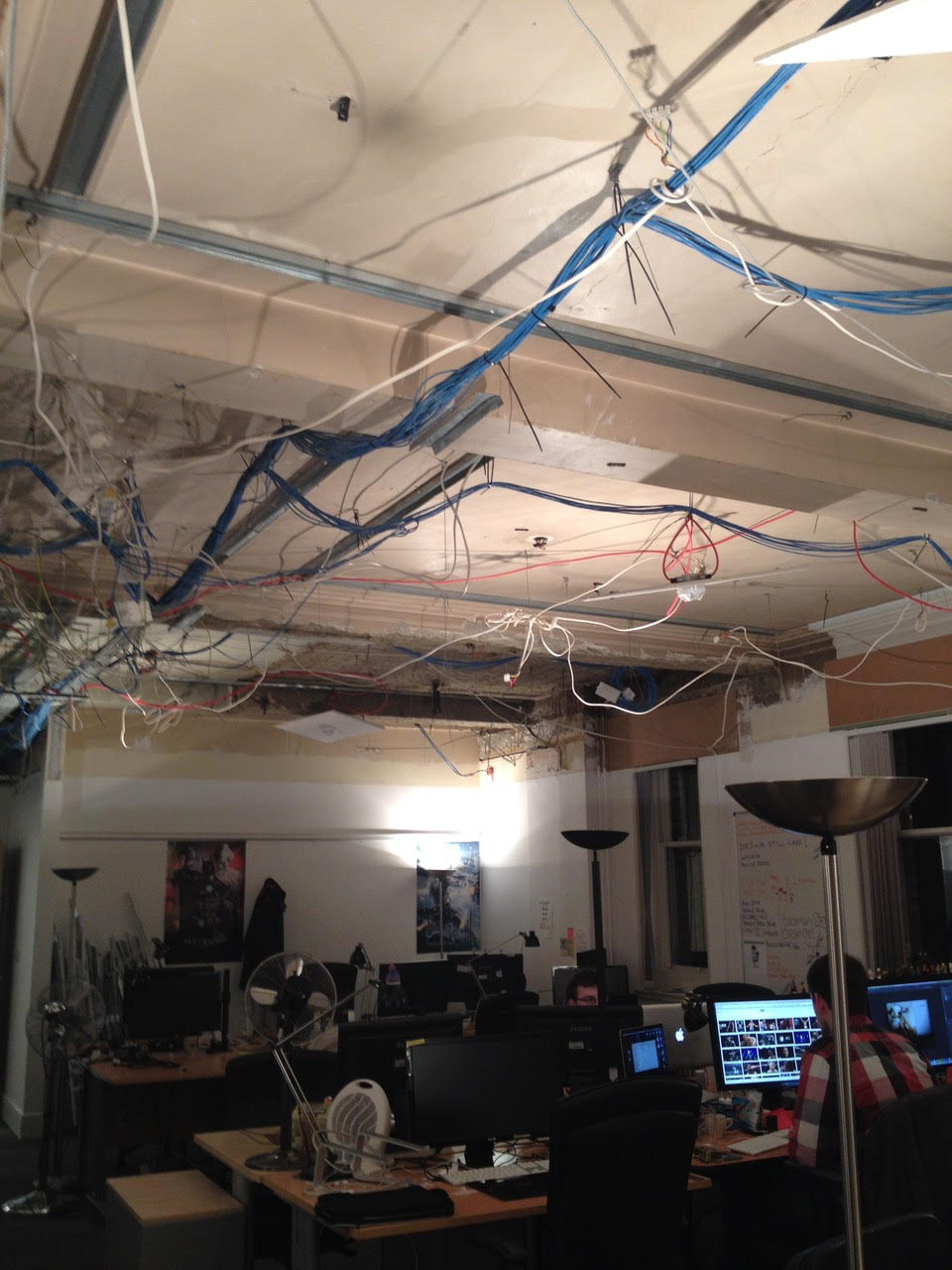 It's got better since then, last year we moved into our cool new offices and we're getting bigger and better every year. If you want some hot corporate bants, we've got some details about our history for your visual perusal right here. Includes SECRET PICTURES of our old website, check it out:
Times have changed since 2010, silver on black is out, green on black is IN.
So go celebrate us being eight with some great sales, times' running out on our birthday sale month so get those deals while they're hot.