Here at Green Man gaming we have a dedicated team of streamers and YouTubers who are constantly making some epic content. So we thought it would be a great idea to introduce the community to the members of our Green Team on a regular basis.
Without further a-do we would like to introduce you to:
LittleSiha
Twitch: https://www.twitch.tv/littlesiha
Twitter: https://twitter.com/littlesiha
Facebook: https://www.facebook.com/littlesiha
YouTube: https://www.youtube.com/user/averybobibbles/
Instagram: https://www.instagram.com/littlesiha/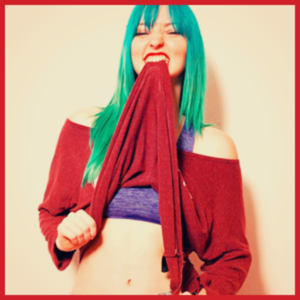 LittleSiha, real name Avery, is a streamer and YouTuber from Los Angeles with over 42,000 followers on Twitch and more than 14,000 subscribers on YouTube. She's a two times US Just Dance champion, and has competed twice in the Just Dance World Cup. She also recently appeared in the Just Dance 2017 Nintendo Switch commercial! As well as her dancing Avery streams herself playing a number of other games in other genres.
How long have you been streaming for, and how did you start?
I started streaming over 2 years ago and I started with Just Dance. I had just competed in the Just Dance World Cup and I wanted to find a way to become a better dancer. I thought that if I started streaming dancing, it would force me to learn how to perform and improve – and it did! Now, we do dancing streams and gaming streams so that I can play the games I love while still exercising.
What platform do you usually game on?
PC, although I play Just Dance through my Xbox One.
What is your favourite game of all time?
Definitely the Mass Effect series. I have several Mass Effect tattoos – that game series has changed me as a person and inspired me to be more adventurous.
What other types of games do you usually play?
I really love open worlds and RPGs. Story-driven games are definitely my favorite. However, I do love to play Overwatch with my subs every now and then.
What other hobbies do you have outside of gaming?
I'm currently enrolled in the dance school of my dreams. I also started learning how to cook as a New Year's resolution and it's been really fun!