Recently, Steam changed all users' default privacy settings to private. We think improved privacy standards are a good thing but this means that some features on your Green Man Gaming account will no longer work unless you change your settings.
If you would like to continue receiving all the great benefits of linked Steam and Green Man Gaming accounts, you must change your Steam profile's privacy settings to public. Of course, if you haven't linked your Steam account with Green Man Gaming already, you'll need to do that too. All the links below.
-> Link my Steam account with Green Man Gaming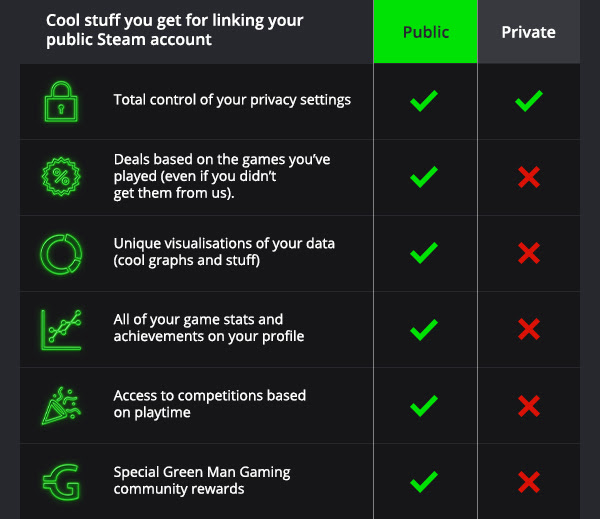 If you want to see what your status is now on Green Man Gaming, visit your profile.