Doom VFR was unveiled at E3 by Bethesda and it promises to bring the nonstop adrenaline fuelled action from DOOM 2016 straight out your VR headset. With this in mind we have come up with a list of things you should try out in DOOM VFR based off of the DOOM 2016 game, seeing as DOOM VFR looks like a brand new story, this is just speculation.
WARNING: This article contains violent content that could be considered NSFW
Waking Up And Killing A Demon
The first thing DOOM Guy (yes that's his official name) does when he wakes up in DOOM 2016, is take out a demon before he has even ripped off the shackles that bind him. This in VR would be pretty awesome to experience, just witnessing the sheer power of taking the demon's head and watching it explode is pretty epic.
Putting On The Iconic Suit Of Armour
When gamers think of the protagonist of any DOOM game their mind immediately goes to the iconic suit of armour. DOOM Guy was rocking green space armour before Master Chief was even a glint in Bungie's eye. So donning this iconic piece of kit in the opening scenes of DOOM VFR would be a pretty awesome experience. I wonder if they will even go to the extent of having players physically put the armour on with motion controls, probably not but it would be funny for a spectator to watch.
Locking and loading the super shotgun for the first time
Next to the BFG the Super Shotgun is one of DOOM's most iconic weapons. In DOOM 2016 you prize the gun from a dead corpse. Even though this only lasts a few seconds, this is a scene that fans adore and would work well in VR.
Chainsaw Executions
Chainsaw executions in DOOM 2016 were some of the goriest kills you could pull off. So in VR these could be quite the sight to behold. For the true Chainsaw Execution experience we suggest you get a friend to throw some red paint at you whilst you execute this kill move.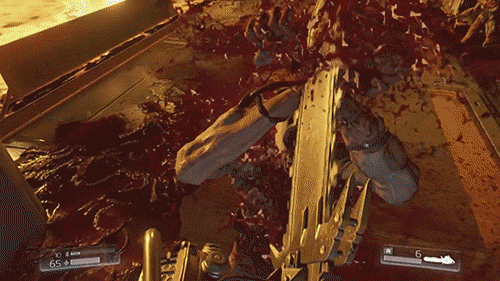 High Speed FPS Action
DOOM is famous for high speed first person shooting. It's so fast that it feels like DOOM Guy is ice skating his way around hell. (knowing DOOM's track record, he's probably just sliding around in pools of blood) So expect the same feeling to be transferred over to DOOM VFR. If you haven't gathered already, this game is not a pleasant walk in the park on a summers day.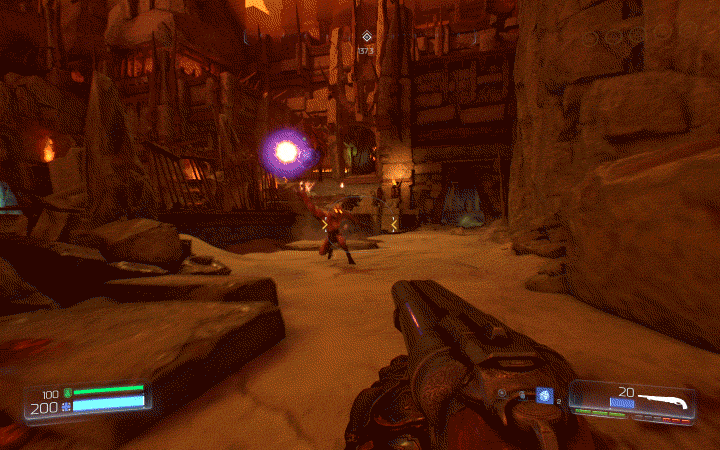 So that is just some of the things you should try out when DOOM VFR comes to a Virtual Reality headset near you. You can pre-purchase the game on Green Man Gaming right now.
You can check out the full DOOM VFR E3 Trailer below.