Halloween is here again, and one of the biggest decisions of the year is upon us "what will my costume be?" well fear not we've teamed up with top Cosplayer Alien Queen to bring you a comprehensive guide to some of the best/most popular costumes to feed your fancy dress cravings, along with some tips on how to look like the best version of your favourite pop culture characters. Here's Part one of the Green Man Gaming top 10 Halloween Costumes for 2019.
10. Pikachu

Some things never get old, and will always be well known, Pokemon got its own live action movie this year with Detective Pikachu, voiced by the amazing Ryan Reynolds. With Pikachu being at the forefront of most of Pokemon's advertising, it means the costume is easy to get a hold of, and in many different forms. It can go from super casual, with a fluffy onesie with all your comfort needs, to wearing just ears and a tail. Ladies can go one step further with a yellow corset, yellow pleated skirt and facepaint. Bonus points for only saying Pika Pika the entire night!
9. Harry Potter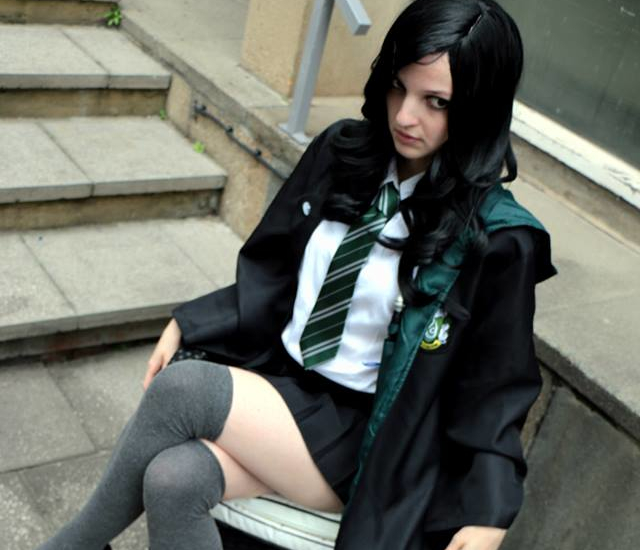 Wizards and Witches never go out of fashion and neither does the Harry Potter Universe, there are so many well-known characters to choose from, how could you not? With the internet at your disposal, there are many official and non-official pieces to choose from. If you want to show off your favourite Hogwarts house, wear a black robe, with appropriate colours and wand of your choice. Otherwise take a pick of one of the many amazing characters, you can either pledge allegiance to 'The one who shall not be named' and go for Bellatrix Lestrange, or join Dumbledore and turn yourself into Professor Snape! I shall say this only once!
8. Harley Quinn
Of course a classic, and she's got her own leading role in Birds of Prey: And the Fantabulous Emancipation of One Harley Quinn, releasing 7th February 2020!
Harley has so many looks, from her original jester costume, to her most recent gold dungarees and pink crop top. Harley can easily be done, put your hair in pigtails, black smokey eyes and red and black colours for a more simplistic version. If you're feeling a little more daring, a quick search on the internet, you will easily find some gold dungarees, go out and go crazy!
7. Pennywise

IT got a sequel this year, it wouldn't be Halloween without a horror classic based on Stephen King's novel. Clowns will never go out of fashion, Pennywise has a few distinctive features, mainly the eye lines, from the forehead to cheeks, easily replicated with a red make up pencil. Then add a light white make up base, to give a more authentic clown feel. Finish with layered material around the neck to get the neck ruffled affect, white attire and three red pom poms on your top. An Alternative for women is a white corset and tutu, paired with striped socks. Try not to scare any kids, while you're hiding in a drain ok?
6. Spiderman

Who doesn't love Tom Holland in Spiderman: Far from Home. He's got a great balance between a nerdy Peter Parker and a Quirky Spidey. It's up to you to choose between them, you could go full out and purchase yourself a Spiderman zentai suit, with or without the mask. Or take a more simple route, wearing casual clothing paired with – extra nerdy glasses, camera around your neck, and a spider attached to your hand to recreate that life-changing moment! The only thing biting you this Halloween though will be the dancing bug!
Are you not entertained? Still short on ideas? Well, don't worry there's plenty more inspiration to come in part 2.