So, E3's here with plenty of excitement and hopefully some surprises despite there being convenient 'leaks' this year. You may or may not know this about me, but I'm a super fan of anything Final Fantasy but even more so a huge fan of Final Fantasy VII. It may seem cliché to some of you, some might even go so far as to say 'Its such an overrated game.' 'Its only big because it was the first Final Fantasy on PlayStation.' blah, blah.
Say what you want and what you will but, you can't deny that the game's storyline is epic, and it defined what a JPRG is in the Western world. There's a good reason for why it's my favourite game and ultimately one I will never get bored of. EVER!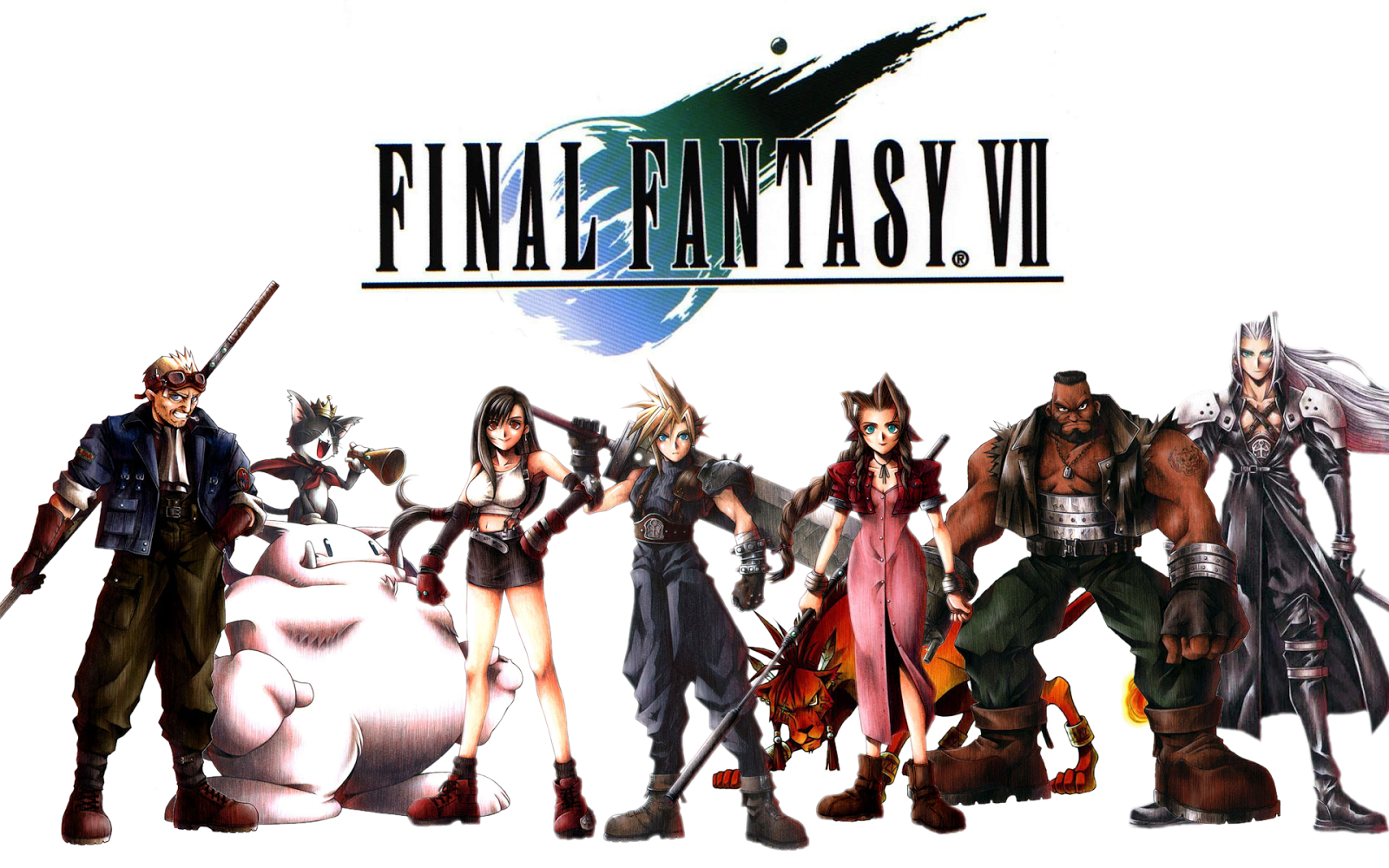 I'm bringing this up not because I want to be boring and speak about my favourite game but because there may be potential that we'll get a whiff of its remakes release date, a new trailer of some sorts (just something please!) at this year's conference, be that Square's or Sony's. [Editor's note: this didn't age well]
Pre Final Fantasy VII
Final Fantasy VII honestly changed my life and for the better. I've played video games since I was about four years old, but I wasn't playing 'proper' games. Back when the PlayStation first entered the European market I'm sure I could have received any other gift a parent would normally give a four year old girl, like even more Barbies, new skates, a bike etc. However, luckily enough and to this day I'm not sure why, my Mum got me the PlayStation. Me, not my older sisters who were 11 and 15, but me. A four year old.
I played games like Spyro, Rayman, even Resident Evil which were all purchased through my eldest sister. She was a gamer through and through whereas I didn't really know what I was doing, all I knew was I was having fun whatever it was I was achieving. I watched her play games like Metal Gear Solid, Soul Reaver: Legacy of Kain, I wasn't allowed to play as she was too particular with her save games, something I didn't get when I was four but something that I definitely understand now..
The reason I got into Final Fantasy VII
One day I noticed her playing this really blocky game and this dude with a spiky head, at that time I was didn't get it at all. It looked boring. All she was doing was running up and down fighting the same monsters over and over again.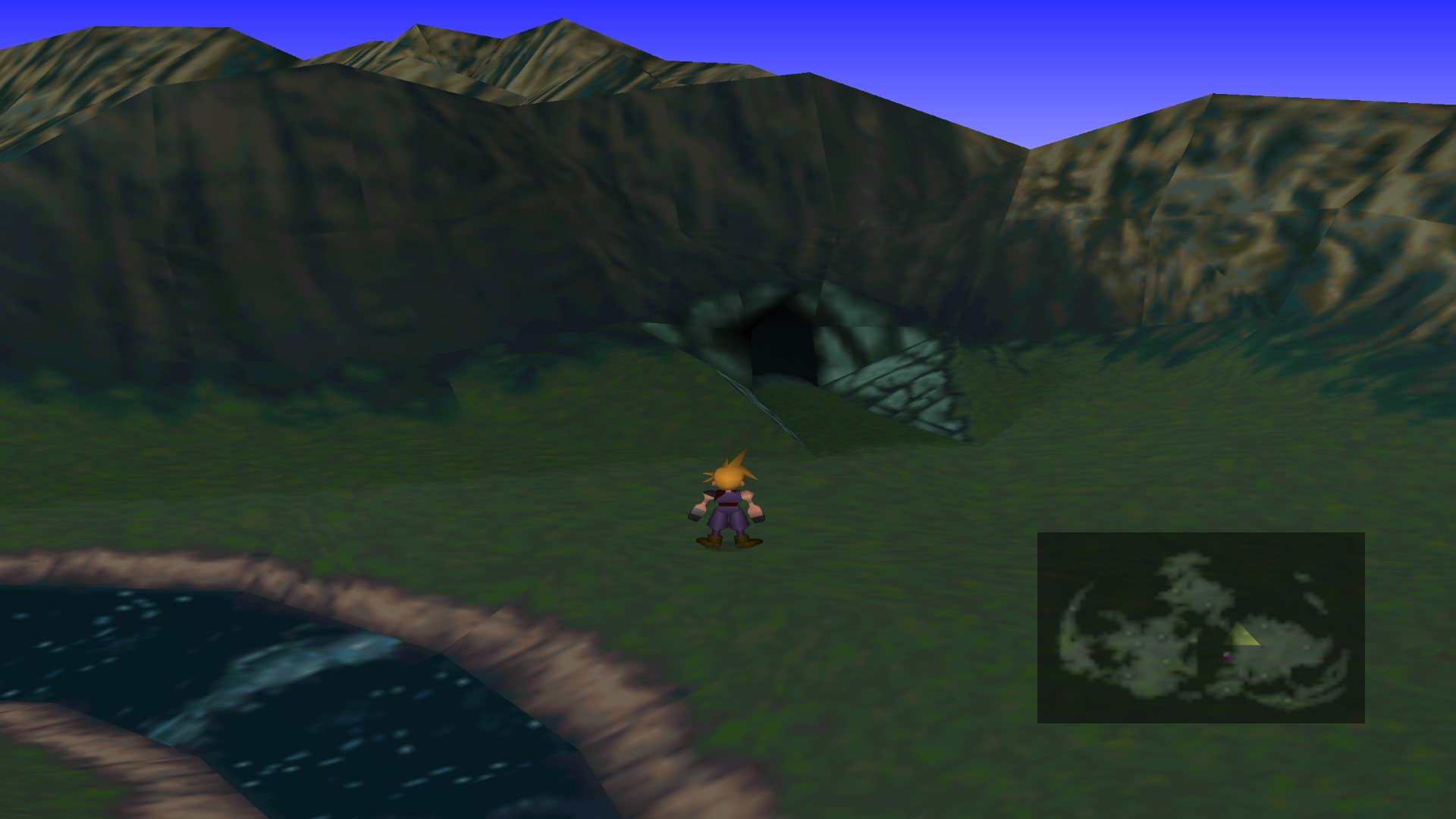 I left her to it and waited my turn to continue playing my games such as Pop Idol and Spice Girls. Until one day and I can't remember how, I did the unthinkable. I overwrote her Final Fantasy VII save game. She was just finishing up disc two and at a decent level, had gone through the trauma (you know what I'm talking about), was on her way to getting the ultimate weapons and had achieved up to level 3 limit breaks on all characters. She even went out of her way to only grind Aeris/Aerith alone (after finding out her fate) by skipping everyone else's turn whilst grinding and only getting her to kill, as well as use her limit breaks (as anyone who has played the game, would know that these are the ways in which you would level your limit breaks) in order to see her fourth limit break, Great Gospel.
You can imagine how gruelling that was as Aeris' damage is pretty shit, I'm hoping she used magic and summons. After she had tried to start up the game to find there was no continue option, that was the end for her and Final Fantasy. She refused to replay it and left it to collect dust and even now I still feel bad about it, and I'm so glad I was the last sibling and didn't have to worry about stuff such as this. I don't know how I survived, other than my mother must have hidden me away until the rage passed.
My wake up call
Fast forward a few growing years, I was maybe 7-8, possibly 10 – Final Fantasy X was coming out at the time, I liked the look of it and thought it sounded familiar. I found Final Fantasy VII and the memories came back to me – this is the game I fucked up for Reish (my sister). So I thought, sod it let me try this shit and see if I can get back to where she is. Obviously I underestimated the game and how much I'd actually have to do. But a revelation occurred, I liked the game and ended up at Don Corneos mansion, just when I was enjoying dressing up Cloud is when I decided to tell her I was going to play through up to where she was as I felt guilty for wiping her game save. She decided to play through with me and we started our journey playing FFVII together.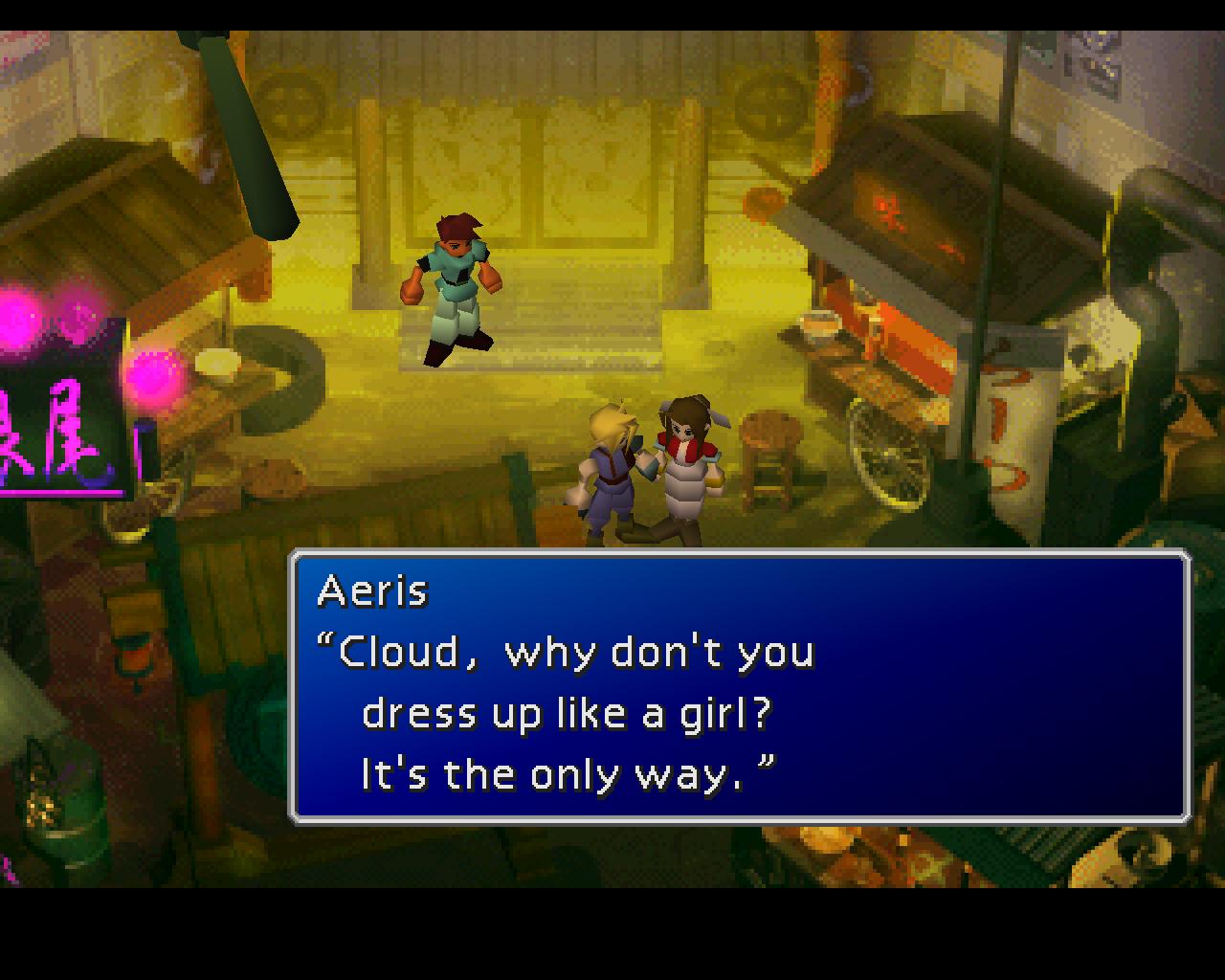 After that, I become infatuated with the game, coming home from school to play, taking my entire console up to my dad's on the weekend to grind and level up so that she didn't have to watch me do that and enjoy the story. We ended up playing every Final Fantasy together until Final Fantasy XV.
How deep of an obsession it became
This is but a small explanation as to why and how I love the game so much – I know it's storyline like the back of my hand, I've played all its sequels, prequels and I've bought and played every version of the game, ported, not ported, digital, not digital, and with that I'm probably on my 10,000th play through where I can't even challenge or find a single nook or cranny I haven't already discovered. Beating Sephiroth is just easy now, but I still can't bring myself to let it go. I listen to it and other Final Fantasy's soundtracks as I work. I get excited at any one of the tracks from its OST when I attend the Distant Worlds concert at London's Royal Albert Hall. I know all the lines to the film Advent Children, at one point of my life watching it daily before bed to know of these lines. Yes I know I am a very sad person.
You can imagine my excitement when an unexpected trailer of it's remake popped up at E3 2015's Sony conference, but ever since then all we've really heard is rumours such as it may be released for its 20th Anniversary (It obviously didn't as that was last year) as well as now hearing they may want to release for 2022 (its 25th anniversary) and how they have now scrapped anything they've already made in order to make it for PS5. Hard to believe how much better the graphics can get, but if they do announce it with the PS5 it better come with another tech demo, just like they did with the PS3. I want a reason to wait and proof as to why I should wait until 2022.
Waiting…
So, I'm not sure if I've shown my obsession enough of this game through this blog post, but I really need to hear some news about the remake, purely because I'm having hope in Square to deliver in a relatively decent time and nothing like FFXV and the 10 years of waiting for that game, I'm hoping they're holding out the big news for Sony's conference. [Editor's note: They weren't]
For me it all started with deleting my sisters' save game 20 years ago and potentially ruining a teenager's gaming life. A small issue for me, yet a big one for her has, it led to the Final Fantasy games becoming a huge part of my life, even defining me. It's probably the reason why I love Japanese culture so much, gaming, anime, Studio Ghibli, film, and gaming soundtracks. I can solely say the reason why I am currently working at Green Man Gaming and writing this blog now and I am what I am is because of my big sister Reisha and what I did to that save game, all those years ago.
Thanks Reish! ☺
I'll leave the main theme here for you to enjoy!