The holiday season is upon us but before the family gets together in person to catch up and chow down, it's probably a good time to check in on the Xbox Game Pass library. Father Microsoft has been generous this year, so let's dig into the additions so you can clear up your backlog before you get a bellyache.
This month we've got a massive entry in Microsoft's flagship franchise, some indie cult classics and a lawn mowing simulator, if you're into that. Read on to check out our recommendations and find out every game coming to Xbox Game Pass in December 2021.
Halo Infinite

Master Chief is back! It's been six years since Halo 5: Guardians, and it's time to finish the fight one more time with Halo Infinite. This time around, the green demon has been pulled out of space and into an open-world environment, complete with a grappling hook, spawnable vehicles and an AI sidekick that's not quite Cortana. With new weapons and multiplayer mayhem guaranteed, it's well worth digging into Halo Infinite on Xbox Game Pass this holiday season.
Firewatch

If you're not looking for a AAA action game this Christmas, then you may want to settle in with some mulled wine and check out an interesting indie. If that's your bag, you can't get much better than Campo Santo's Firewatch. This is an award-winning adventure game about a fire lookout in a gorgeous forest. It's a few years old now but holds up very well, and the story is truly one of gaming's best. There's a reason the company was acquired by Valve to make Half-Life: Alyx. Start playing on 16th December.
Broken Age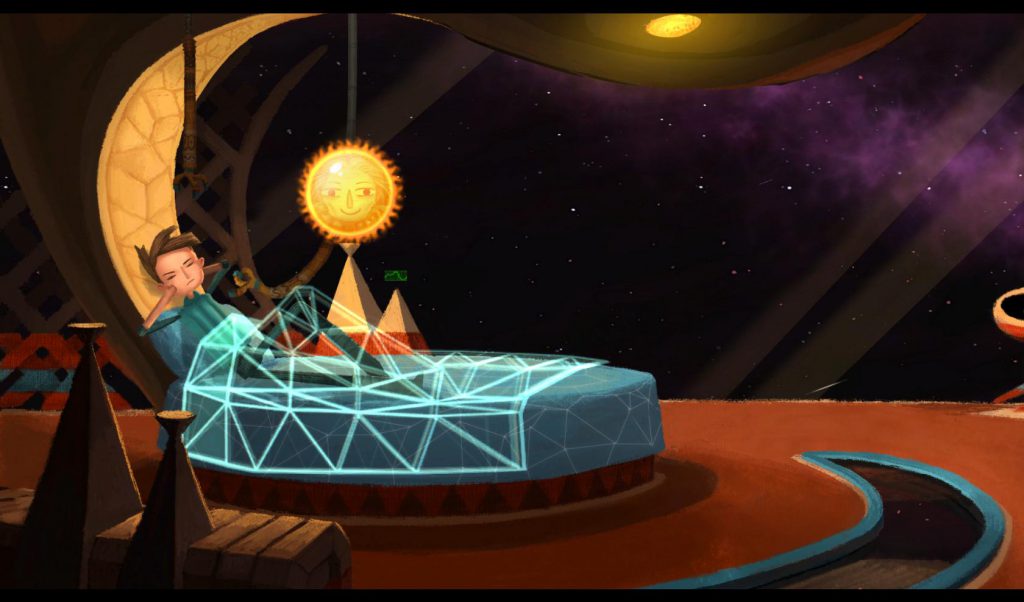 Elsewhere in the interesting indies department, you'd be wise to check out Broken Age this Christmas if you're looking for something chilled out and kid friendly. Developed by Double Fine, this is an old school point and click adventure game starring Elijah Wood, Jack Black, Masasa Moyo and more. If you want to travel to mystical words and meet quirky characters, this one's for you. Written by Tim Schafer, you can guarantee some family-friendly giggles too. Broken Age hits Game Pass on 16th December.
Mortal Kombat 11

Ever wanted to teach your grandma how to perform a fatality? Now's your chance, as Mortal Kombat 11 is coming to Xbox Game Pass on 16th December. As long as everyone is ok with blood, guts and gore this Christmas, NetherRealm Studios' latest is one of the best fighting games on the market. It's also easy to fool around with if you want to throw some competition into the mix once everyone's full of festive food. For the oldies, you can also play as The Terminator, Robocop and John Rambo of all people, so there's some familiar faces in the roster.
Every game coming to Xbox Game Pass in December:
ANVIL (Console and PC) – December 2
Archvale (Cloud, Console and PC) – December 2
Final Fantasy XIII-2 (Console and PC) – December 2
Lawn Mowing Simulator (Cloud, Console and PC) – December 2
Rubber Bandits (Cloud, Console and PC) – December 2
Stardew Valley (Cloud, Console and PC) – December 2
Warhammer 40,000: Battlesector (Cloud, Console and PC) – December 2
Space Warlord Organ Trading Simulator (Cloud, Console and PC) – December 7
Halo Infinite (Cloud, Console and PC) – December 8
One Piece Pirate Warriors 4 (Cloud, Console and PC) – December 9
Aliens: Fireteam Elite (Cloud, Console and PC) – December 14
Among Us (Console) – December 15
Ben 10: Power Trip (Cloud, Console and PC) – December 16
Broken Age (Cloud, Console and PC) – December 16
Firewatch (Cloud, Console and PC) – December 16
The Gunk (Cloud, Console and PC) – December 16
Lake (Cloud, Console and PC) – December 16
Mortal Kombat 11 (Cloud, Console and PC) – December 16
PAW Patrol Mighty Pups Save Adventure Bay (Cloud, Console and PC) – December 16
Race With Ryan (Cloud, Console and PC) – December 16
Record of Lodoss War: Deedlit in Wonder Labyrinth (Cloud, Console and PC) – December 16
Transformers: Battlegrounds (Cloud, Console and PC) – December 16