Some of our Green man Gaming community may have noticed that we have been selling some Xbox Play Anywhere DRM codes for Halo Wars 2. This is a new DRM for Green Man Gaming which means that these Xbox Play Anywhere codes can be used on PC (Windows 10) and Xbox One.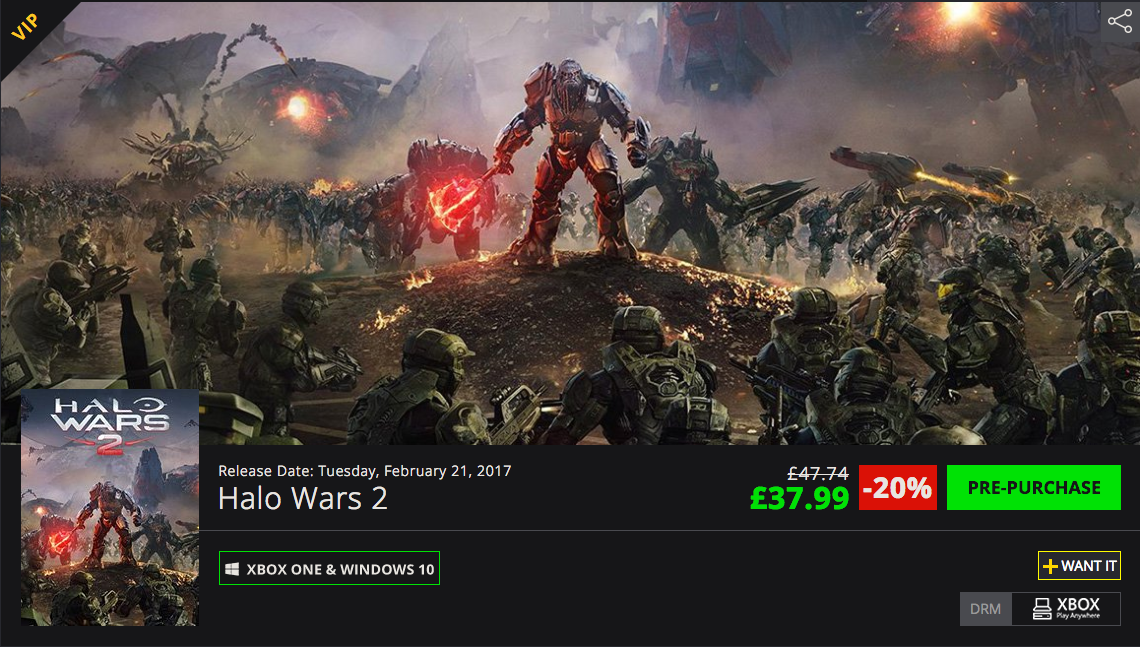 How Does Xbox Play Anywhere work?
When you purchase a Xbox Play Anywhere code from Green Man Gaming you will be able to either redeem it on your windows 10 PC or on your Xbox One console. You just need to make sure you have the Windows 10 Anniversary Edition update on your PC in order to take full advantage of Play Anywhere. You will then be able to download the game to your Xbox One and your PC.
So be sure to keep an eye out for the Xbox Play Anywhere DRM on Green Man Gaming.